What's your idea of chicken? Low-calorie white meat? A familiar, albeit boring, fried chicken breast or wing?

Our Keto Chicken Parmesan is one of the best keto chicken recipes we have made.

This dish combines protein, calcium, phosphorus, calcium, iron, magnesium, manganese, potassium, folate, vitamins A, B6, B12 and many other nutrients. The best part is that it tastes as good as a cheese pizza without the carbs.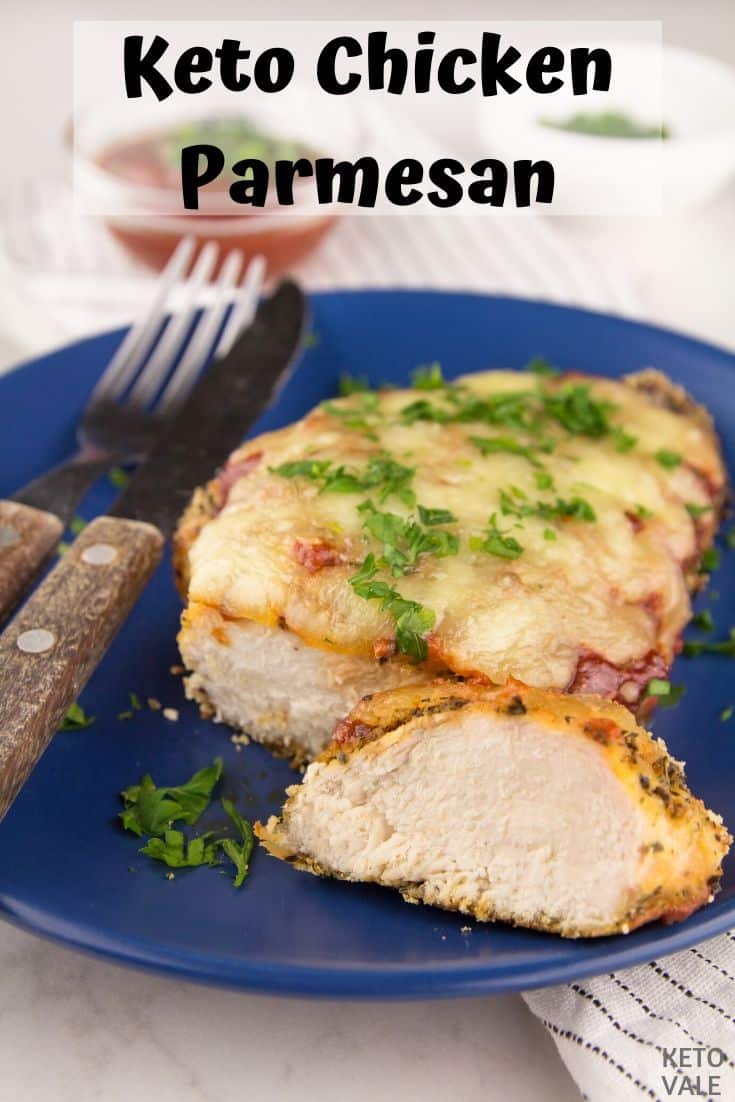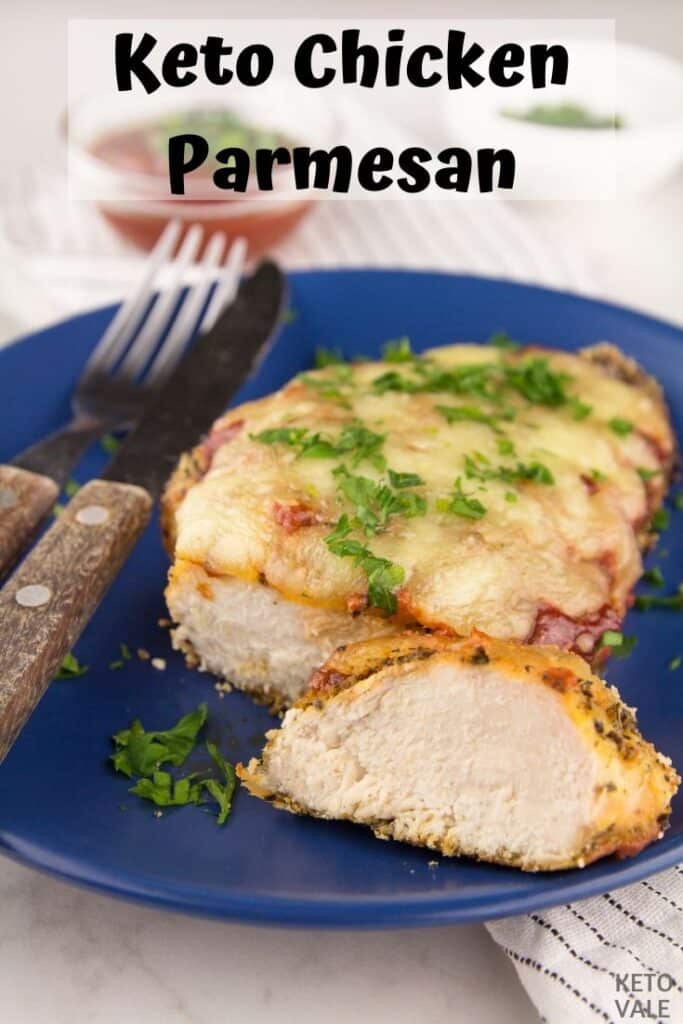 Chicken is a perfect keto food and utilized in many dishes, but it isn't always appreciated for its spectacular nutritional profile. A 100-gram serving of cooked chicken meat contains 239 calories, 13.6 grams of fat, 0 grams of carbs, and 27 grams of protein (1).

It also contains nearly 20 different vitamins and minerals. It's a great source of niacin, vitamin B6, phosphorus, and selenium. It's also a complete protein and contains 18 amino acids.

Foods that are high in protein helps you stay full longer. Protein is also needed for a wide variety of functions, including repairing damaged cells and tissues. Your body needs it even if you don't hit the gym everyday!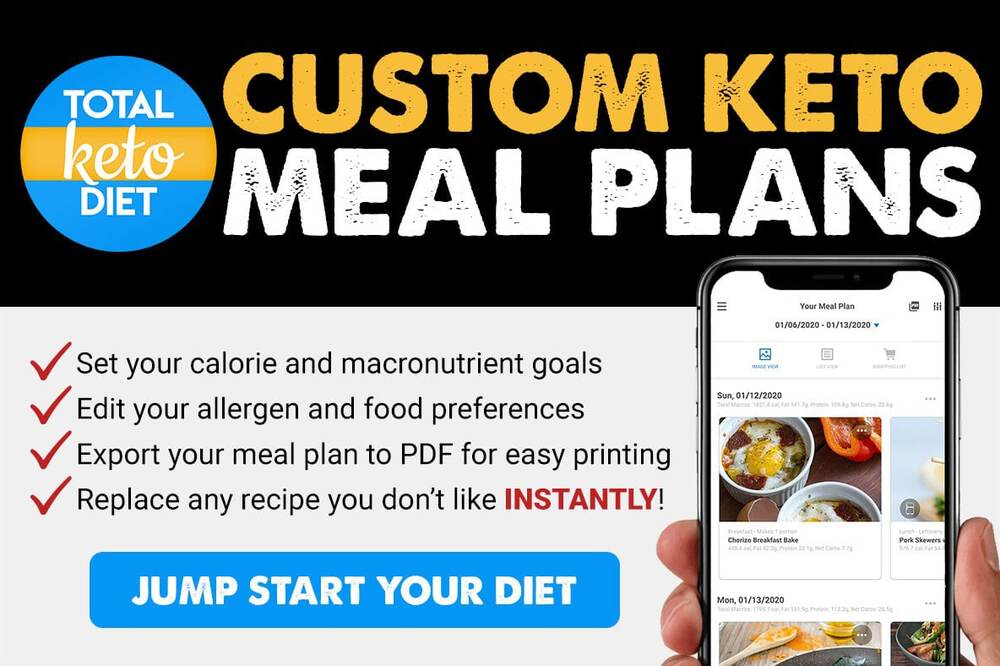 We coat our chicken in an almond flour base (instead of bread crumbs) with lots of herbs that contain great flavor. Then we bake the chicken and serve with marinara and cheese. 

For a truly decadent dish, make your own marinara sauce at home. It might take extra effort, but homemade marinara will greatly enhance the flavor of anything you serve it with.

If you don't have time to make it at home, then look for a high-quality organic brand of marinara sauce that does not contain added sugars.

You can serve this dish as is or with your favorite low-carb vegetables. It's a crowd pleaser that the whole family will love!
---
Let's Do It!
To make, beat an egg in a bowl and add salt and pepper.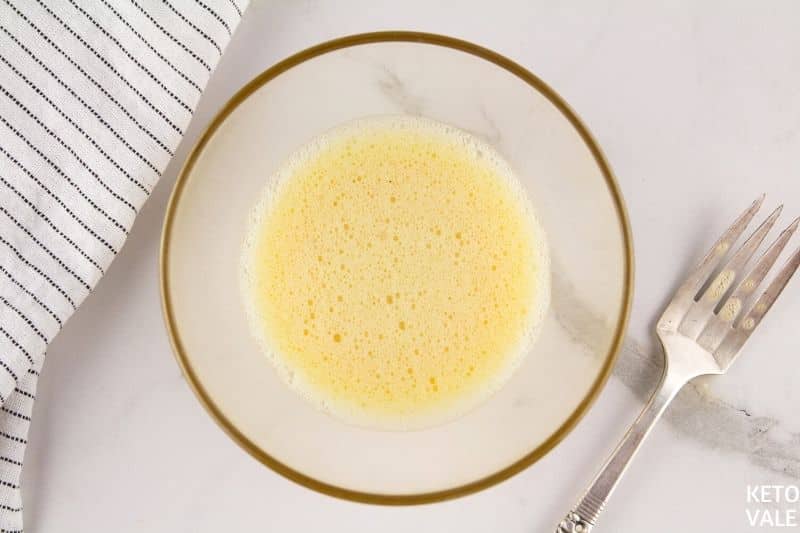 In another bowl, add the almond flour, garlic, basil, oregano, cilantro and salt and pepper.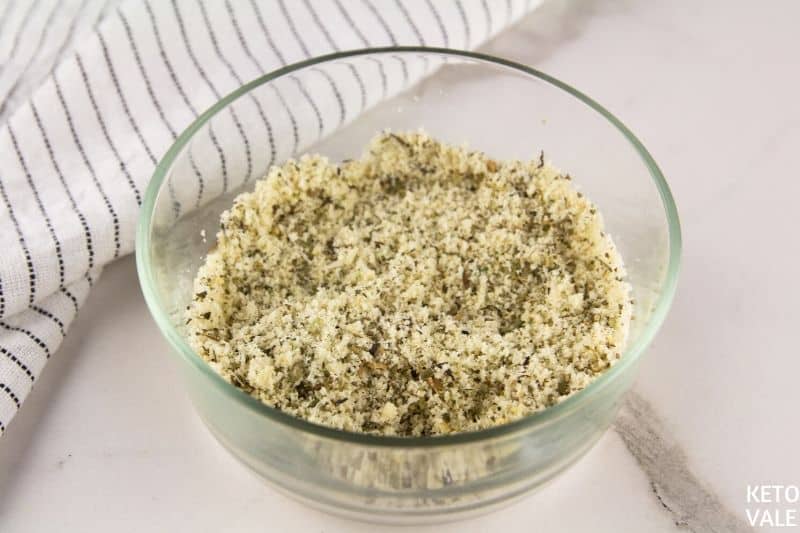 Dip the uncooked chicken into the egg mixture. Make sure you submerge the meat well.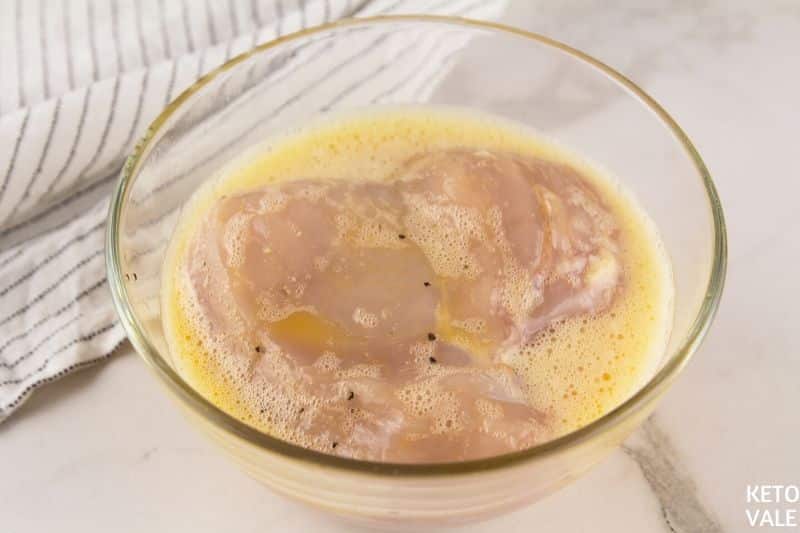 Once done, coat it with the almond flour crumbs mixture immediately.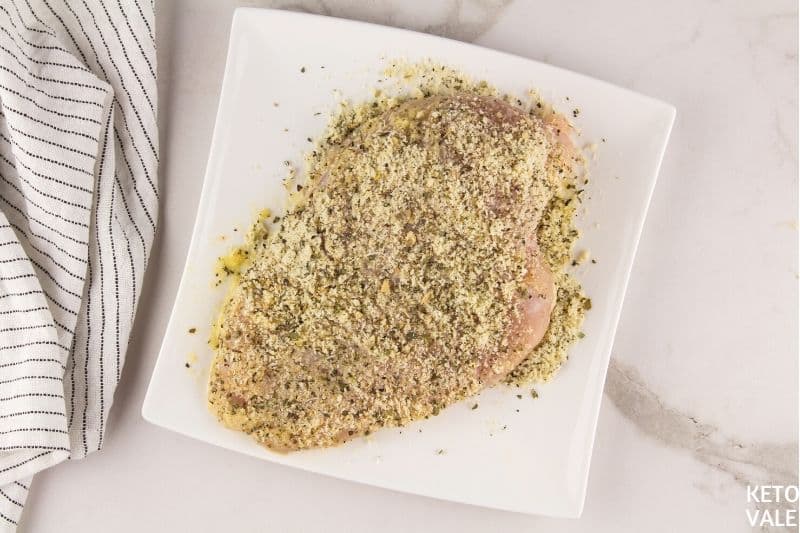 Bake in the oven for about 25 minutes or until golden brown. Remove the chicken from the oven and top with marinara sauce and mozzarella cheese. Return to the oven and cook for another 10 minutes or until cheese is melted. Serve hot.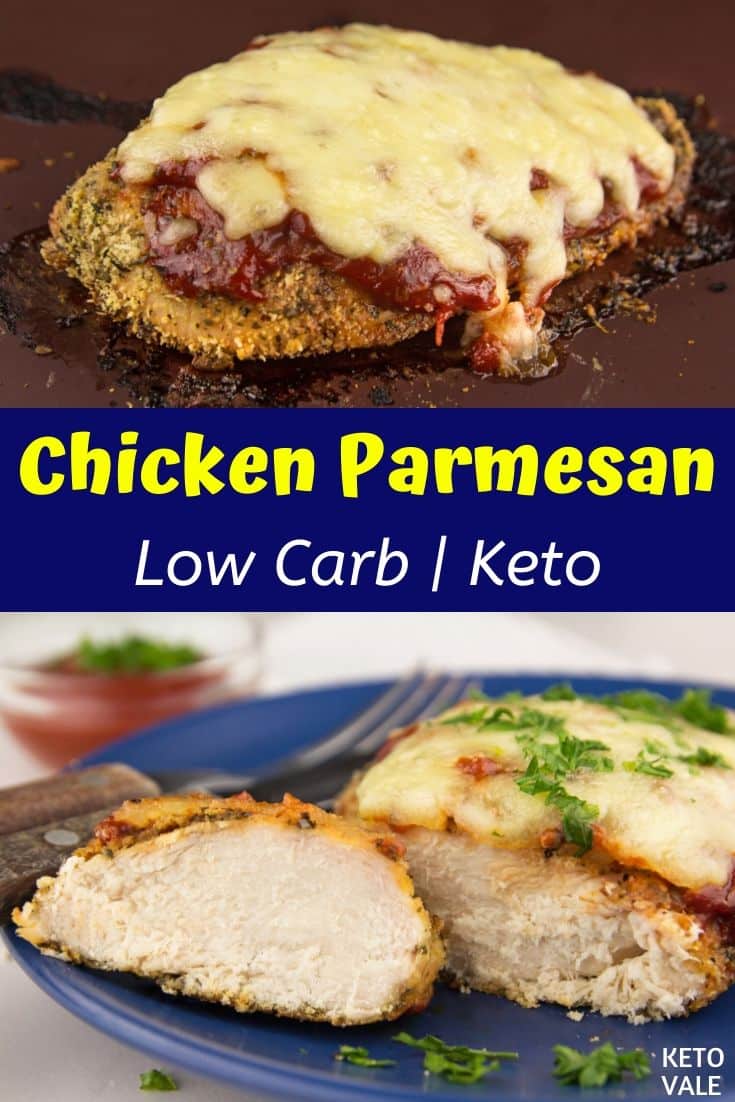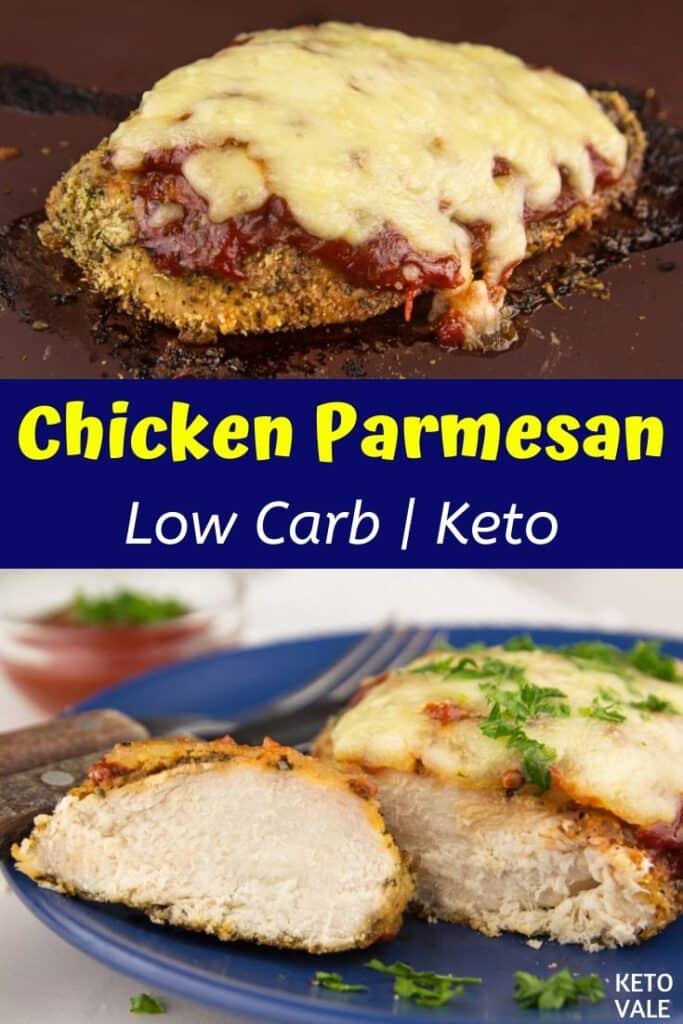 Some similar chicken recipes you might want to try:
Keto Chicken Parmesan
A low-carb, keto-friendly and crowd-pleasing, who wouldn't love this delicious Parmesan chicken?
Instructions
Set the oven to 350°F to preheat.

Beat the egg in a bowl, season with salt and pepper and toss in the chicken breast. Mix with a spoon to cover all sides of the chicken with the beaten egg.

Prepare a flat dish. Spread the Parmesan cheese, almond flour, garlic powder, dried basil, and dried oregano on the dish. Make sure that the ingredients are mixed. Coat the chicken breast on all sides with the flour mixture.

Transfer to a baking sheet and leave in the oven for around 25 minutes. Remove once the crust turns golden brown in color.

Spread the marinara sauce and mozzarella cheese on top of the cooked chicken. Return to the oven for an additional 10 minutes to melt the cheese completely.

Garnish with some chopped cilantro on top. Serve in a plate and enjoy!
Nutrition/Macros
Nutrition Facts
Keto Chicken Parmesan
Amount Per Serving
Calories 315
Calories from Fat 126
% Daily Value*
Fat 14g22%
Cholesterol 193mg64%
Sodium 458mg19%
Potassium 635mg18%
Carbohydrates 4g1%
Protein 42g84%
Vitamin A 368IU7%
Vitamin C 3mg4%
Calcium 188mg19%
Iron 2mg11%
* Percent Daily Values are based on a 2000 calorie diet.
Pin To Save This Recipe