Today we are so delighted to share with you another keto success story from Myriam Huneault-Boisselle. Just like many mothers, Myriam was struggled with pregnancy weight gain and had no time for exercise. Keto has helped her achieve her ideal weight goal within a few months. She has lost over 90lbs and got off medication for her thyroid problems thanks to the ketogenic way of eating.
If you're new to the keto diet, feel free to read our keto guide for beginners and low carb meal plans to get started.
If you have a success story to share with our community, please get in touch and let us know about it. We'd love to read your success story!
Without further ado, here's Myriam's amazing story:
---
Please tell us your story:
I am a 28 years old mom of 2 boys. I had 2 back to back pregnancies and gained a total of 70 lbs! When I gave birth to my second baby in September 2016, I decided that I didn't want to be overweight anymore. I wanted to be healthy and be able to play and run with my boys without being out of breath all the time.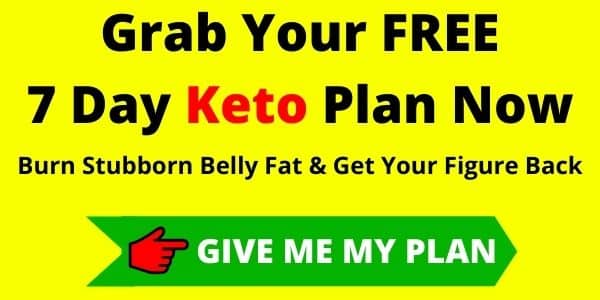 With a starting weight of 234 lbs for 5'7″, I started to workout and count calories. I lost 20 lbs from September 2016 to February 2017. I quickly realized that I had no time to exercise because of my demanding baby and that it was going to take me forever to lose all that weight. I was so discouraged and thought I would be obese and unhealthy my whole life until my friend introduced me to Keto! I could see great results on her so I started my research on the subject and decided to give it a try.
So March 6, 2017, was the first day of my keto journey, weighing in at 214 lbs. I saw results immediately. Down 8.8 lbs within the first week! I took my measurements and weighed myself to keep track of my success. My trick to not get discouraged was to weigh myself only on Friday mornings. And I planned my weekly menus ahead of time to stay on track. I also calculated my food intake with MyFitnessPal app to make sure my macros were always good.
After a few weeks on keto, I went to see my doctor to get some blood tests done just to make sure everything was ok because some family members and friends were concerned about my new way of eating. Well, my doc was all about it and proud of my results after only a few weeks on it. My blood tests came back perfect and I no longer needed to take Synthroid for my thyroid problems! I was so excited! I then started a keto/LCHF Facebook group with that same friend who introduced me to keto, to help others on their journey. I used my Instagram page to post my meals and results to keep myself accountable and motivated.
On August 11, 2017, I reached my ultimate goal! I now weigh 144 lbs and I feel fantastic! 90 lbs gone forever! I am now smaller than I was before my babies and I am extremely proud of my results. Since I reached my goal I am doing low carb and I am maintaining my weight really well. I haven't worked out while I was on keto but now I need to work out to tone my body.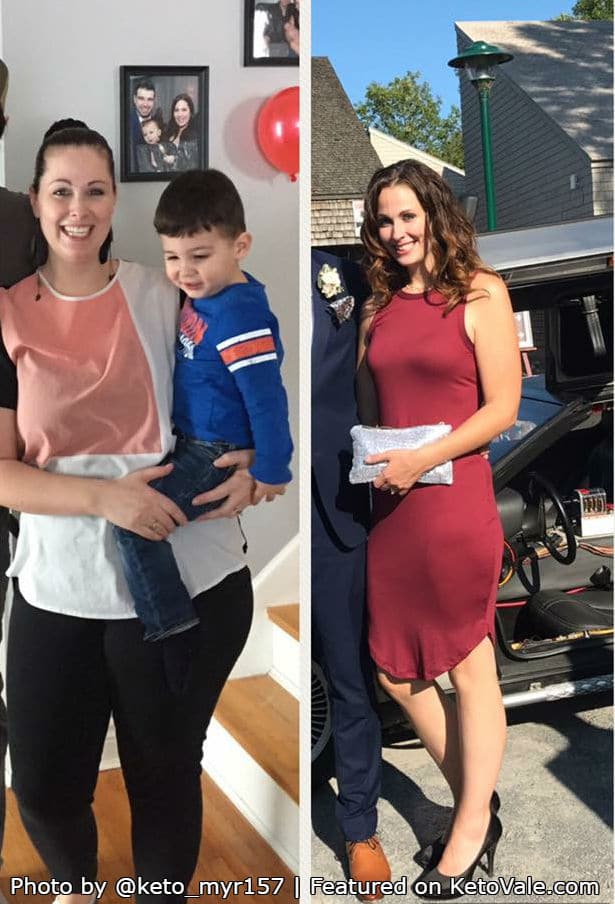 How has your life changed since doing keto?
My confidence is back, I walk with my head high. I can play with my boys and not be tired so fast. I definitely don't see food the same way as I did before. I catch myself checking the labels on every new food at the store before buying it.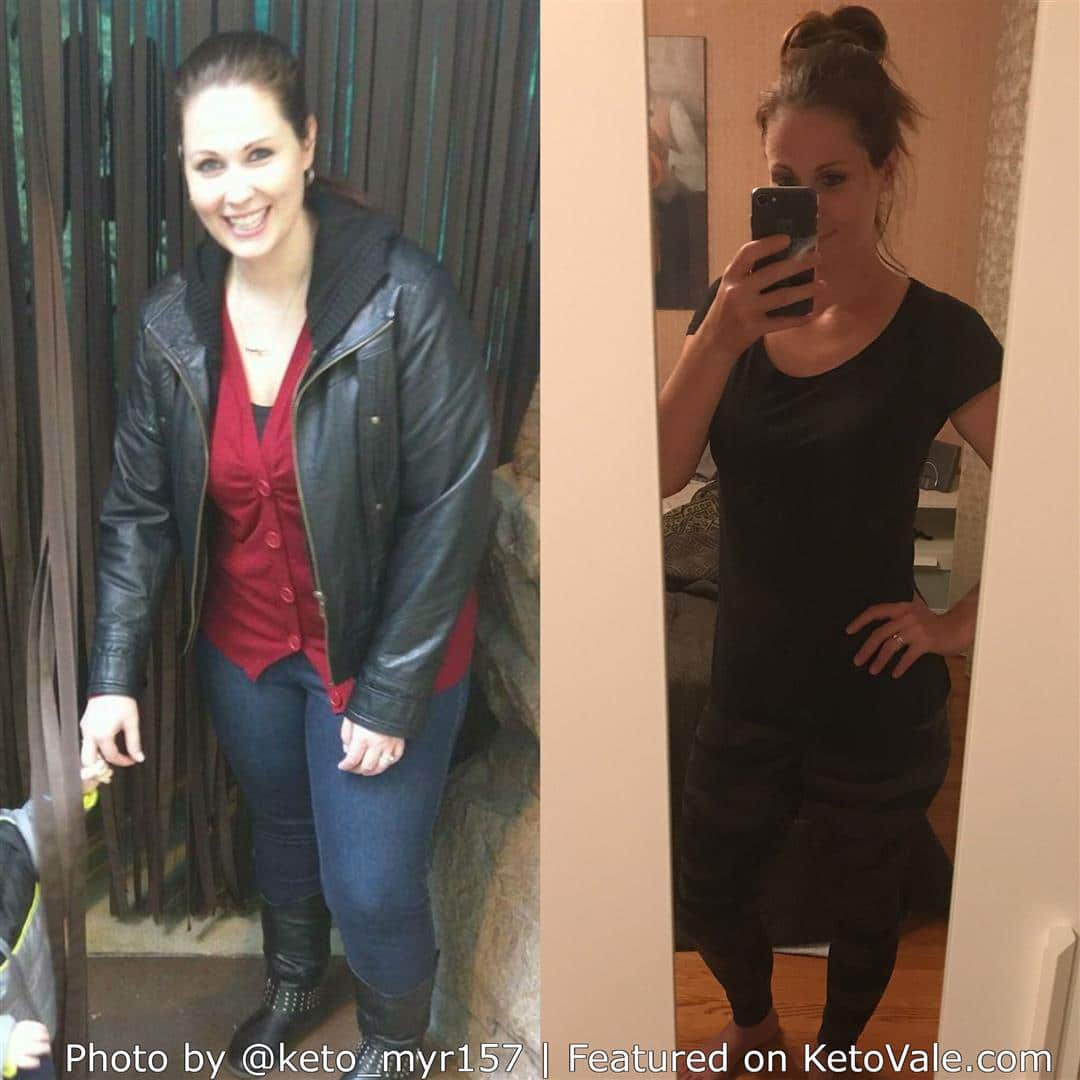 What did you personally do in your first 10 days of keto?
I continued my research on the subject to make sure I was doing it right. I was lucky enough not to get the keto flu so my first days went really well. I felt my energy was really high and even though my baby wasn't sleeping through the night, I wasn't tired at all!
Do you count and track macros strictly?
I did count and track during my weight loss but as soon as I reached my goal I haven't tracked anything and I'm still maintaining really well.
Do you exercise?
Not at all, that's another thing I really liked about keto is that you don't have to workout to see quick results. I will soon start working out though because I need to tone and firm my body.
Have you ever encountered a plateau?
I didn't really hit a plateau during my journey but I did want to try the egg fast and the beef and butter fast so I could help others understand it and be able to answer questions about it when people on my group asked. They both worked really well for me.
What is your WHY (your drive/motivation) to keep on track and stay focused?
My kids were my first motivation but then when I saw my results I wanted to continue so I could say: I DID IT!!!
What are your favorite ingredients to prepare keto meals?
Butter! I could put it in everything.
What does your meal plan look like?
I didn't do many recipes. I just kept my meals extremely simple: meat and green veggies cooked with butter or oil. It was way easier to track my food intake this way.
Is there any book or resources that you would recommend to our readers?
I did all my research online on many different websites.
In one or two sentences, why do you think you are successful in this keto way of eating?
Menu planning and meal prepping was a huge part of this journey. It helped me stay on track because the menu was already set and my lunches were already cooked.
Finally, What advice would you give someone who is just starting out on keto?
Keep it simple! Make sure you drink a lot of water (half your body weight in ounces), track your food intake, often we don't realize that we overeat or sometimes we don't eat enough. Don't cheat! There's really no point, with keto we can find plenty of options that are keto approved for pretty much any cravings you can get.
---
We'd like to thank Myriam for sharing her story and tips with our community. You can follow her on Instagram at @keto_myr157 for more tips and inspiration.