If you're like most of us, then you probably ate bread almost daily before starting the keto diet. Giving it up is one of our biggest complaints!
The problem is that most bread is high in carbs and contains inflammatory ingredients, such as wheat or enriched flours. What if you could find bread that is nutritious, low-carb, high-fat, and loaded with protein to make a perfect keto snack and go well with your tea and coffee?
Well, this keto collagen bread is exactly that. The collagen protein powder used in this recipe is necessary for the density as well as for revolutionizing your health.
Collagen is a type of protein that is needed for the proper functioning of the whole body. It makes up 25-35% of the protein content in your body. It supports the skin elasticity and helps us look younger.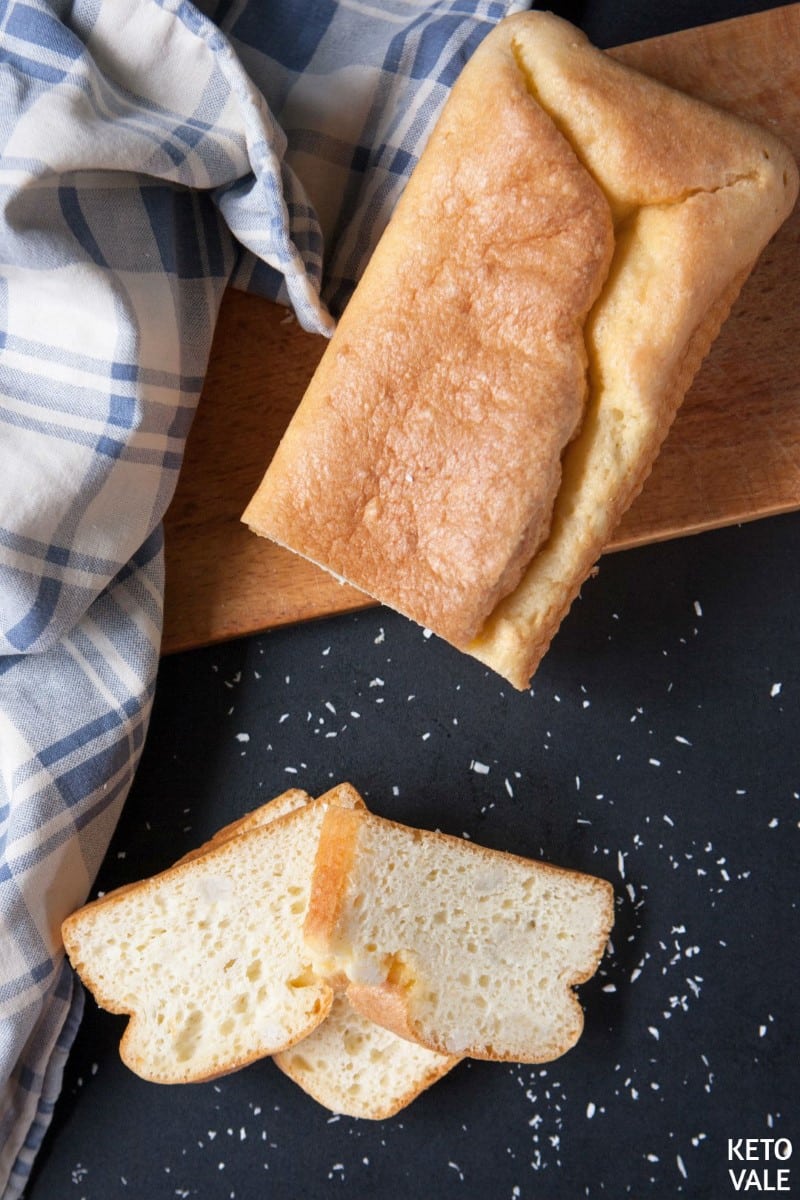 Research shows that collagen also supports joint health and can be used to treat joint pain and disease (1). This is because collagen is located in your connective tissues and supports your skeletal structure.
According to one study, collagen supplementation can help reduce the risk of joint deterioration in high-risk groups (2). Collagen is also useful for wound healing and skin aging (3).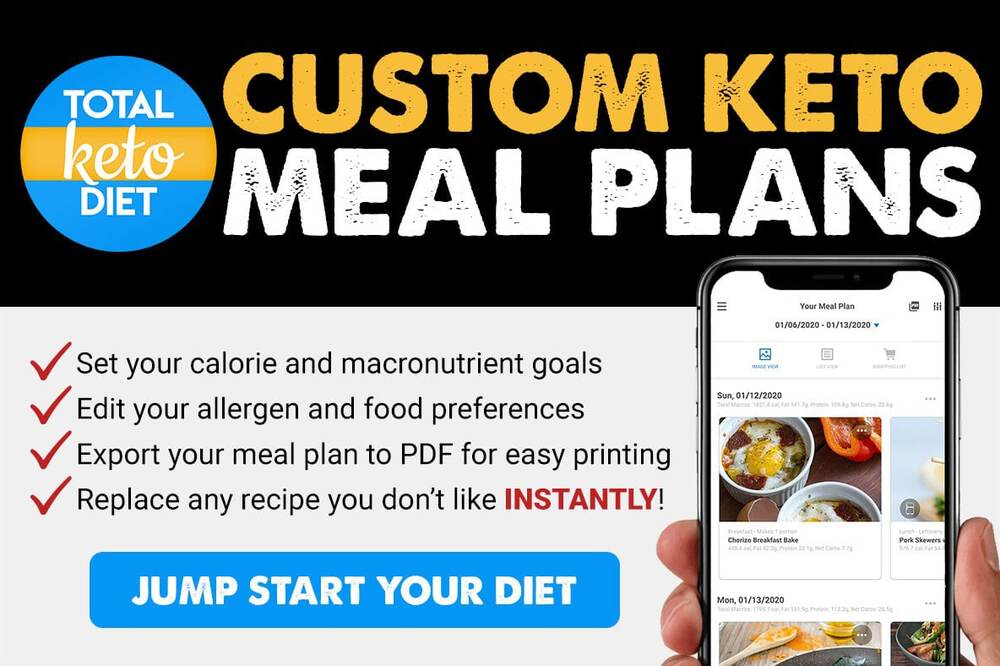 Collagen can be sourced from marine, chicken, or bovine sources. We recommend going with grass-fed bovine as it contains the largest concentrations of the most types of collagen (there are three types total). 
We use Perfect Keto's Collagen because it contains the best quality hydrolyzed collagen. It is paired with MCTs and gut-healthy acacia fiber, which makes this bread super ketogenic.
We use coconut flour as the base of this bread, along with collagen. Coconut milk is used to help with the consistency since coconut flour absorbs a lot of moisture.
Finally, you can garnish your bread with sesame seeds, nuts, or coconut flakes.
If you like it chocolatey, you can add unsweetened cocoa powder or chocolate chips in.
---
Let's Do It!
Preheat the oven to 325 F.
Combine coconut flour, xanthan gum, baking powder, and collagen powder in a bowl. We use this Unflavored Perfect Keto's Collagen.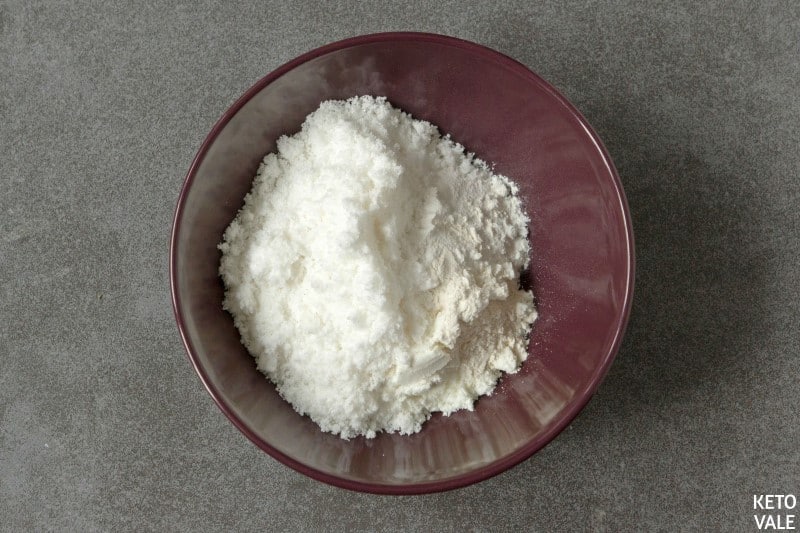 In another small bowl, whisk egg yolks, coconut milk, and melted coconut oil together.
In another bowl, beat egg whites until it forms peaks.
Pour the egg yolk mixture into the egg white mixture. Mix well then fold in the collagen-coconut flour mixture. Mix again until incorporated but don't overmix.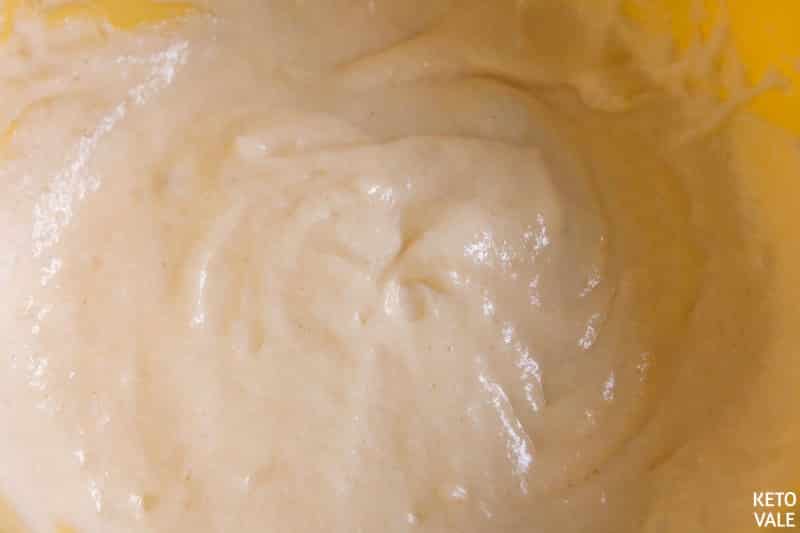 Grease a baking dish (a 9x5x3-inch loaf pan will do) with butter or coconut oil, then transfer the bread batter in and bake for 40 minutes.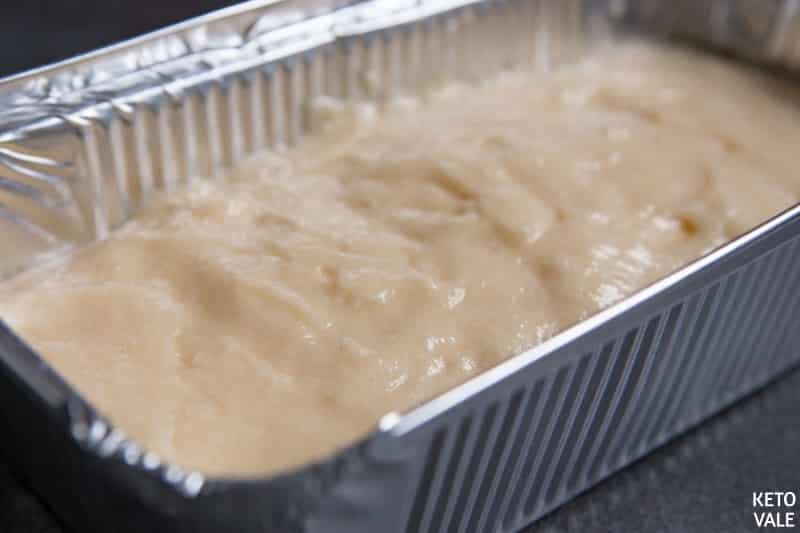 Let cool and slice into 10 pieces and serve.
Save this recipe by pinning this picture to your Pinterest board for later use!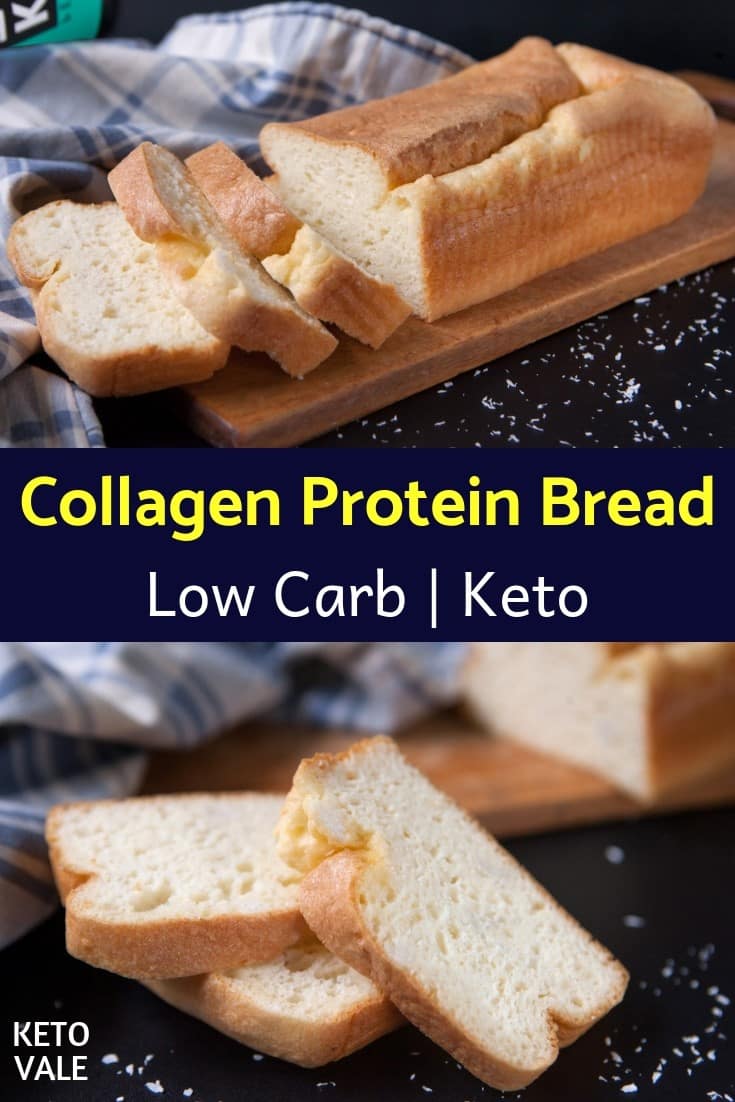 Keto Collagen Protein Bread
This keto collagen bread is nutritious, low-carb, high-fat, and loaded with protein to make a perfect snack and go well with your tea and coffee.
Instructions
Preheat the oven to 325 F.

In a bowl, combine all the dry ingredients.

In a small bowl, whisk together coconut milk, egg yolks, and melted coconut oil.

In another bowl, whip egg whites until peaks form.

Fold both dry and wet ingredients in the whipped egg whites bowl and mix until incorporated.

Brush your loaf dish (9x5x3-inch size) with coconut oil.

Pour the batter into a loaf dish and bake for 40 minutes.

Let cool completely and slice.
Nutrition/Macros
Nutrition Facts
Keto Collagen Protein Bread
Amount Per Serving
Calories 98
Calories from Fat 54
% Daily Value*
Fat 6g9%
Cholesterol 82mg27%
Sodium 56mg2%
Potassium 91mg3%
Carbohydrates 3g1%
Protein 7g14%
Vitamin A 120IU2%
Calcium 34mg3%
Iron 0.7mg4%
* Percent Daily Values are based on a 2000 calorie diet.
Pin To Save This Recipe
Related: