Fruit isn't something that you can enjoy a lot of on the keto diet. Berries are the exception because of their low sugar content.

Berries are also one of the healthiest foods you can eat on the planet. They contain unique antioxidants called anthocyanins that are responsible for giving berries their vibrant colors.

Research shows that anthocyanins contain antimicrobial and antioxidant properties, improve neurological health and vision, and protect against many non-communicable diseases (1). 

They also have anti-obesity effects, antidiabetic properties, and may help improve autoimmune arthritis (2, 3).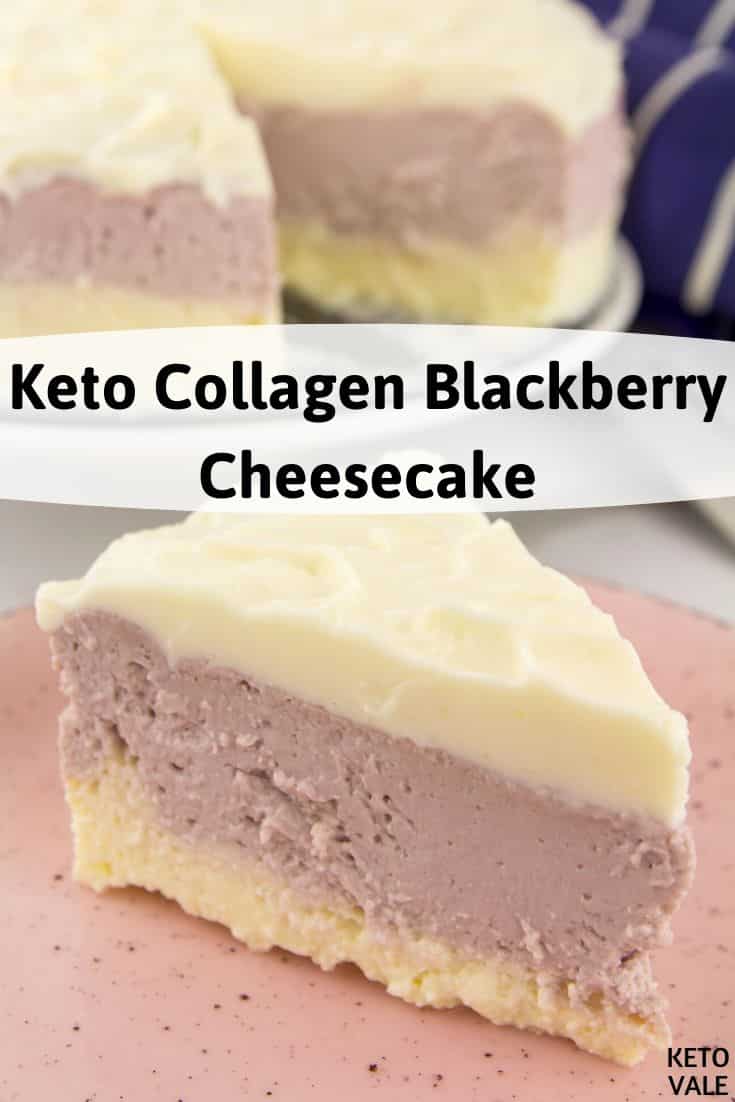 The healthy fats provided by the dairy products help you absorb the anthocyanins and other antioxidants in blackberries, which makes this recipe nutritionally-balanced.

We recommend using organic dairy products, including pasture-raised eggs and antibiotic-free sour cream, butter, and cream cheese. This will help you get the most nutrition from your food.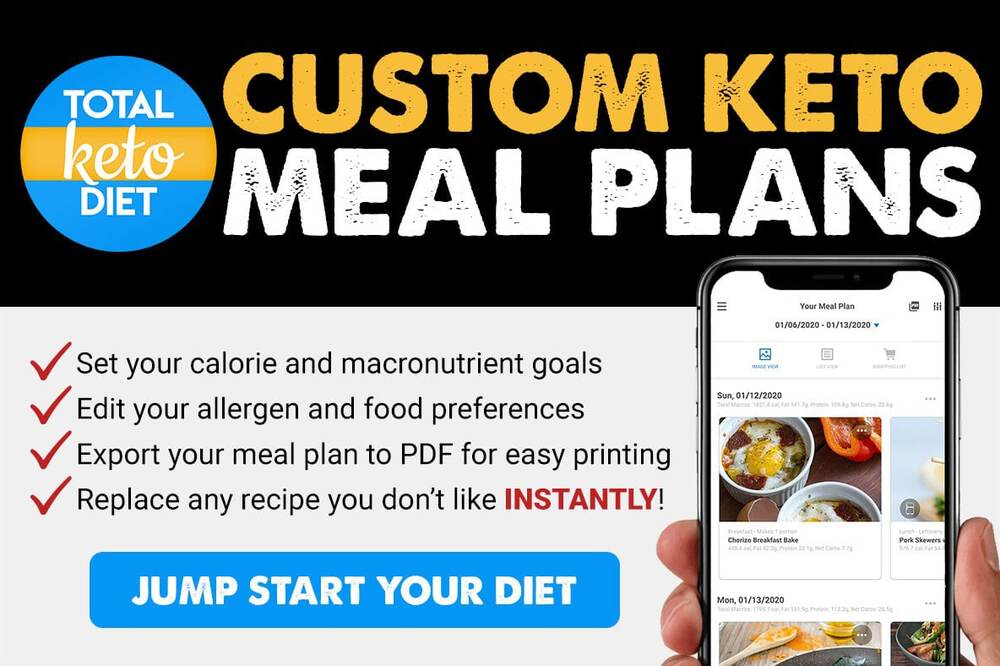 Collagen is the most abundant protein in the body. It is found in your connective tissues. It's a very helpful supplement on the keto diet because it promotes the growth of healthy hair, skin, and nails.

Make sure your collagen comes from clean sources, too. We like products that are made from organic, grass-fed collagen. This ensures that your collagen product contains all three types. For a list of recommended products, check here!

You can use any keto sweetener you have, including stevia or monk fruit. This recipe calls for erythritol because it does well in baking products. You will also get a bit of sweetness from the blackberries and the vanilla extract.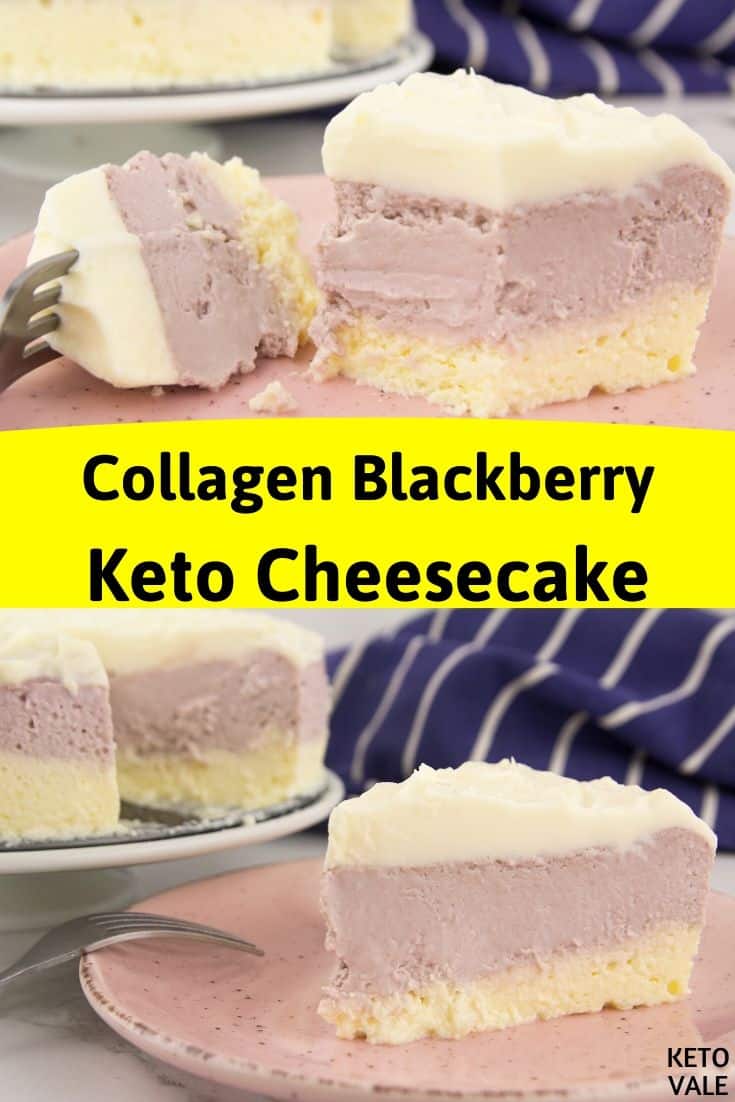 If you have extra time, we recommend making the frosting! It gives your cheesecake a decadent glaze that will perfectly please any guest. They won't be able to tell it's low-carb!

This recipe should keep in the freeze well if you have any leftovers, but we don't think you will!

---
Let's Do It!
Place blackberries into a small saucepan. Add some erythritol and water. Heat the mixture and crush with a spoon to release juices.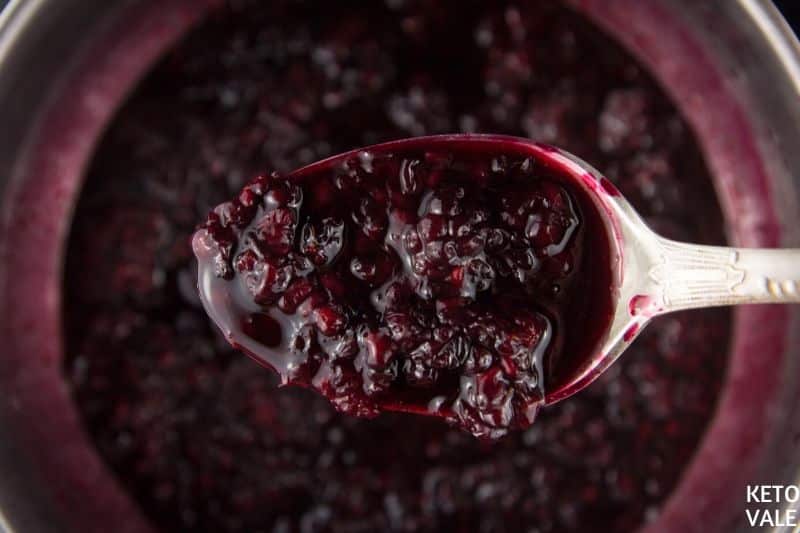 Make the dough. Combine cream cheese, sweetener, and sour cream. Mix well.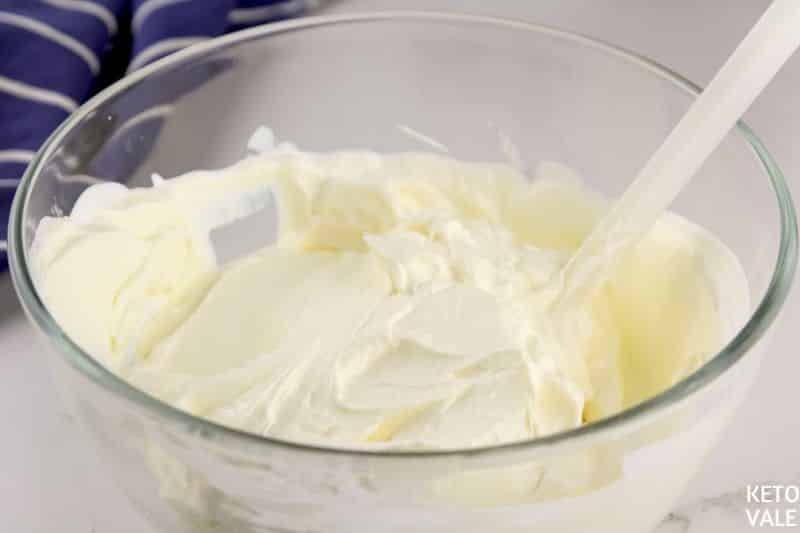 Crack eggs one by one into the mixture and stir to incorporate.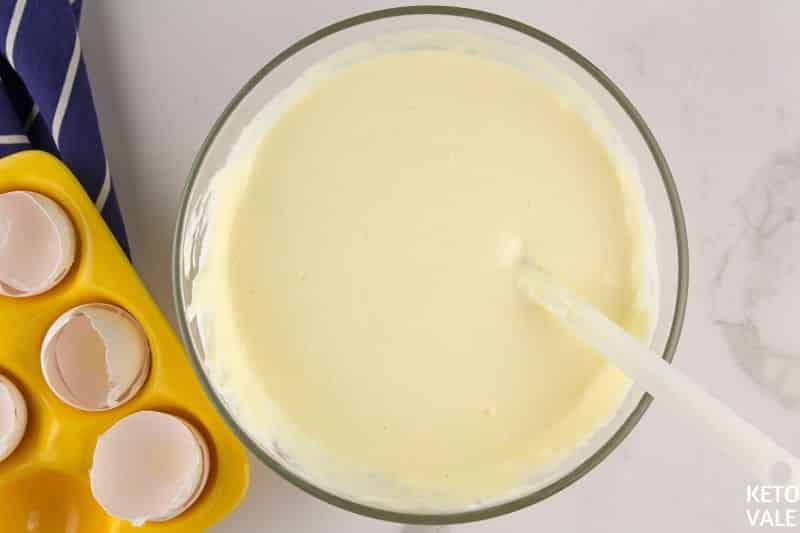 Add butter, xanthan gum and baking powder. Use a hand mixer to blend all ingredients.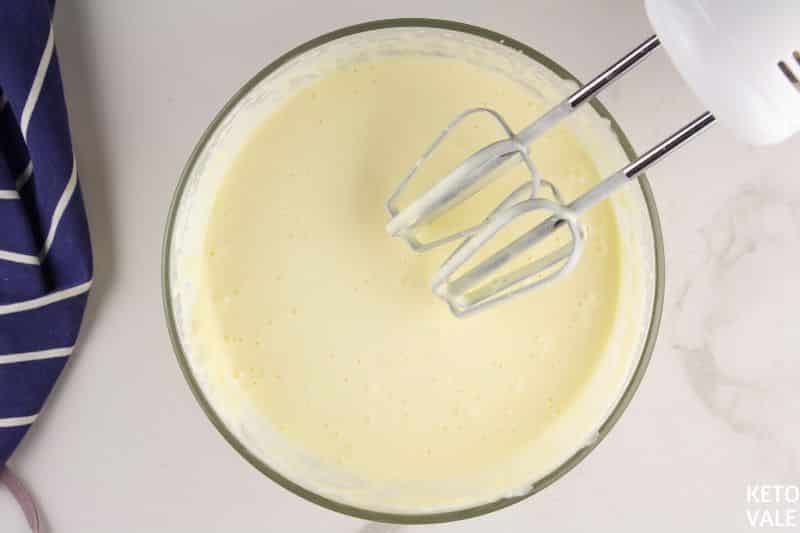 Transfer half of the cheesecake batter into the baking form.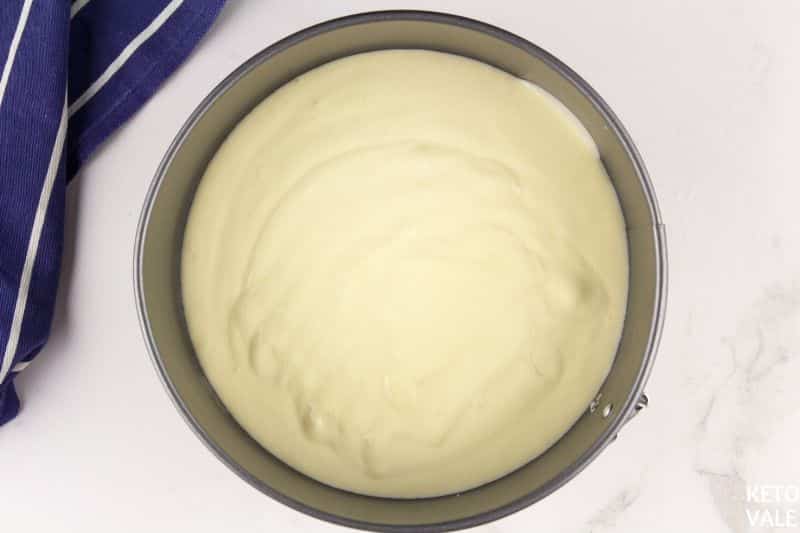 Mix the blackberry puree to the remaining batter.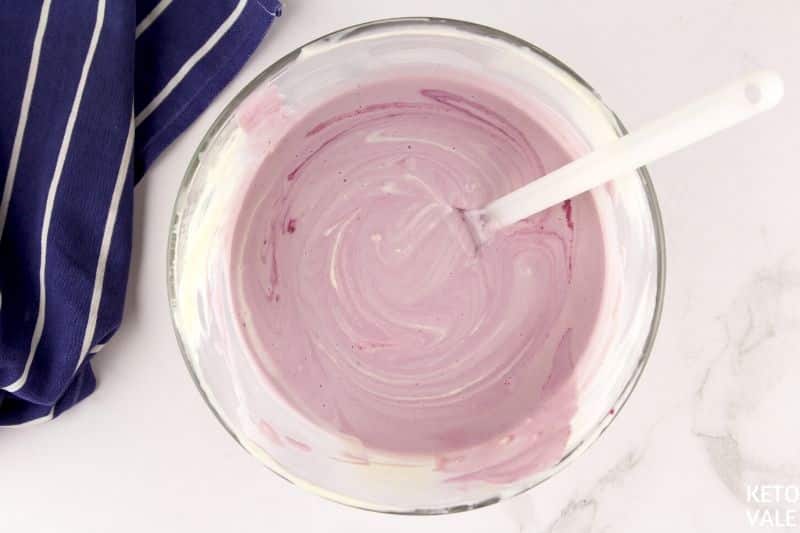 Pour this blackberry batter over into the same form.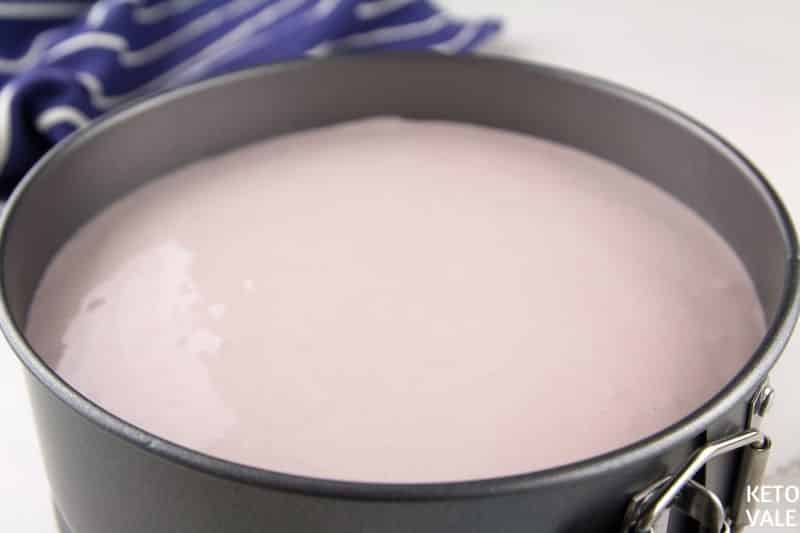 Bake for 45-60 minutes. Chill for 4-6 hours in the fridge. Or leave it overnight, if you can wait that long.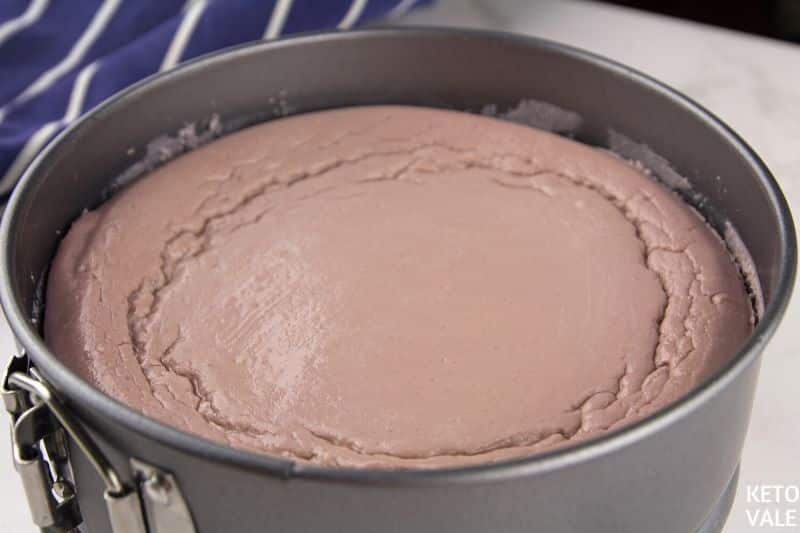 For the frosting, combine cream cheese, butter, vanilla extract, heavy cream and sweetener. Beat it well.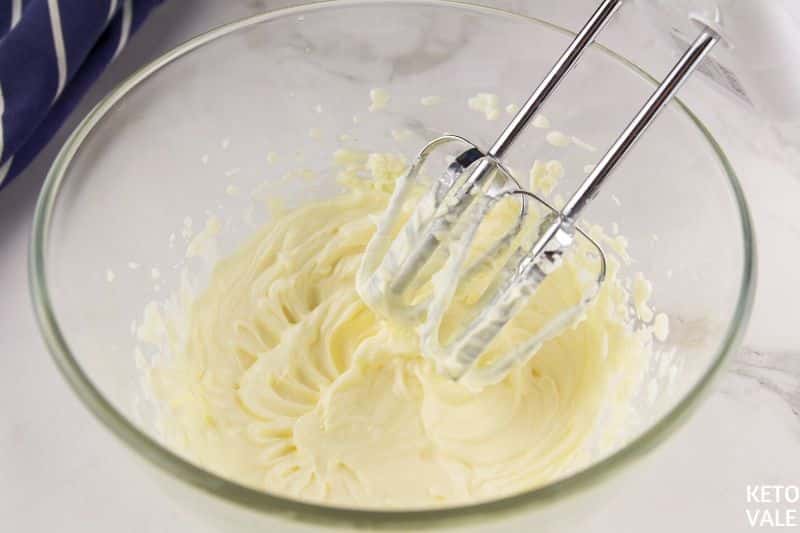 Take the cake from the fridge, top with the frosting and slice into wedges and enjoy!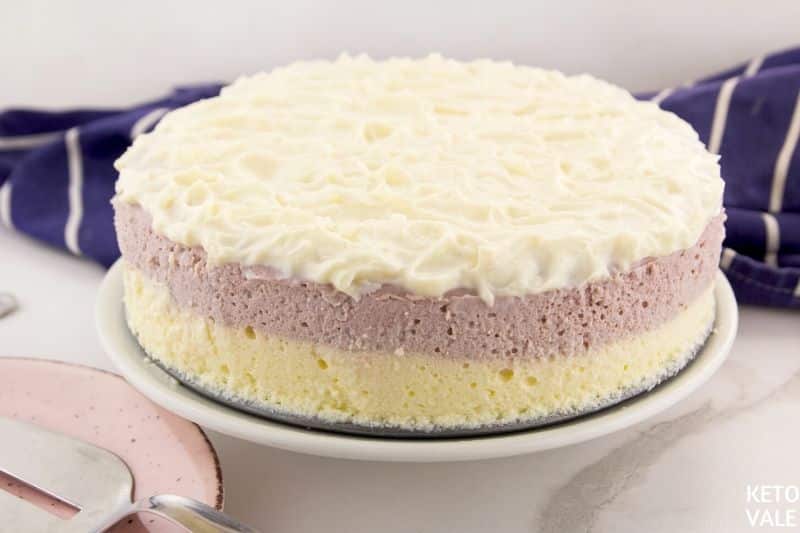 More keto cheesecake recipes you can try:
Keto Collagen Blackberry Cheesecake
A low-carb, sugar-free and keto-friendly blackberry cheesecake, perfect for dessert on low-carb diets.
Instructions
Take cream cheese out of the fridge and allow it to sit at room temperature for an hour.

Place blackberries in a small saucepan. Add 1 tbsp erythritol and water. Heat and gently crush with your spoon to release juices.

Strain the blackberries to release "juice." Set aside.

Preheat the oven to 350F.

Combine softened cream cheese with sweetener and sour cream. Fold the ingredients thoroughly to mix well.

Crack the eggs into this mixture one by one then stir again to incorporate.

Add melted butter, xanthan gum, collagen and baking powder into the batter as well. Blend with a hand mixer.

Pour half of the batter into a baking form covered with parchment paper or silicone cake form.

Add blackberry "juice" to the remaining batter and mix until smooth and homogeneous. Pour blackberry batter into the same baking form.

Bake for 45 minutes to an hour. Wait until it sets.

Allow to cool for a couple of minutes after removing from the oven.

Blend together all frosting ingredients (if using) and spread the cream cheese frosting all over the cake.

Chill cheesecake in the fridge for 4-6 hours until it sets completely or leave it overnight if possible.

Slice into wedges and enjoy!
Nutrition/Macros
Nutrition Facts
Keto Collagen Blackberry Cheesecake
Amount Per Serving
Calories 367
Calories from Fat 315
% Daily Value*
Fat 35g54%
Cholesterol 183mg61%
Sodium 329mg14%
Potassium 208mg6%
Carbohydrates 5g2%
Protein 8g16%
Vitamin A 1372IU27%
Vitamin C 3mg4%
Calcium 117mg12%
Iron 1mg6%
* Percent Daily Values are based on a 2000 calorie diet.
Pin To Save This Recipe