Getting more veggies into your keto diet isn't hard. You just have to know which ones are low-carb and how to pair them with complimentary high-fat foods!
Broccoli pairs well with bacon and cheese. The flavor combination is appealing to even the pickiest vegetable eater, including kids!
Plus, the healthy fats in the bacon and cheese help you absorb some of the anti-inflammatory antioxidants in broccoli.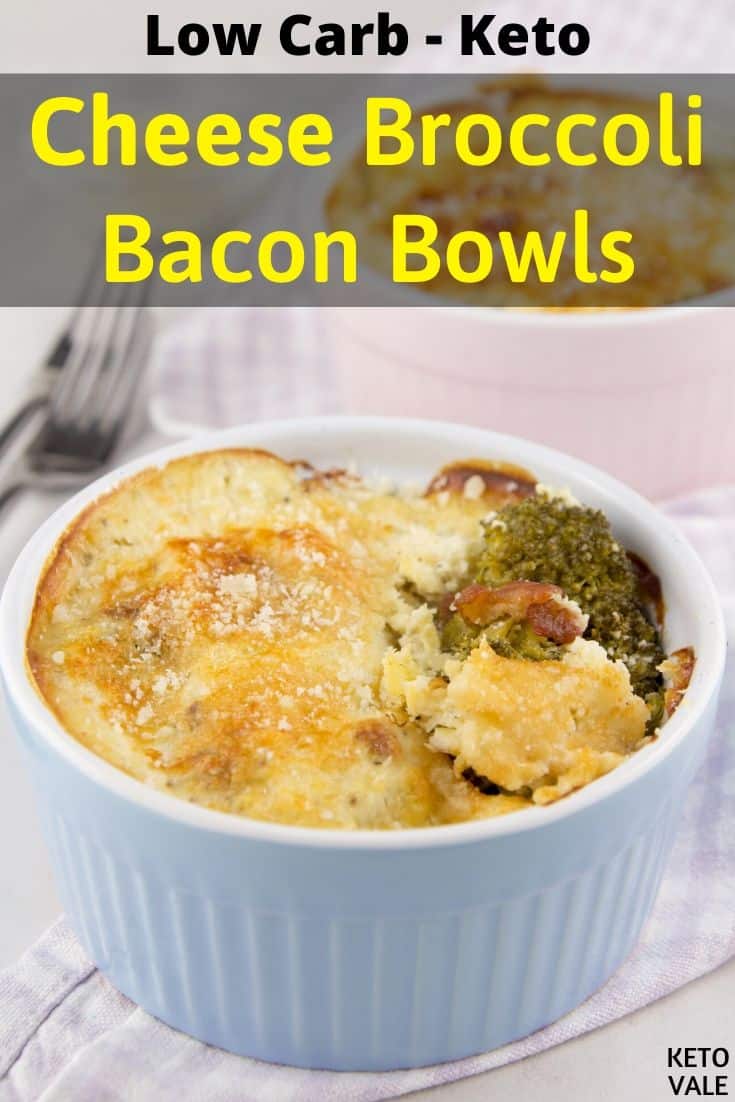 Research shows that broccoli is high in many nutrients, including fiber, vitamin C, vitamin K, iron, and potassium. It also boasts more protein than most other vegetables. Broccoli and other cruciferous vegetables also help fight cancer by suppressing tumor growth (1). 
Garlic does more than flavor your food. Nutritionists say that garlic offers powerful antioxidants and plenty of vitamin C, making any dish as nutritious as it is delicious.
It has been shown to aid in digestion, reduce the risk of cardiovascular disease and cancer, boost immunity, provide antimicrobial and antioxidant effects, enhance the detoxification process of foreign compounds, and protect the liver (2, 3).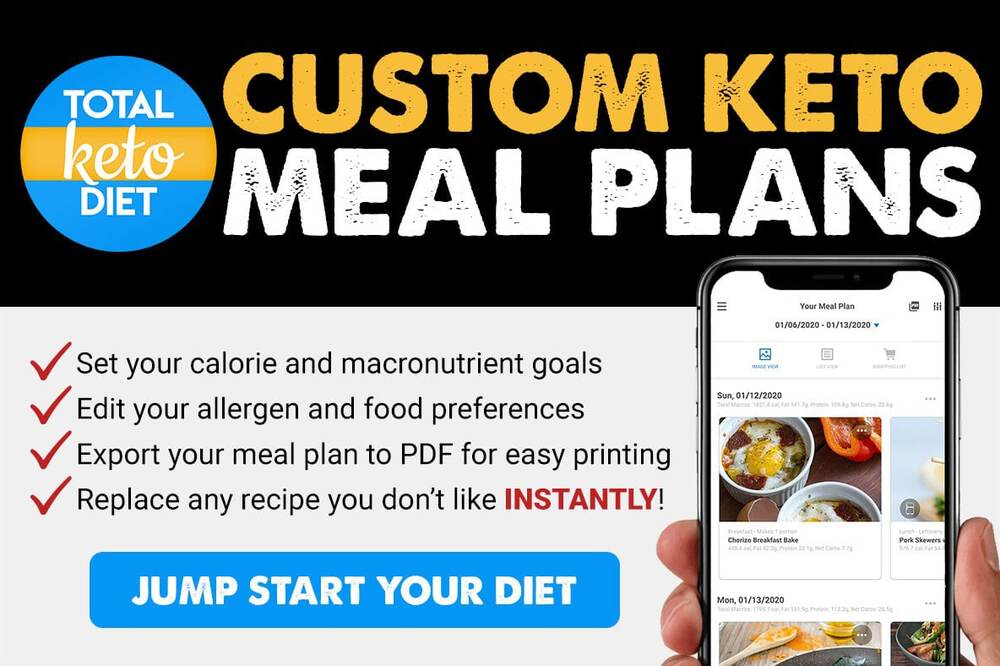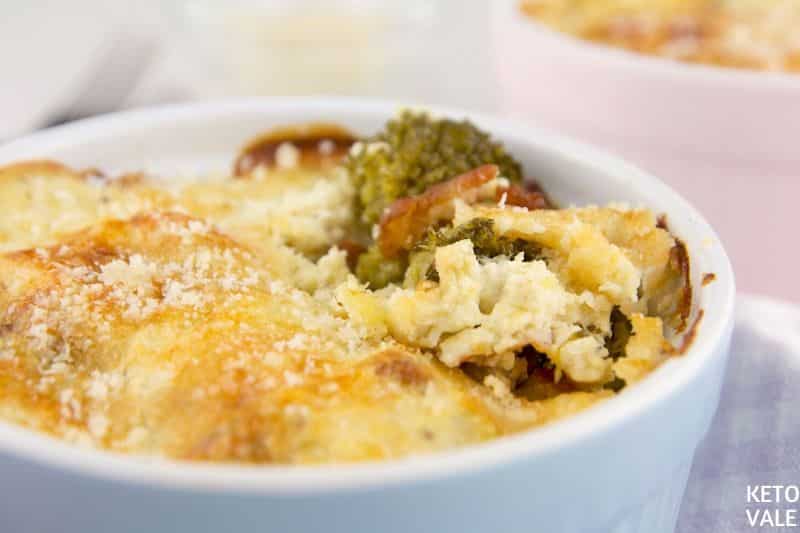 When picking out your bacon, make sure you go with a brand that does not contain added hormones, antibiotics, sugars or nitrates. Your local butcher can help you with a fresh cut. Health stores will also carry healthier cuts of bacon that aren't full of harmful added chemicals.
Also, be sure to go with organic, grass-fed dairy products whenever possible. This recipe calls for heavy cream, cream cheese, parmesan, and cheddar. Research shows that grass-fed animal products tend to be higher in certain nutrients. This includes some vitamins and antioxidants. 
This dish would be great for breakfast, lunch, or dinner. You could even add different vegetables if you would like. Some good options include bell peppers, onions, spinach, or zucchini.
---
Let's Do It!
Divide broccoli into florets. Steam for 5 minutes and drain well.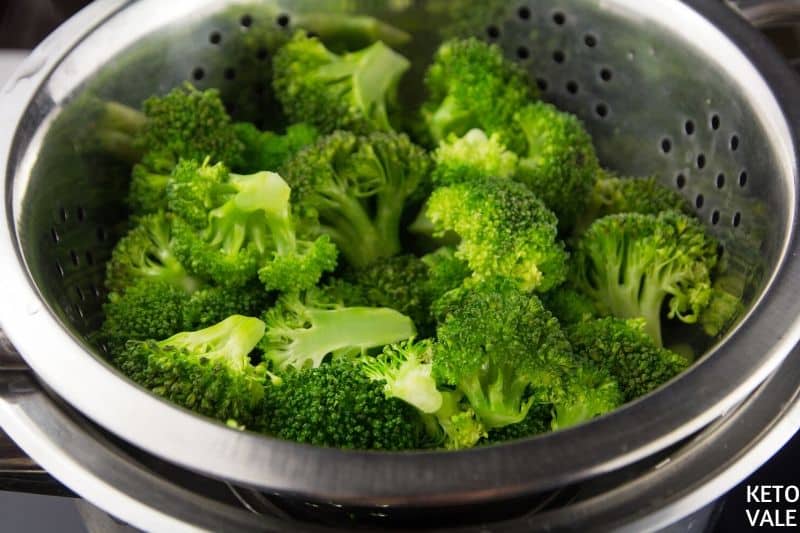 Cook chopped bacon in olive oil until crispy. Add the broccoli and minced garlic. Stir for 1-2 minutes or until heated through.
Make the creamy sauce. Mix some cream cheese, heavy cream and parmesan in a saucepan. Add a pinch of nutmeg. Season with salt and black pepper and cook until heated.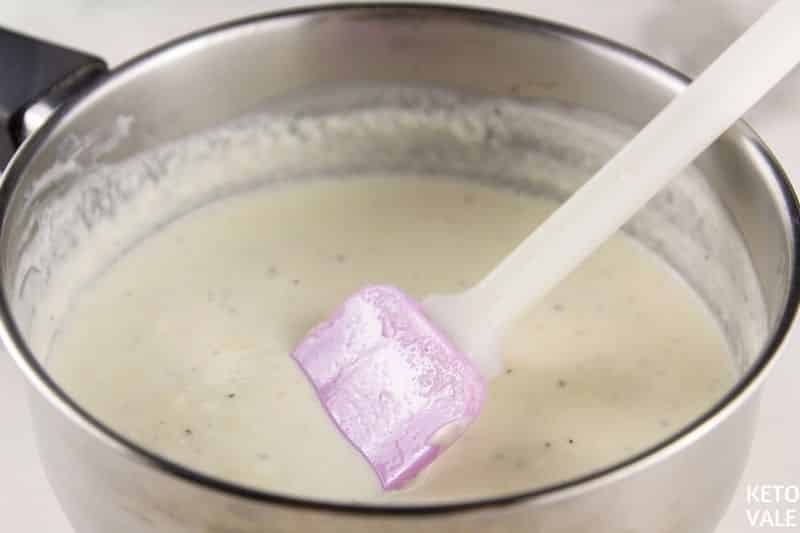 Pour the sauce over the florets with the bacon.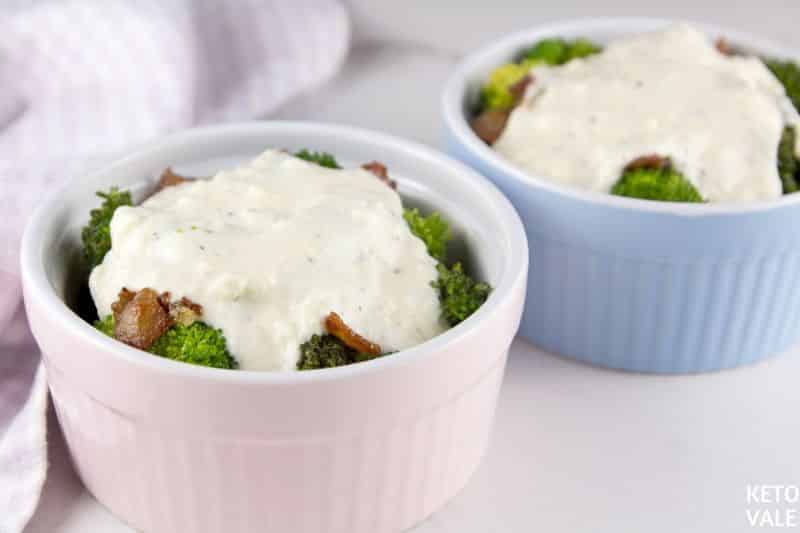 Sprinkle with the remaining Parmesan on the mixture and bake for 15-20 minutes.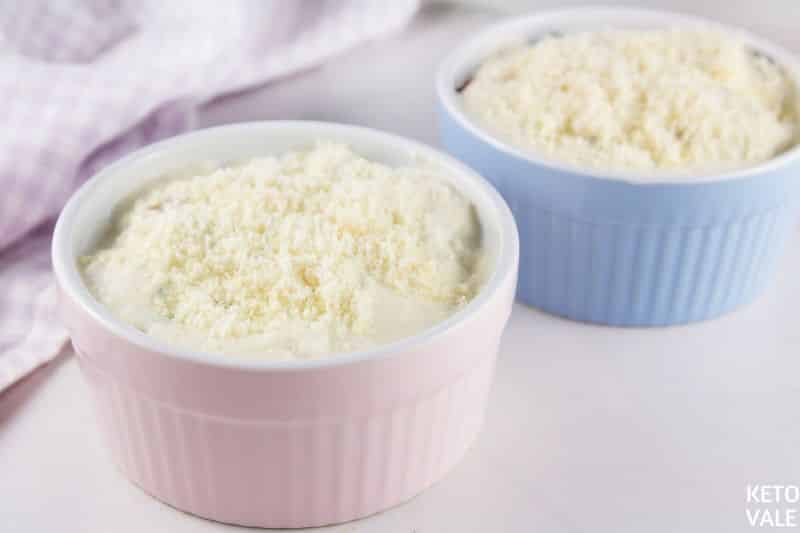 Serve hot with more Parmesan if needed.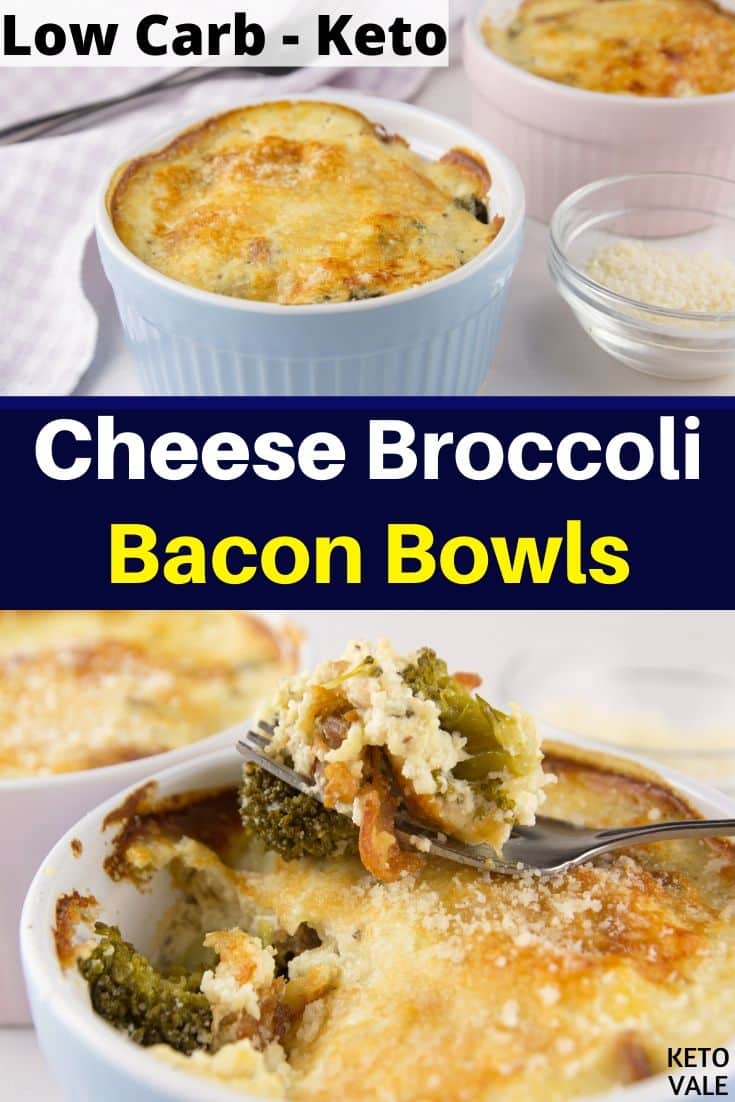 More keto bacon recipes you'll love:
Keto Cheesy Broccoli Bacon Bowls
An easy keto-friendly meal made with common low-carb ingredients such as bacon, cheese and broccoli.
Instructions
Preheat the oven to 400F.

Divide the broccoli into florets. Steam them for 5 minutes and drain well.

Heat olive oil in a frying pan. Add bacon and cook for 3-4 minutes or until crispy. Add broccoli florets and minced garlic into the pan. Toss well and cook for 1-2 minutes more. Set aside.

Prepare the sauce. In a pot, mix heavy cream, cream cheese, cheddar, half of the parmesan, a pinch of nutmeg and season with salt and black pepper. Stir to combine and cook on low heat for 2-3 minutes until smooth.

Divide broccoli florets between 2 oven safe bowls. Pour the sauce over the florets. Sprinkle with remaining parmesan and bake for 15-20 minutes.

When ready serve sprinkled with more parmesan (optional) and enjoy!
Nutrition/Macros
Nutrition Facts
Keto Cheesy Broccoli Bacon Bowls
Amount Per Serving
Calories 412
Calories from Fat 324
% Daily Value*
Fat 36g55%
Cholesterol 94mg31%
Sodium 521mg22%
Potassium 398mg11%
Carbohydrates 9g3%
Protein 15g30%
Vitamin A 1434IU29%
Vitamin C 81mg98%
Calcium 326mg33%
Iron 1mg6%
* Percent Daily Values are based on a 2000 calorie diet.
Pin To Save This Recipe