If you're looking for a thick, creamy, and rich smoothie to try, then this keto blackberry cheesecake smoothie is the drink you've been looking for!
This smoothie is kind of like a liquid form of a cheesecake. It's super tasty! It will leave you feeling like you just enjoyed a decadent piece of cheesecake!
Blackberry gives off that unique purple-ish color that is so rare in nature and normally found in artificial food coloring. This is because blackberries are a good source of an antioxidant pigment called anthocyanins.
Research shows that anthocyanins may help protect against liver damage, reduce blood pressure, improve eyesight, reduce inflammation, boost immunity due to their antimicrobial abilities, and suppress human cancer cells (1).
Anthocyanins have also been shown to prevent diabetes, cardiovascular disease, and neurological disorders (2). 
Research shows that certain plant pigments are better absorbed when you eat them with dietary fat, such as the cream cheese, heavy cream, and almond milk found in this recipe. This ensures that you'll be absorbing as much nutrition as possible from this smoothie!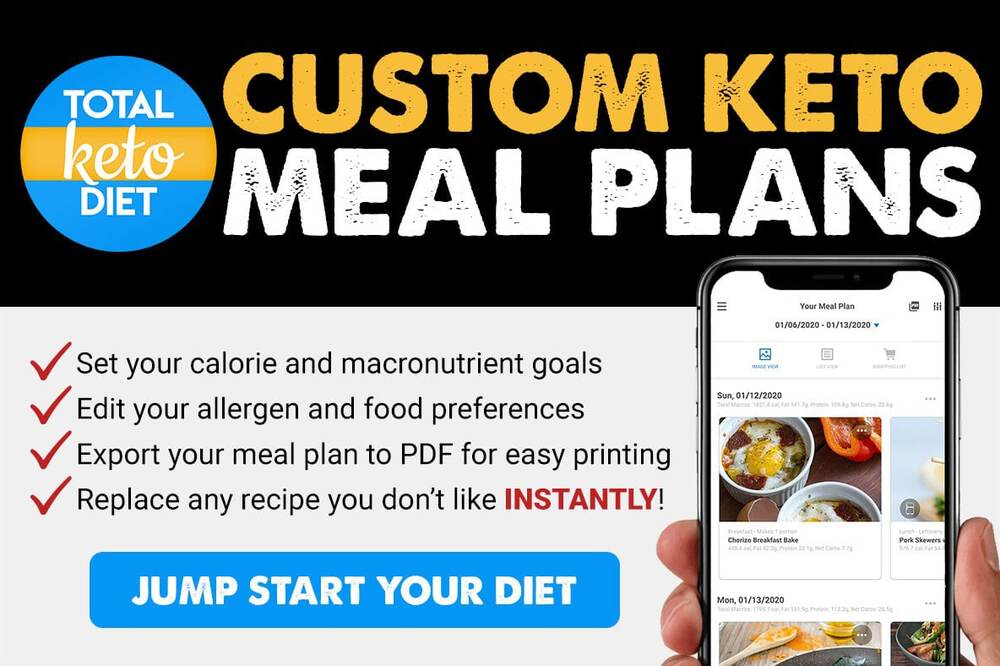 The best way to serve this drink is to keep the glasses in the freezer beforehand. This way, you won't have to add ice to your smoothie and will receive a more distinct taste. Or you can also chill it in the fridge for 20 minutes before serving.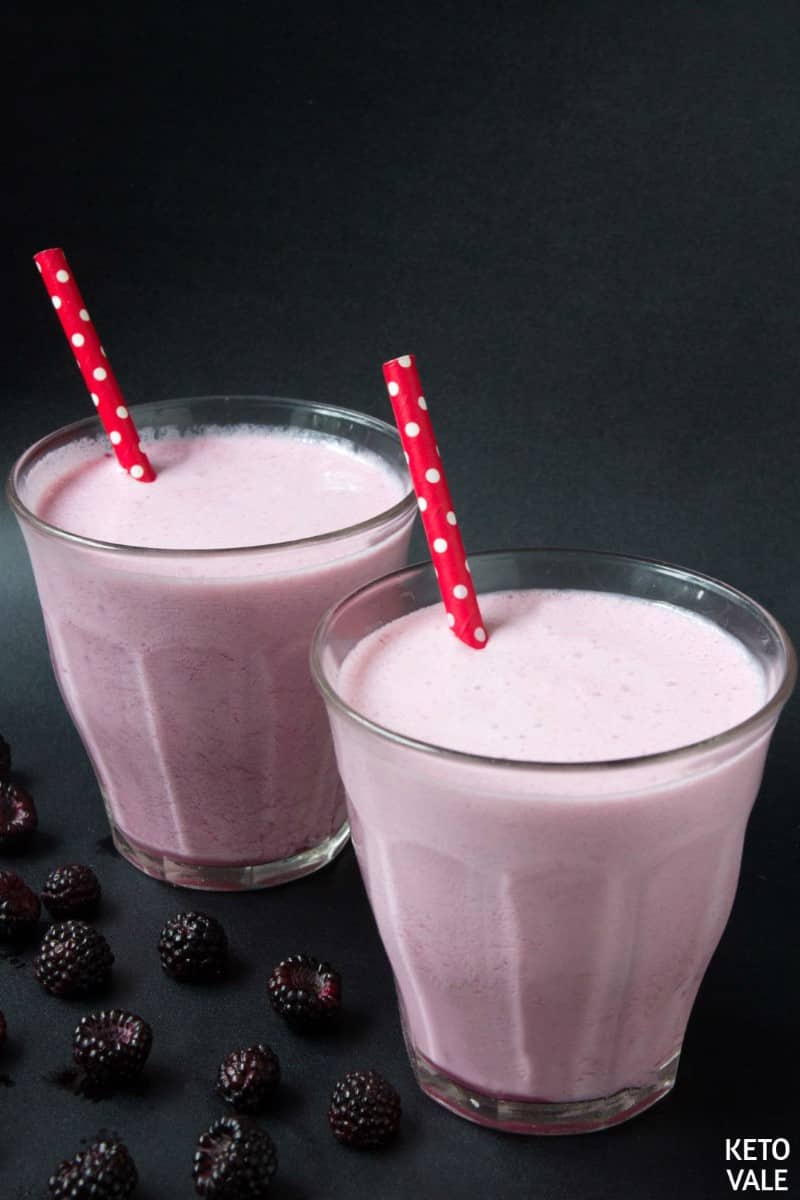 ---
Let's Do It!
Simply combine blackberries, unsweetened almond milk, heavy cream, cream cheese, sweetener, vanilla extract and some ice in a blender and blend until smooth.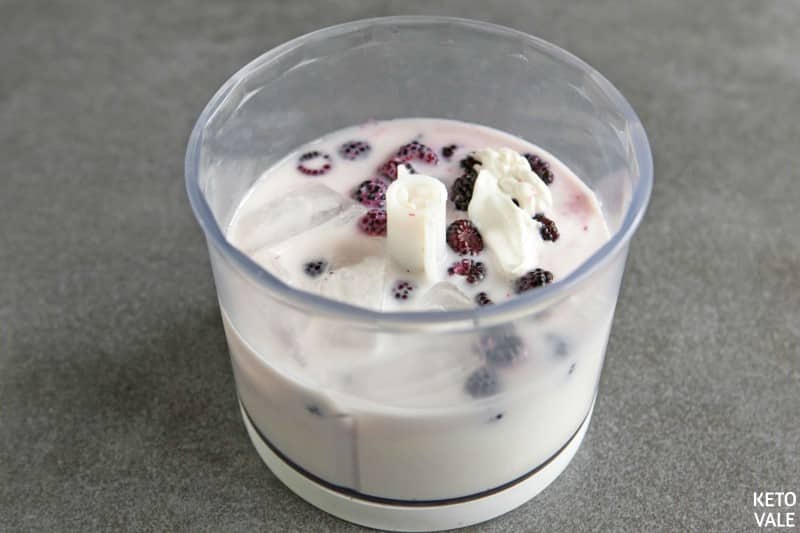 Serve in a glass.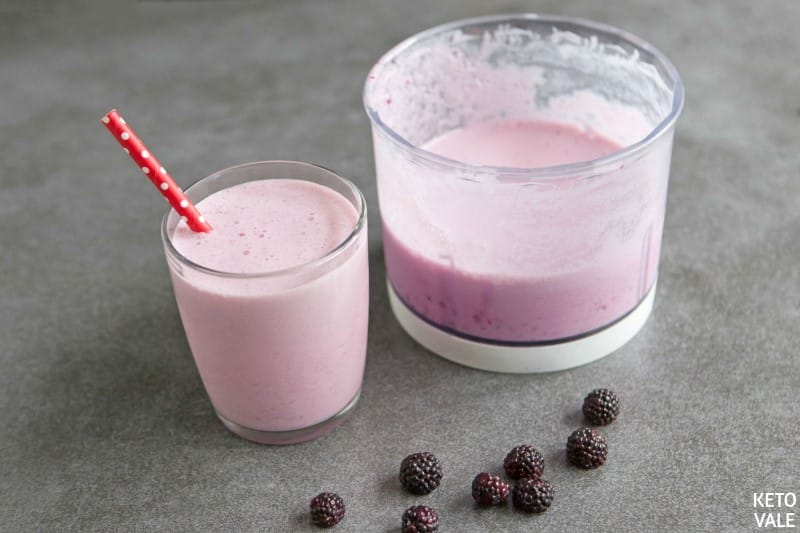 Quick Tips:
If you want to reduce carbs content, reduce the amount of blackberry used in this recipe by half.
If you want to increase protein content, add one scoop of this Perfect Keto Collagen. Collagen protein powder. It's amazing for hair, nails, skin and digestive health.
If the mixture is too thick for you, feel free to add 1/4 – 1/2 cup of cold water to your liking.
This smoothie is a perfect snack, dessert and even a meal replacement. Simply add 1 or 2 scoops of these keto-friendly protein powders and you're ready for an excellent drink that will keep you full.
Save this recipe by pinning this picture to your Pinterest board for later use!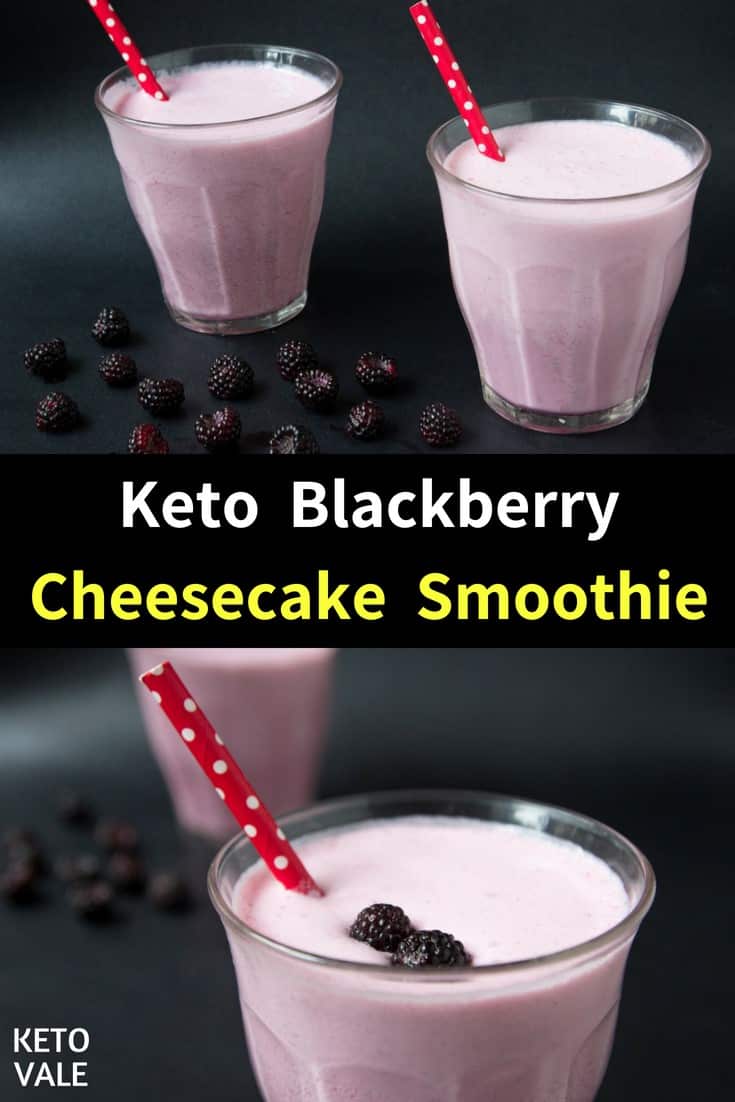 Related:
Keto Blackberry Cheesecake Smoothie with Almond Milk
A thick, creamy, and rich keto-friendly smoothie that will be your perfect low-carb dessert.
Instructions
Place all ingredients in a blender. Blend until smooth and creamy.

Pour into a glass and enjoy!
Nutrition/Macros
Nutrition Facts
Keto Blackberry Cheesecake Smoothie with Almond Milk
Amount Per Serving
Calories 228
Calories from Fat 198
% Daily Value*
Fat 22g34%
Cholesterol 72mg24%
Sodium 225mg9%
Potassium 107mg3%
Carbohydrates 5g2%
Protein 3g6%
Vitamin A 880IU18%
Vitamin C 5.9mg7%
Calcium 168mg17%
Iron 0.3mg2%
* Percent Daily Values are based on a 2000 calorie diet.
Pin To Save This Recipe