Sometimes living the keto lifestyle means you miss the comfort of a good slice of bread, biscuit, or breakfast muffin. It's not a secret that there are lots of different keto-friendly recipes for low-carb baking. But most of them require up to an hour to prepare.
No one has time for that, especially first thing in the morning when you're trying to get out the door anyway!
Today I want to introduce you to a super quick and easy keto flaxseed muffin in a mug recipe. Don't have time in the morning? No problem! You'll get your morning muffin ready just in one minute.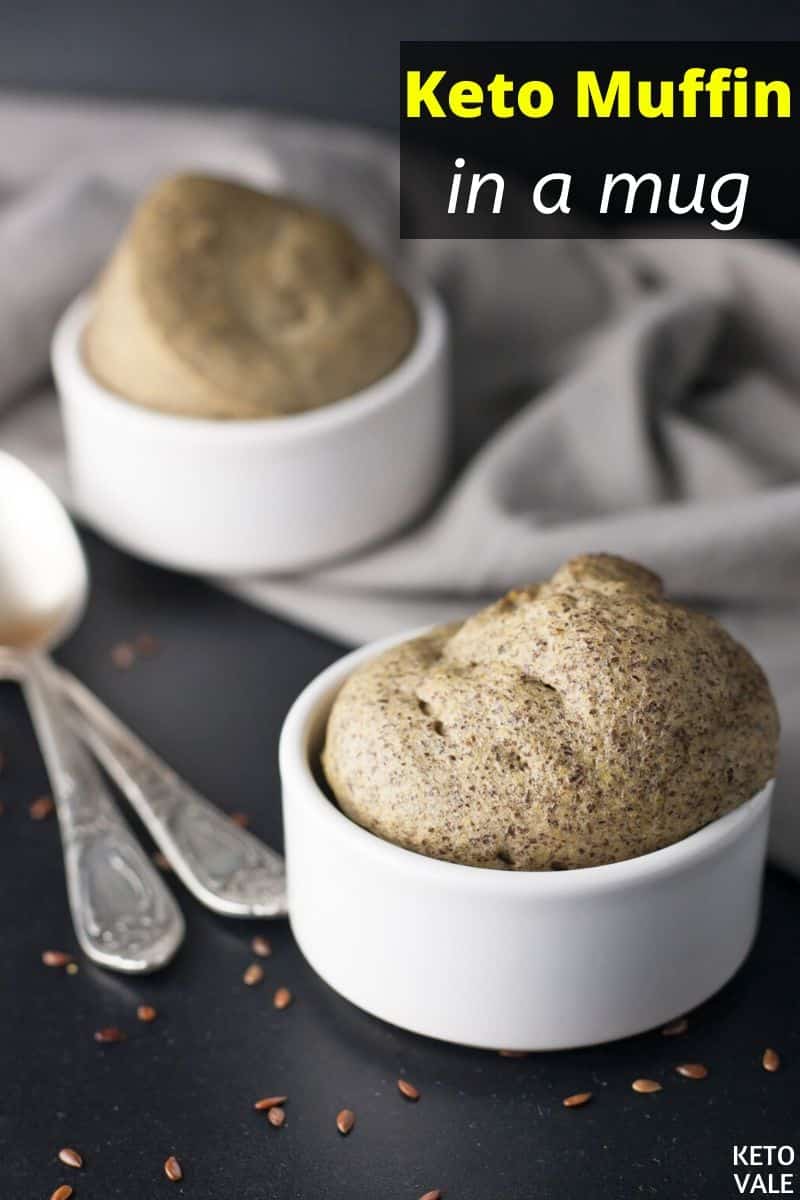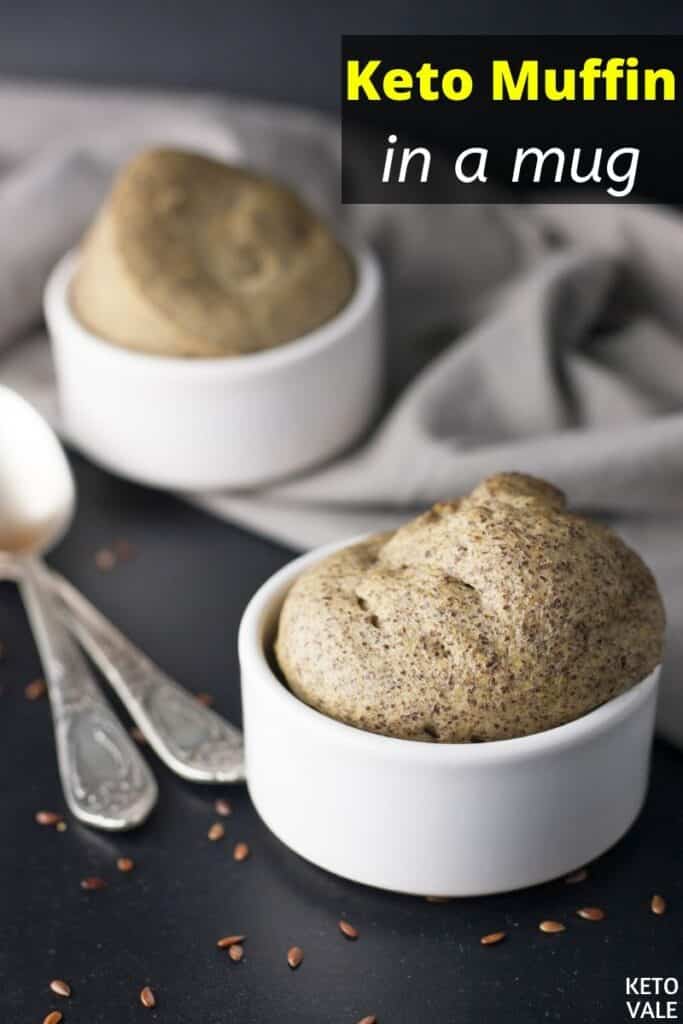 No need to spend time making a dough or baking, all you need is flaxseed meal, eggs and a pinch of baking powder. Yes, only three basic ingredients to make this perfect muffin just in a minute. You probably already have these ingredients handy in your kitchen anyway.
I find that making quick muffin in the microwave using flax meal is easier than using almond flour or coconut flour. However, if you want the full muffin-making experience, try this Keto Almond Four Muffins recipe.
I add garlic flakes and a pinch of salt to these keto muffins, but you can add some other seasonings like paprika, Italian seasoning or any other seasonings that you like most.
Maybe you already know that adding flaxseeds to your diet has lots of benefits. Regular consumption of flaxseeds has been shown to lower blood pressure and bad cholesterol, improve digestion, reduce inflammation, reduce the risk of cancer, and help lower blood sugar levels.
Even though you only need a minute to make this recipe, you can make these ahead of time and freeze them. The flaxseeds in this recipe give the muffins a nice seedy look similar to a poppyseed muffin.
I've added savoury spices to this recipe, but you can make these muffins a sweet treat by adding keto-friendly sweeteners, cinnamon and some berries instead.
Be sure not to omit the baking powder as this is what helps make the recipe come together and rise. To make, blend all ingredients in a bowl, transfer to a microwave-safe bowl.
How to Make Low Carb Muffins in a Mug
To make this recipe, crack the eggs into a bowl.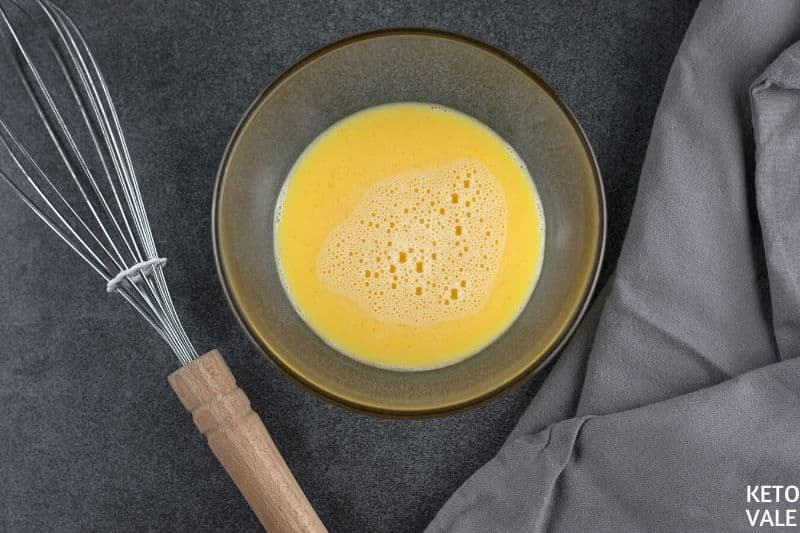 Mix the ground flaxseeds with the egg mixture. Add baking powder and seasonings in a bowl. Divide this mixture between ramekins or microwave-safe mugs.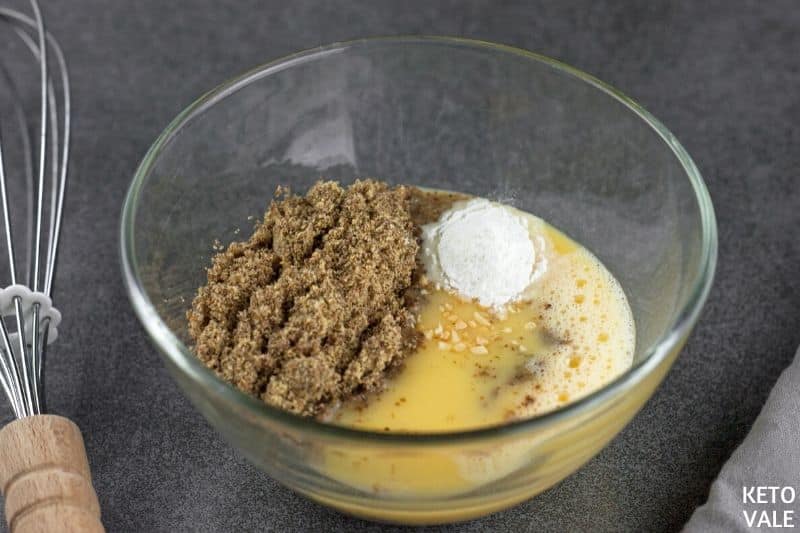 Microwave for one minute. That's all! Your muffins are ready. Just let them cool a bit and enjoy!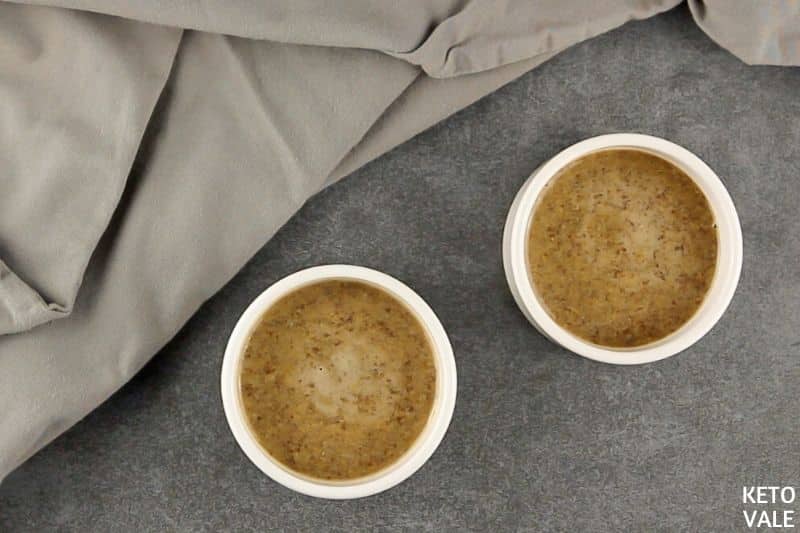 Remove and serve.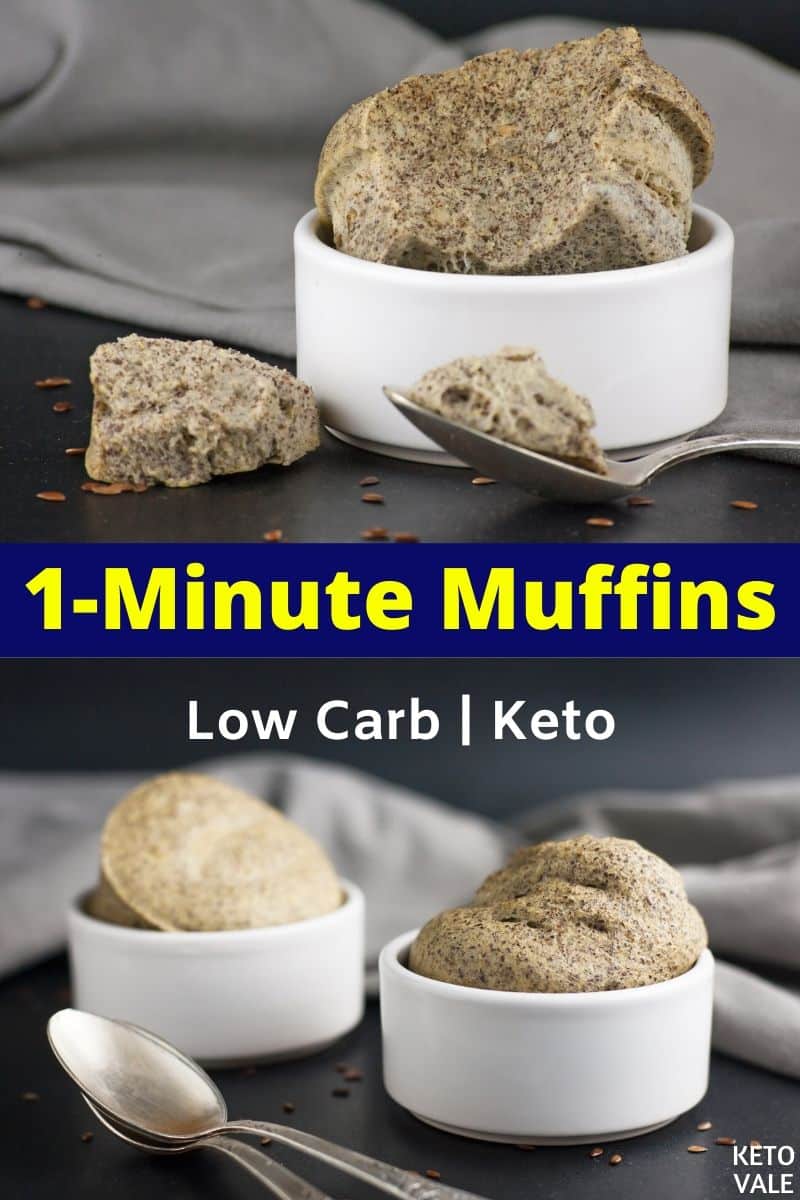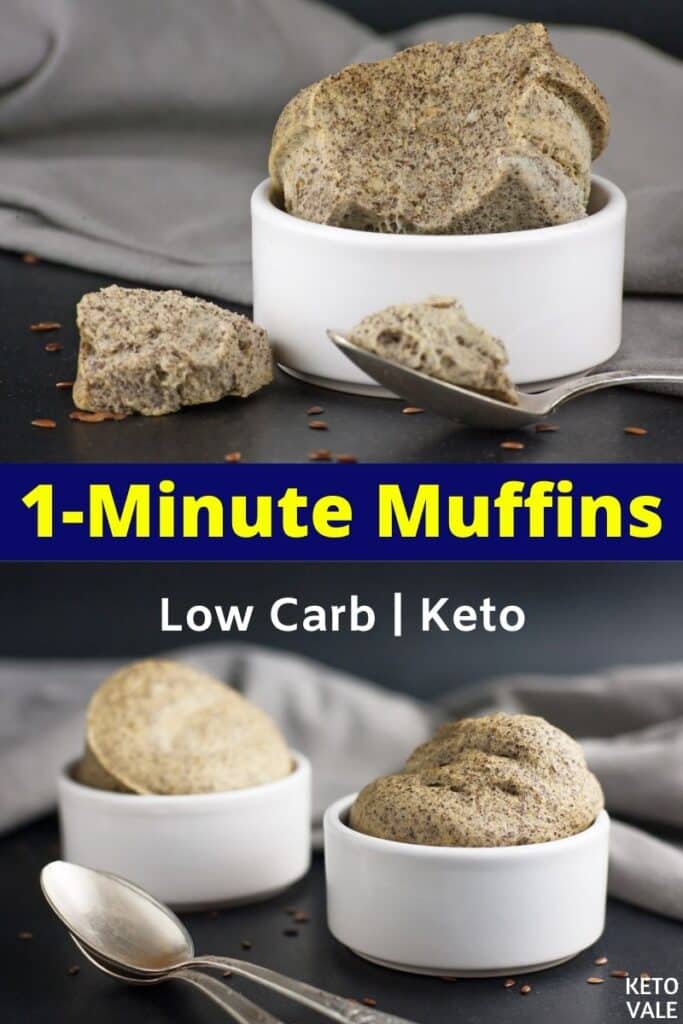 Similar keto microwave recipes:
1-Minute Microwave Keto Muffin in a Mug
A quick and easy low carb muffin recipe using flax seeds and eggs, can be served as a keto breakfast or snack.
Instructions
In a bowl combine all ingredients, stir well. Divide the mixture between 2 microwave-safe mugs or ramekins.

Microwave for 1 minute.

Allow to cool and enjoy!
Nutrition/Macros
Nutrition Facts
1-Minute Microwave Keto Muffin in a Mug
Amount Per Serving
Calories 173
Calories from Fat 117
% Daily Value*
Fat 13g20%
Cholesterol 164mg55%
Sodium 175mg7%
Potassium 223mg6%
Carbohydrates 7g2%
Protein 9g18%
Vitamin A 238IU5%
Calcium 134mg13%
Iron 2mg11%
* Percent Daily Values are based on a 2000 calorie diet.
Pin To Save This Recipe