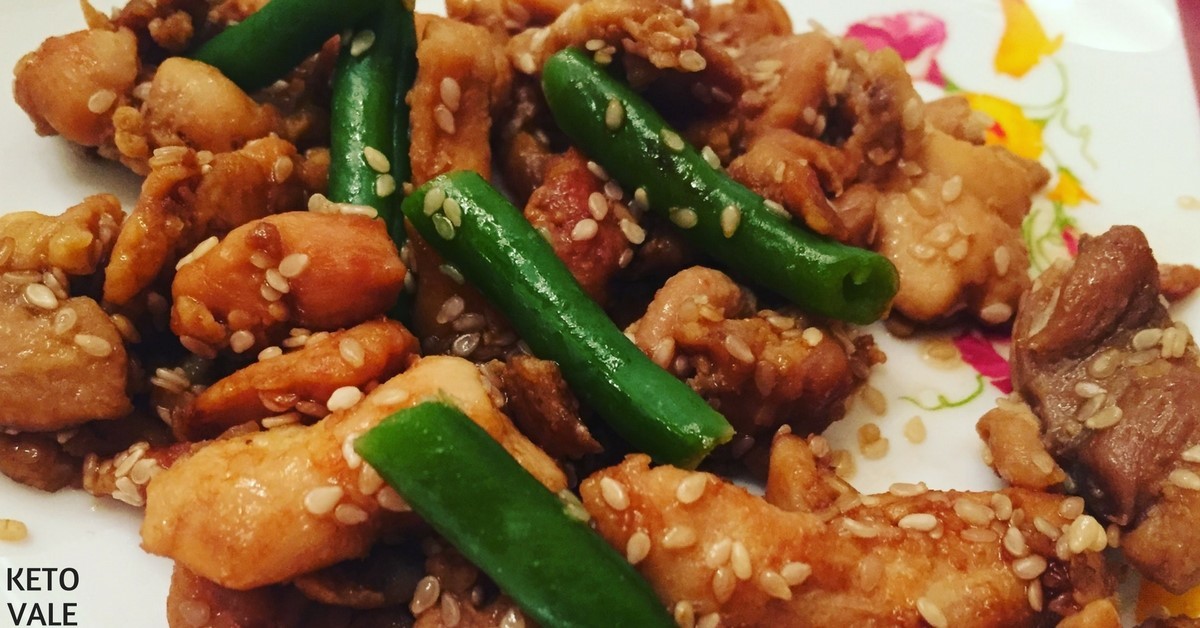 Keto Sesame Chicken
This sesame chicken is a very common dish that can find in Chinese restaurants. To make this recipe low carb and keto friendly, we adjust the ingredients a little bit.
You can use guar gum powder (or xanthan gum) to replace corn starch which is used to thicken the sauce. For soy sauce, you can replace it with coconut aminos.
To make it taste sweet, you can use keto-sweetener such as liquid Stevia. We use Sukrin Gold which is made of erythritol. It's an alternative to natural brown sugar. It has the texture, aroma, sweetness, and flavour of brown sugar without calories.
The secret of this recipe is in the coating, the sauce and how you fry the chicken.
For the meat to be crispy, you should use a large pan. If you have a small pan, you can divide the chicken into 2 parts and fry them twice, otherwise, if you put too much chicken in at the same time, the meat will release too much water and it will become steamed instead of fried.
You can serve this sesame chicken with steamed green beans. Green beans are okay in moderation for keto. If you don't want, try broccoli or cauliflower.
Save this recipe by pinning this picture to your Pinterest board for later use!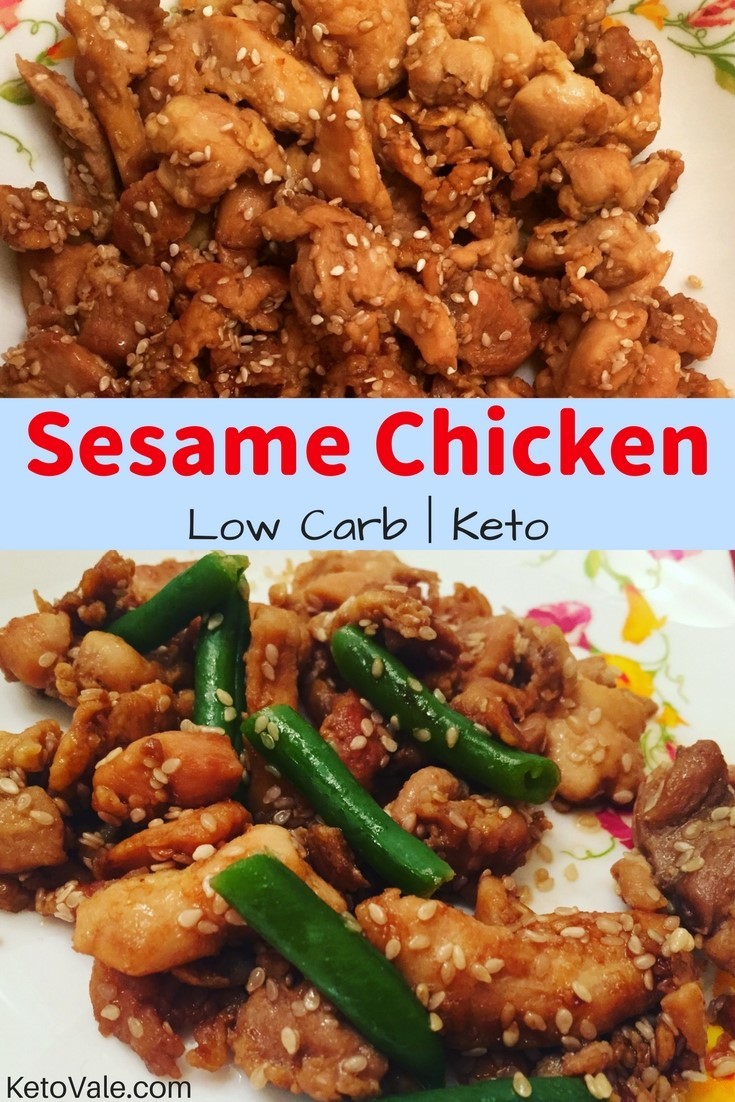 Related: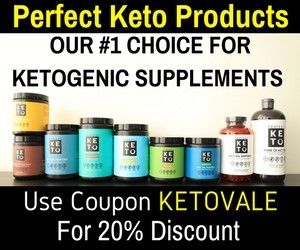 Receive Our Free 7-Day Keto Meal Plan + Weekly Recipes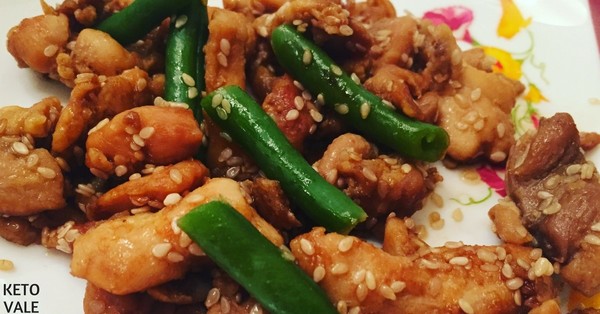 Finely chop the chicken thighs into bite sized pieces.

To prepare the coating, you need to combine egg and Guar Gum powder in a bowl and beat well until a homogeneous foam.

Add chicken pieces into the egg mixture and coat them well.

In a hot large pan, add olive oil in and gently place the chicken in. Fry the chicken until it's golden on both sides. Be gentle when flipping so the breading does not come off.

To make the sesame sauce good, mix all the ingredients of the sauce in a bowl. Stir well.

Once the chicken is cooked through, pour the sesame sauce into the pan and cook for another 5 minutes. When the sauce boils and becomes thickened, we remove everything in the plate. Sprinkle some sesame seeds.

Serve with green beans or broccoli. Bon Appetit!
Macros (per serving): Calories: 470– Fat: 36.5g – Net carbs: 2g (total carbs: 3.8g, fiber: 1.8g) – Protein: 31g