Chinese restaurants in the United States have become very Westernized, often laden with sauces, coated in flour, and of course, include plenty of high-carb rice or noodles. Keto at Chinese restaurants can be a challenge–but it's not impossible.
The best low carb Chinese foods include egg foo young (Chinese omelet), egg drop soup, steamed seafood, or beef and broccoli.
You may, however, need to customize your order to ensure no sneaky ingredients make their way in. That's why, as far as possible, it's best to cook homemade keto Chinese food.
If you don't have time to cook, or you're out with friends at a Chinese restaurant, this guide will help you stay on track with your keto diet. Here's how to order low-carb at Chinese restaurants.
Is It OK To Eat Chinese Food On The Keto Diet?
Eating Chinese food on the ketogenic diet is a bit of a gamble. Any time you eat out, you run the risk of accidentally consuming something you shouldn't, or that doesn't agree with you.

Some American Chinese restaurants catch a lot of flack for their use of MSG and other harmful additives in their food (1).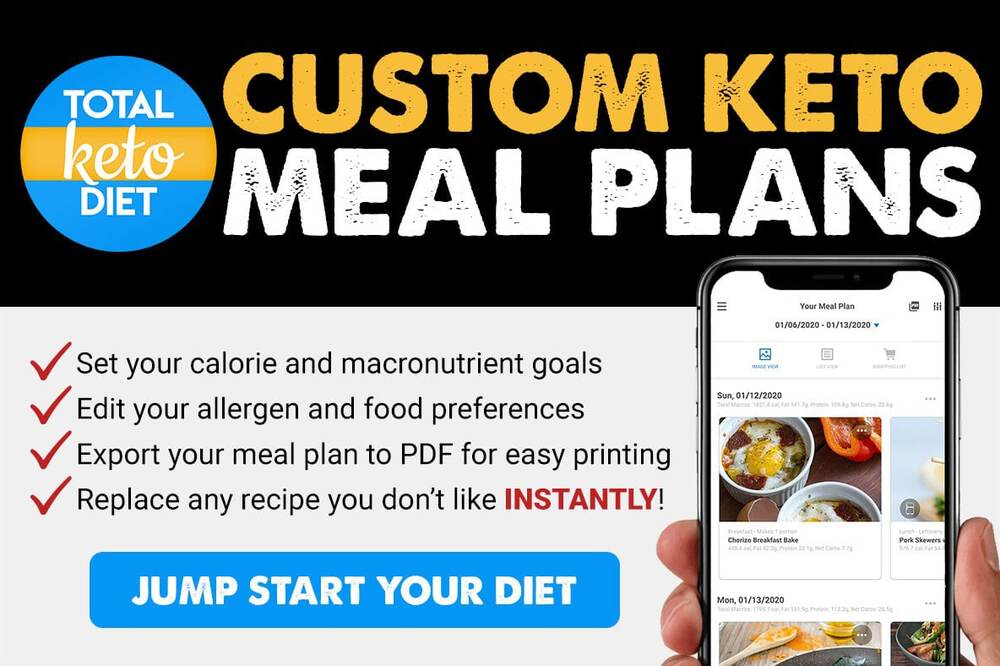 But they also tend to be loaded with sugary sauce, coated in flour, or served with rice and noodles. This makes ordering healthy, keto Chinese food very challenging.

The best thing you can do is prepare Chinese-inspired dishes at home. This allows you to control what goes in and on your food. Use ingredients that are common in Chinese cuisine and give you the flavor you want without the added calories.
Decorate pork or chicken with sesame seeds, vinegar, ginger, and garlic. Then serve it with your favorite low-carb vegetables. You can even use hot sauce or soy sauce (or coconut aminos for strict keto) to further enhance the flavors, but pay attention to quantity.

Here are some Chinese and Asian cuisine recipes to fulfill your cravings while sticking to your low-carb ways:
How To Order Low Carb at Chinese Restaurants
Unlike some larger restaurant chains, Chinese restaurants don't always provide a list of ingredients on their website. This makes it hard to tell what's in your food.

We recommend avoiding Chinese buffet style cuisine as these dishes are almost impossible to customize as they are already made.

Once you find a good Chinese restaurant that you want to try, use these tips to keep it low-carb.

#1. Order a stir-fry minus the rice and sauce

Your menu options might vary depending on where you eat, but most Chinese restaurants offer some type of stir fry that contains meat, vegetables, and rice, fried rice, or noodles.

Order one of these minus the sauce and rice or noodles, or ask for double vegetables such as bok choy or broccoli instead. Then you can flavor the food yourself using soy sauce, hot sauce, or vinegar. Make sure to ask if they can cook the meal without the cornstarch or whatever flour they use to thicken the dish.

Chicken and broccoli is another safe dish that almost all Chinese restaurants offer. Again, ask to hold the sauce and pass on the rice that comes with it.

#2. Ask for vegetable noodles or cauliflower rice

Some of the newer, more modern Chinese restaurants are more likely to accommodate healthy trends such as low-carb vegetable noodles and cauliflower rice. Ask your server if they can make your dish with zucchini or carrot noodles as opposed to the traditional soba or egg noodles.

#3. Familiarize yourself with Chinese food

You're more likely to make a healthy low-carb decision if you're familiar with the dishes that are commonly served at Chinese restaurants. Here is a breakdown of some of the more common Chinese dishes offered at restaurants and how to make them low-carb.

Note: a few of these dishes aren't customizable and you'll need to avoid ordering them entirely.

Sweet and sour chicken, pork or beef: sweet and sour dishes usually contain meat such as chicken, beef or pork, along with vegetables, and white rice. The meat and vegetables are coated with a sweet and sour sauce that contains sugar and will need to be avoided along with the rice.
Lo mein: lo mein is a noodle-based dish that contains meat, vegetables, and egg noodles. This dish is hard to customize and will need to be avoided on a low-carb diet unless you can order vegetable noodles instead of traditional ones.
Moo shi: moo shi is a dish that contains meat, vegetables and scrambled eggs rolled into a pancake instead of being served with rice. You can make this low-carb by holding the pancakes and any sauce that comes on it.
Chow mein: chow mein is similar to low mein. The only difference is the type of noodles that it contains. Chow mein contains fried noodles, meat, and vegetables. Again, this dish would be OK to order if you can get spiralized vegetable noodles.
Chop suey: chop suey is similar to a stir-fry. It contains meat, vegetables, sauce, and rice. This dish is OK to order if you can hold the sauce and rice.
Egg foo young: this is an egg-based omelet dish that contains vegetables and a gravy-like sauce. You can make this dish keto or low-carb by asking for soy sauce in place of gravy.
Sesame chicken: sesame chicken is a chicken-based dish that is coated in flour, deep-fried and served with sweet sauce. There is really no way to make this dish low-carb, but you can order steamed chicken and vegetables instead.
Orange chicken: just like with sesame chicken, orange chicken is coated in flour, fried, and served with sauce over rice. This dish is too hard to make low-carb, so we recommend going with something else instead.
Moo goo gai pan: moo goo gai pan is another stir-fry dish that contains chicken, vegetables, and sauce over rice. You can make this low-carb by asking for no rice or sauce.
Dumplings and wontons: most dumplings are made with a flour base, which you'll need to avoid. Wontons are one of the most popular dumpling dishes. Instead, ask for cabbage rolls that are wrapped with meat and low-carb vegetables. Use soy sauce in place of heavier gravies and sugary flavored sauce.
Peking roasted duck: peking roasted duck is a duck that has been marinated and roasted. It's safe to eat this on the low-carb or keto diet, but watch out for any sweet sauce such as plum sauce that is served with the duck. You'll also want to make sure you order it with low-carb vegetables and not rice or noodles.
Kung pao chicken: this chicken-based dish is made with vegetables, peanuts, and hot spices. If you don't like spicy dishes, then you'll want to ask them to tone down the heat. Also be sure to hold any sauce that comes on the chicken and vegetables and ask to hold the rice.
Egg rolls and spring rolls: egg rolls are flour-based appetizers that usually contain minced pork, vegetables, or a combination of the two. You'll want to avoid eating these or eat the insides only out of them. Spring rolls are usually safe to eat because they are wrapped in cabbage.
Crispy Roast Pork: crispy roasted pork belly, served with rice or noodles (dry or soup) with some vegetables.
BBQ Pork (Cha Siew): roasted lean pork meat, served with rice or noodles
Soya Chicken: basically it's chicken that is cooked with soy sauce and other ingredients.
Hainanese Chicken (or Singapore Chicken Rice): boiled chicken served with steamed rice and different sauces for dipping.
It's a good idea to ask if any of the ingredients in the dish you order is breaded or deep-fried. Many of the meats, especially the chicken, are battered and deep fried. If so, ask to have it steamed or grilled instead.
#4. Order off the diet menu

Many Chinese restaurants are starting to offer a diet menu for those who want to watch what they're eating, so don't be afraid to ask for what you want. This is a good opportunity to order something customizable. You can usually get steamed chicken or shrimp with mixed vegetables. These dishes usually automatically hold the sauce, but you'll want to ask to be sure.

#5. Tell your server about your dietary restrictions
The ketogenic diet has become so popular that many restaurants could be aware of these dietary restrictions. It never hurts to tell your server that you're following a strict low-carb or ketogenic diet.
Some Chinese restaurants may even have a dedicated low-carb section designed for carb conscious eaters.

If your server is not familiar with the ketogenic diet, explain to them that you want to order something very low-carb that does not contain certain ingredients.
Your server might be able to help you make an appropriate selection. Afterall, no one should know their restaurant's menu better than a server!

If you have a gluten allergy, don't be afraid to tell the server. This will eliminate the opportunity for sneaky carbs in any dish you order. Lots of sauces contain gluten, too. So this will kill two birds with one stone by eliminating flour and sauce.
Our Favorite Low Carb Options at Chinese Restaurant:
For a keto diet, the lowest carb choices are crispy roasted pork belly, peking roast duck, and Hainanese chicken. Just order the meat only without the rice or noodles, and ask for steamed vegetables instead.
Here are some of our favorite low-carb Chinese dishes and how to order them:

Steamed chicken, seafood or pork with mixed vegetables (no sauce)
Hunan or Szechuan Beef (no rice or noodles; ask for extra veggies)
Moo shu pork (ask for the dish to be rolled in cabbage leaves instead of pancakes and hold the rice or noodles)
Pork chop suey (hold the rice and sauce)
Moo Goo Gai Pan (hold the sauce)
Roasted pork belly (hold the stir-fry sauce)
Pork egg foo young (no rice or sauce)
Chicken with garlic ginger sauce (hold the rice and ask for sauce on the side)
Kung Pao chicken (no rice or sauce)
If you are in need of something small, then try a bowl of egg drop soup, which is made with beaten eggs and chicken broth. It also helps to eat with other people as this can cut your portion size in half! Beware that if you ask for delivery and you don't specify what sides you want, your food will likely come with rice and egg rolls as a default.
Many people wonder if hot and sour soup is keto friendly. Unfortunately, ordering this at a restaurant may rack up 20g of hidden carbs for only two cups. Rather make your own low-carb, guilt-free version at home!
Conclusion
Many Chinese restaurants have started offering a diet menu where you can get steamed chicken or fish and mixed vegetables. They usually leave the sauce off these dishes automatically, but it's a good idea to ask for no sauce in any dish you order.
Go for a meat and vegetable stir-fry and hold the rice and noodles. You can always flavor your food with vinegar, soy sauce, or hot sauce.
Lots of the chicken-based dishes are breaded and deep fried, so always order grilled or steamed meat.
Some of the more modern Chinese dishes may offer vegetable noodles or cauliflower rice, so be sure to ask about your options.
If you're just new to the keto diet, check this list of what to eat on keto and our free meal plans!
Enjoy this post? Share to save for later!