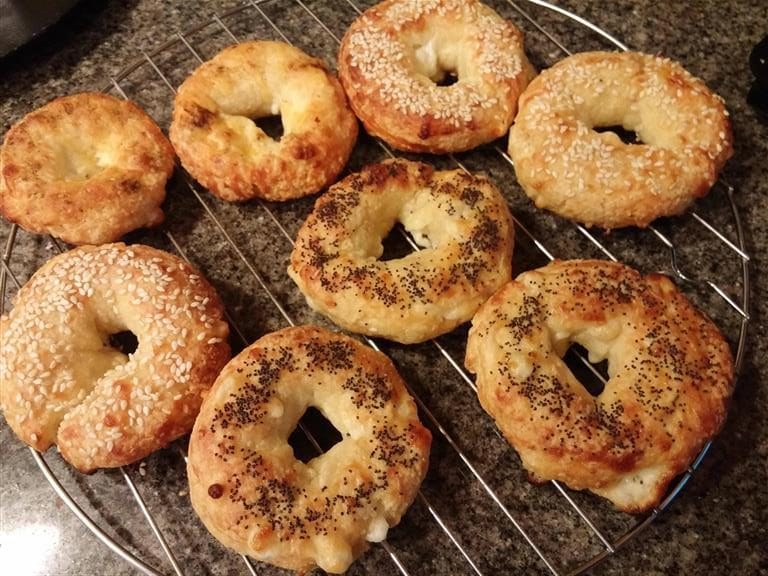 Low Carb Bagels with Almond Flour
Do you love eating bagels? Have you been missing them since you started the keto diet? Well, here's the great news: you can have bagels too. In fact, we have just found an amazing low carb bagel recipe that you can try today.
This recipe and photo is shared by SheNorth. We were amazed by how good these bagels turned out so we'd love to share it with our community. Enjoy and feel free to check our other Keto Bagel Recipe too!
Receive Our Free 7-Day Keto Meal Plans + Weekly Recipes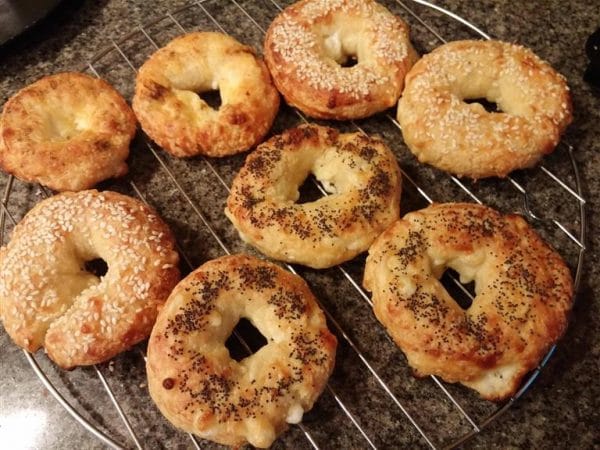 | | |
| --- | --- |
| | |
While preparing the dough, preheat the oven to 400°F.

Crack the eggs in a bowl and beat it well with the xanthan gum and almond flour.

Melt the cream cheese and mozzarella together in a pot set over low heat.

Pour the melted cheese in the almond flour mixture.

Knead the dough thoroughly. After a while, use a mixer to combine the ingredients since the xanthan powder, flour, and eggs can become difficult to mix.

Mold the dough to form log shapes then arrange them on the donut pan. Dust with your favorite toppings. Since I did not use a donut pan for this, here is what they look like after I shaped them and before I baked them in the oven. Use this as a reference for shaping the dough.

Brown them in the oven for 18 minutes.

Experiment with the toppings such as the one below (photo shared by gmwrnr, a reddit member):
This makes about  6 bagels.
Macros: 396 Calories/7g NET Carbs/54g Fat/17g Protein