Making keto-friendly meals should not be very costly. Today, we will be preparing a meal that is not only good for your diet, but also very affordable.

The chicken fathead bread uses only basic ingredients that you will surely find in the nearby grocery store. It will definitely not take much of your time in the kitchen.

Not only is bread almost always a staple when going on a diet, but it is also perfect for occasions and holidays.

The chicken fathead bread is simple to prepare yet appetizing enough to draw your guests (and yourself) into asking for more. The taste will certainly not disappoint. The best part is that it can be served cold or hot.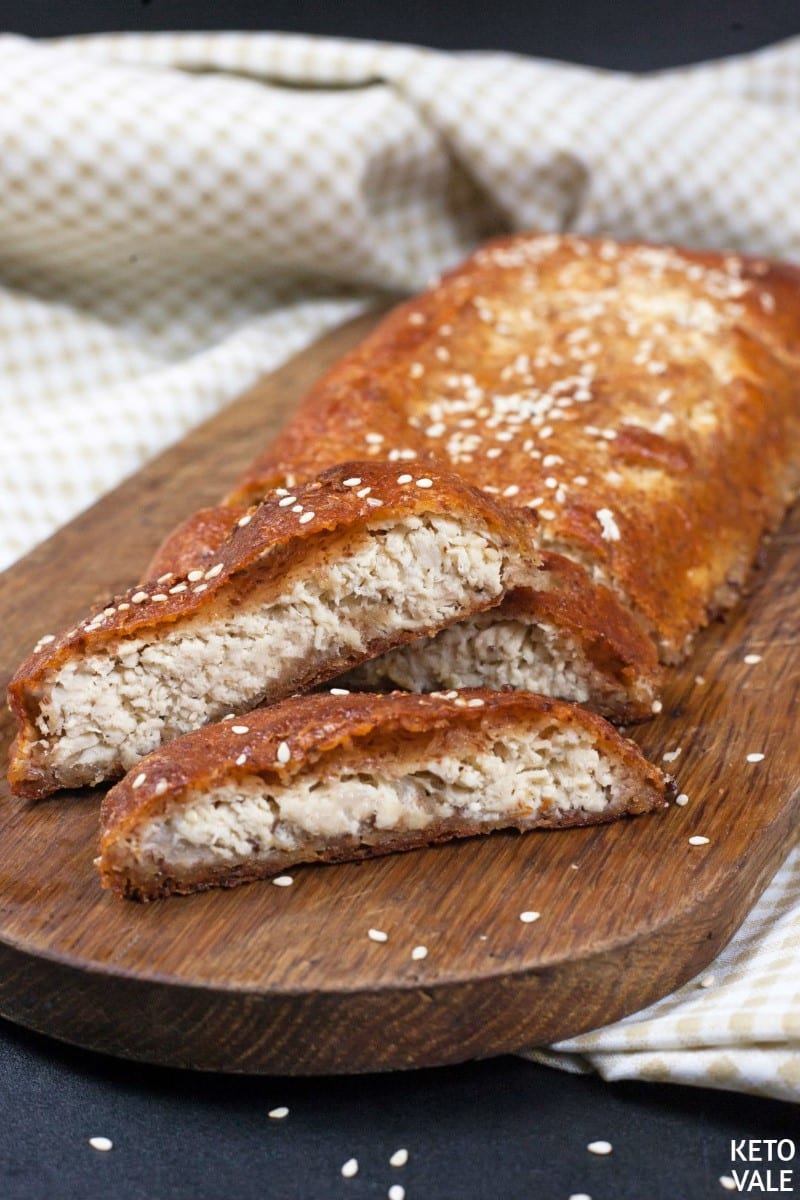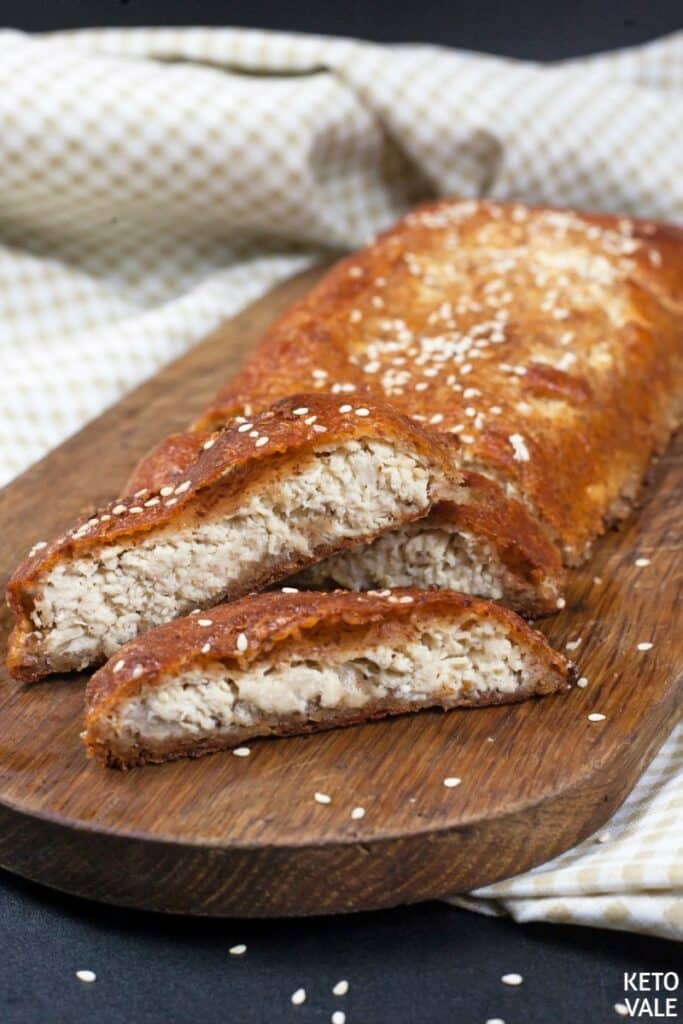 This meal contains the necessary requirements that are perfect for a keto diet.

One of which is the chicken fillet. We all know that chicken meat is one of the best sources of protein. It always makes you full enough to wait for the next proper meal, making you skip unwanted snacks in between meals.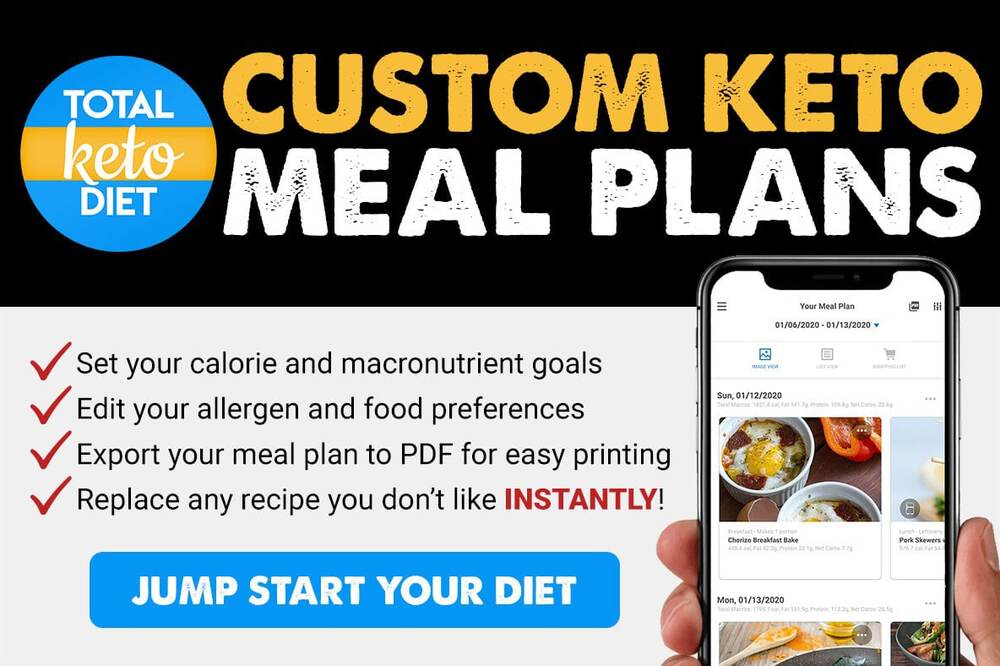 Cream cheese and mozzarella are also great sources of calcium and other healthy vitamins, making the dish more tasty and aromatic. And to complete the recipe, use the healthier almond flour instead of the regular flour available in the market.

If you also like to experiment with other meat cuts, feel free to use any meat of your choice. Baked veggies also make an excellent side dish for this meal, adding more healthy elements into your keto diet.

It is highly recommended that the bread is baked in the oven in a glass or metal baking dish. If you have no form of such sort, baking the bread in foil is also ok.
To learn more about the process of making this chicken bread, follow the quick recipe below.

---
Let's Ketofy It!

While preparing the dish, let the oven preheat at 425 F.

Pour the almond flour in a medium-sized bowl. Stir together with the cream cheese and mozzarella. Microwave the mix for 1 minute.
Afterwards, blend the melted ingredients with a spoon before microwaving again for a minute so they can mix fully. Let cool.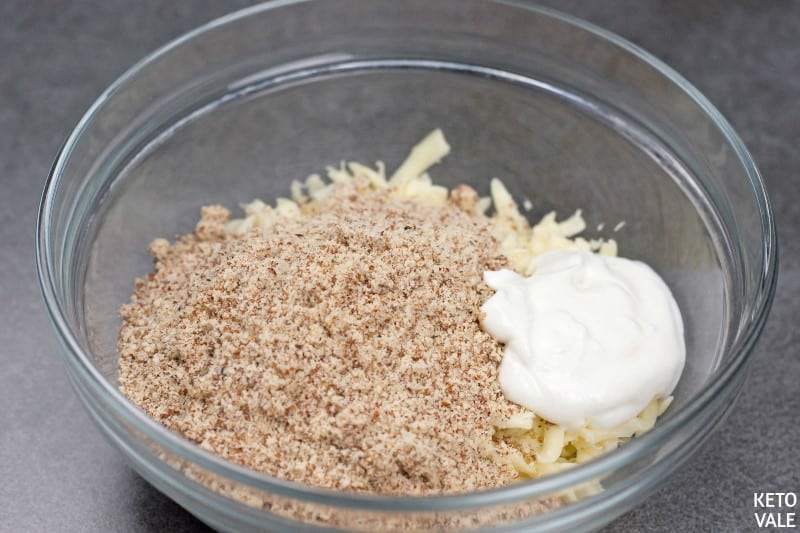 In the meantime, prepare the fillings:
Pan fry the onion for 2 minutes until soft. Add the shredded cooked meat (can be leftover cooked chicken breast or thigh), coriander, and heavy cream and mix for another 2 minutes to make the sauce thick enough to your liking.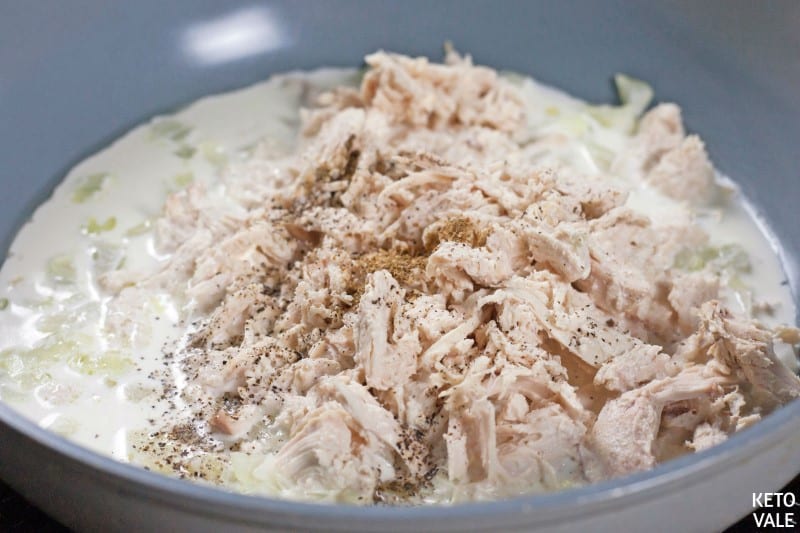 Take 2 parchment papers and roll the mixture of almond flour and cheese in between.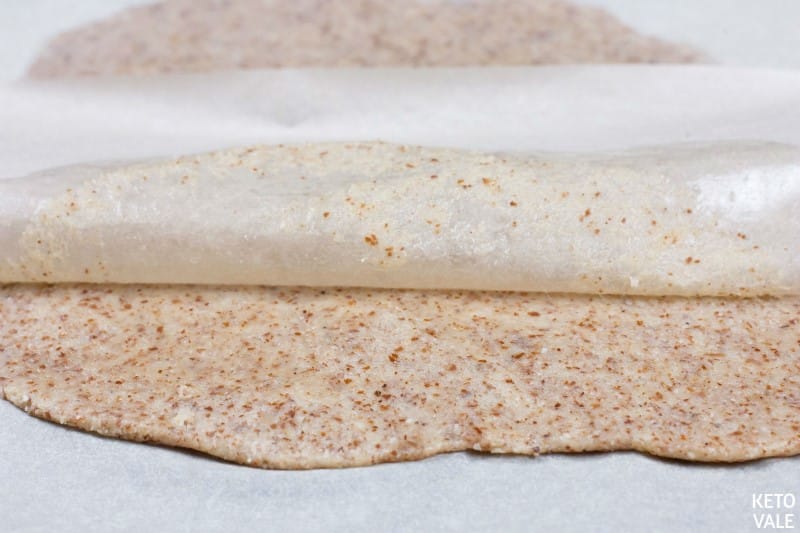 When it is flat enough, top the dough with the cooked chicken meat and spread evenly. Roll to seal the filling inside.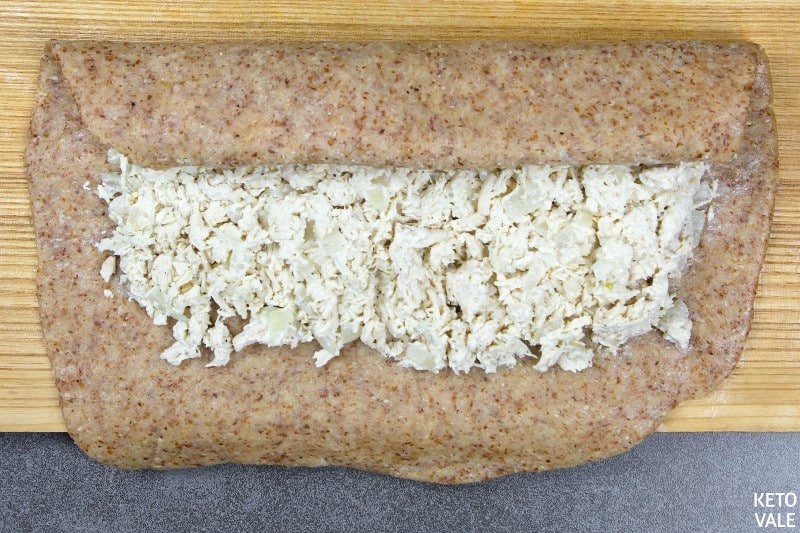 Place the bread in a baking dish. Brush the top of the bread with the egg before sprinkling some sesame seeds all over. Bake for 15 to 20 minutes or until the bread is golden enough.

Leave the bread to cool down for 2 to 5 minutes before slicing into pieces. Serve warm.

Save this recipe by pinning this picture to your Pinterest board for later use!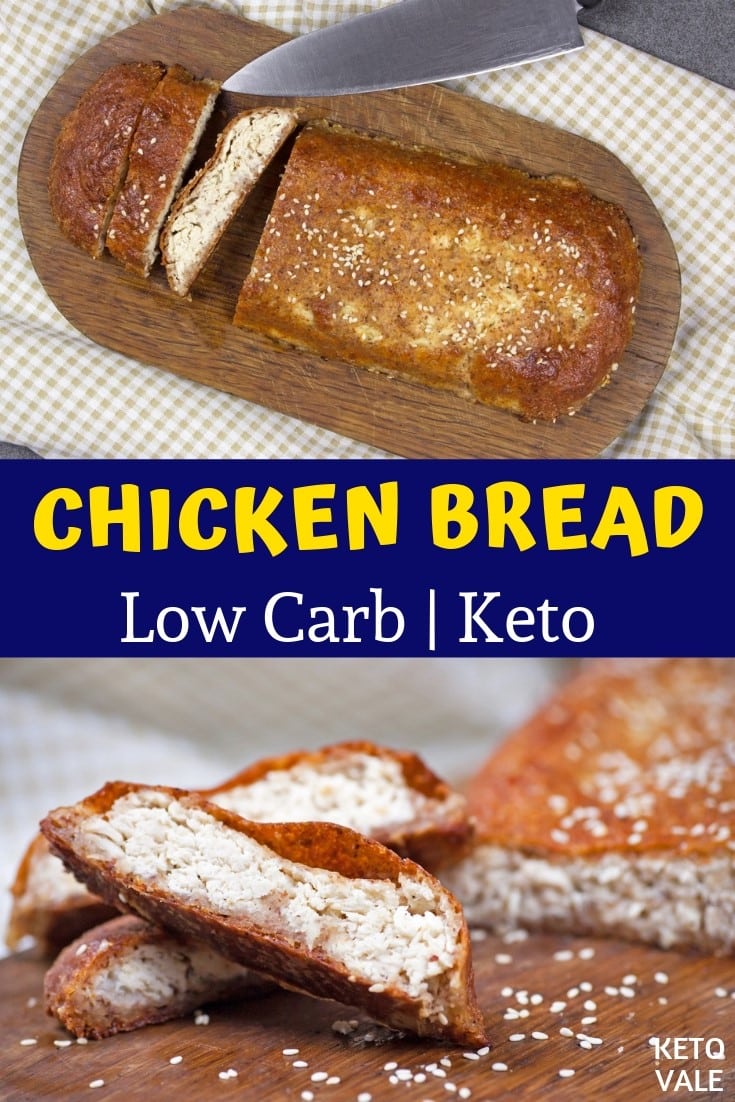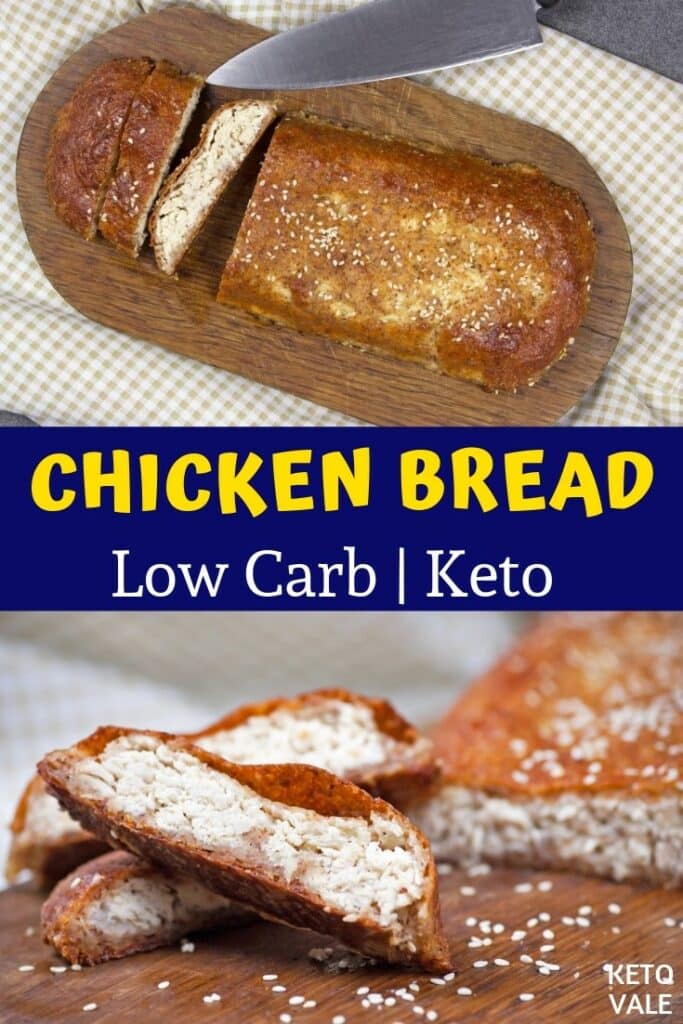 Keto Chicken Fathead Bread
Love bread? Try this low carb and keto-friendly chicken bread using almond flour and cheese to make the fathead dough!

Ingredients
For the dough:
1 1/2

cup

mozzarella

shredded

3/4

cup

almond flour

1

tbsp

cream cheese
Instructions
Preheat oven to 425 F.

Combine the almond flour, mozzarella, and cream cheese in a single bowl. Place in the microwave to melt for a minute, take out and mix with a spoon, and replace in the microwave for another minute.

Saute the chopped onion in hot olive oil for about 2 minutes. Toss in the ground coriander and heavy cream together with the chicken meat. Season with pepper and salt. Continue mixing for 2 minutes until the sauce thickens with no liquid left.

Take out the mixture of almond flour and cheese and spread it in between 2 parchment papers. Flatten with a rolling pin. Remove the upper paper and spread the cooked chicken meat in the dough. Be careful with rolling the dough to avoid spilling the filling.

Place the rolled dough in a heat-safe baking dish. Cover the dough with egg then top with plenty sesame seeds. Take to the oven to bake and leave for 15 to 20 minutes until the bread becomes golden.

Transfer to a serving plate and leave to cool for about 2 to 5 minutes. Cut into 8 slices and enjoy.
Notes
This bread can be cut into 8 slices.
Nutrition/Macros
Nutrition Facts
Keto Chicken Fathead Bread
Amount Per Serving
Calories 250
Calories from Fat 171
% Daily Value*
Fat 19g29%
Cholesterol 81mg27%
Sodium 170mg7%
Potassium 111mg3%
Carbohydrates 3g1%
Protein 16g32%
Vitamin A 415IU8%
Vitamin C 0.5mg1%
Calcium 151mg15%
Iron 0.9mg5%
* Percent Daily Values are based on a 2000 calorie diet.
Pin To Save This Recipe
Related: