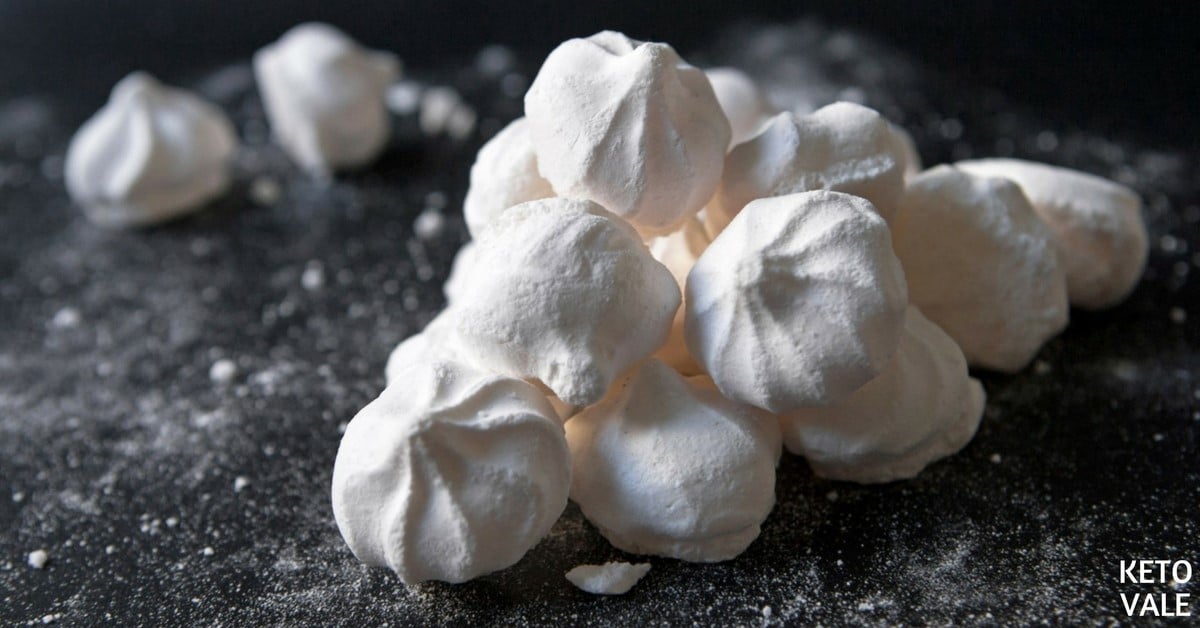 Keto Lemon Meringue Cookies
It's very easy to make crispy sweet meringue cookies without any sugar. Simply use your favorite keto-approved powdered sweetener instead of sugar.
This sugar-free meringue cookie is a 4-ingredient recipe, so it comes together quickly and easily.
There's no flour in these gluten-free cookies. All you need are egg whites, lemon juice, lemon zest and erythritol. The only thing that takes some time is the cooking and cooling of cookies.
Bake meringues at 200°F for one hour without opening the oven door, turn off the oven and leave cookies in for one more hour until dry and crisp. If you open the door during cooking, the meringues will deflate.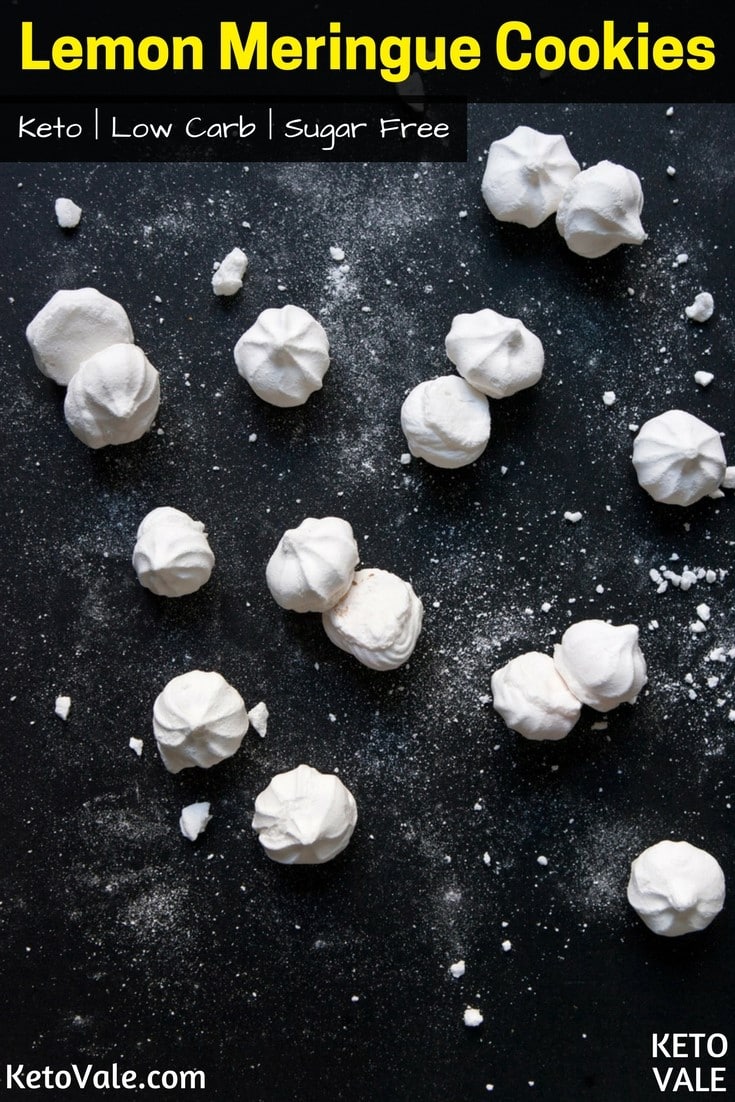 Feel free to experiment with flavors. You can try vanilla or mint extract instead of lemon zest. You can still use lemon juice as a stabilizer. The cookies will not taste lemony without zest.
Watch how we prepared this here:
Save this recipe by pinning this picture to your Pinterest board for later use!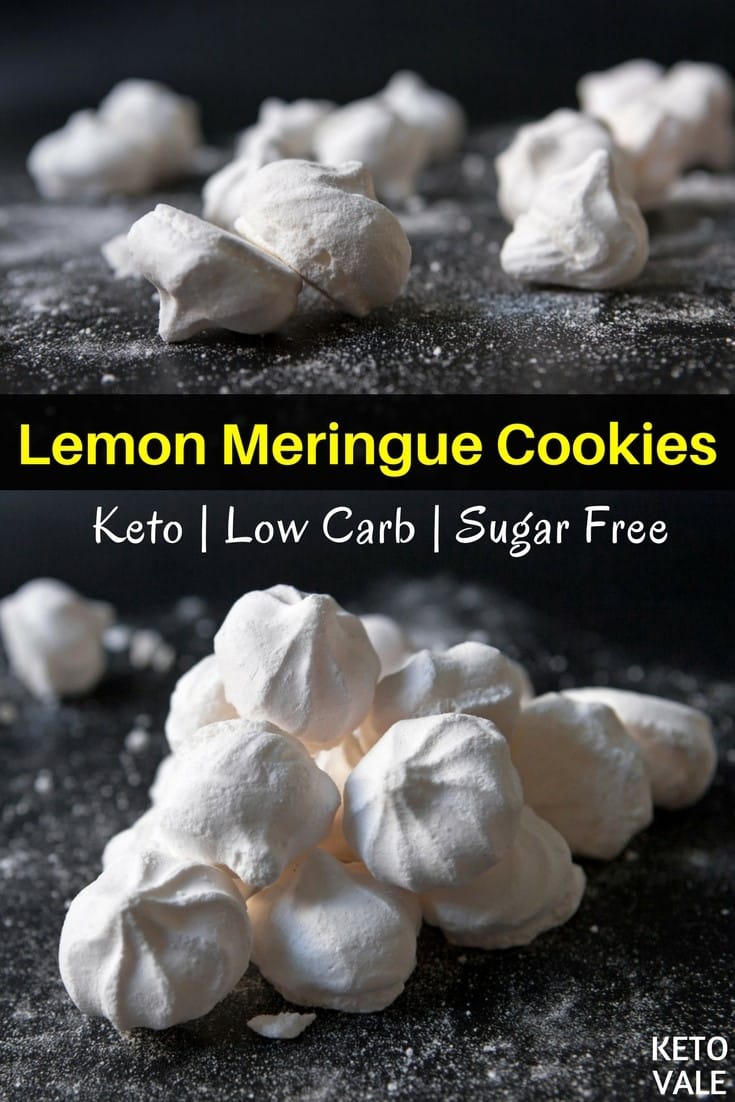 Related: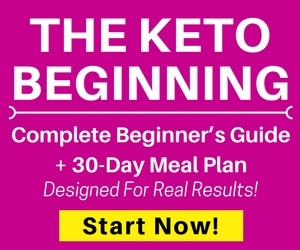 Receive Our Free 7-Day Keto Meal Plan + Weekly Recipes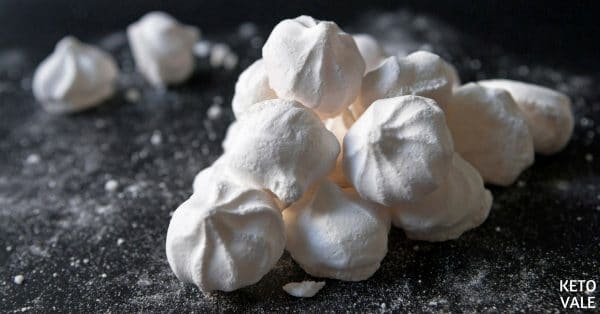 | | |
| --- | --- |
| | |
Place some parchment paper on a large baking sheet and preheat the oven to 200°F.

Whisk the egg whites in a large bowl until it becomes foamy and opaque.

Pour the lemon juice and set the hand mixer to high. Whip until some hard peaks form.

Continue to beat while adding erythritol gradually one tablespoon at a time.

Add the lemon zest slowly.

Stuff the mixture into a piping bag. Squeeze the bag to form cookies on the baking sheet lined with parchment.

Place in the oven and bake. After 1 hour, turn the oven off but leave it close to cool the cookies completely. Leave it for about 1-2 hours before taking the sheet out. Transfer to a serving dish and enjoy!
Macros (per serving): Calories: 2– Fat: 0g – Net carbs: 0g (total carbs: 0g, fiber: 0g) – Protein: 0.5g