Keto Raspberry Cheesecake
This Raspberry Cheesecake is an incredible dessert for anyone who is on a low-carb, high-fat diet. With this luxurious and elegant low carb cheesecake that is topped with raspberry, you won't believe that you're on a diet. Using simple ingredients, this cake can be made for any special occasion.
You can use a few drops of raspberry flavor extract to intensify the flavor. To make abstract design on the top, use a few drops of red food color and swirl it with a fork.
Feel free to save this recipe by pinning this picture to your Pinterest board for later use!
Related: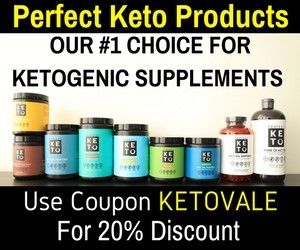 Receive Our Free 7-Day Keto Meal Plans + Weekly Recipes
Take your cream cheese out of fridge and let it sit outside for an hour or so.

In a bowl combine softened cream cheese, sour cream, sweetener and mix well to combine all ingredients.

Start adding eggs one at a time and mix well to make sure all incorporated.

Melt butter, let it cool a bit and add to cream cheese batter.

Add baking powder and xanthan gum. Mix well with handheld mixer.

Cover bottom of a form with parchment paper, transfer batter into the form.

Take a cup of raspberries and drop one berry at a time into the batter.

Put into a preheated 350F oven for an hour or so till it sets.

Take it out and let it cool after that put it in a fridge overnight or for 4 – 6 hours to let it fully set.
Macros (per serving): Calories: 266 – Fat: 25 g – Net carbs: 2.8 g (total carbs: 4.1 g, fiber: 1.3 g) – Protein: 7.5 g