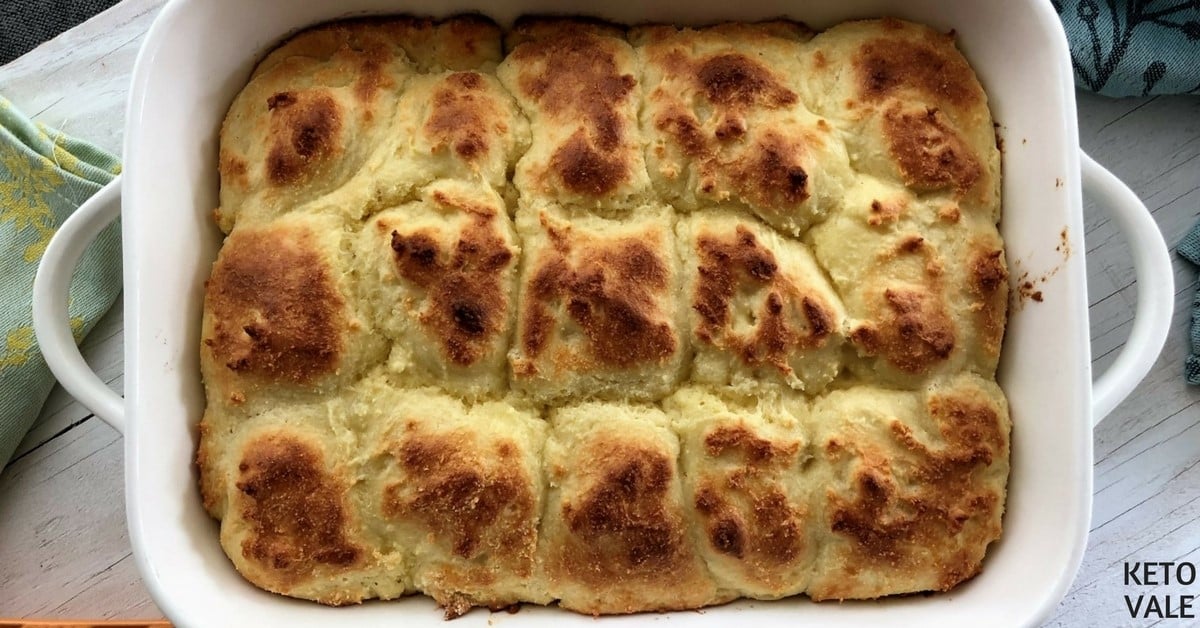 Tasty and Easy Keto Dinner Rolls
A perfect company for a soup or salad, to be used on a sandwich or just enjoyed with some butter or olive oil this is an easy and quick dinner roll for all keto followers.
Like any bread recipe, you need to adjust the amount of almond flour depending on the level of moisture of your location. Also, if the eggs are a bit on the large side I would recommend taking the eggs from 4 to 3 or even 2 to make sure the dough is firm enough.
It might look tricky to spoon the bread into the baking dish but trust me, the least amount of flour added to the recipe the more moisture the rolls will be, giving you a real fluffy end product.
If you really like a golden and crusty surface, you can bake it a little bit longer, but watch out and don't let it burn.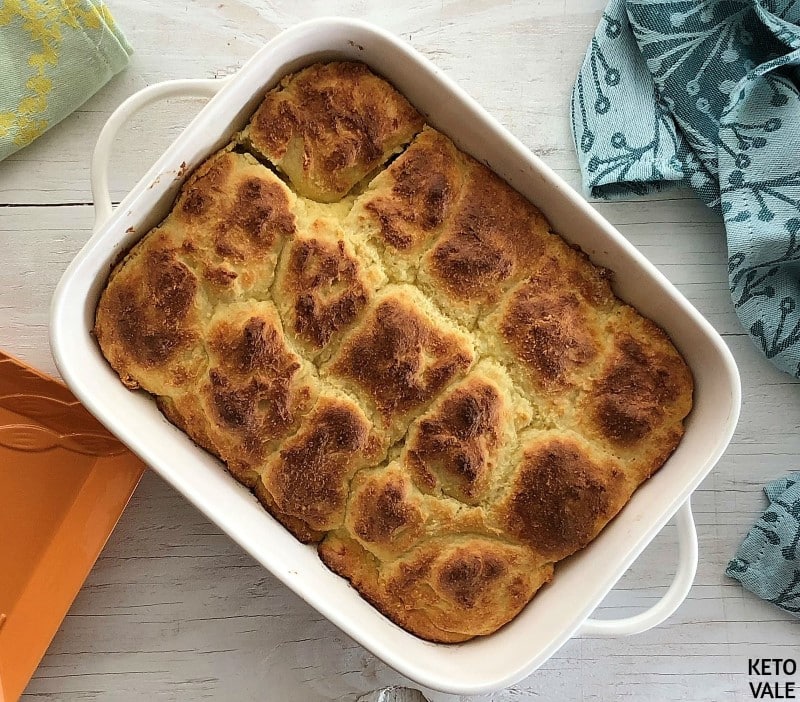 What a nice addition to your list of favorite keto recipes!
Watch how we prepare this here:
These gluten free rolls will be a perfect keto snack to keep you full during the day too.
Save this recipe by pinning this picture to your Pinterest board for later use!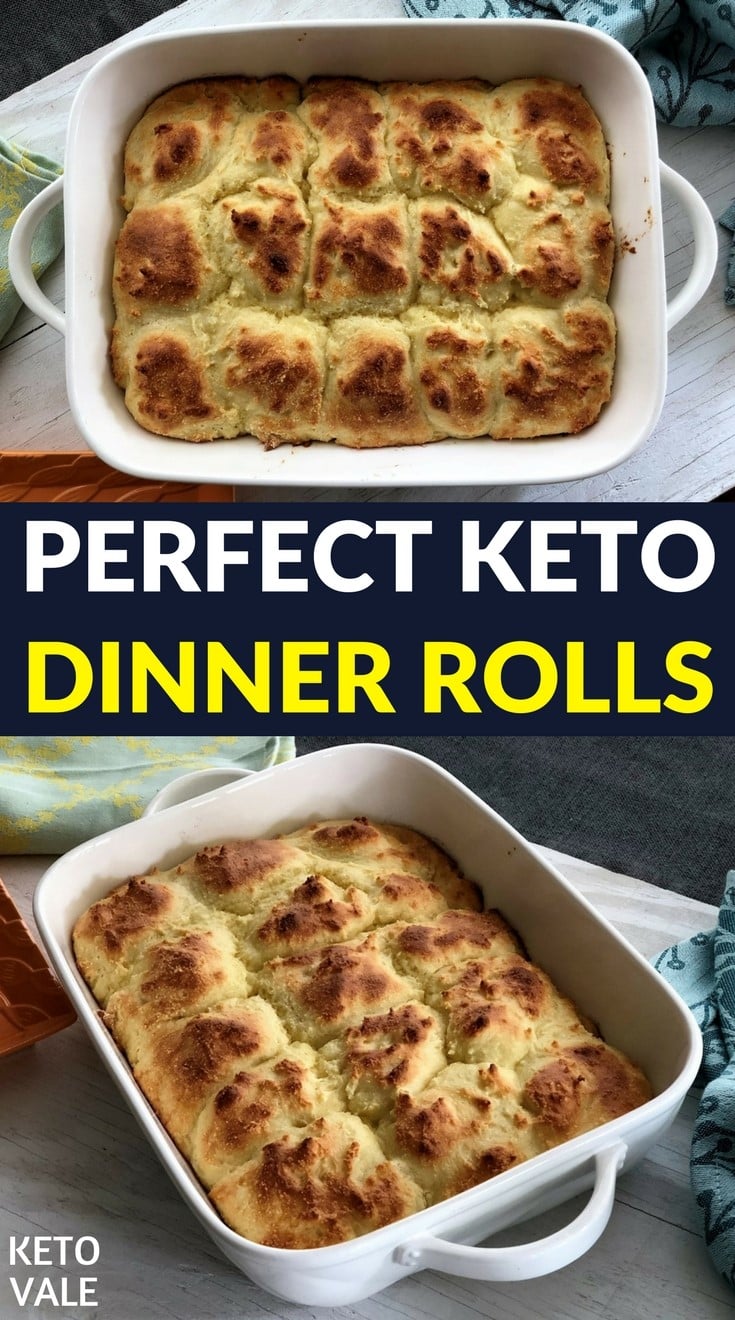 Related: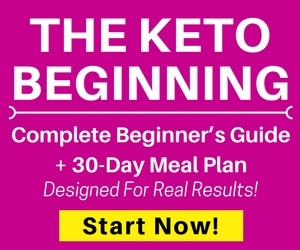 Receive Our Free 7-Day Keto Meal Plan + Weekly Recipes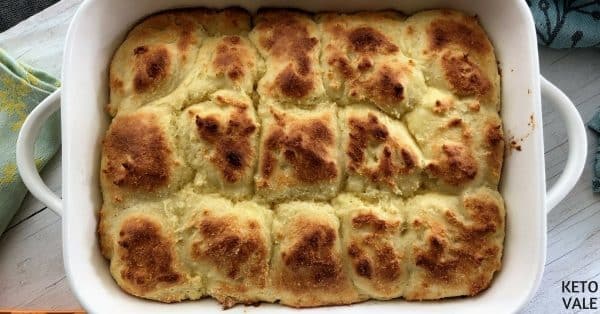 | | |
| --- | --- |
| | |
Preheat the oven to 350° F.

Add the cream cheese and mozzarella and microwave for 1 minute. Mix until all combined.

Allow to cool and add the baking powder, almond flour, and eggs. Mix until smooth and let stand 10-20 minutes.

Melt the butter and spread over a baking dish. Spoon roll size portions into a baking dish (approximately 15 balls)

Bake for 20-30 minutes until fluffy, golden brown, and cooked through.
This recipe makes 15 rolls. Here's the nutritional information per roll.

Macros (per serving): Calories: 224– Fat: 19.4g – Net carbs: 3g (total carbs: 4.4g, fiber: 1.4g) – Protein: 10.2g