Who doesn't love chicken wings? They are tasty, cheap and easy to prepare. There are many ways to cook chicken wings and today we want to show you our favorite way to make spicy baked chicken wings using a few simple herbs and spices.
Anything oven baked is considered to be quite low in calories and diet friendly. Instead of frying, try putting your chicken in the oven.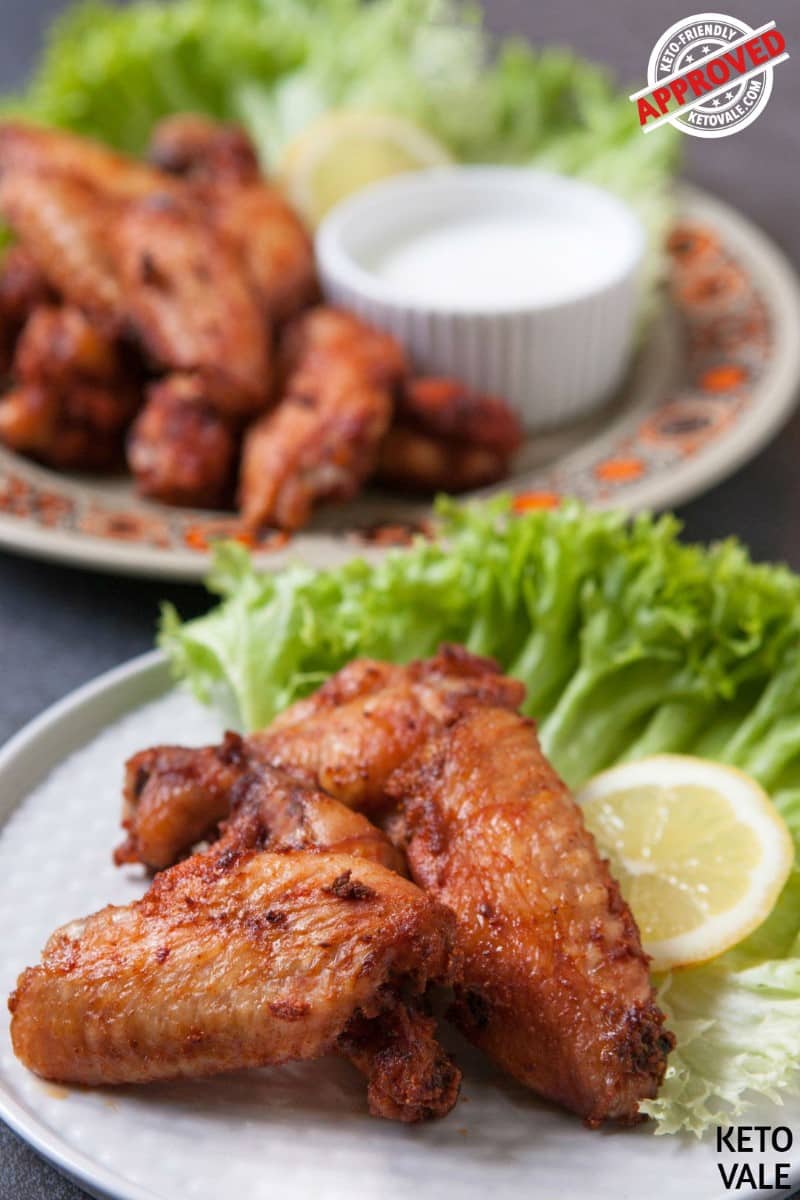 This kind of dish doesn't need a lot of preparations but if you have time, go the extra mile and marinade meat over the night in any kind homemade sauce, this will make it more juicer and you will reduce the amount of salt.
Cumin, pepper, and garlic are famous fat burners, they heat you up and make it feel like your blood runs faster.
Since the chicken itself is crunchy and oily, for a side dish you may want something savory like Mexican salad or just lime juice and sesame seeds sprinkled on garden salad.
[page_section color='#2c3e50′ textstyle='light' position='default'] [/page_section]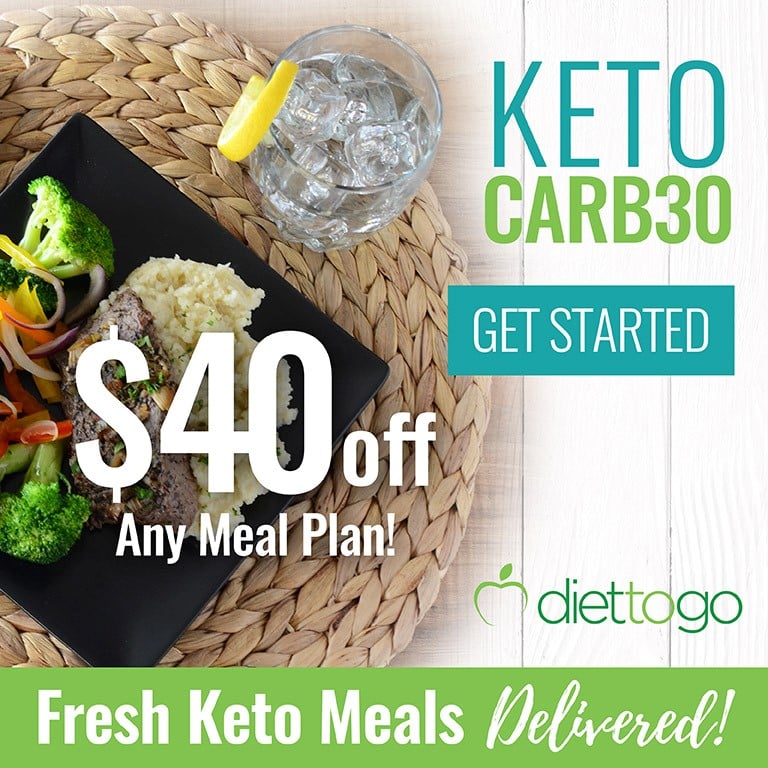 [thrive_headline_focus title="Let's Ketofy It!" orientation="center"]
Using a paper towel, dry the wings. Mix all of the seasonings in a bowl.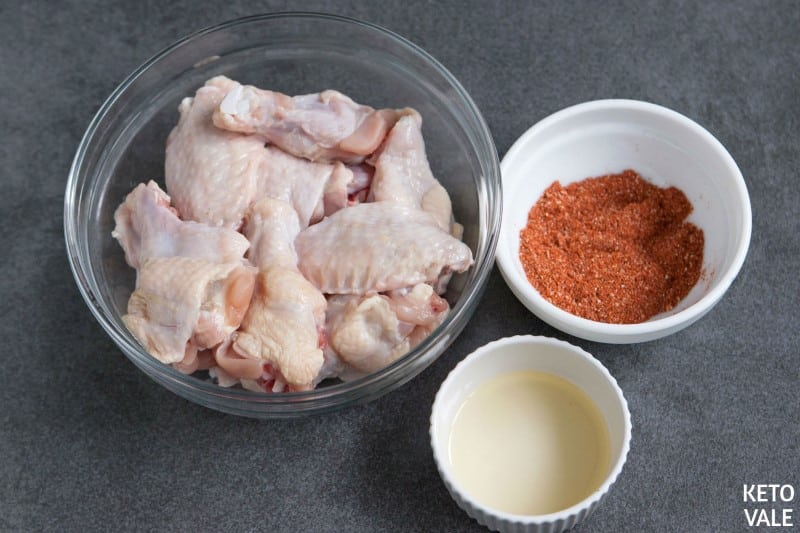 Once the wings are completely dry, move them to a large bowl. Rub a bit of olive oil on each piece to ensure the seasonings stick to the wings. Use half of the seasoning for one side and half for the other. Make sure to rub the seasoning in.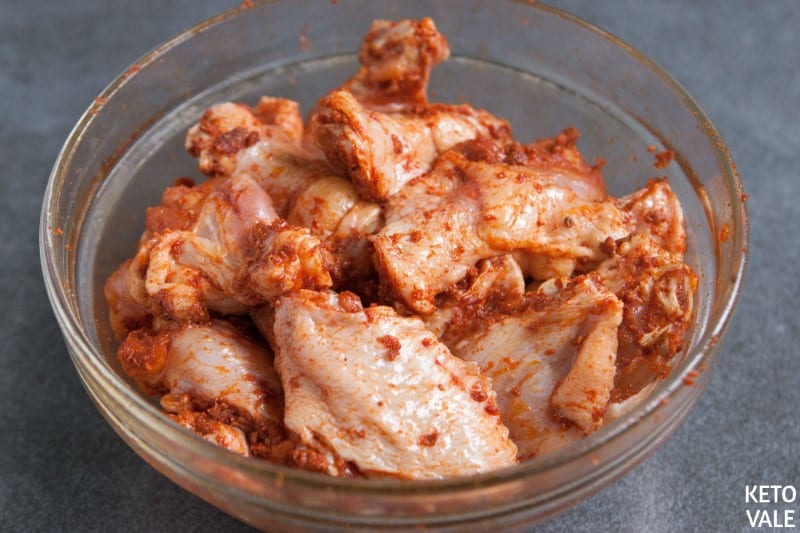 Place the wings on a rack above a baking dish. Bake for 20 minutes at 350 degrees. Turn the wings and bake for 10 more minutes. Then, turn the oven broiler on low and allow to broil for 10 minutes.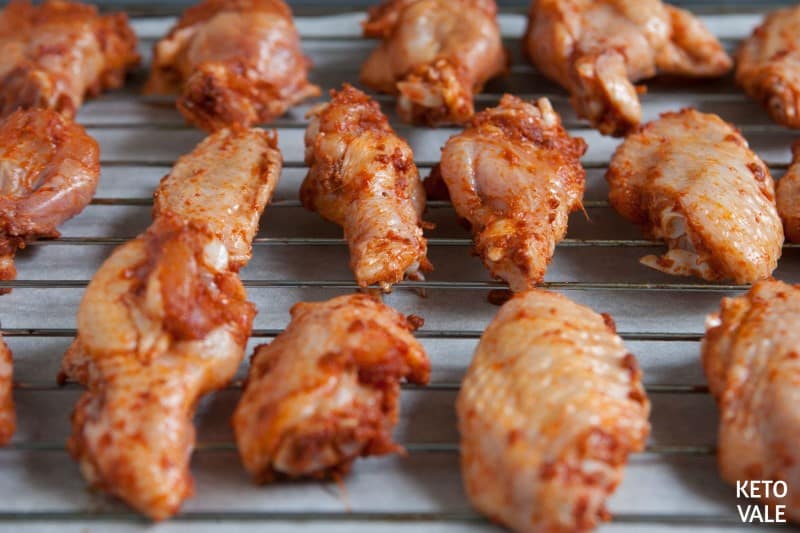 Serve the wings hot. These pair well with green salad or dressing.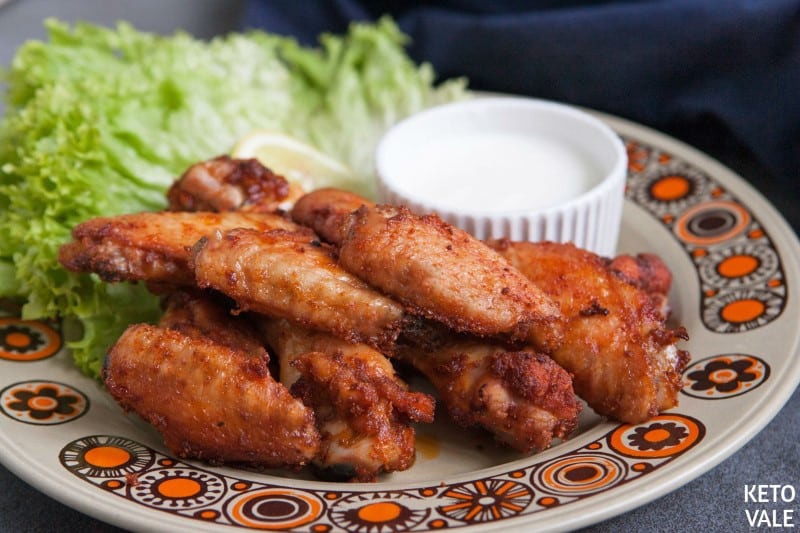 Watch how we prepare this here:
Save this recipe by pinning this picture to your Pinterest board for later use!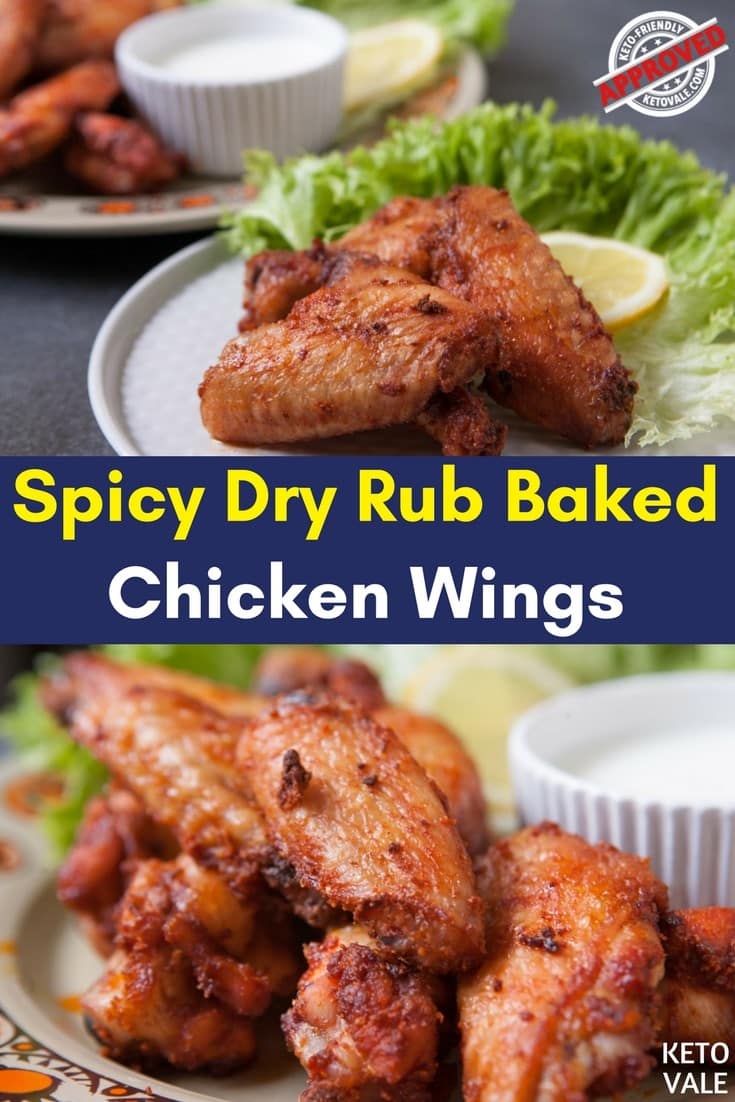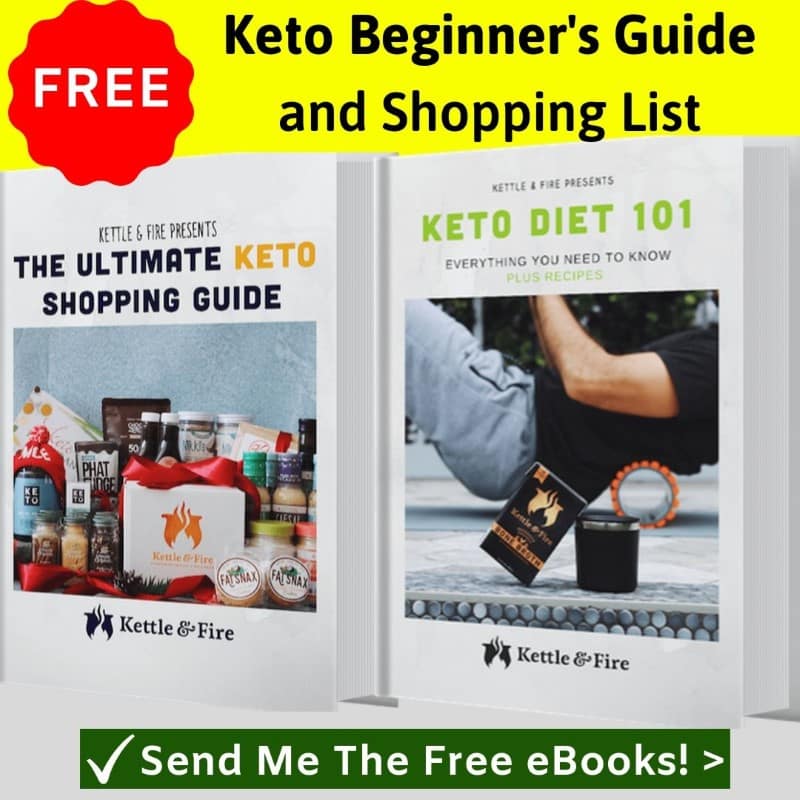 Related:
Spicy Dry Rub Baked Chicken Wings
As a chicken wings lover, you cannot miss this keto-friendly and low-carb spicy dry rub chicken recipe.
Instructions
Use some paper towels to dry the wings and remove unnecessary liquids. Mix all the seasonings in a bowl while drying the wings.

When the wings are dried completely, transfer to a large bowl. Rub some olive oil on each piece so the seasonings will stick. Use half of the mixed seasonings to cover one side of the wings. Rub it in. Flip the wings and season the other side with the remaining half of the spices. Make sure to rub it in and let the wings absorb the flavor.

Arrange the wing pieces on a rack and place it over a baking dish. Bake for 20 minutes in a 350°F oven. Afterwards, turn the wings over and bake for another 10 minutes. Put the oven broiler on the low setting and let it broil for 10 more minutes.

Prepare some green salad or dressing on a plate. Place the wings on the plate and serve. Enjoy while hot.
Notes
You can use chick drumsticks instead of the wings.
Nutrition/Macros
Nutrition Facts
Spicy Dry Rub Baked Chicken Wings
Amount Per Serving
Calories 164
Calories from Fat 108
% Daily Value*
Fat 12g18%
Cholesterol 47mg16%
Sodium 47mg2%
Potassium 131mg4%
Carbohydrates 1g0%
Protein 12g24%
Vitamin A 600IU12%
Vitamin C 0.7mg1%
Calcium 12mg1%
Iron 1mg6%
* Percent Daily Values are based on a 2000 calorie diet.