Cloud Bread Sandwich
These pieces of cloud bread are simply delicious with almost zero carb and high in protein. You can use it to make sandwich by adding smoked salmon, bacon, ham, avocado, lettuce, cheese, tomato or any filling of your choice.
Be sure to save this recipe by pinning this picture to your Pinterest board for later use!
Also check out these other low carb bread recipes: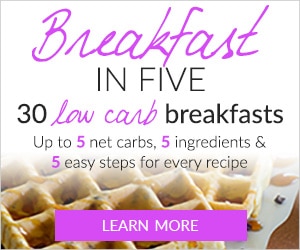 Receive Our Free 7-Day Keto Meal Plans + Weekly Recipes
| | |
| --- | --- |
| | |
Preheat oven to 350 degrees.

Separate the eggs. The egg white will go in a bowl and the yolk in another bowl.

Mix egg yolks with cream cheese (you can also use whole milk cottage cheese).

Add cream of tartar to the egg white bowl and whisk on high speed until it forms nice peaks and looks fluffy.

Fold the yolk mixture into the white mixture until they are mixed. Do not destroy the fluffiness by mixing too much.

Scoop the mixture into 10 even rounds on the baking sheets.

Bake for 15-20 minutes until they become nice and golden. You must watch them or they will get burned.

Once cooked, remove from oven and let it cool for 5 minutes.

While waiting for the bread to cool down, you can prepare the fillings of your choice (can be fried bacon, avocado, smoked salmon, etc...)

Once the filling the done, cut the bread in half and add the fillings in.
Macros (per serving of cloud bread): Calories: 43 kcal – Fat: 2.9 g – Net carbs: 0.3 g – Protein: 3.8 g
This recipe is inspired and adapted from another cloud bread recipe by Gillian Spence.