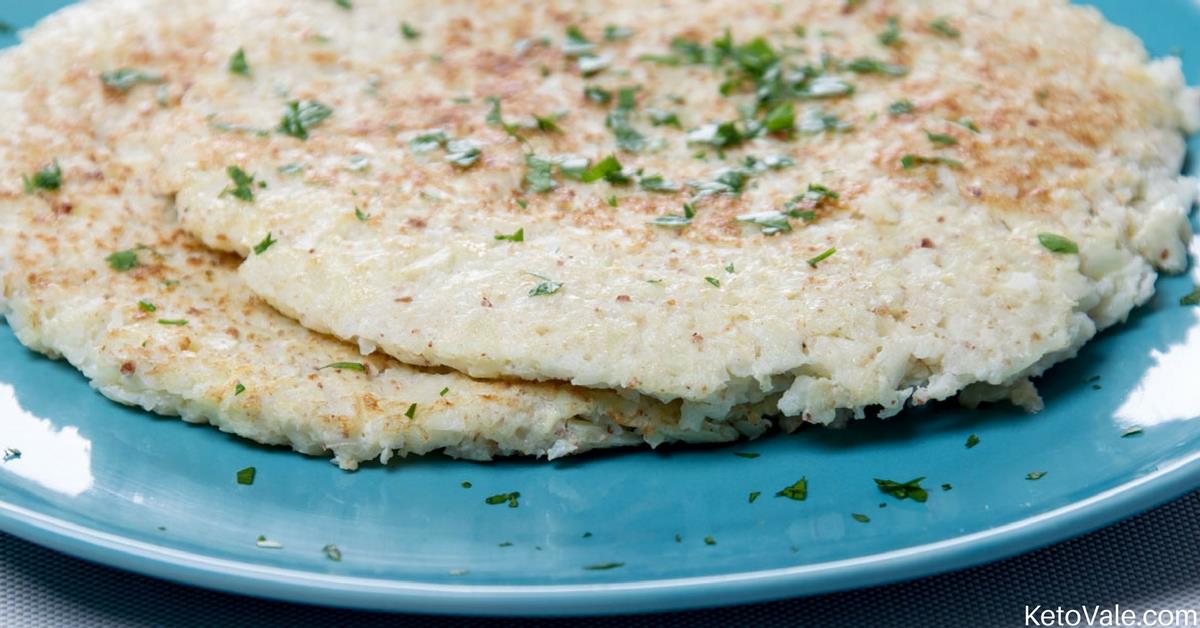 Cauliflower Hash Browns
If you are looking for a substitute for potato hash browns, cauliflower hash browns are a great option. This is a healthier version of regular hash browns and it's very similar to cauliflower tortillas.
To make these hash browns, we need 3 main ingredients: raw cauliflower, egg and almond flour. To season it, we use a little bit of onion powder, kosher salt, black pepper, garlic powder, and green onions. You can also add some cheddar cheese and butter in the mixture.
These hash browns can be served hot. You can also keep them in the refrigerator for a quick breakfast or dinner with your choice of meat.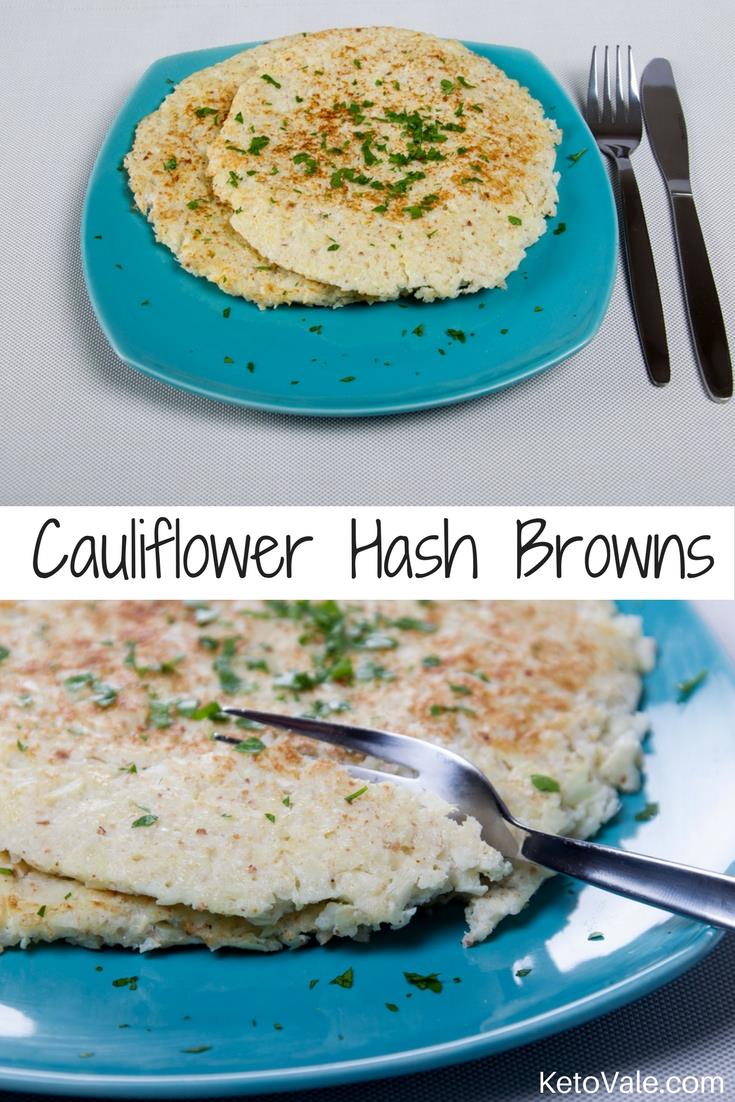 This recipe is so easy to prepare. Simply grate the cauliflower to make riced cauliflower then mix it will all other ingredients and fry it in a skillet. You can form rectangular shape or circular shape, it's up to you.
Feel free to save this recipe by pinning this picture to your Pinterest board for later use!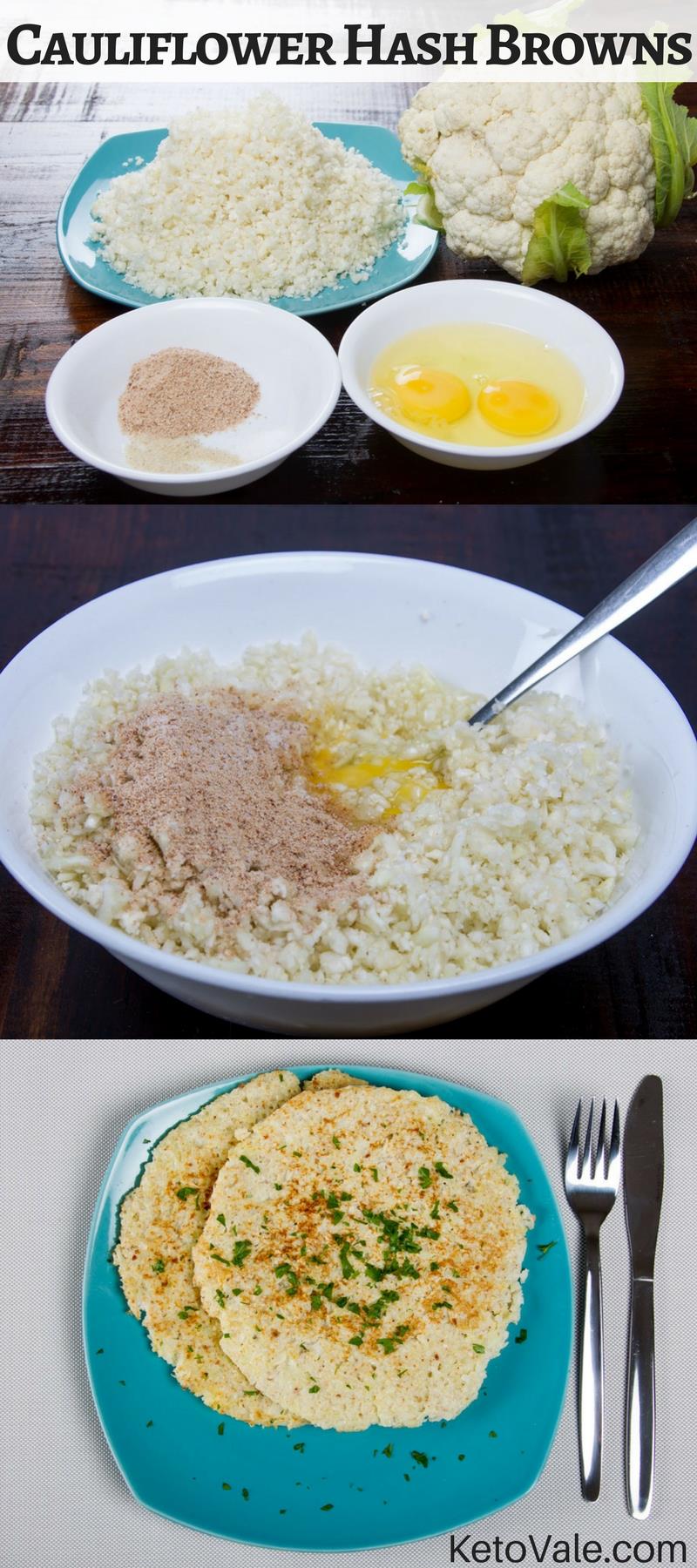 Related: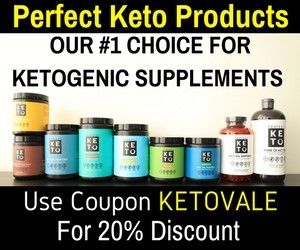 Receive Our Free 7-Day Keto Meal Plans + Weekly Recipes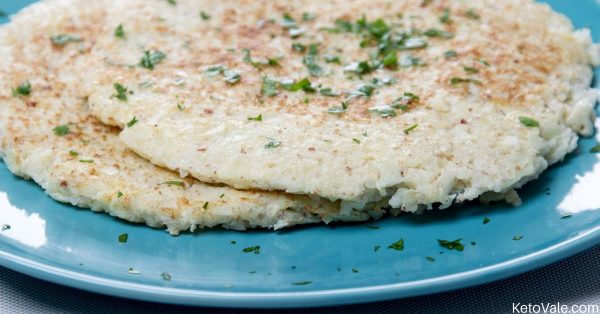 Wash and thoroughly dry cauliflower, then remove all leaves and cut into small pieces.

Put it into the food processor and press the button several times with care, it is important that there are pieces similar to the rice size.

Bring the cauliflower in a microwave and cook for a minute to soften it.

In a mixing bowl, pour all the ingredients in and mix carefully using a spoon until a homogeneous mixture is obtained.

Add coconut oil in a non-stick skillet. Heat over medium-high heat and add the mixture in.

Cook for about 4-5 minutes on each side and flip carefully using a turner flipper.

Transfer to a platter and serve hot or at room temperature.
We made 6 hash browns out of the ingredients. Obviously the number depends on the size and thickness that you prefer. Here's the nutritional information per hash brown.
Macros (per serving): Calories: 88 – Fat: 7.2 g – Net carbs: 1.9 g (total carbs: 3.3 g, dietary fiber: 1.4 g) – Protein: 3.5 g