Looking for a fun challenge? We dare you to make a low-carb Italian dish. Can't think of any recipes? Our Keto lasagna cabbage roll recipe proves you don't need carbs to eat an Italian delicacy.
How do we do it? In place of traditional gluten-laden lasagna noodles, we use cabbage rolls to hold our ingredients. Cabbage is an excellent low-carb and low-calorie vegetable. It has been shown to possess anti-tumor properties and is great for improving digestion (1).
Cabbage leaves also have a mild flavor that become soft and tender when you cook them and take on the flavor of anything you cook them with. This allows us to retain the authentic Italian flavor of lasagna without the carbs.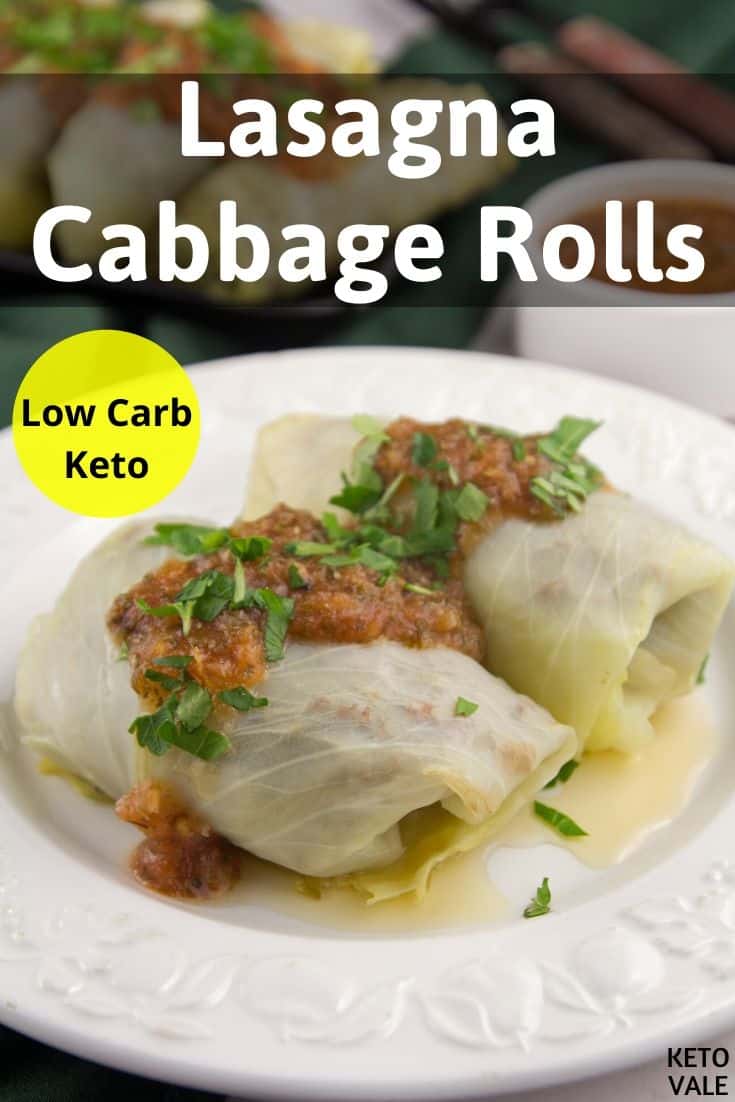 We recommend using high-quality, organic and grass-finished ground beef for this recipe. Not only does it taste better, but ground beef contains protein and important micronutrients, including several minerals, which are needed to carry out important enzyme functions.
Tomatoes contain all four major carotenoids: alpha- and beta-carotene, lutein, and lycopene. Carotenoids have antioxidant abilities in the body to reduce oxidative stress (2).
They are commonly used in many Italian dishes along with several key spices, such as cilantro, basil, and garlic, which all contain immune-boosting antioxidants to further protect against DNA damage.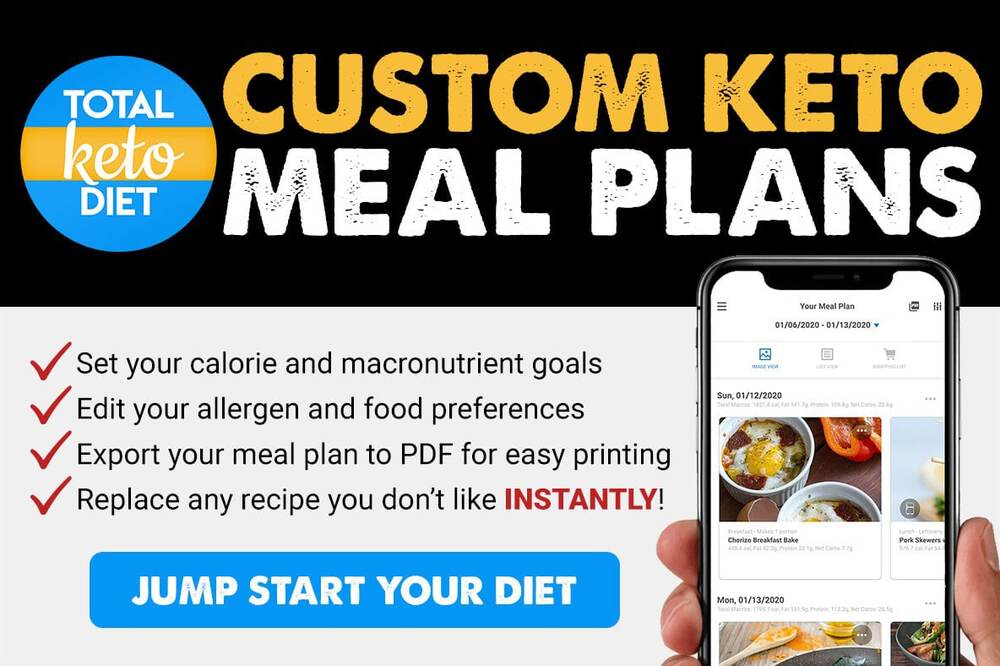 Onion has anti-mutagenic (protects from cancers) and anti-diabetic properties. They also contain prebiotic properties that feed the good bacteria in your gut. This can help fight disease, aid weight loss, and boost gut health (3, 4, 5, 6). 
Mushrooms are a great low-carb food that many people forget while on a keto diet. They are often used in place of meat on vegan diets because they contain a good amount of protein, fiber, and minerals.
Serve this recipe for dinner with a side salad or enjoy as is!
---
Let's Do It!
Start by bringing two cups of water to a boil in a crock pot. Lay the cabbage leaves in a glass bowl and pour the hot water over them. Let steep for 10 minutes.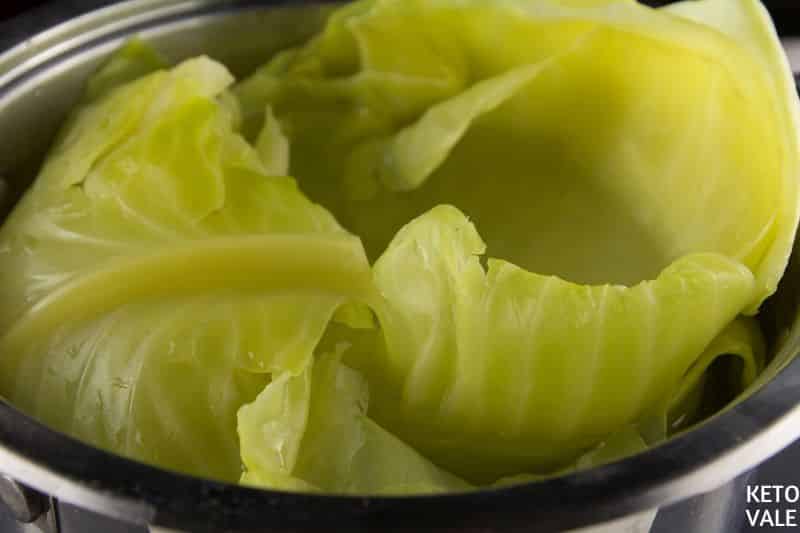 Meanwhile, saute the onion and garlic in olive oil in a stovetop pan. Add the ground beef, salt, and pepper. Cook until the beef browns and then set aside.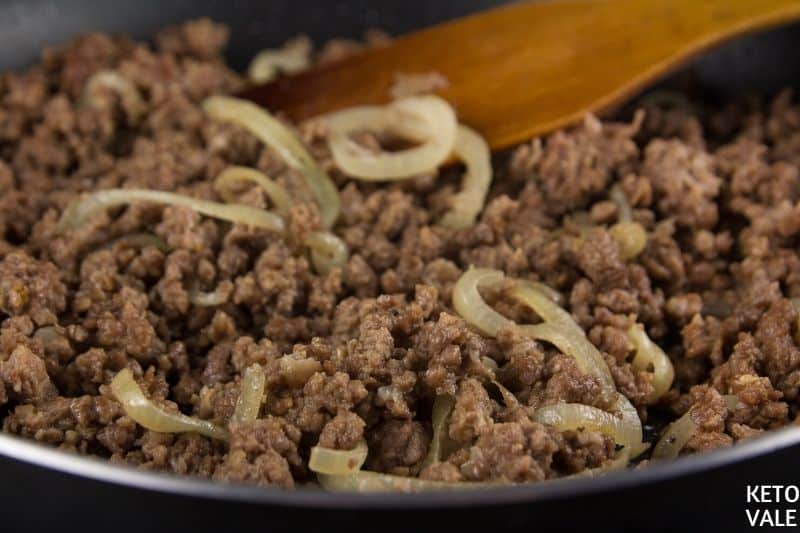 Boil the cilantro, tomatoes, and the remaining onion slices. Blend in a blender until smooth with salt and basil.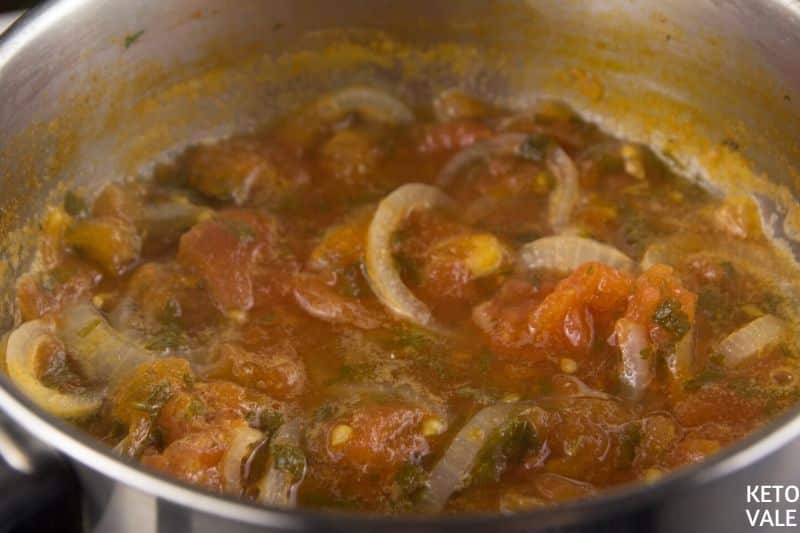 Assemble the lasagna rolls by laying a cabbage leaf on a plate and filling it with beef, mushrooms, and sauce.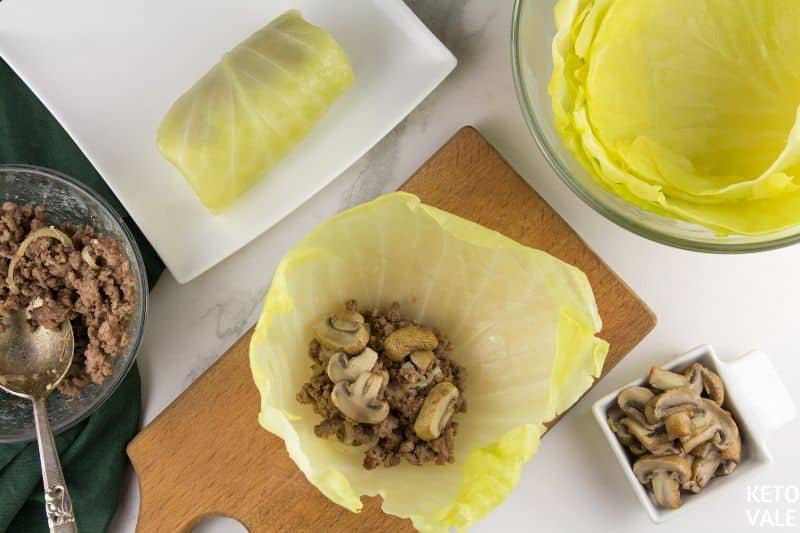 Roll tightly and bake for 10 minutes.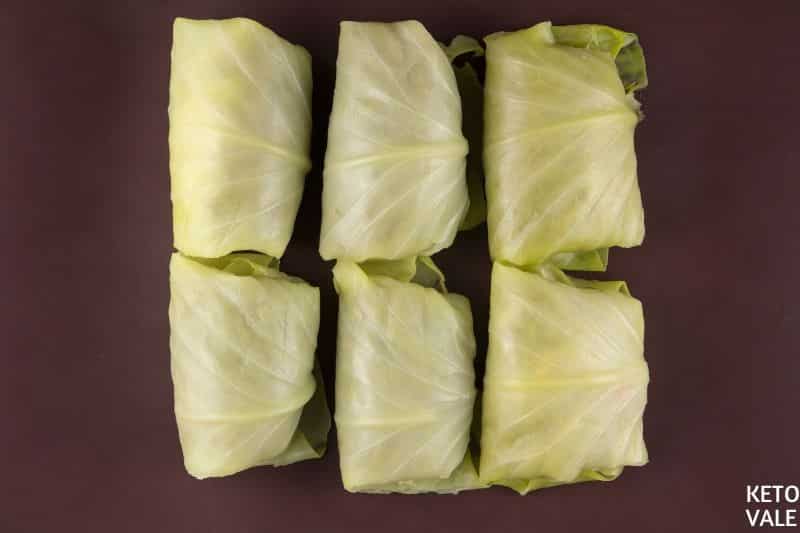 Serve hot. Sprinkle with cheese, cilantro and sauce.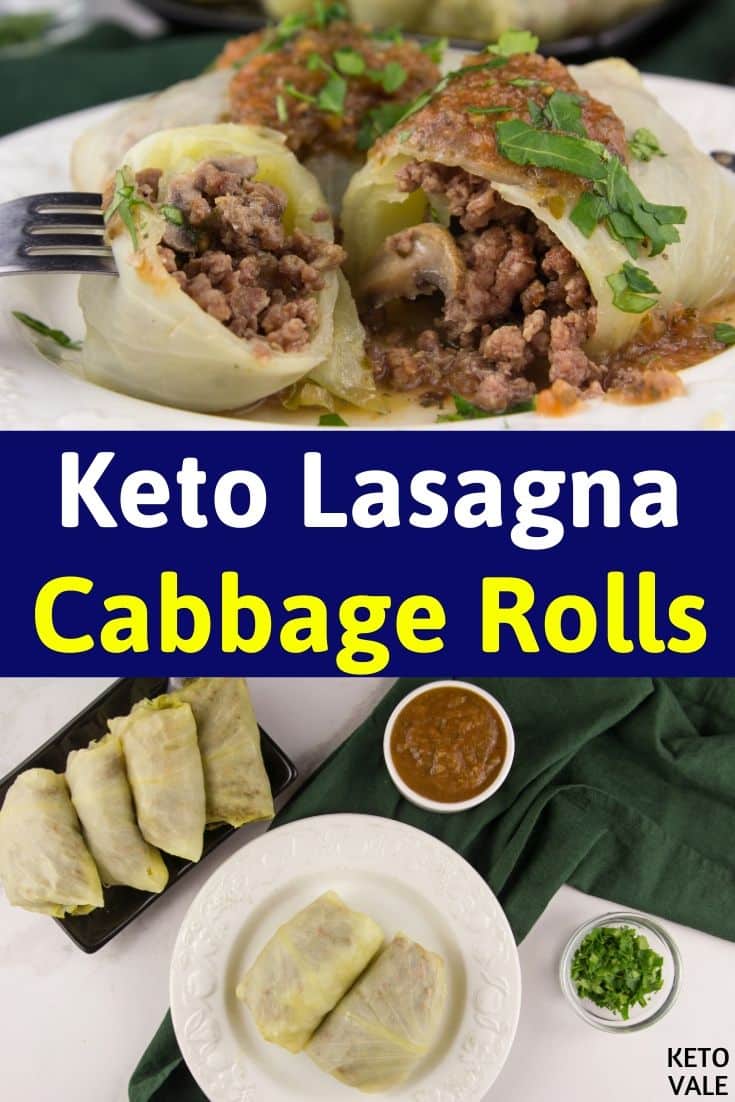 More low-carb cabbage recipes you can try:
Keto Lasagna Cabbage Rolls
A flavorful, low-carb and keto-friendly cabbage rolls recipe made with beef, mushroom and herbs fillings wrapped in cabbage leaves.
Ingredients
½

lb

ground beef

preferably sirloin ground beef

4

tomatoes

small, chopped

½

tbsp

dried basil

¼

cup

cilantro

chopped

1

onion

slices

1

clove

garlic

minced

¼

cup

mushrooms

in slices

1

tbsp

olive oil

3

cups

water

6

cabbage leaves

1

tsp

salt

1/2

tsp

ground pepper
Instructions
Boil 2 cups of water in a cooking pot. Lay the cabbage in a heat-safe bowl and gently pour the boiling water on the cabbage. Set aside for 10 minutes.

Heat a tablespoon of oil in a frying pan. Sauté the minced garlic and half of the onion slices till they start to look soft. Add the ground beef into the pan. Flavor the mix with pepper and half a tablespoon of salt. Allow to cook for 15 minutes then reserve for later.

Pour a cup of water in another pot while cooking the beef. Throw in the chopped cilantro, tomatoes, and the remaining onion slices. Boil the ingredients up to 15 minutes. Then, transfer to a blender. Whisk together with the dried basil and another half tablespoon of salt. Blend to obtain a smooth, uniform mixture for the sauce.

Lay a cabbage leaf on a plate. Spread spoonfuls of meat on the leaf. Then add the mushrooms. Fold all the sides securely so the fillings will not spill. Do the same with the rest of the ingredients.

Preheat your oven to 350°F. Lay the cabbage bites on a baking sheet and bake for 10 minutes, enough to warm them up.

Spread some sauce on top of the bites and serve sprinkled with chopped cilantro.
Notes
You can also use grated mozzarella cheese to sprinkle on top when served. The color of the rolls depends on the type of cabbage you are using, some cabbage is white while others can be green.
Nutrition/Macros
Nutrition Facts
Keto Lasagna Cabbage Rolls
Amount Per Serving
Calories 271
Calories from Fat 180
% Daily Value*
Fat 20g31%
Cholesterol 54mg18%
Sodium 856mg36%
Potassium 465mg13%
Carbohydrates 8g3%
Protein 15g30%
Vitamin A 759IU15%
Vitamin C 21mg25%
Calcium 61mg6%
Iron 2mg11%
* Percent Daily Values are based on a 2000 calorie diet.
Pin To Save This Recipe