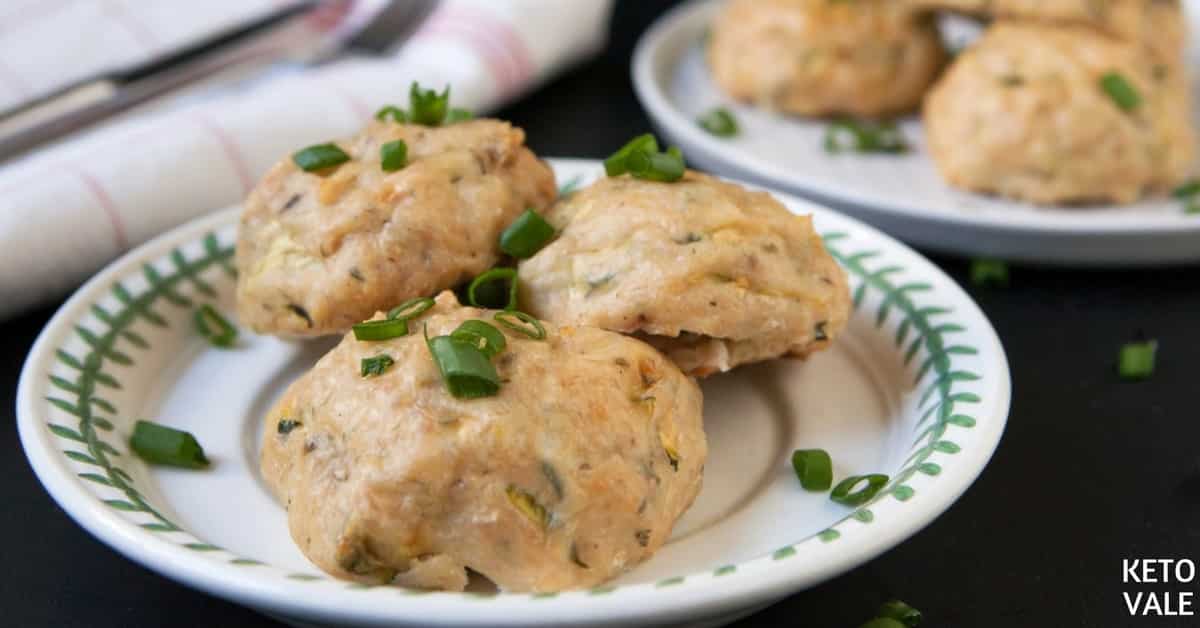 Tasty and Easy Chicken Zucchini Meatballs
Chicken zucchini meatballs are the most common food for children, made by mothers that try to hide vegetables between mouthwatering fresh chicken and crunchy ball. Unbeknown benefits of such dish is that vitamins from zucchini, chives, garnish, seasonings and other vegetables you will choose to add – are better soaking in together with meat than just in a form of a salad.
It's a very fast meal to cook, and better tastes cold – so you can surprise your co-workers with new dish and tell them about benefits of keto diet over small bite sized meatballs.
If you love adding cheese in everything, please satisfy your needs by adding some super melting cheese, it will keep the meatballs from falling apart during baking.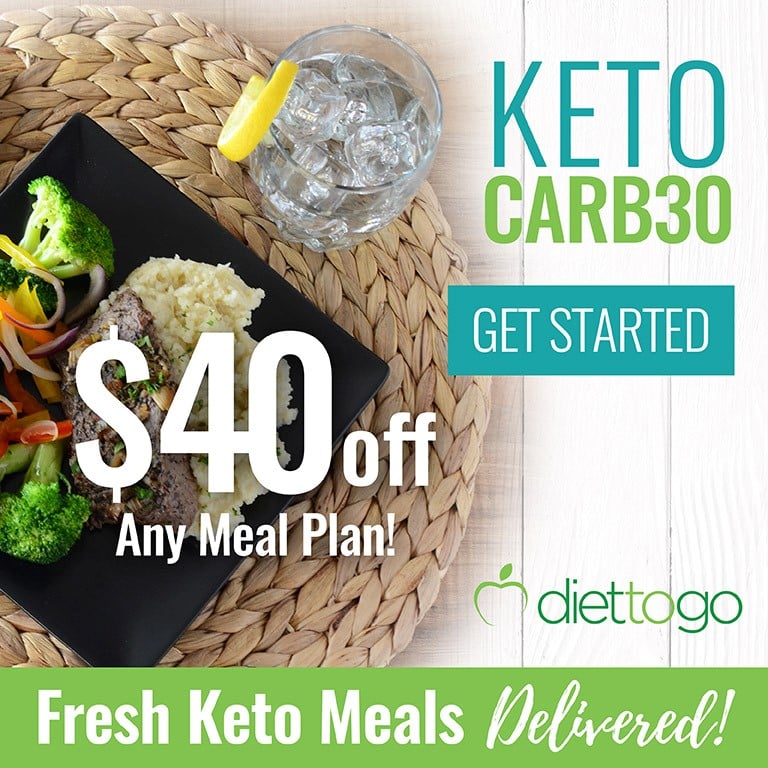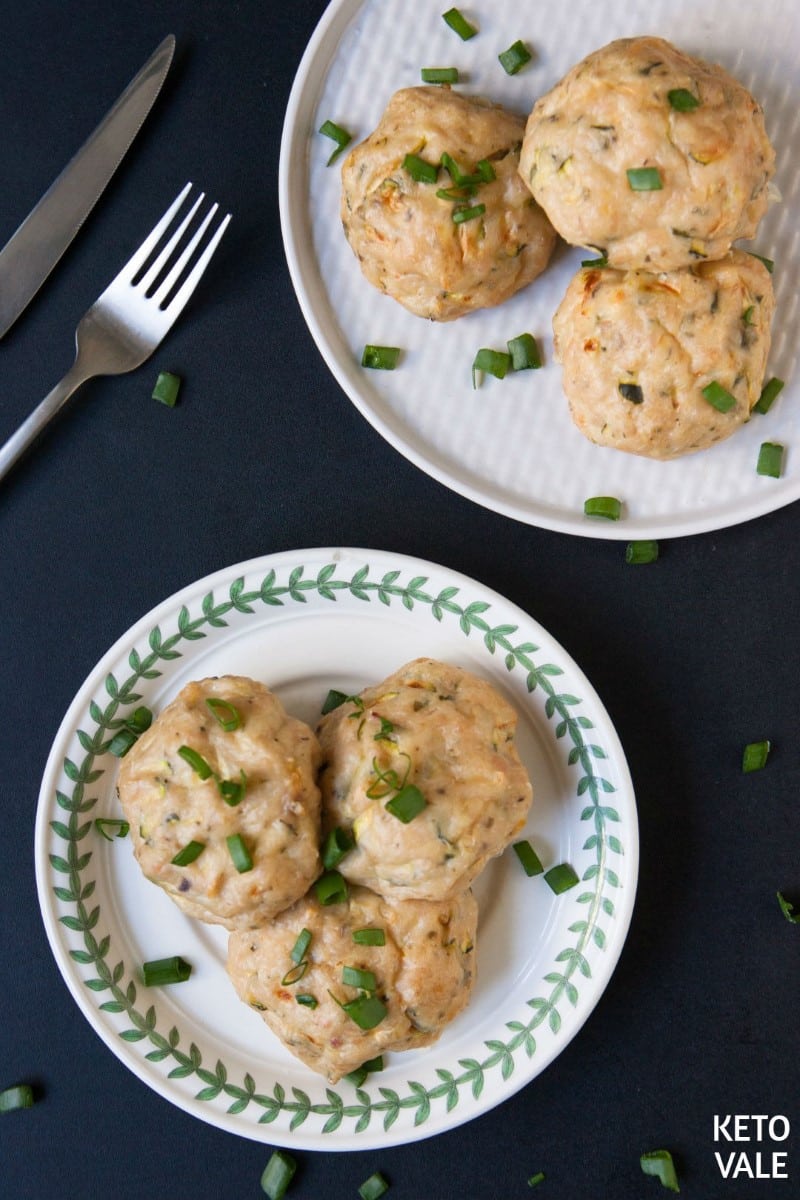 While making these meatballs – think about the size – big ones will be good with the filing inside them, small can be easily reheated, and will look good served cold with salad, making it more nutritional.
These gluten free meatballs can be serve with any low carb salad or if you want to, you can make zucchini pasta to go with it.
Watch how we made this here:
Save this recipe by pinning this picture to your Pinterest board for later use!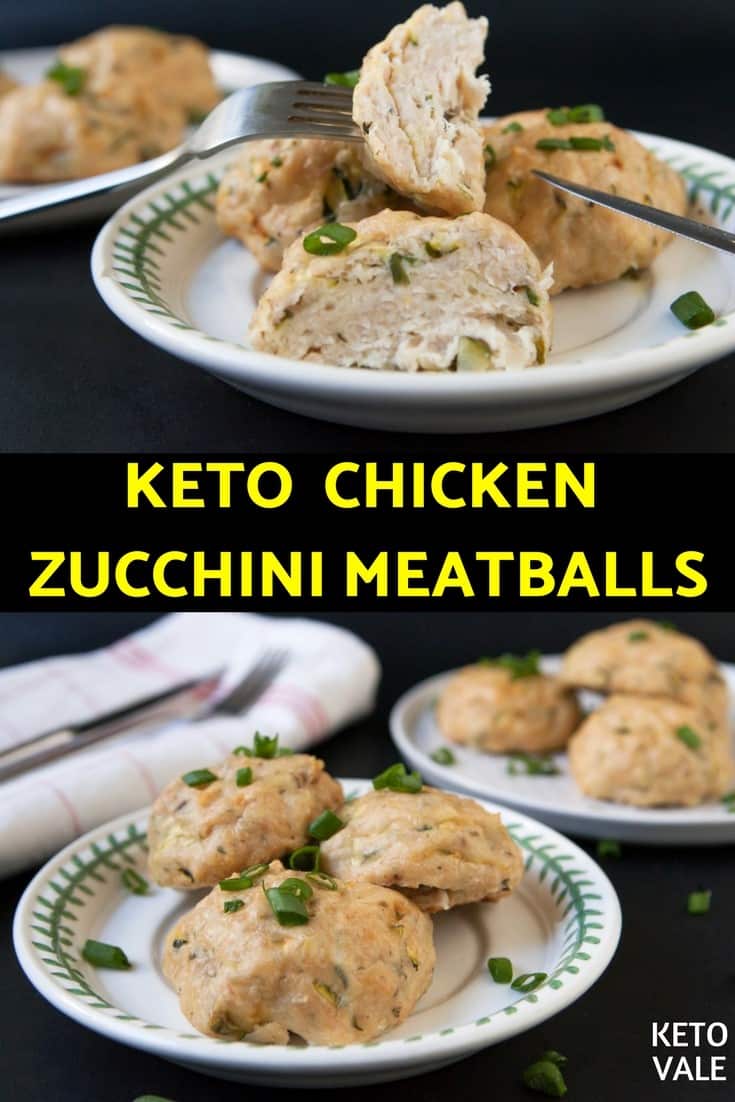 Related:
Keto Chicken Zucchini Meatballs
Instructions
Preheat the oven to 350 F. Line a baking tray with parchment paper.

Grate the zucchini and make sure the substance has no liquid. Add the remaining ingredients and mix until well combined.

Roll medium balls, transfer to the baking tray and bake for 20 minutes, or until done.

Garnish with chopped chives before serving (optional).
Notes
Macros (per serving): Calories: 255– Fat: 9.1g – Net carbs: 2.8g (total carbs: 4.1g, fiber: 1.3g) – Protein: 38.2g