There have been so many chicken drumsticks recipes that no one can hardly be surprised with a new one. But if there is still some room for a miracle, let this recipe be the one.
What makes it a miracle? The gorgeous combination of nutrients and vitamins its ingredients contain. And the cooking, of course. The way you prepare chicken drumsticks has a major effect on how healthy they are. And your mood, undoubtedly. If you believe the dish will be great, well, it will be great.
Let's start with ingredients. Chicken drumsticks offer a significant amount of protein and are low in cholesterol. We don't need high cholesterol, do we? When buying chicken, make sure you ask for the best quality from the best butchers.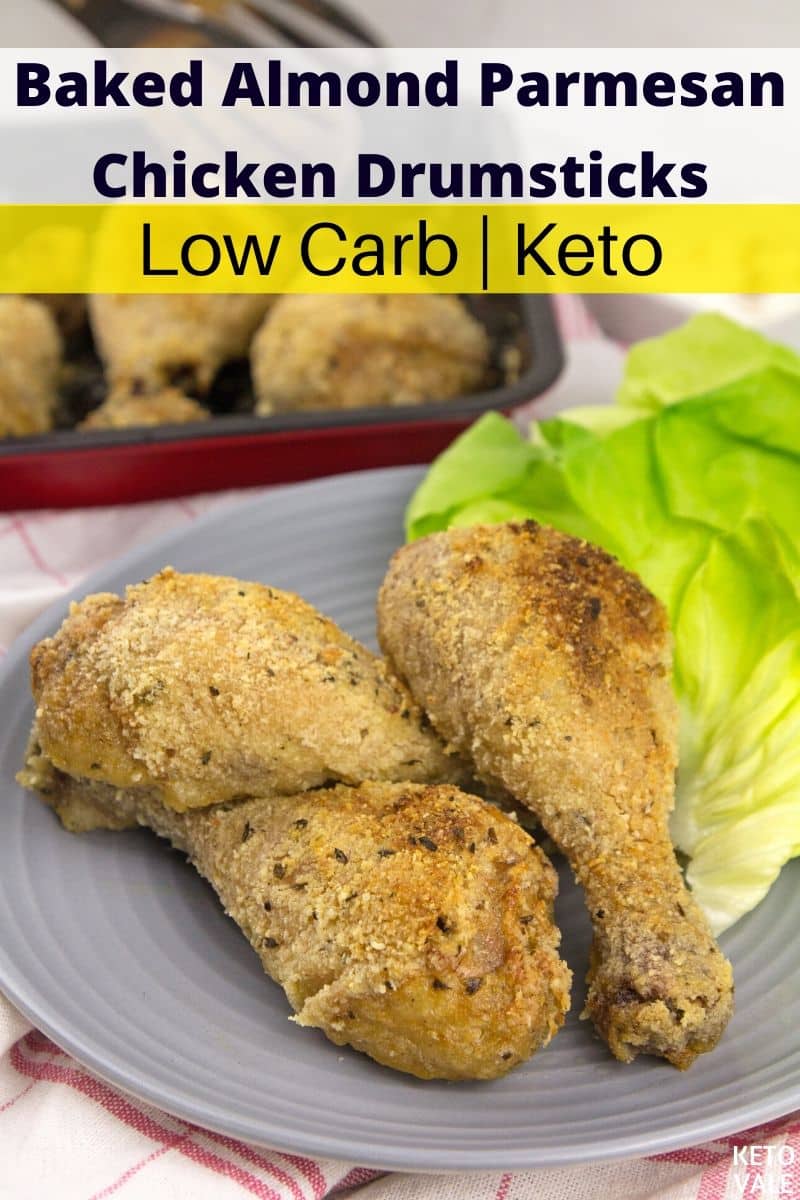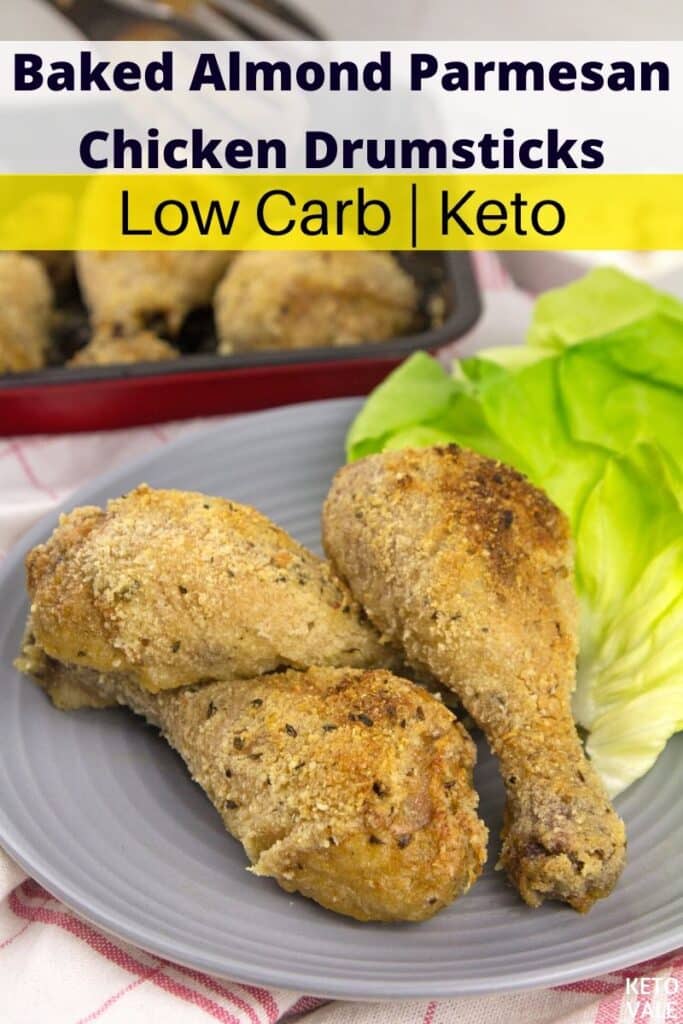 Then, almond flour. It's a gluten-free low-carb flour where healthy fats, macronutrients and micronutrients make it an excellent energy booster. Almonds are a natural powerhouse when it comes to heart health, blood sugar management, and even offer protection against types of cancer.
Let's go further on and take Parmesan. Is it necessary to mention the healthy value of this protein and calcium filled treasure? Definitely, no, it is not.
The combination of almond and Parmesan makes a perfect keto bread crumbs for your baking and frying recipes.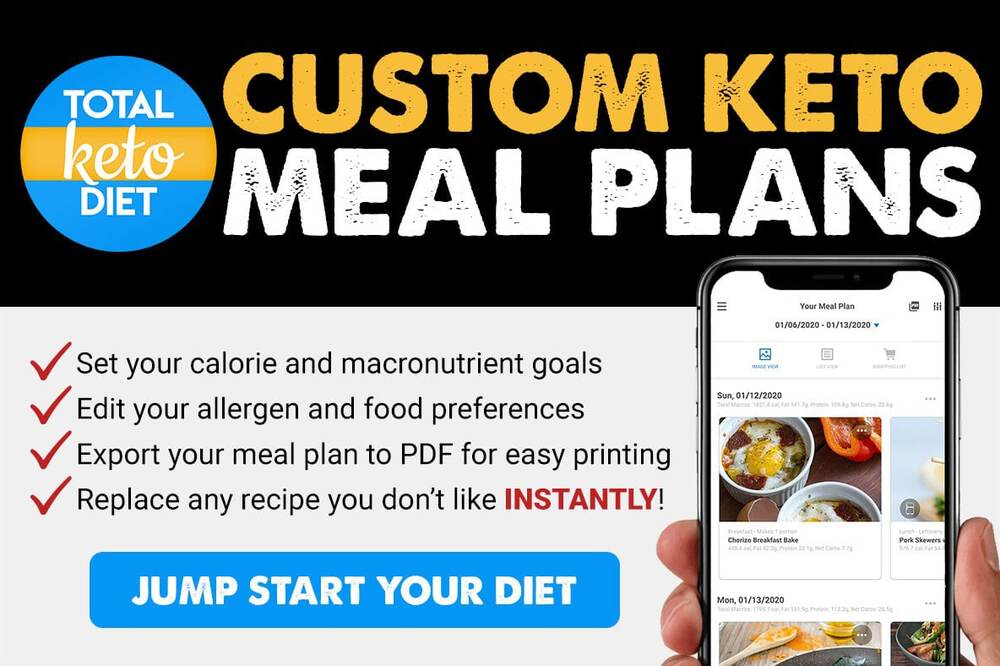 There is no question that olive oil and garlic are nutrient powerhouses. Olive oil contains no carbohydrates or protein. All of its calories come from fat, mostly monounsaturated, making it an extremely heart healthy addition to your diet.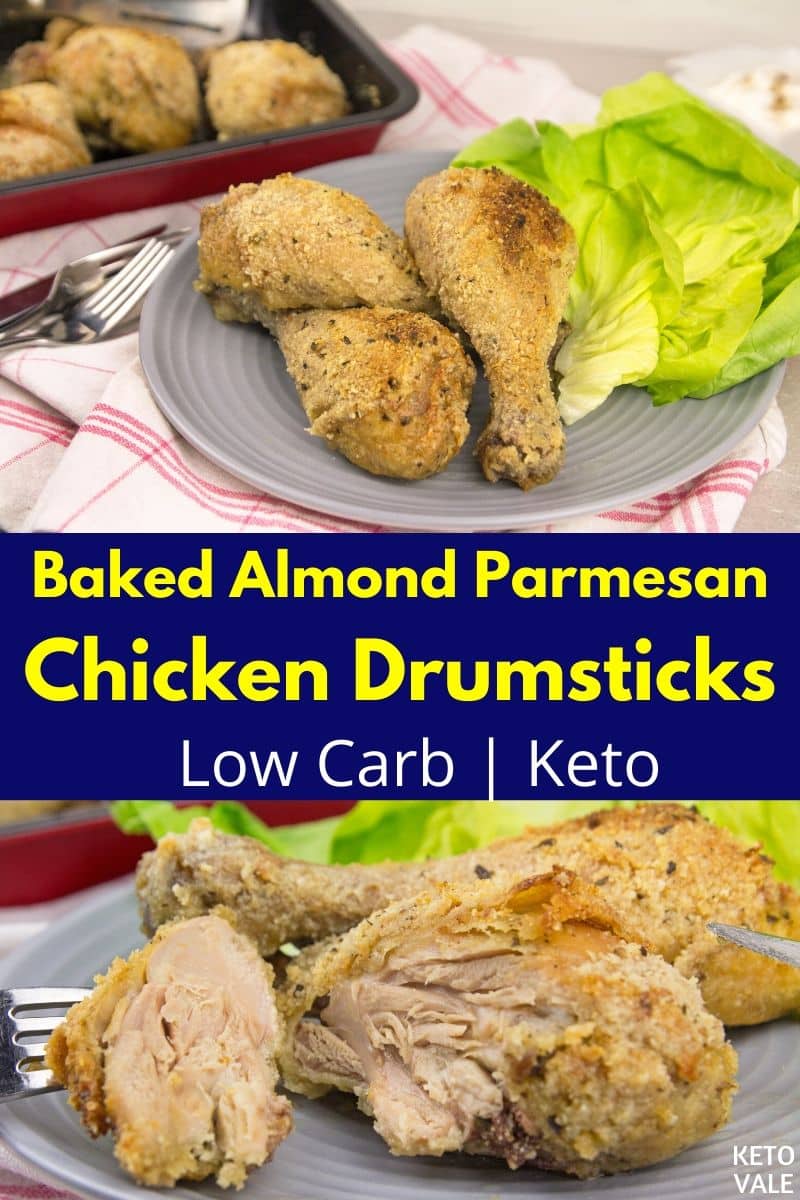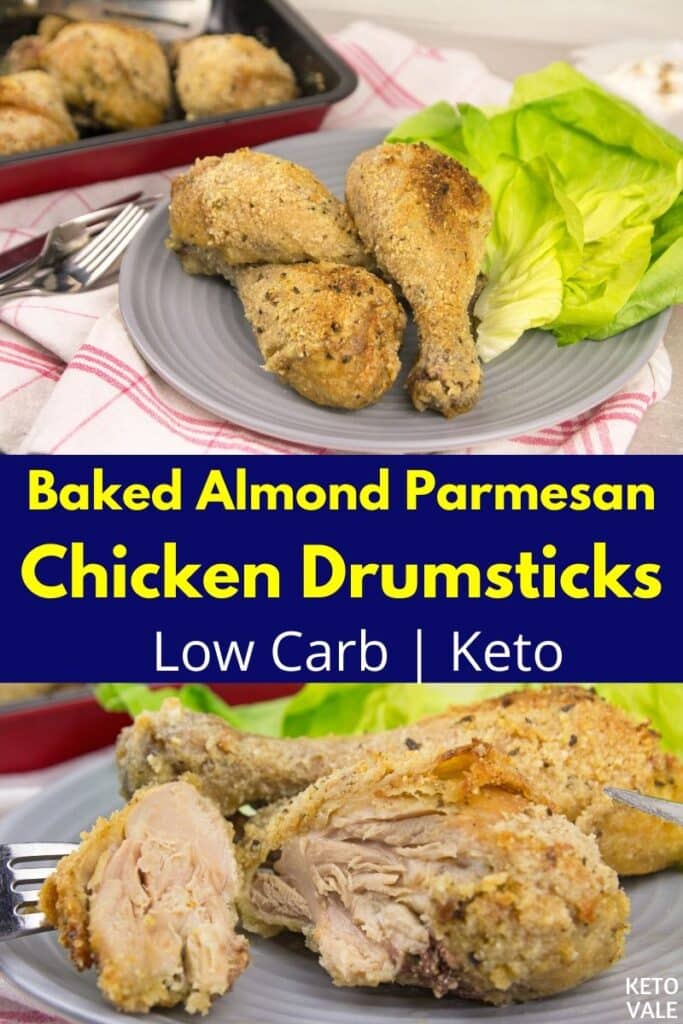 Garlic ranks as an excellent source of manganese and vitamin B6, a very good source of vitamin C and copper, and a good source of selenium, phosphorus, vitamin B1, and calcium.
Don't forget spices! They make the dish spicy, but they also contribute to the vitamin, mineral, and antioxidant content.
Try serving these chicken drumsticks at dinner in place of your traditional chicken recipe with sauteed green beans or your favorite low-carb vegetables.
---
Let's Do It!
Mix the olive oil, garlic, salt and pepper in a bowl.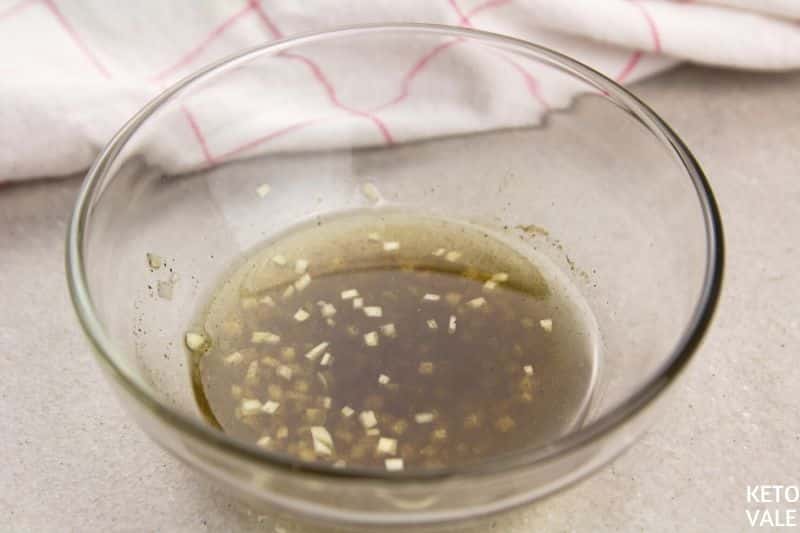 Put the chicken drumsticks in a bowl and add seasonings. Toss well until all drumsticks are covered. Put in the refrigerator for 15 minutes to let the spices set.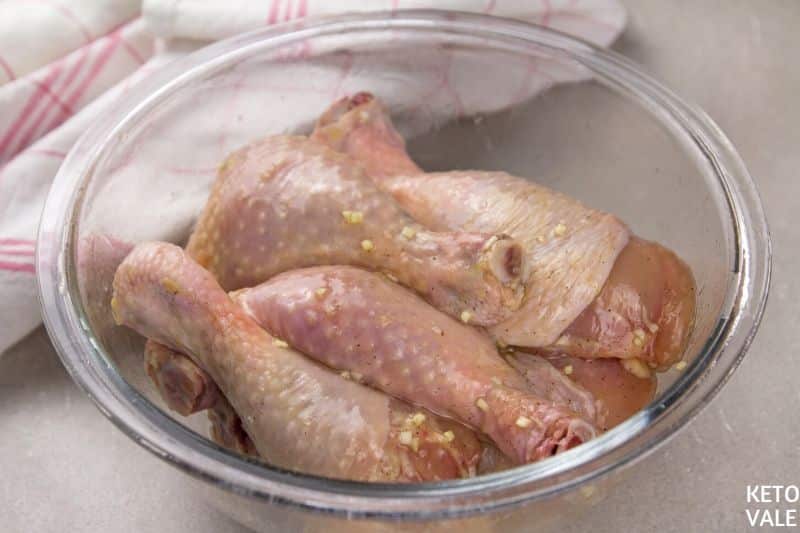 Use another bowl to combine the almond flour, basil, oregano, salt, pepper, and Parmesan.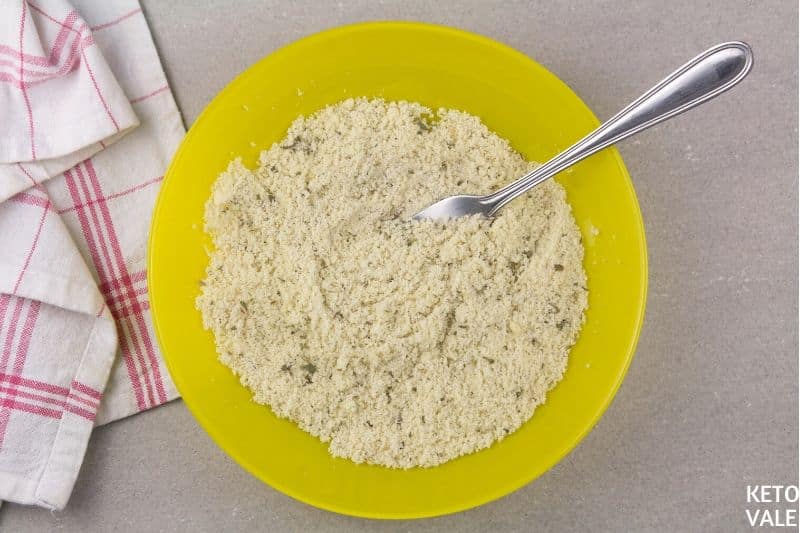 Take the drumsticks out of the refrigerator and dip them into the Parmesan mixture. Coat all sides.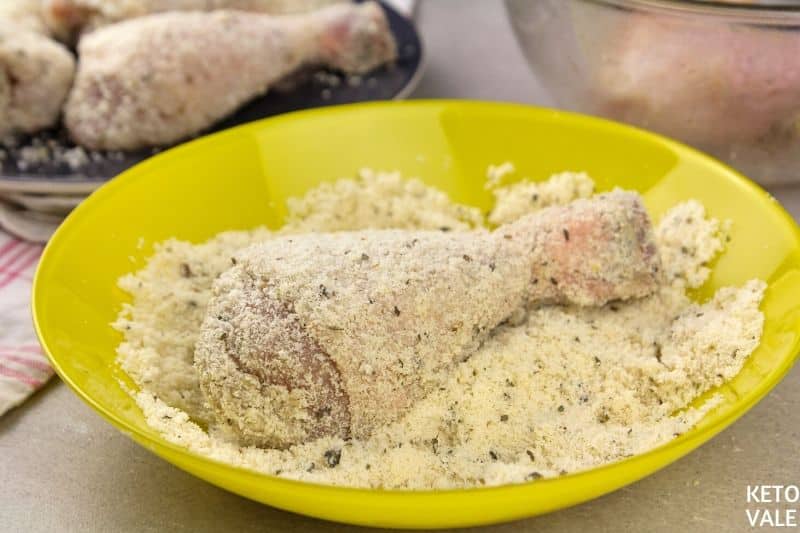 Arrange the drumsticks inside a greased baking dish. Bake for 45 minutes at 375 degrees or until golden brown.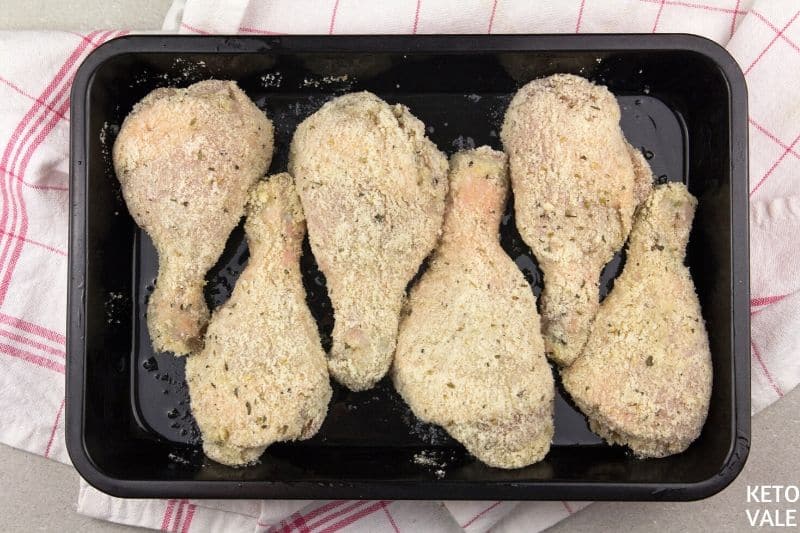 Serve warm with your favorite low-carb green vegetables and sauce.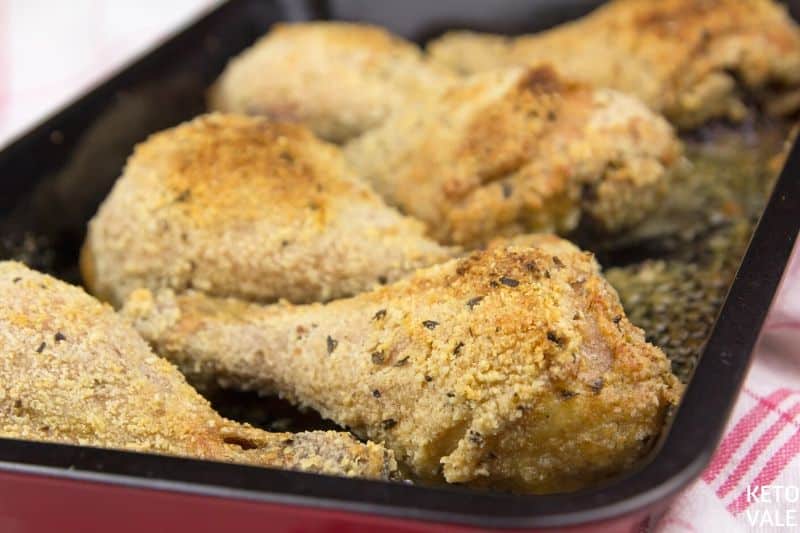 More Low Carb Chicken Drumstick Recipes You Can Try:
Keto Baked Almond-Parmesan Drumsticks
Try these crispy baked chicken drumsticks with almond and Parmesan crumb, flavored with herbs and spices that will be your favorite keto dinner.
Instructions
Preheat the oven to 375F.

Whisk together olive oil, minced garlic, salt and pepper in a small bowl.

Arrange chicken drumsticks in a medium bowl. Add seasoned oil and toss well. Chill for 15 minutes.

In another bowl, mix almond flour, Parmesan, basil, oregano, salt and pepper.

Dip each drumstick in the parmesan mixture and make sure all sides are covered.

Grease a baking dish with olive oil and arrange the drumsticks inside.

Bake for 45 minutes or until golden.

Let sit a few minutes before serving. Serve with some leafy greens and your favorite low-carb sauce (optional).
Nutrition/Macros
Nutrition Facts
Keto Baked Almond-Parmesan Drumsticks
Amount Per Serving
Calories 481
Calories from Fat 333
% Daily Value*
Fat 37g57%
Cholesterol 147mg49%
Sodium 336mg14%
Potassium 338mg10%
Carbohydrates 4g1%
Protein 33g66%
Vitamin A 156IU3%
Vitamin C 1mg1%
Calcium 173mg17%
Iron 2mg11%
* Percent Daily Values are based on a 2000 calorie diet.
Pin To Save This Recipe