If you're a meat lover, we're sure you will love today's recipe. Keto diet may be quite strict with the ingredients but it still encourages you to consume meat from time to time. That's why this tender baked chicken breast will be an excellent addition to your diet plans.

The breast is one of our favorite parts of the chicken, but we often tend to purchase them cooked rather than cooking it ourselves.
Most people find that chicken breast is a rather difficult meat to perfect. Oftentimes, it becomes tough and dry when not properly cooked.

But actually, cooking chicken breast is much similar to cooking lean pork meat or turkey fillets. With our recipe, you will enjoy a tasty and appetizing baked chicken in just a matter of minutes.
This dish can both be prepared as the main course during lunch or dinner. It makes an even better course with your favorite veggie salad on the side.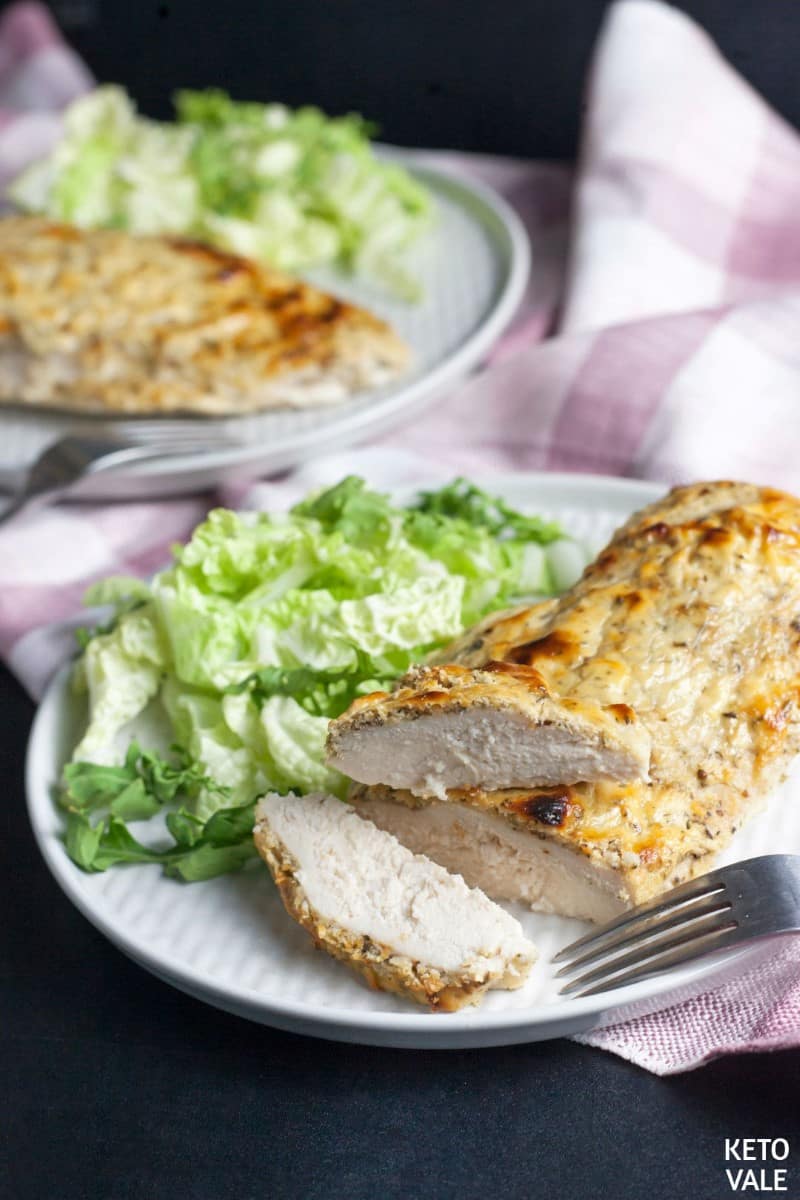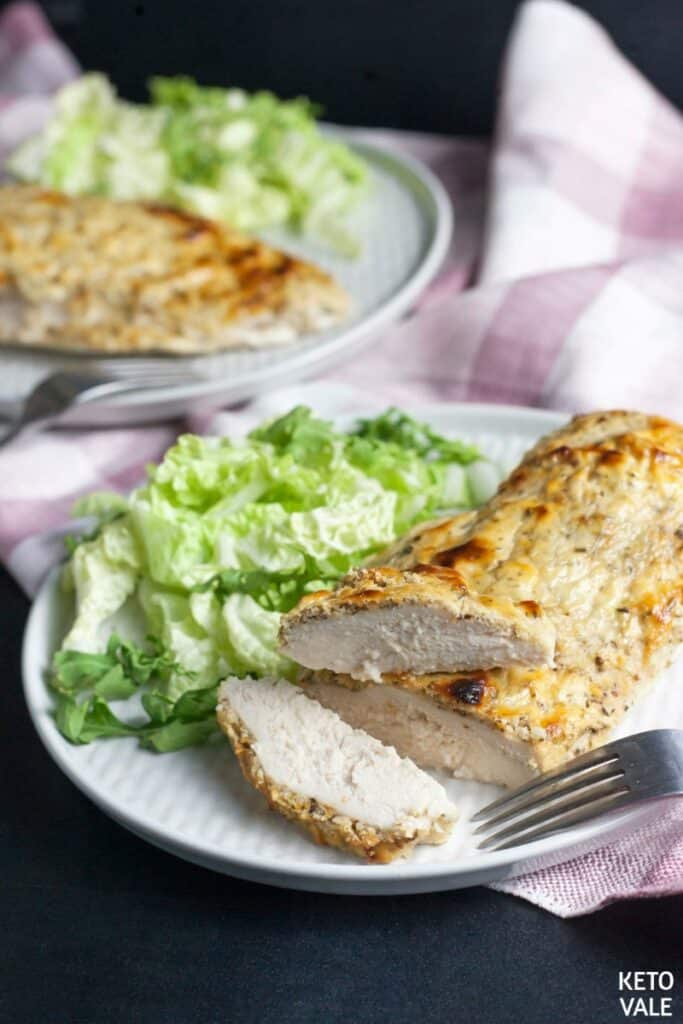 Of course, you can try other parts of the chicken if you like. You can even use some other types of meat as a substitute, but always keep in mind to use only keto-positive products to help you lose weight.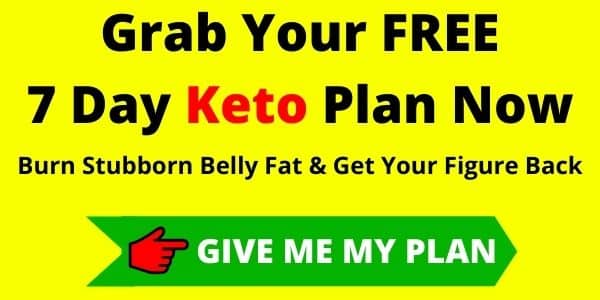 As for our case, chicken breast is always the safest way to go. This part of the chicken is loaded with vitamins and minerals that will help your body while you're on the keto diet. When skins and bones are removed, it has 0g of carbs and fiber, 102 calories, 19g protein, and 2g of fat per 3 ounce serving.

It also contains small concentrations of other minerals like calcium, magnesium, iron, potassium, and zinc, and some healthy vitamins like riboflavin, thiamin, vitamin C, vitamin B6, vitamin B12, vitamin D, vitamin A, vitamin E, and vitamin K. These vitamins and minerals all aid in muscle growth and immunity boosting all while helping your body become slimmer.

To make our baked chicken even tastier, we added Grana Padano cheese to the recipe. This type of cheese has high concentration of proteins: Lysine, Leucine, Tyrosine, and Phenylalanine, among others.
Not to mention the calcium concentration it contains. For only 50 g of grana padano, you get a whooping 580 mg of calcium. You can substitute it with Parmesan as well.

Experiment with the seasonings and make sure to add keto-positive Italian spices in this dish! So let's get cooking!

---
Let's Ketofy It!
While preparing the ingredients, preheat the oven at 375F.

Sprinkle the salt and pepper on the chicken breast.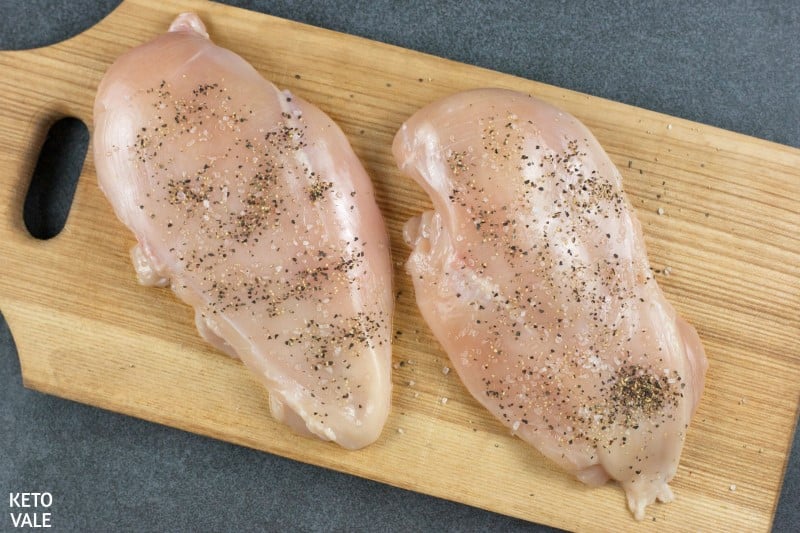 Blend all of the spices (yogurt, lemon zest, cheese, nutmeg, Italian seasoning, and garlic powder) in a bowl.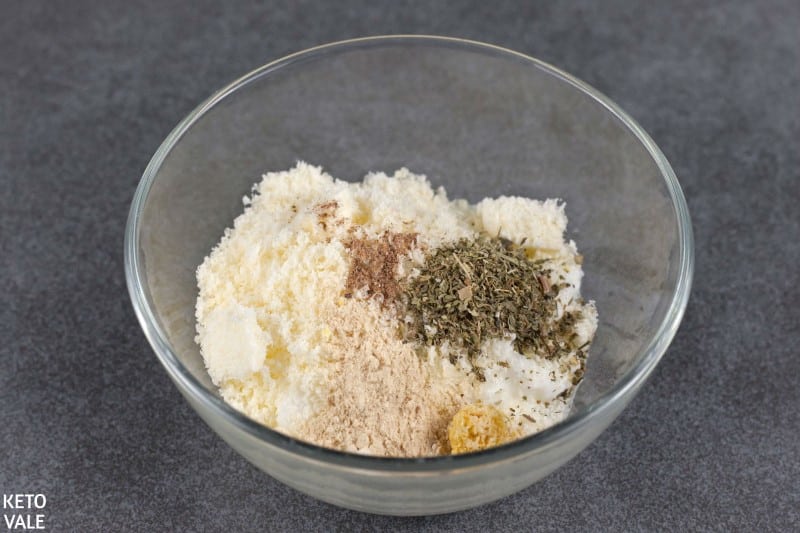 In a baking dish, pour the olive oil before putting the chicken breast. Spread the yogurt mixture over the chicken.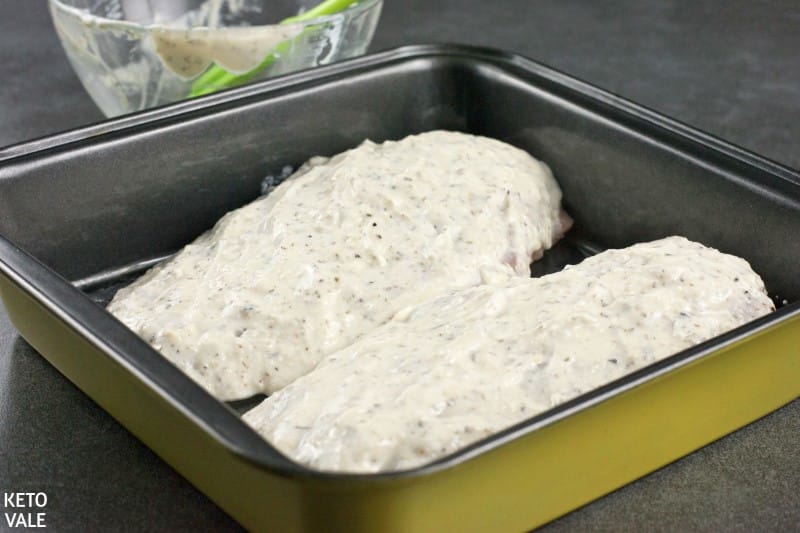 Bake in the preheated oven for 35 to 45 minutes until the meat is cooked enough to your liking.

Best served warm with some veggie salad on the side.

Save this recipe by pinning this picture to your Pinterest board for later use!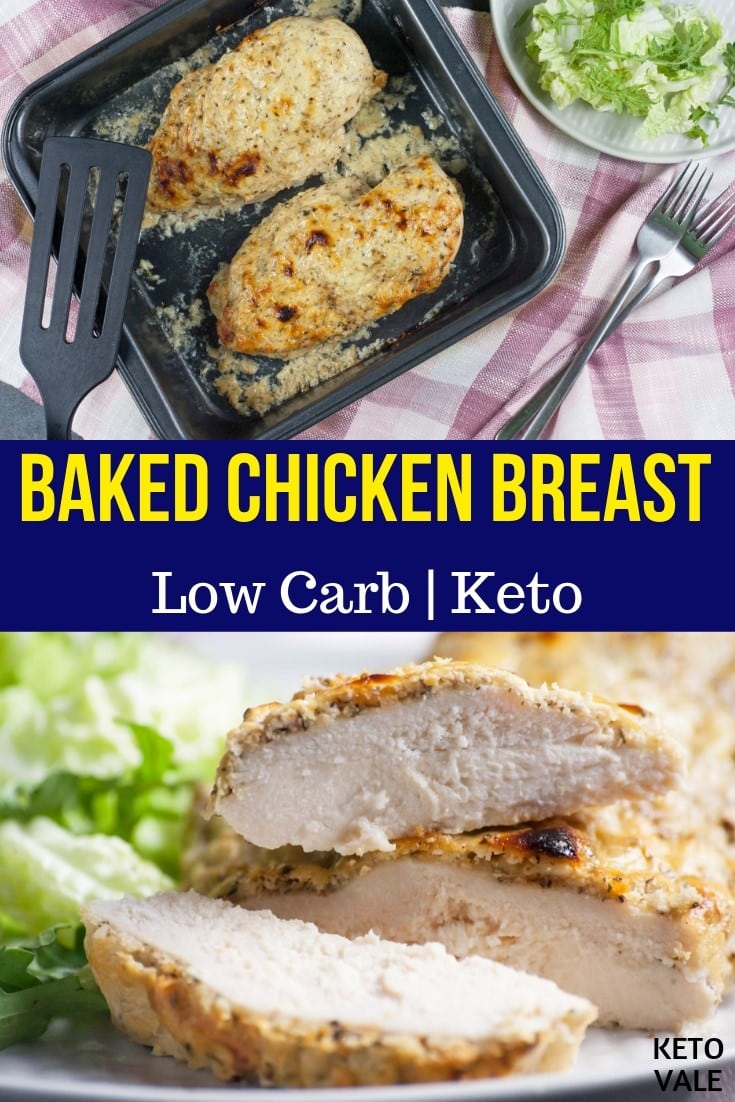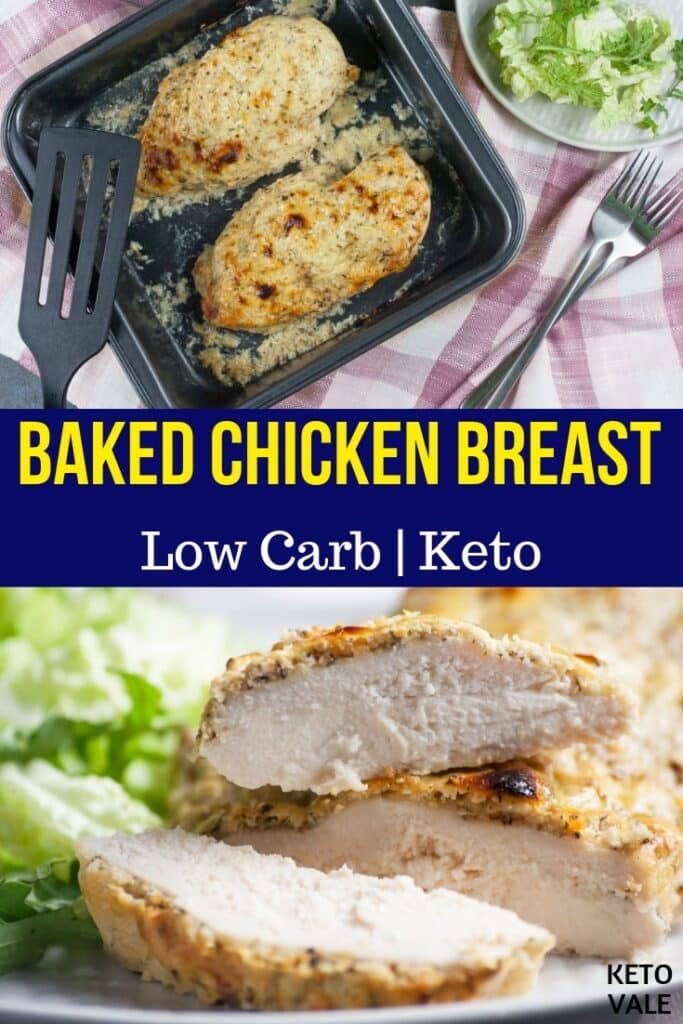 Tender Baked Chicken Breast
Super tender and juicy, this baked chicken breast recipe will please you and your family!
Instructions
Preheat the oven to 375F.

Season chicken breasts with salt and pepper.

In a bowl combine yogurt, Grana Padano cheese, lemon zest, garlic powder, Italian seasoning and pinch of nutmeg.

Grease the baking dish with olive oil. Transfer chicken breasts to the baking dish and pour yogurt mixture over the chicken.

Bake 35-45 minutes or until cooked through.

Serve with some leafy greens and enjoy.
Nutrition/Macros
Nutrition Facts
Tender Baked Chicken Breast
Amount Per Serving
Calories 228
Calories from Fat 81
% Daily Value*
Fat 9g14%
Cholesterol 86mg29%
Sodium 932mg39%
Potassium 481mg14%
Carbohydrates 3g1%
Protein 30g60%
Vitamin A 170IU3%
Vitamin C 1.3mg2%
Calcium 217mg22%
Iron 0.8mg4%
* Percent Daily Values are based on a 2000 calorie diet.
Pin To Save This Recipe