Everyone craves wings every once and awhile. The problem is that you can never trust take-out wings from a restaurant. Some are breaded and loaded with sugar while others are oven baked. But how do you know which are healthy?
Instead of trusting the fate of your wings to someone else, try cooking them yourself. Our air fryer keto garlic parmesan wings are perfectly light, crispy, flavorful, and best of all – low-carb!
Chicken is a high-quality protein, meaning that it contains all the essential amino acids in the proper ratios that your body needs for optimal health.
Chicken is easily cooked and nutrient-rich. It is quick to combat hunger and diet-friendly at the same time. Additionally, chicken is a mood-boosting food.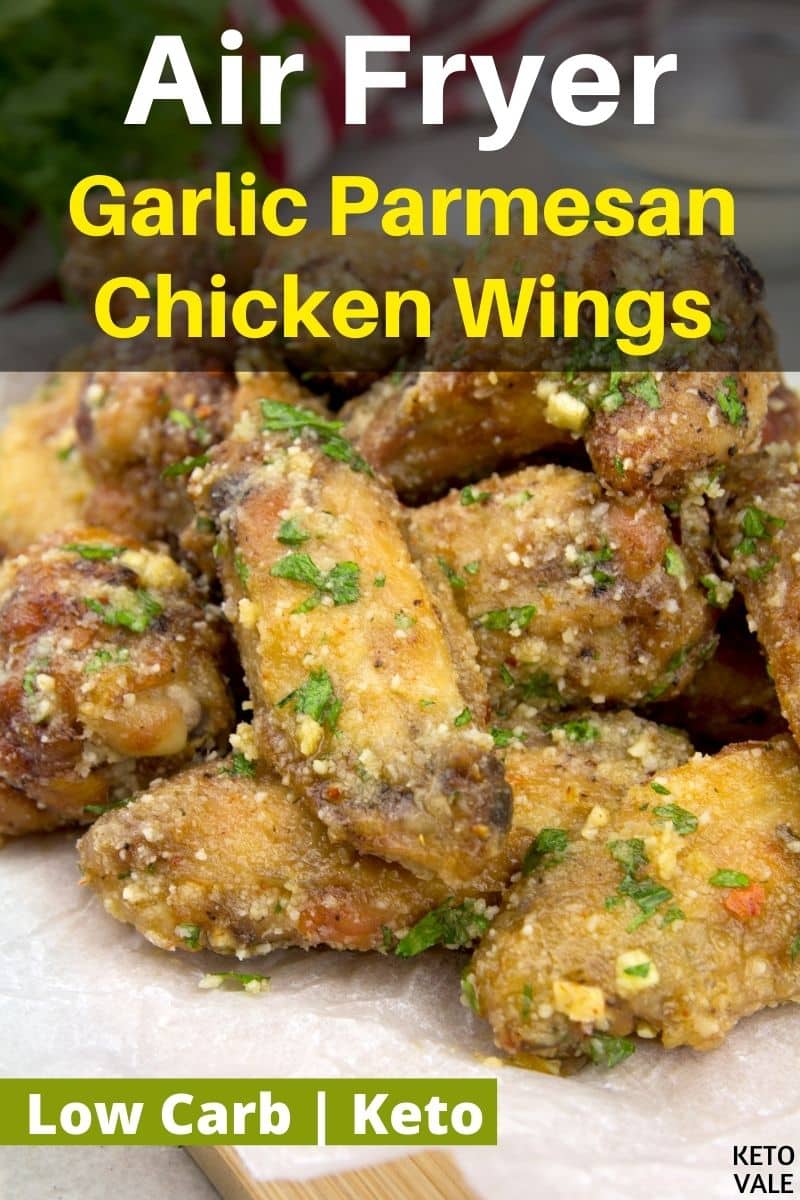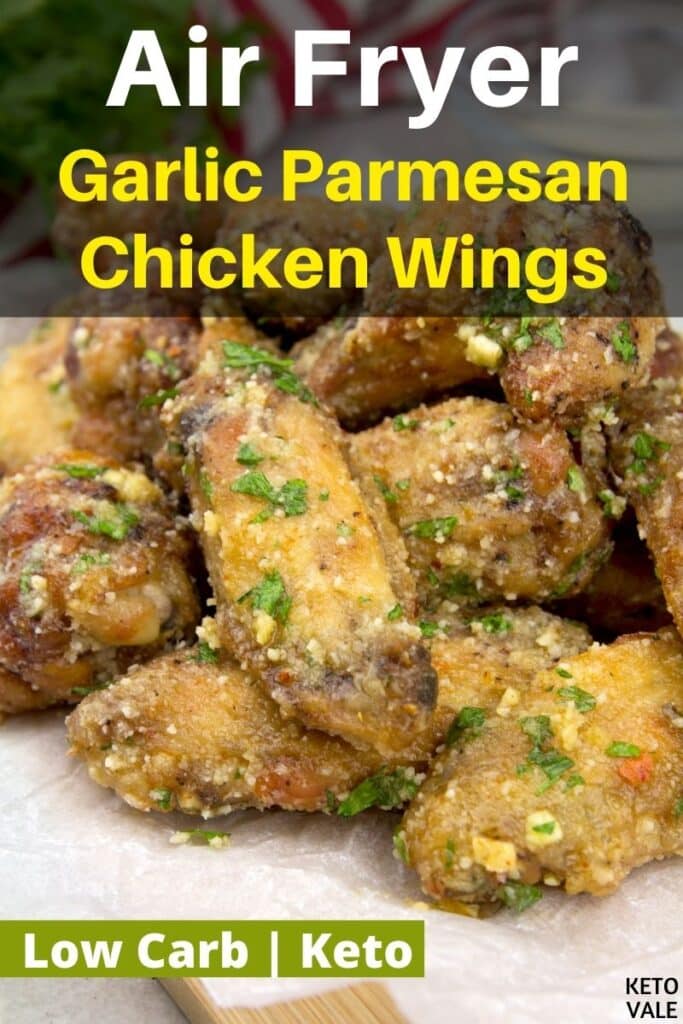 Amino acids are important because they contribute to the growth and development of muscle mass. However, amino acids are also important because they act as precursors for neurotransmitters, such as GABA, serotonin, and dopamine.
These neurotransmitters help influence your mood and brain health. Neurotransmitters also help you sleep better and improve memory and learning abilities (*). Now you can consider these chicken wings to be a brain-boosting food!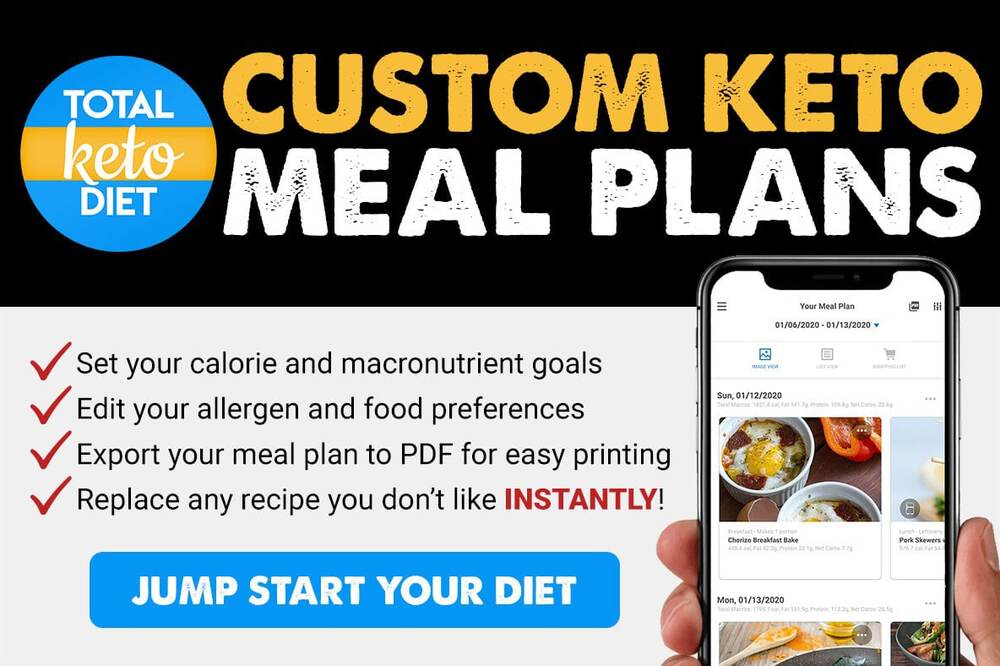 The spices in this recipe further contribute to the flavor and nutritional value. The chili powder and red pepper flakes are especially beneficial for your waistline.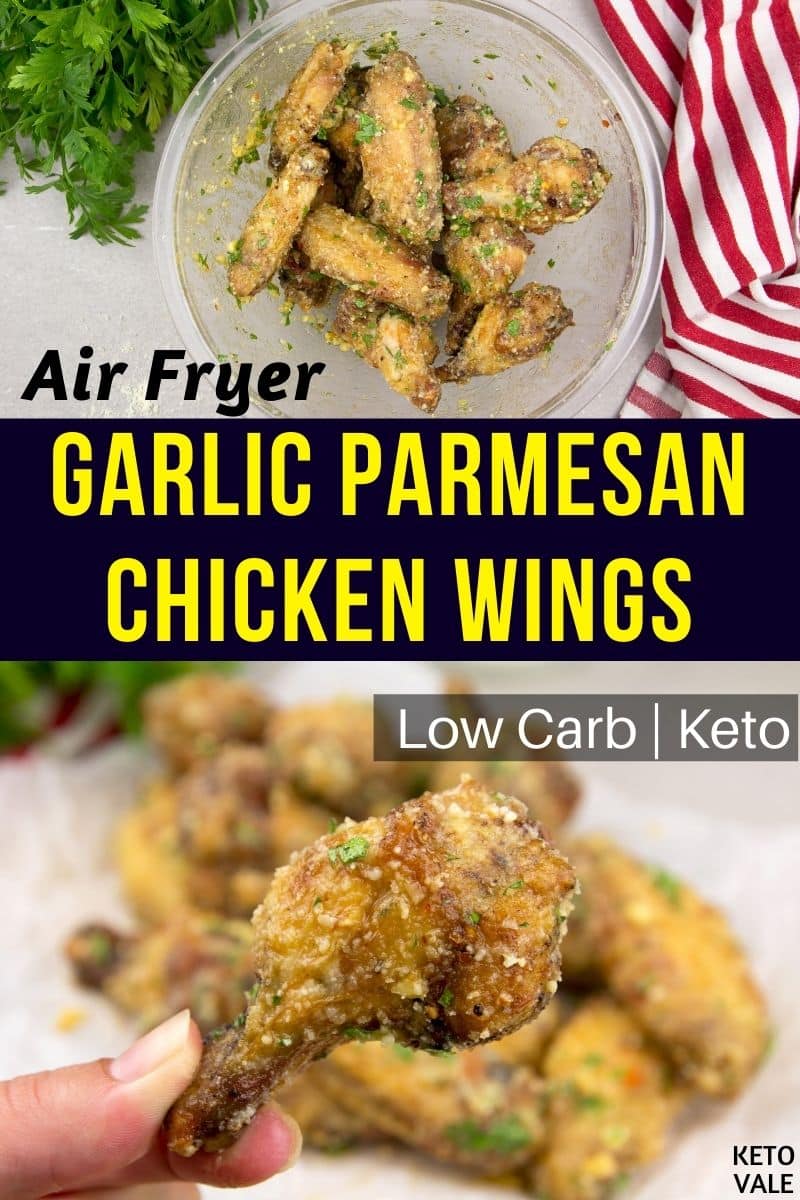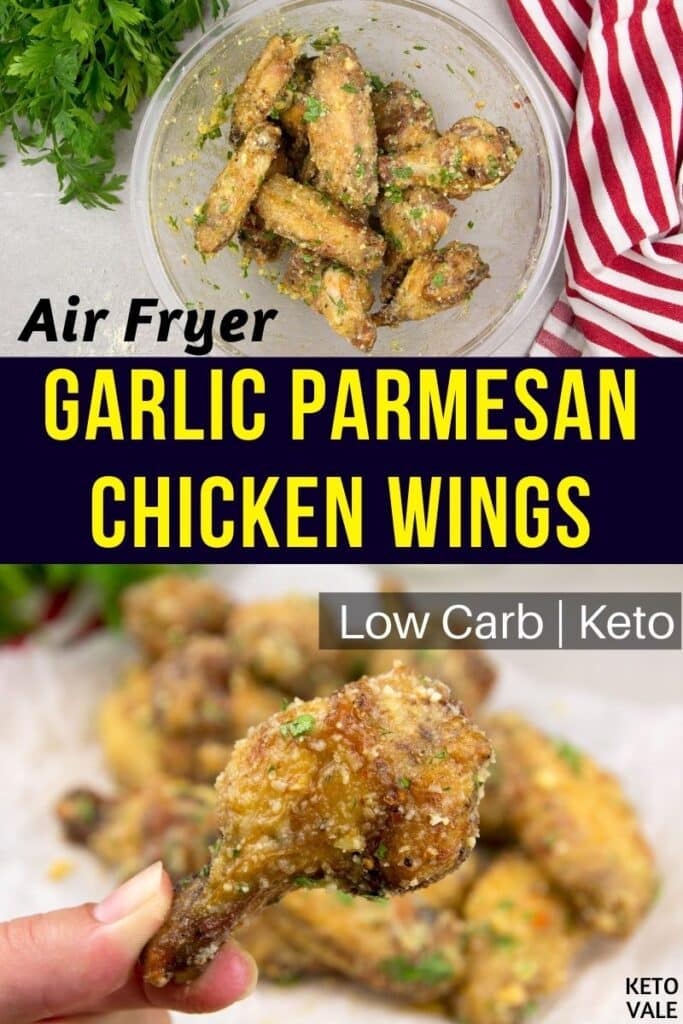 This is because they contain a compound called capsaicin that has been shown to contain a thermogenic effect that boosts metabolism (*).
Don't ruin these wings by serving them with a sugary dip. Enjoy them with homemade ranch, bleu cheese dressing, or something equally as low in carbs.
We hope you enjoy this recipe – feel free to use this low-carb breading to coat your favorite cut of meat.
---
Let's Do It!
Arrange the chicken wings in a bowl and season them with salt and pepper.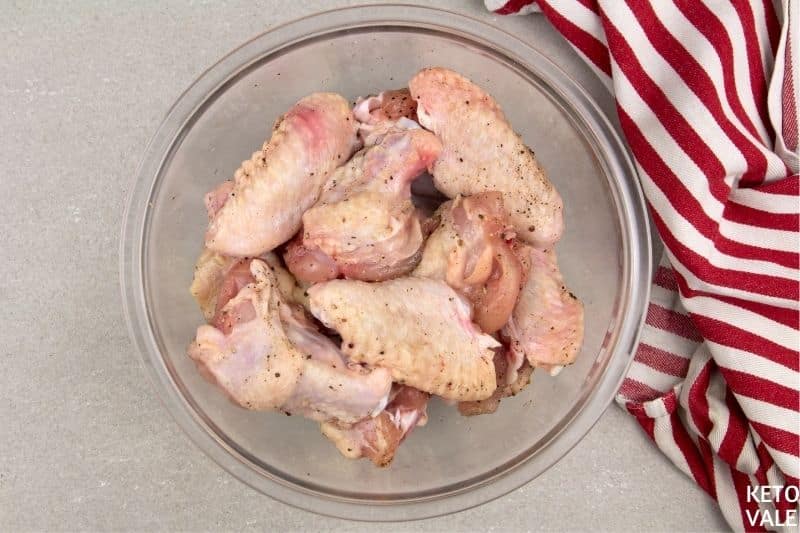 Preheat the air fryer to 360 degrees F. Grease the inner basket with olive oil and arrange the chicken wings inside. Cook for 25 minutes. Be sure to flip the wings or shake them half way through to ensure they cook evenly.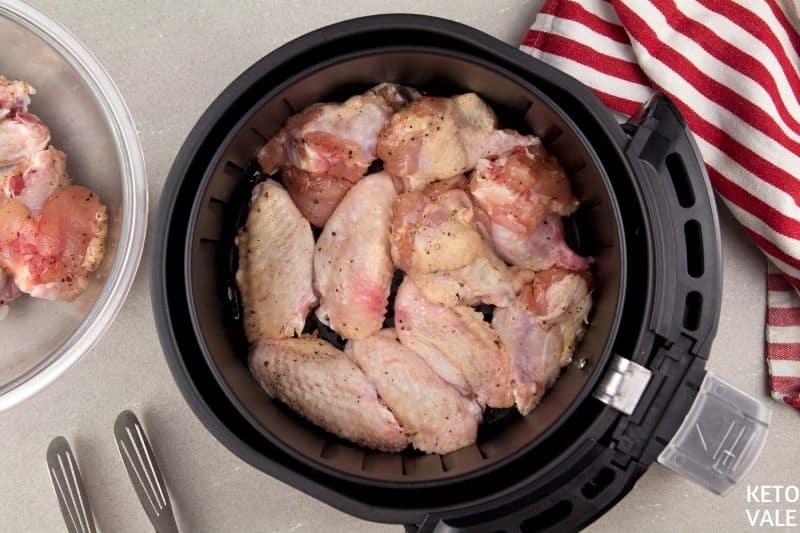 While the wings are cooking, mix the melted butter with garlic, chili powder, and red pepper flakes.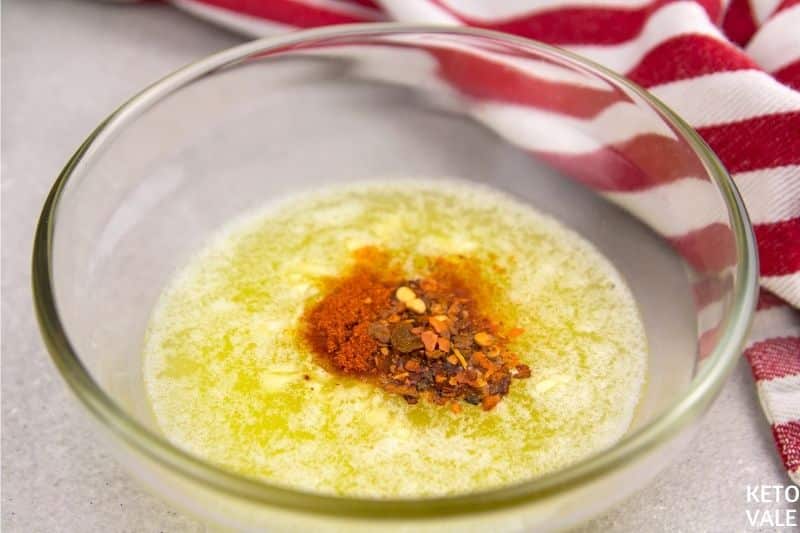 When the wings are done, remove them from the air fryer and place in a bowl.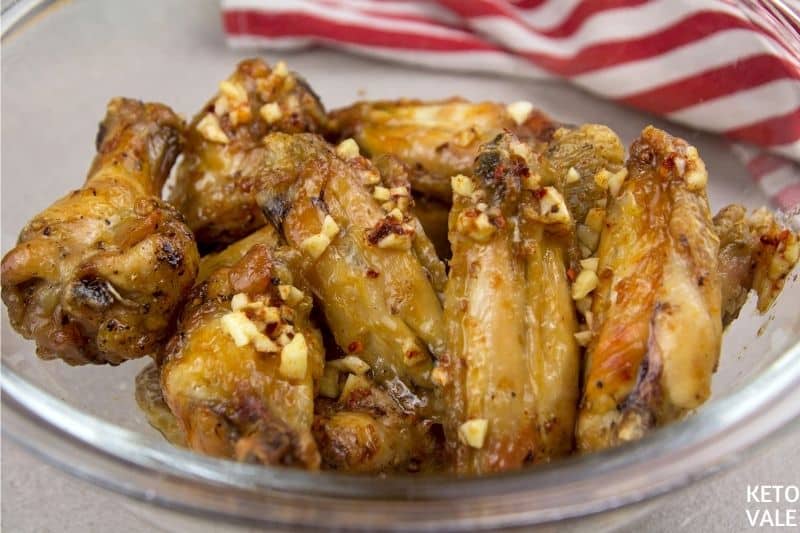 Pour the seasoned butter over top and serve with grated Parmesan cheese and parsley. You can also use this recipe to make Air Fryer Chicken Drumsticks, too.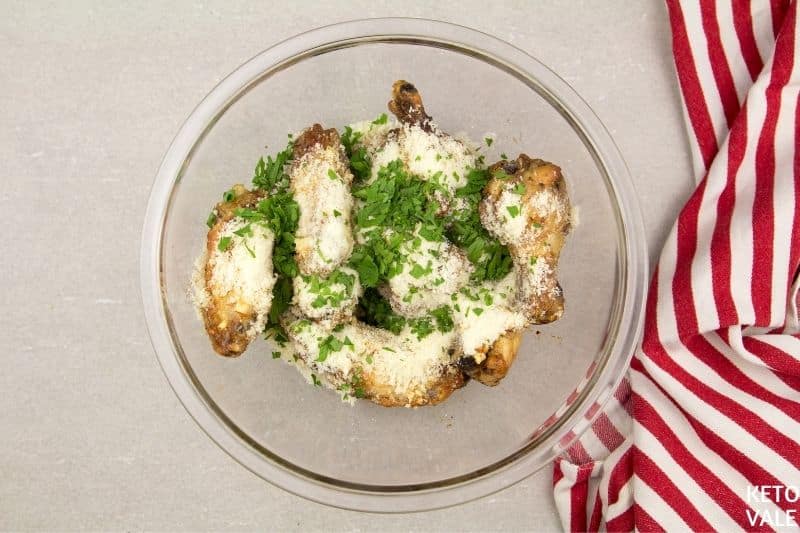 More Keto Chicken Wings Recipes You Can Try:
Air Fryer Garlic Parmesan Chicken Wings
Easy and tasty chicken wings coated with Parmesan, garlic and herbs, cooked in an air fryer, will be your favorite lunch and dinner.
Instructions
Pat chicken wings dry with paper towels. Arrange them in a bowl and season with salt and pepper.

Preheat your air fryer to 360F. Grease an air-fryer inner basket with olive oil and arrange chicken wings inside in a single layer. Place in the air fryer and cook for 25 minutes, flipping them or shaking the basket halfway through.

If you want the wings to be extra crispy, set the temperature to maximum and cook for an additional 5 minutes or until golden.

While wings are cooking, mix melted butter with minced garlic, chili powder, and red pepper flakes.

When the cooking time ends, remove chicken wings from the air fryer and place in a bowl. Pour seasoned butter over the wings. Add grated Parmesan and parsley. Toss well. Serve immediately and enjoy!
Nutrition/Macros
Nutrition Facts
Air Fryer Garlic Parmesan Chicken Wings
Amount Per Serving
Calories 434
Calories from Fat 315
% Daily Value*
Fat 35g54%
Cholesterol 102mg34%
Sodium 795mg33%
Potassium 191mg5%
Carbohydrates 2g1%
Protein 27g54%
Vitamin A 1006IU20%
Vitamin C 3mg4%
Calcium 154mg15%
Iron 1mg6%
* Percent Daily Values are based on a 2000 calorie diet.
Pin To Save This Recipe