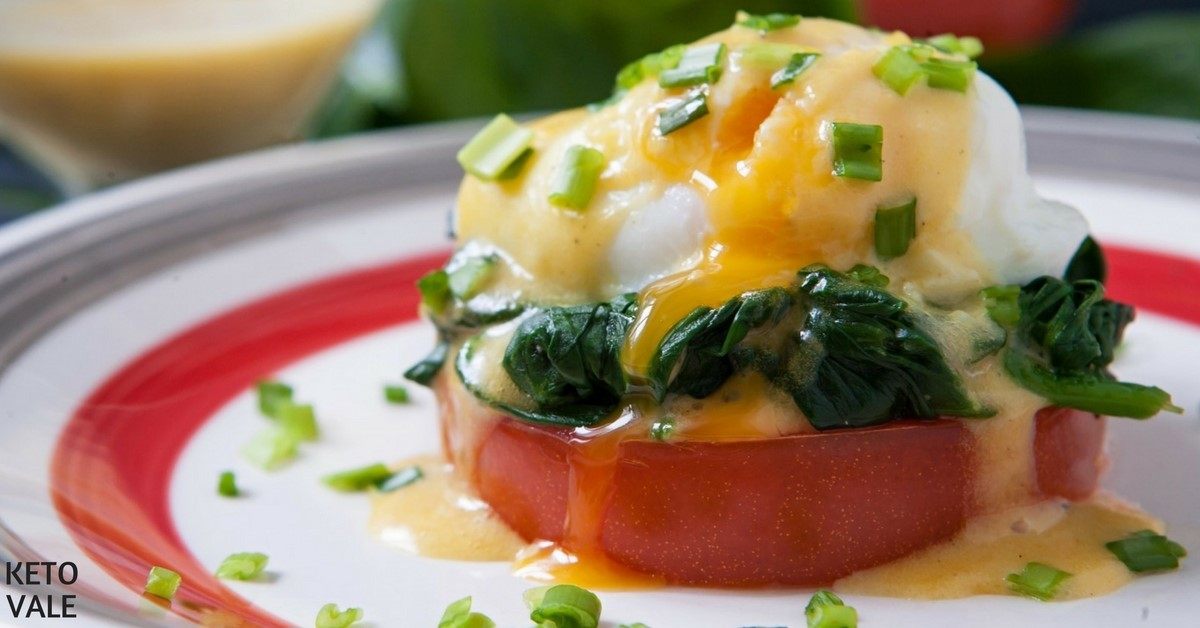 Keto Tomato and Spinach Eggs Benedict
Tomato and spinach eggs benedict is a perfect and very tasty weekend brunch which is quick and easy to prepare, high in micronutrients and low in carbs.
Sweet tomato with buttered spinach, tender poached egg and delicious Hollandaise sauce make distinctive combination of flavor.
To prepare the poached egg, we use a poachpod which makes it extremely easy to prepare egg this way.
Watch how we prepared this here:
Save this recipe by pinning this picture to your Pinterest board for later use!
Related: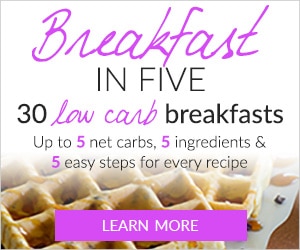 Receive Our Free 7-Day Keto Meal Plan + Weekly Recipes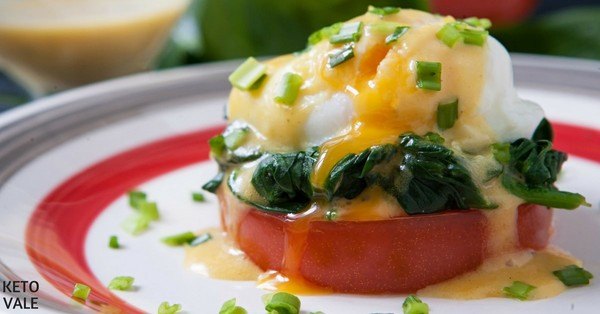 In the medium frying pan heat a teaspoon of butter over a medium heat. When hot, add the spinach and cook until wilted. Salt and pepper to taste. Cover with a lid and set aside.

Fill a small bowl with water and bring to the boil. Crack the egg into a poachpod and place the pod into the simmering water. Cook the egg until set.

Melt 2 tablespoons of butter. In a large heat-safe bowl whisk the egg yolk, lemon juice, mustard and a pinch of salt. Place the bowl with egg mixture over a very low heat and continuously whisk the mixture until it starts to thicken. Slowly pour in the melted butter while whisking. When the sauce has fully thickened you can remove it and set aside.

Place a thick slice of tomato on a serving plate. Arrange the spinach on the tomato slice, then add the poached egg and finish with the Hollandaise. Garnish with chopped chives and serve.
Macros (per serving): Calories: 352 – Fat: 33.3g – Net carbs: 2.7g (total carbs: 4.2g, fiber: 1.5g) – Protein: 11.1g