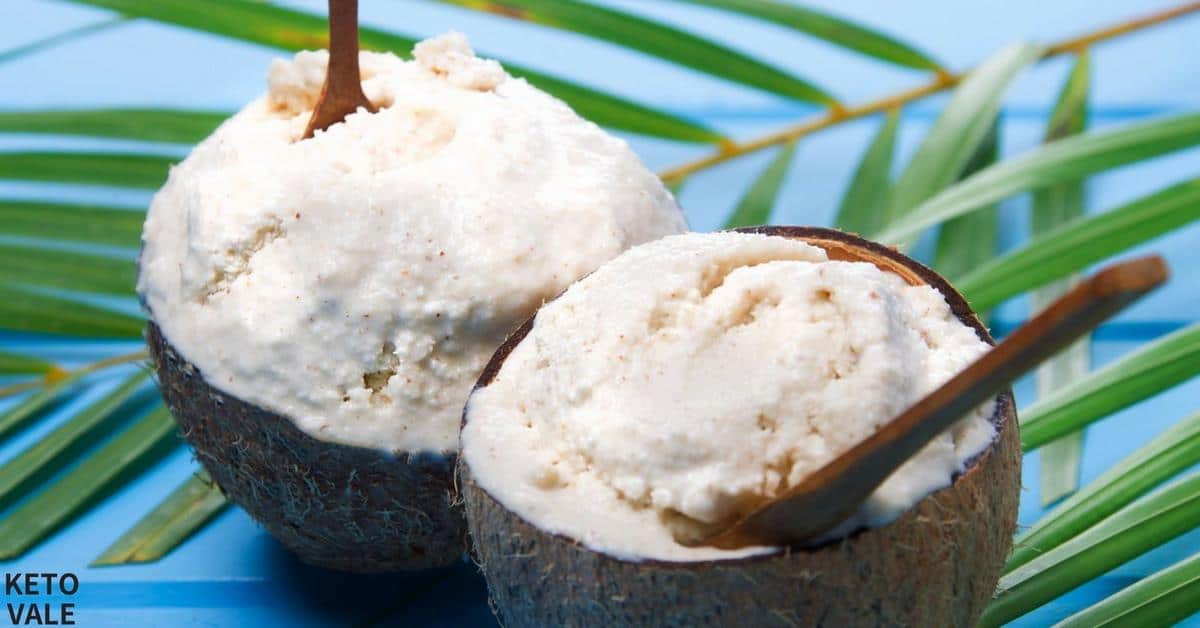 Keto Sugar Free Coconut Ice Cream
The coconut is one of the best fruits to make ice cream, especially if you follow a ketogenic diet. Coconut oil contains special fatty acids called medium chain triglycerides (MCTs) that have many incredible health benefits.
When talking about coconut products, we talk about coconut milk, coconut cream (no added sugar), coconut oil and coconut flour or shredded coconut flakes which are derived from coconut meat. We don't want coconut juice (water) as it contains quite a lot of carbs for keto standard.
This low carb, healthy and keto-friendly ice cream recipe is pretty simple and easy. For the main ingredients, we only need egg yolks, full-fat coconut cream, and heavy cream. The reason you want to have full fat coconut cream is to have the ice cream consistency. Regular coconut milk will not make it.
For taste, we add a little bit of vanilla, cinnamon, keto-friendly sweetener and some desiccated (shredded) coconut.
Save this recipe by pinning this picture to your Pinterest board for later use!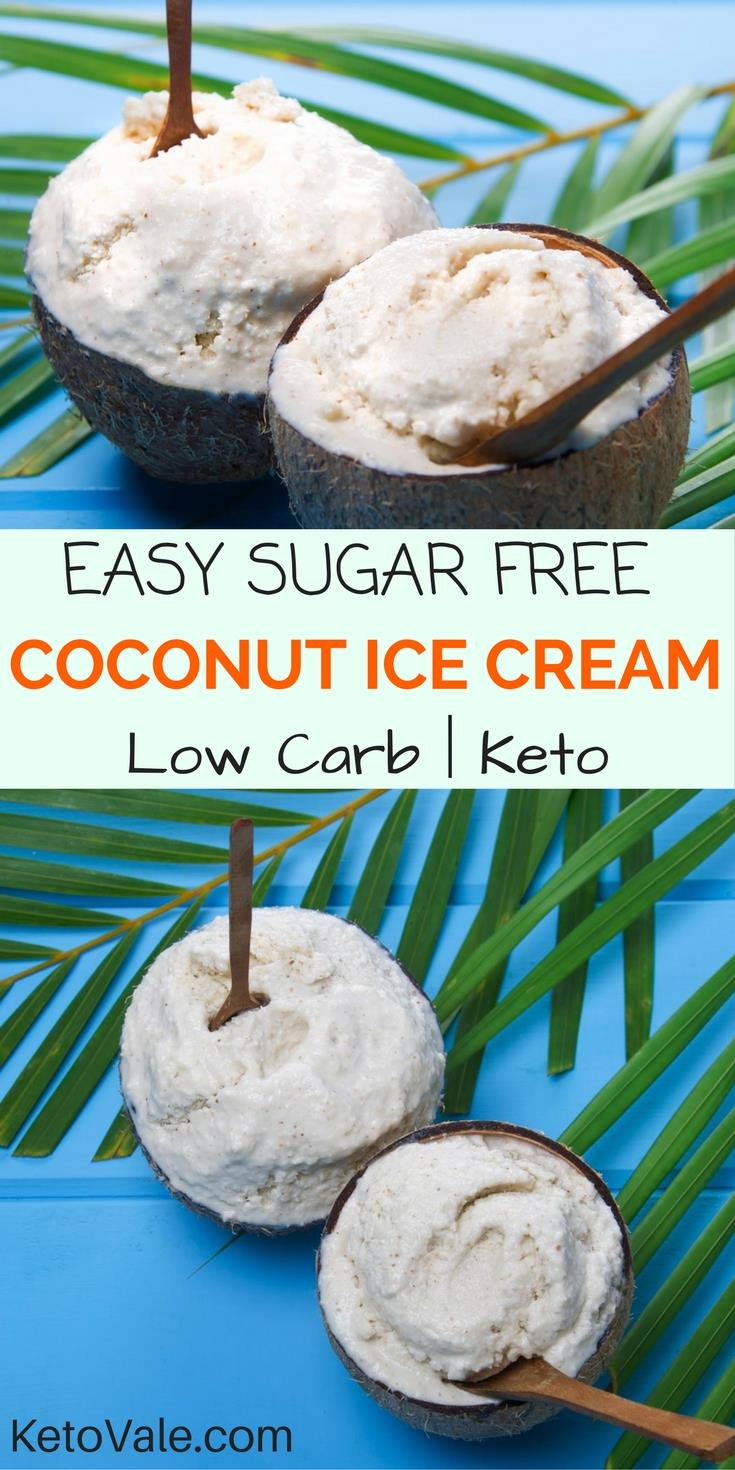 Related: Low Carb Chocolate Ice Cream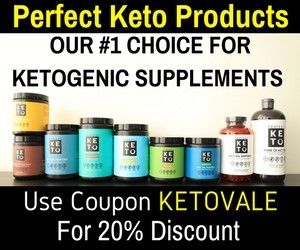 Receive Our Free 7-Day Keto Meal Plan + Weekly Recipes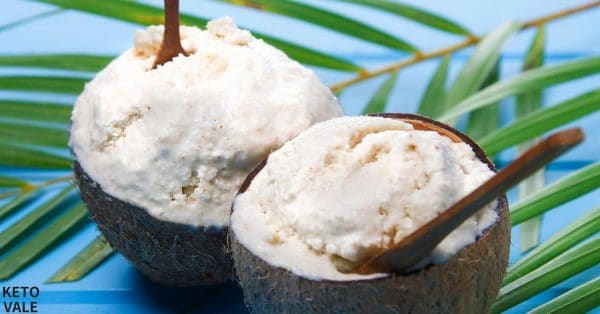 Start by beating the sweetener and egg yolks together in a mixer. Blend until homogeneous and creamy.

Pour the beaten egg mixture into a medium pot over low medium heat. Add the vanilla, cinnamon, and heavy cream. Keep stirring until the ingredients combine fully. Once the edges of the mixture start bubbling, turn off the heat so as not to overcook. Stir together with the coconut cream and some shredded coconut if preferred. Fold continuously to make a thick, consistent custard texture.

When the mixture cools down to ambient temperature, freeze for 6-8 hours. Take out from the freezer once every two hours. Mix with a spatula to dissolve any ice crystals formed. Repeat for at least two times for a creamy and crystal-free ice cream.

Remove from the freezer once ready to serve. Top with some grated coconut.
This makes 6 servings.
Macros (per serving): Calories: 397– Fat: 40.7g – Net carbs: 4.6g (total carbs: 5.1g, fiber: 0.5g) – Protein: 4.9g