Sometimes it seems extremely hard to find an ice cream that tastes good without destroying your keto dream. Do you daydream about an ice cream that doesn't kick you out of ketosis?
It might sound crazy, but we could argue that this easy recipe can actually keep you healthy because it is very tasty and completely sugar-free!
Feel free to adjust this recipe to your desired consistency and maybe use coconut cream if you're dairy-free. Make plenty to share with your lovely family.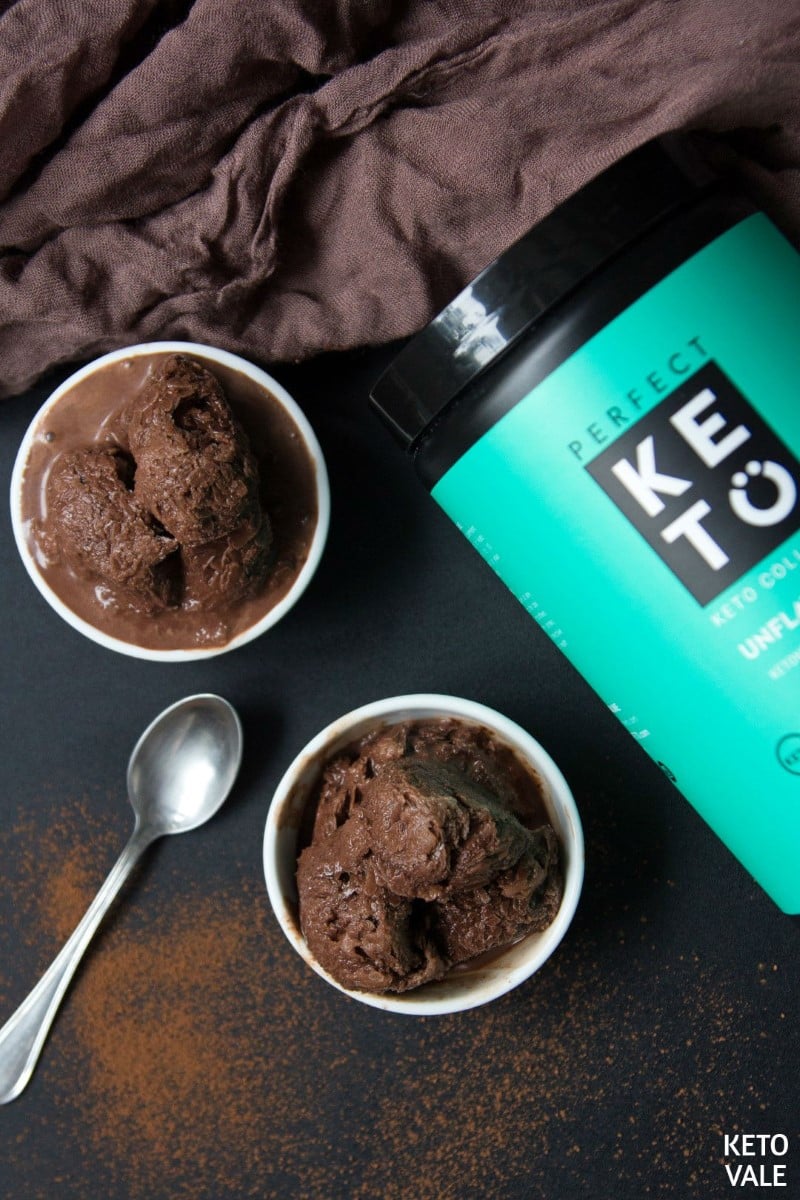 Collagen is the keto-friendly protein powder we use in this recipe. It's super easy to incorporate with other ingredients to create a delicious and nutritious ice cream.
Collagen makes up 25% – 35% of the protein in our body. It's found not only in cartilage and skin but also in blood vessels and tissue fluid.
Most people don't get enough collagen from their diet. We can eat enough regular protein easily from meat, but this specific type of protein is usually absent in our meals.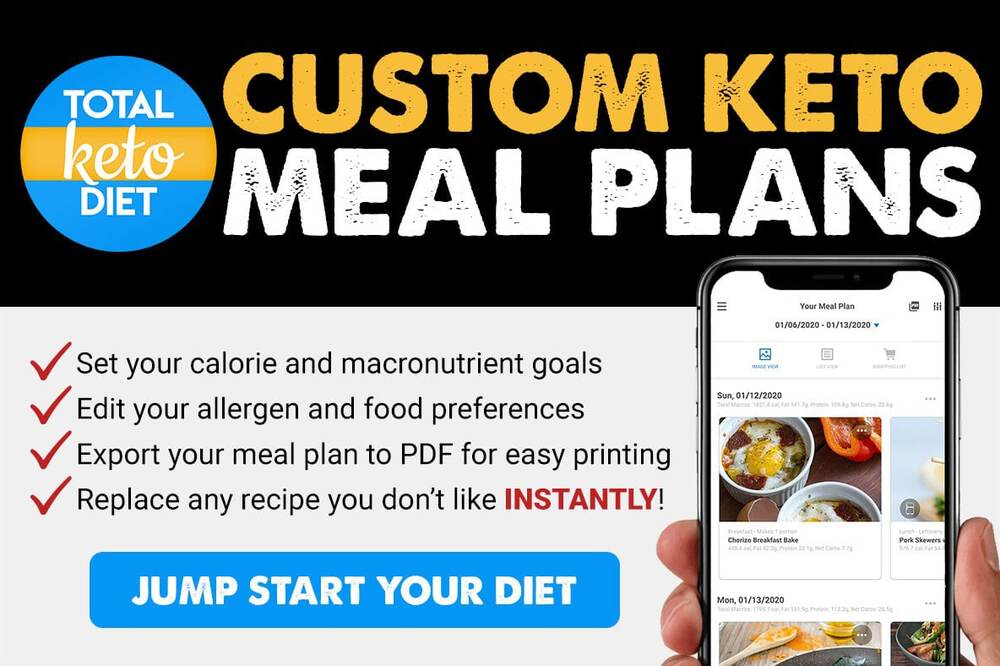 Research shows that collagen can be used to help keep your hair, skin, and nails healthy. It promotes elasticity, which can help reduce the appearance of wrinkles. Collagen also helps repair damaged joints and tissues. People who regularly taken collagen may benefit from joint pain, including carpal tunnel syndrome and arthritis.
According to one study, collagen can help preserve cartilage and reduce inflammation in damaged areas of the body to reduce the symptoms of osteoarthritis in the human knee (1).
Collagen also helps keep your gut healthy by repairing the lining of your gut. This part of your body is responsible for preventing toxins and harmful molecules from leaking into your bloodstream, which can cause widespread inflammation and toxicity (2). Improving your gut permeability may also enhance immune health (3).
Besides collagen protein, other ingredients used in this recipe are almond milk, cocoa, vanilla extract, and stevia. You can use heavy cream (or coconut cream if dairy-free) instead of almond milk for a thicker texture and density.
That's all! Very simple, isn't it?
Also, you can add shredded nuts or chocolate chips for decoration.
This ice cream is an excellent dessert in hot weather. You can surprise your friends and relatives with your culinary skills. You'll only spend five minutes cooking this dish, not including the time it takes for ice cream frosting. Bon Appetit!
---
Let's Do It!
Add unsweetened almond milk, cocoa powder, Keto Collagen (we used Perfect Keto Unflavored Powder), stevia (or your choice of keto sweetener to taste), and vanilla extract to a blender.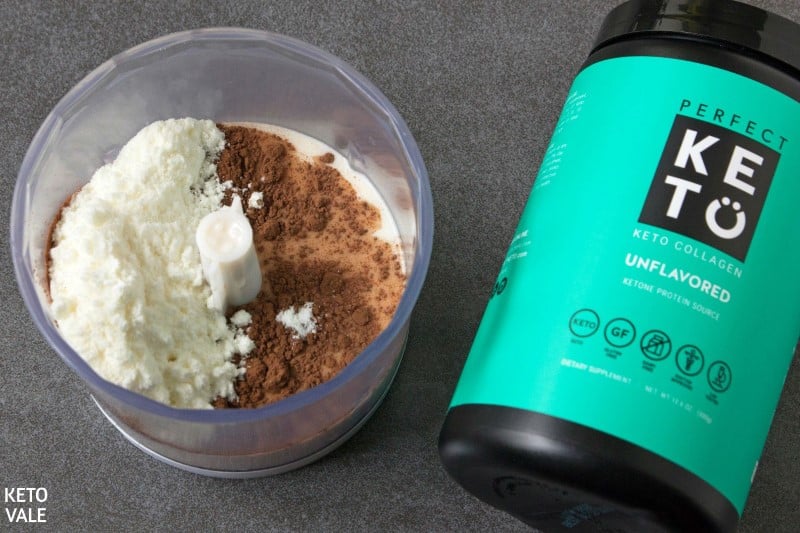 Blend the mixture then transfer to an ice cream container. Freeze for 4 hours or more until firm. Enjoy!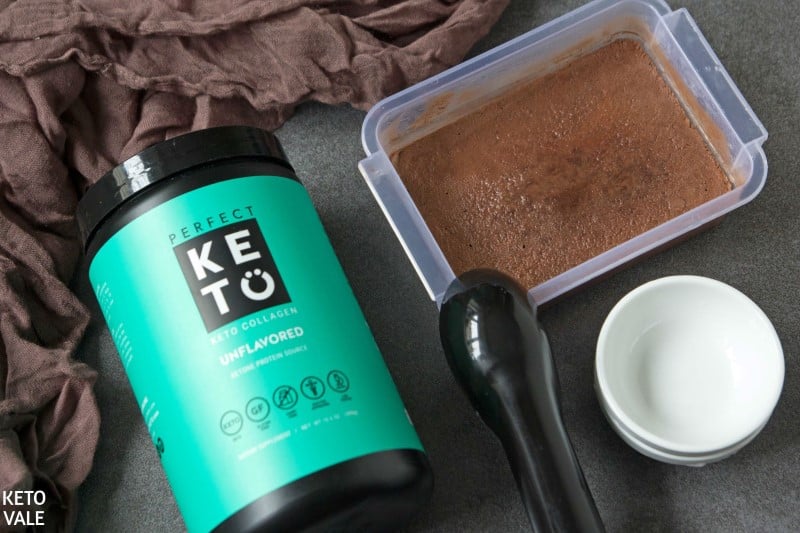 Save this recipe by pinning this picture to your Pinterest board for later use!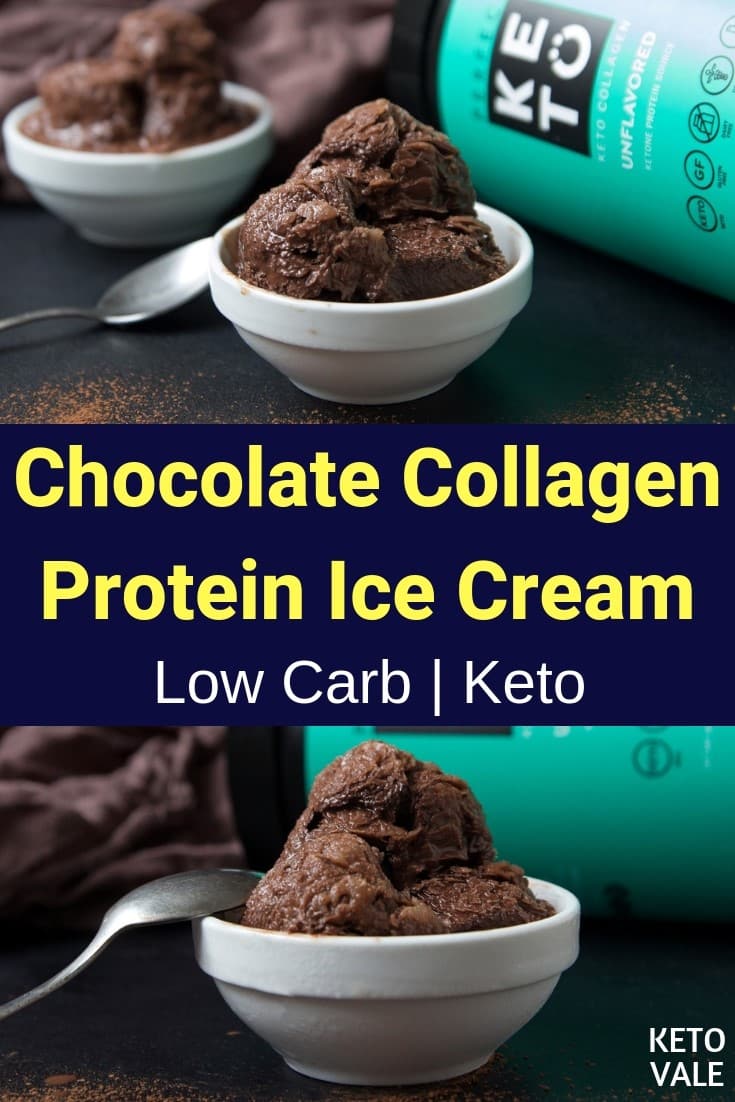 Related:
Keto Chocolate Collagen Protein Ice Cream
This recipe is a great healthy, low-carb, and keto-friendly alternative to regular chocolate ice cream.
Instructions
Combine all ingredients in a blender and blend until smooth.

Transfer the mixture to the loaf pan and freeze until firm (approximately 4+ hours or overnight).

Scoop and enjoy!
Notes
You can use an ice cream maker to make this too.
Nutrition/Macros
Nutrition Facts
Keto Chocolate Collagen Protein Ice Cream
Amount Per Serving
Calories 155
Calories from Fat 72
% Daily Value*
Fat 8g12%
Sodium 229mg10%
Potassium 273mg8%
Carbohydrates 7g2%
Protein 17g34%
Calcium 123mg12%
Iron 1.1mg6%
* Percent Daily Values are based on a 2000 calorie diet.
Pin To Save This Recipe