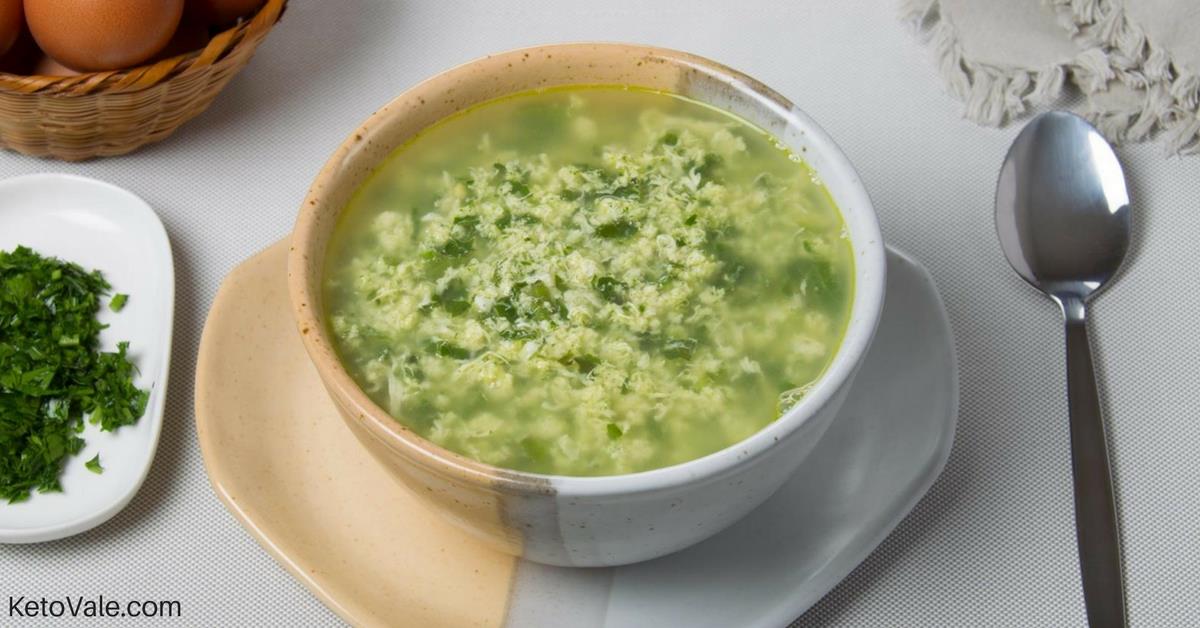 Stracciatella Soup
Stracciatella, as known as Stracciatella alla romana, is an Italian soup made of meat broth and small shreds of egg. It's prepared by drizzling the mixture egg into boiling broth and keep stirring until it's cooked.
For our keto Stracciatella Soup, we will be using chicken broth as the base, then adding egg, spinach and Parmesan cheese with a touch of basil and parsley. The texture will look incredible.
This is an easy Italian soup recipe that you will love, especially in those cold winter days.
Feel free to save this recipe by pinning this picture to your Pinterest board for later use!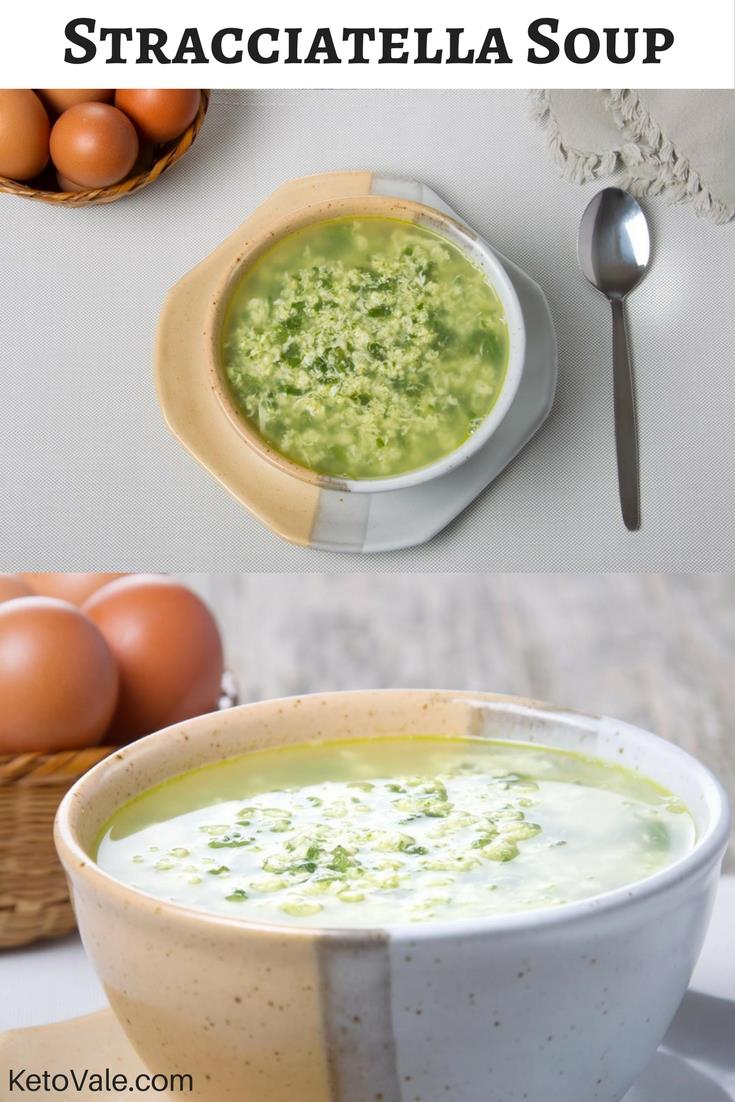 Related: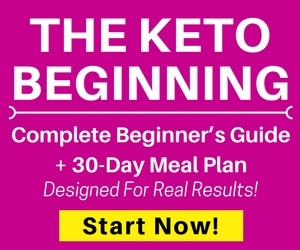 Receive Our Free 7-Day Keto Meal Plan + Weekly Recipes
6

cup

chicken broth

2

large eggs

2

tbsp

Parmesan cheese

grated

1

cup

spinach

cut in thin strips

2

tbsp

parsley

chopped

2

tbsp

fresh basil leaves

chopped

salt and pepper to taste
6

cup

chicken broth

2

large eggs

2

tbsp

Parmesan cheese

grated

1

cup

spinach

cut in thin strips

2

tbsp

parsley

chopped

2

tbsp

fresh basil leaves

chopped

salt and pepper to taste
Put the broth in a large pot and bring to a boil. Meanwhile, finely chop the spinach and parsley.

Break the eggs, and put them in a small cup, beat the eggs with a fork and add them slowly to the broth. It is important to stir the broth while adding the egg mixture so that it does not stick in one place.

Add the grated cheese and continue stirring, finally add basil leaves, spinach, and parsley.

Season with salt and pepper. Serve hot
Macros (per serving): Calories: 93– Fat: 3.9g – Net carbs: 2.4g (total carbs: 2.8g, fiber: 0.4g) – Protein: 12g