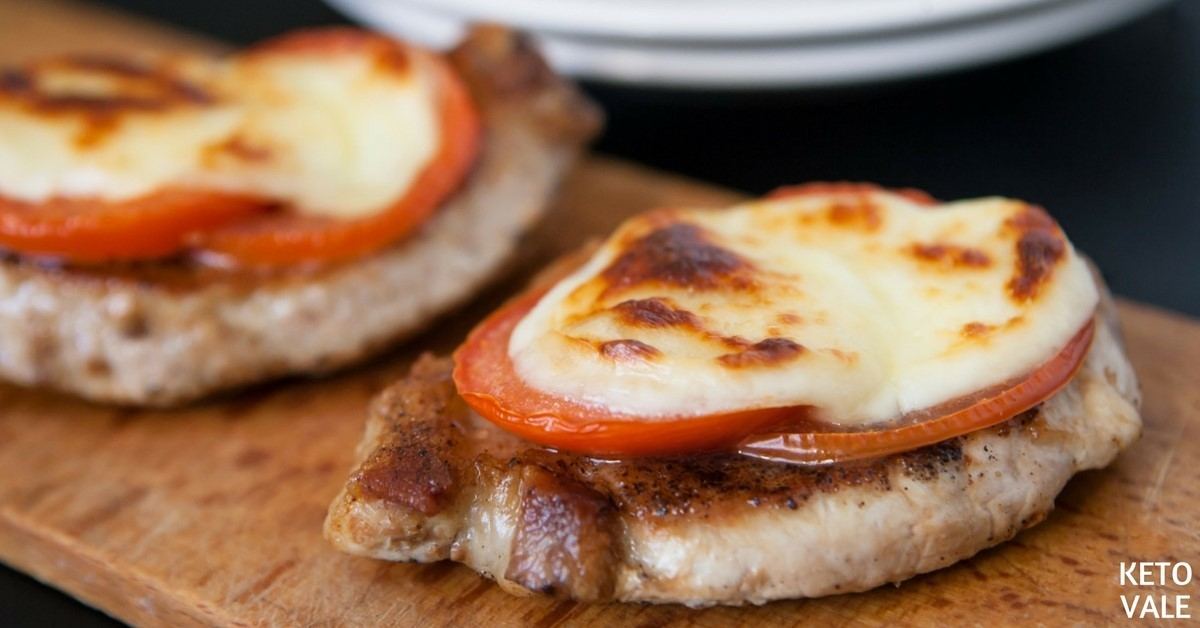 Mozzarella Pork Chops
This recipe couldn't be any easier, quicker and more flavorful. Don't hesitate to season each side of the pork chops with your preferred seasoning.
You can use pork chop with or without bone. It should still have a little layer of fat on the outside. This will taste and smell very good when frying.
The size of your pork chop will depend on where you buy it. It can be thick or thin. The one used in this recipe is a small-medium size (around 140g per piece).
Save this recipe by pinning this picture to your Pinterest board for later use!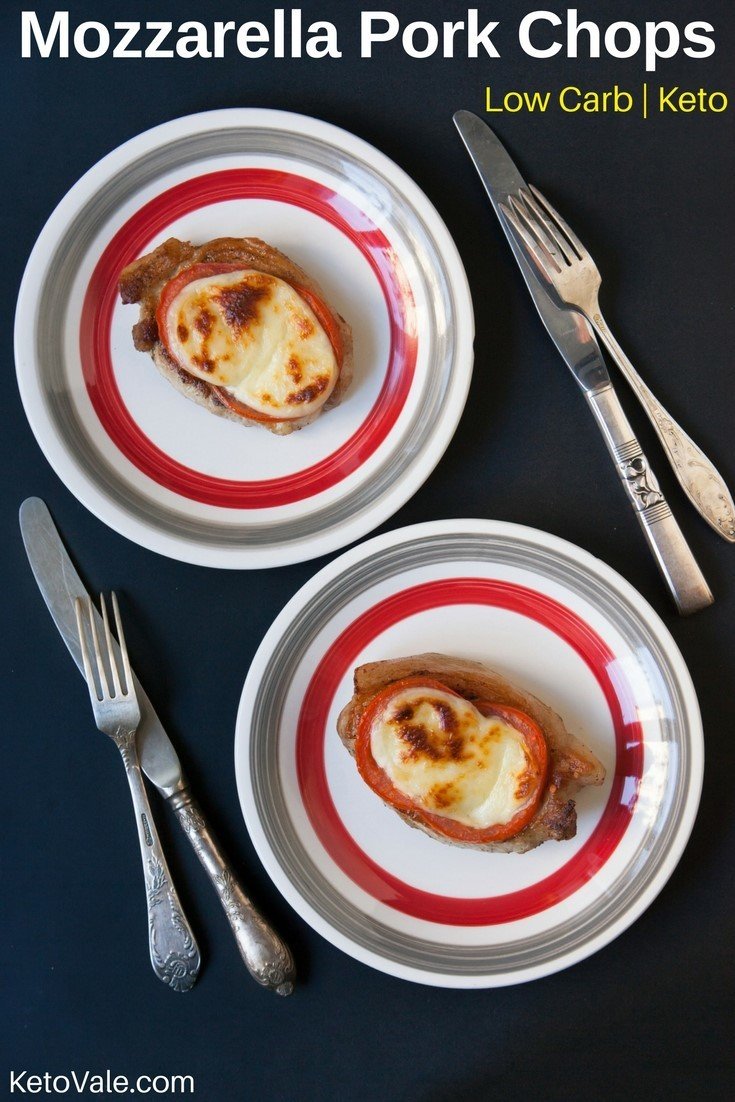 Related: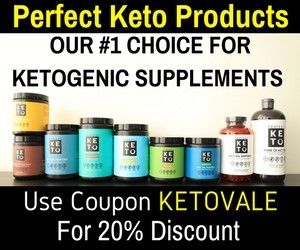 Receive Our Free 7-Day Keto Meal Plan + Weekly Recipes
Heat the butter, as well as the olive oil, in a large skillet over medium-high heat.

Generously rub some pepper and salt in each side of the pork chop.

Pan sear the pork chops in the skillet for about 2-3 minutes for each side.

Transfer the meat to a baking sheet lined with parchment paper. Arrange 2 tomato slices and a piece of mozzarella cheese on top of each pork chop.

Set the broiler to high and cook the meat for around 5 minutes. Melt the cheese before removing from the oven. Serve with a salad or low carb veggies on the side.
Macros (per serving): Calories: 421– Fat: 32.2g – Net carbs: 2.4g (total carbs: 2.8g, fiber: 0.4g) – Protein: 31.6g