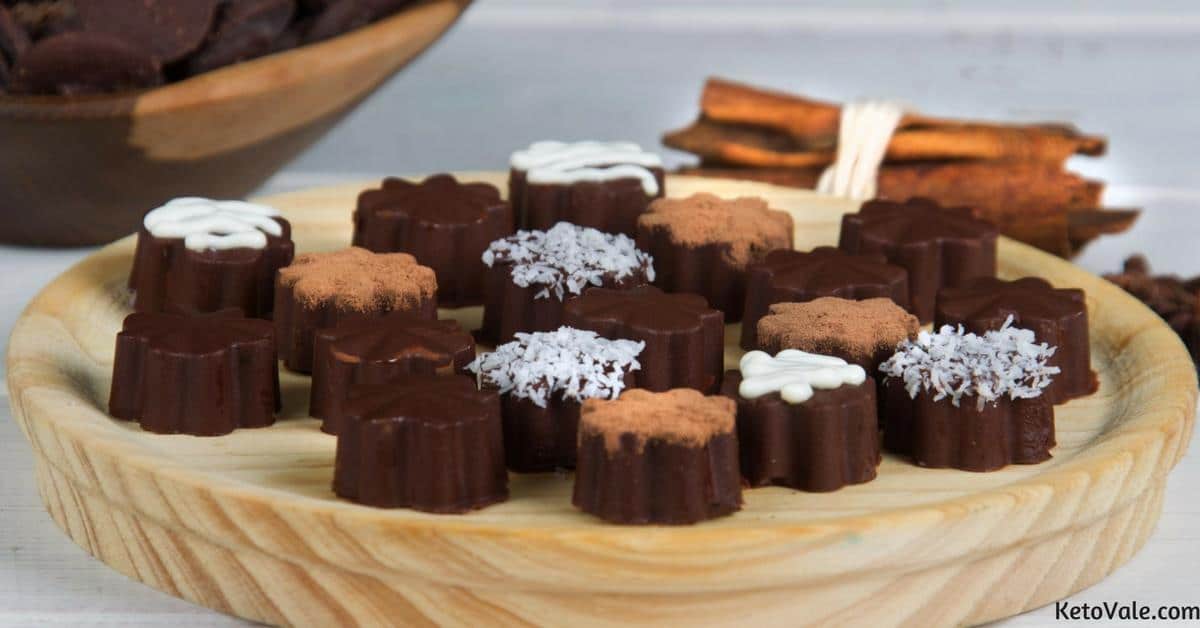 Lemon Cheesecake Chocolate Fat Bombs
If you're a fan of chocolate and keto fat bombs in general, you will love this lemon cheesecake chocolate fat bombs recipe.
Dark chocolate helps protect the heart. It is rich in antioxidants and stimulates blood flow to the brain and improves cognitive function. The higher the cocoa content of the bar (70% or more) with no added sugar, the better it is for your health (1).
Cacao, the main ingredient of dark chocolate, is one of the most antioxidant-rich foods you can find. It is a great source of polyphenols which helps your body combat oxidative stress. A moderate consumption of chocolate could be part of a healthy diet (2).
These chocolate fat bombs are ideal for a gift too. By using a silicone mold and a few simple ingredients, you can make these delicious treats.
We add cacao powder, sour cream and grated coconut to decorate. You can decorate them to your liking. Also, you can substitute the filling for peanut butter or another keto filling.
Be sure to save this recipe by pinning this picture to your Pinterest board for later use!
Related: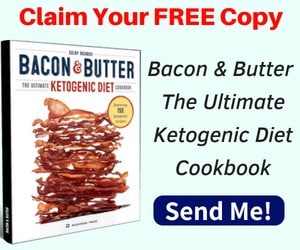 Receive Our Free 7-Day Keto Meal Plans + Weekly Recipes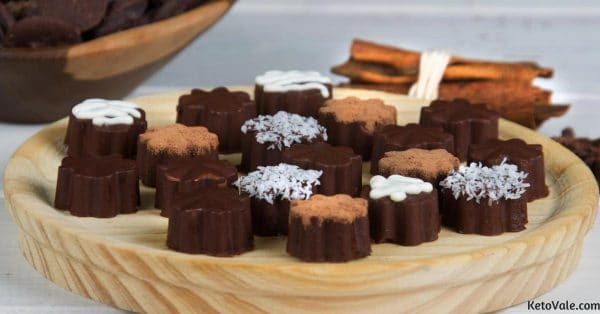 Put all of the cheesecake ingredients in a mixing bowl. Stir continuously until uniform and creamy. Pour the batter into a decorating squeeze bottle.

Start making the chocolate mixture by melting the chocolate over a double boiler. Mix in the coconut oil and stir well to create a homogeneous mixture.

Pour ⅓ of this chocolate mix on silicone molds. Spread on all sides of the molds. Refrigerate for a couple of minutes until set.

Fill the molds with the cheesecake batter.

Enclose the fat bombs with the leftover chocolate mix. Fill up to the rim of the molds to cover completely.

Replace in the fridge for half an hour.

When set and ready, simply unmold and serve cold.
Depends on the mold size you use, we made 15 pieces out of this recipe. Here's the nutritional info of each piece.
Macros (per serving): Calories: 121 kcal – Fat: 12.5 g – Net carbs: 1.2 g – Protein: 0.9 g