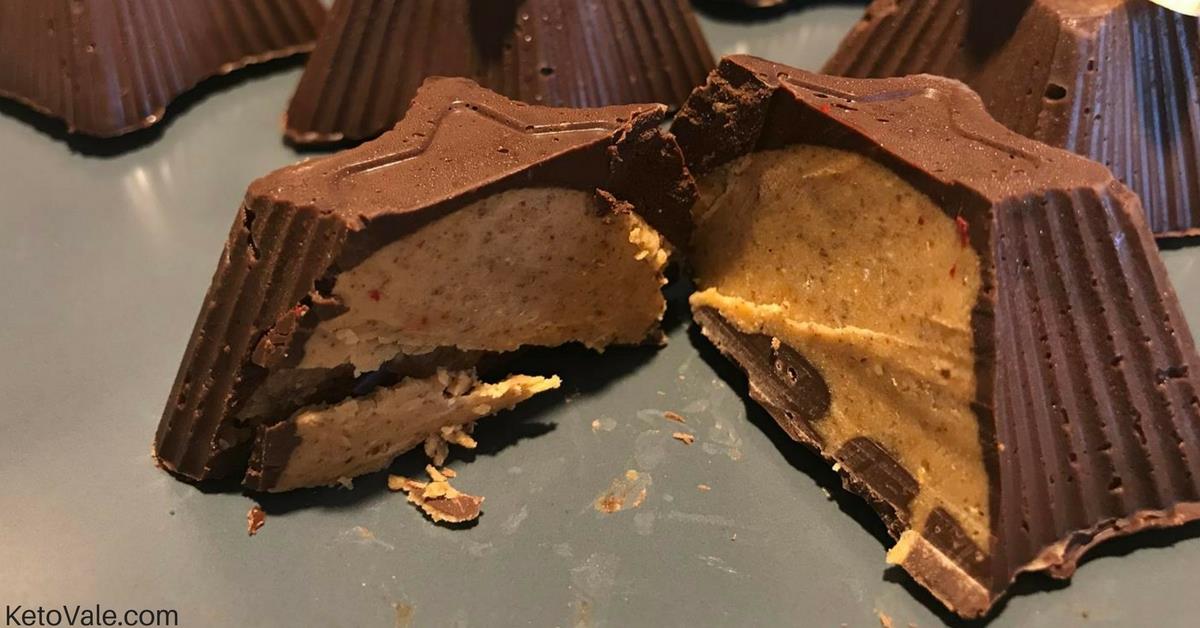 Chocolate Almond Butter Fat Bombs
If you enjoy having a piece of fat bomb every once in a while then this chocolate almond butter fat bomb recipe is ideal for you. You can make them and store in the freezer and use when you need to.
For this recipe, you can use unsweetened chocolate or dark chocolate with at least 85% cacao. For the almond butter and peanut butter, it's best to buy the freshly made ones from the health food store or you can make them from home. There are many great tutorial videos on YouTube for this.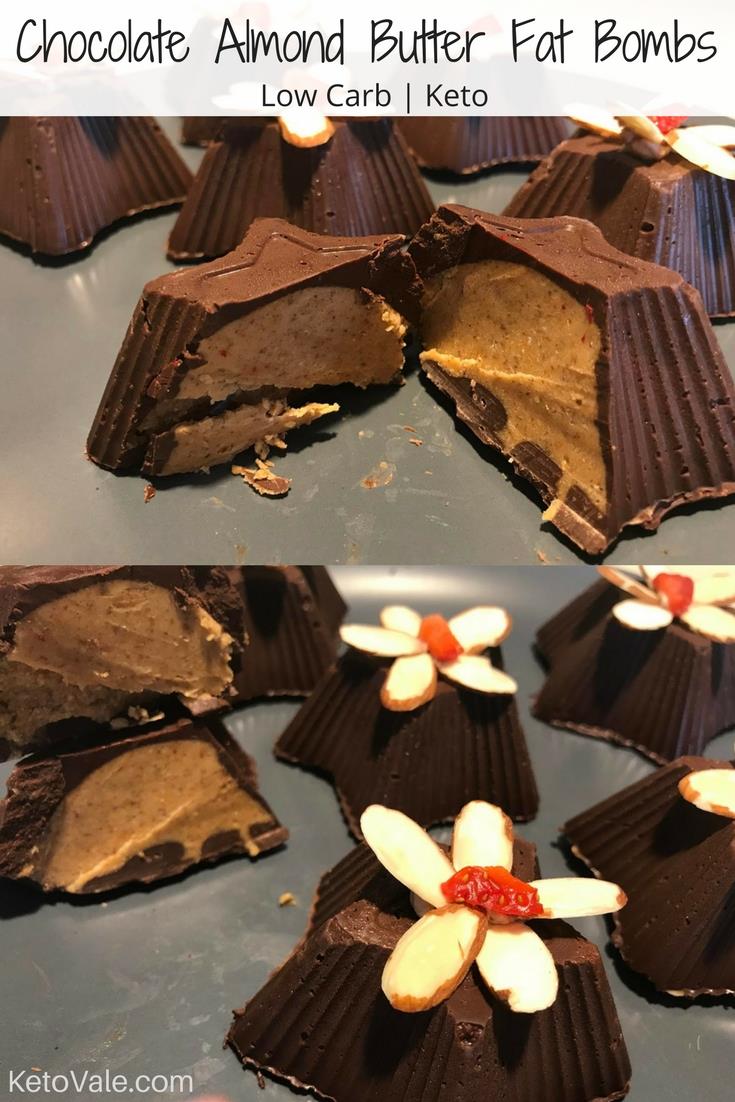 You can add a little bit of sweetener and a few slices of almond to increase the taste.
Feel free to save this recipe by pinning this picture to your Pinterest board for later use!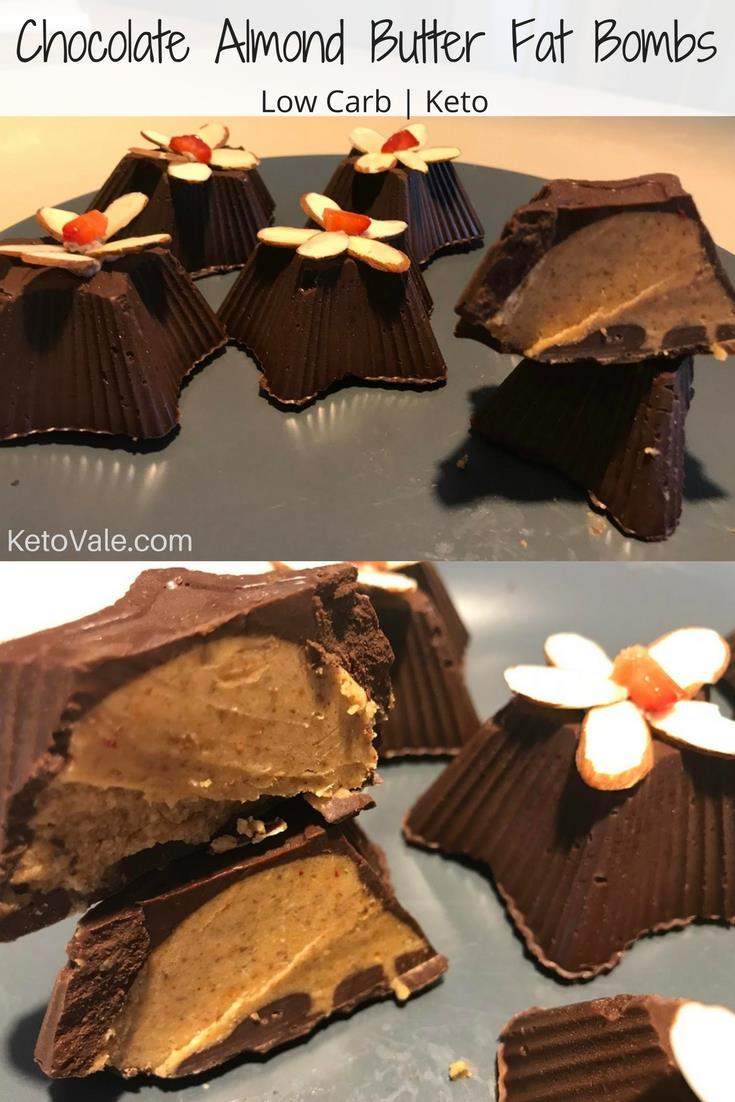 Related: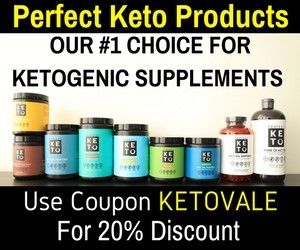 Receive Our Free 7-Day Keto Meal Plans + Weekly Recipes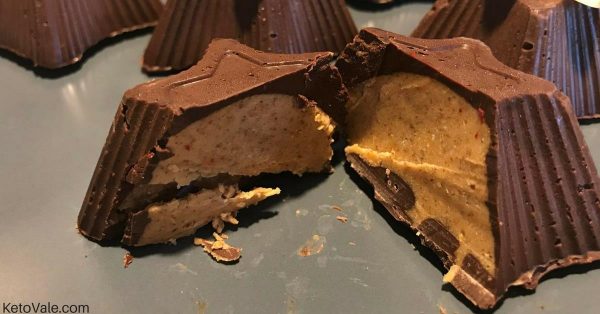 | | |
| --- | --- |
| | |
Melt chocolate using a water bath or in a microwave. Stir it to make sure it doesn't burn.

Cover your silicone forms with half of the melted chocolate and put in a freezer for about 15 min.

To make a filling, in a separate bowl combine almond butter, peanut butter, coconut oil and butter. Mix it well with a mixer. Add sweetener of your choice if needed.

Take forms out of the freezer and distribute filling leaving space for the top chocolate layer.

Warm up the rest of the melted chocolate if needed and spread on top of the forms sealing the filling inside. Put in a freeze for about 40 minutes until set.

Remove from the forms and enjoy.
If you use a 12-hole silicone mold, this will make 12 pieces of fat bomb. Here is the nutritional information for each piece.
Macros (per serving): Calories: 112 – Fat: 11.4 g – Net carbs: 2.2 g (total carbs: 3.3 g, fiber: 1.1 g) – Protein: 2 g