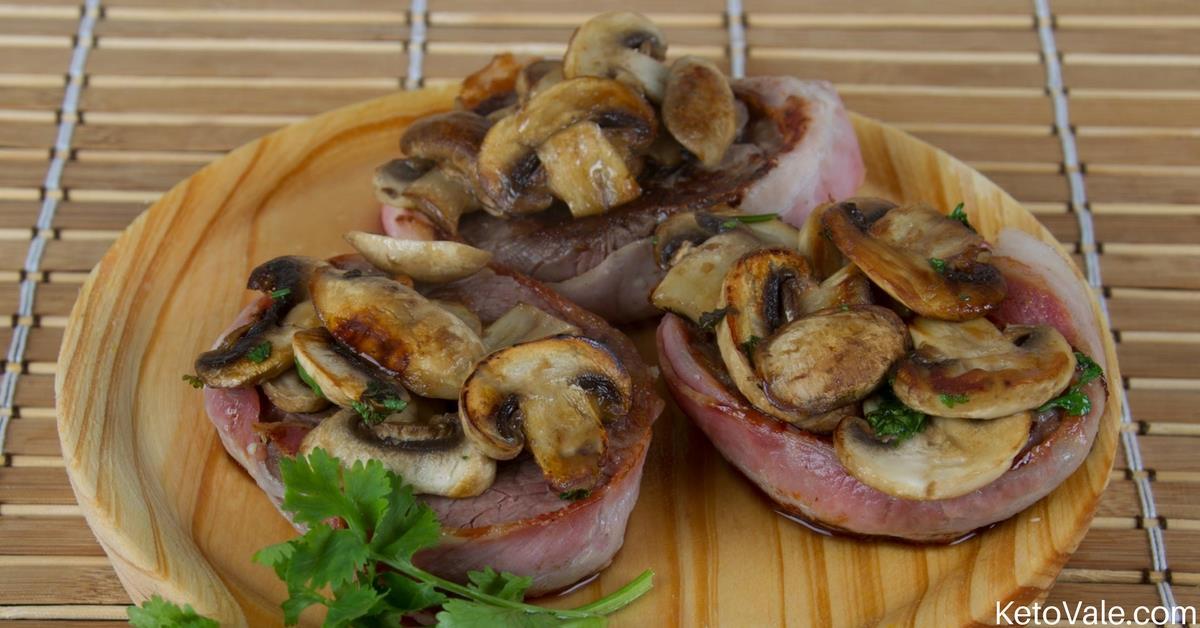 Bacon Wrapped Filet Mignon
Filet mignon wrapped in bacon is one of the easy and delicious keto dinners you can prepare for yourself and your family. A surprisingly simple, yet elegant piece of steak wrapped in bacon and seared to perfection.
This dish is very easy to cook, yet it will make your family or friends feel special.
You can serve this with a simple mushroom sauce. We sautee mushroom with butter and garlic. You can add heavy cream in this mushroom sauce if you want to. We keep it simple this time.
Feel free to save this recipe by pinning this picture to your Pinterest board for later use!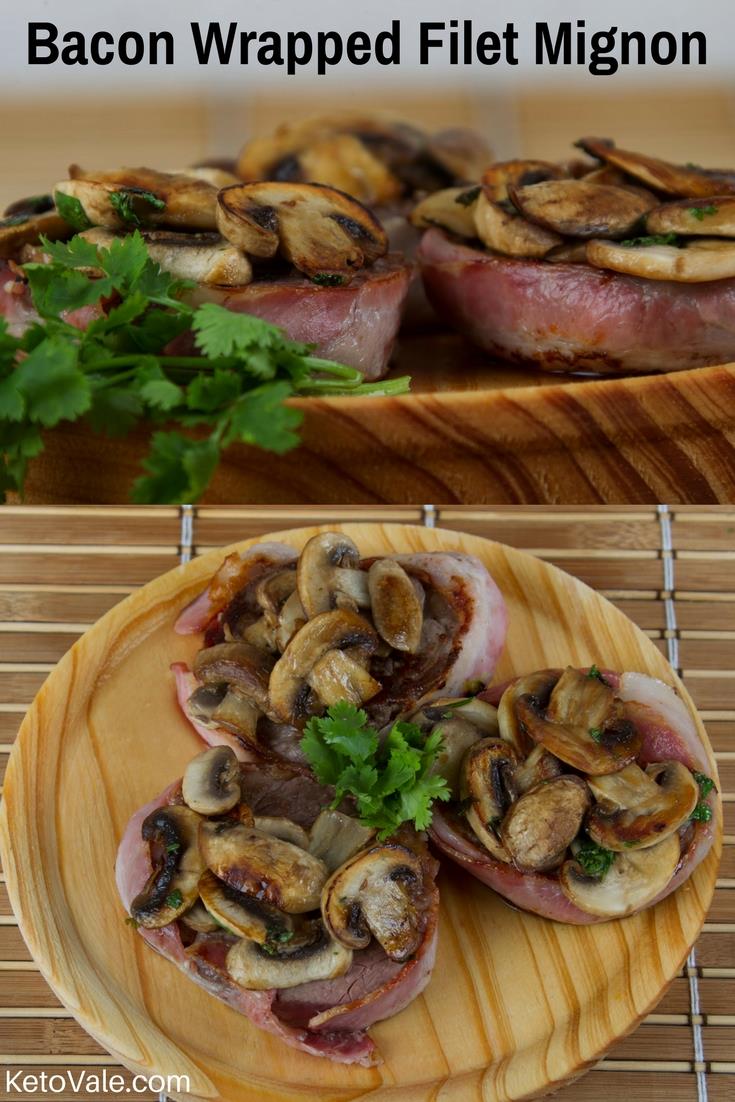 Related: Grilled Beef Steak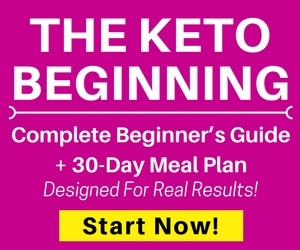 Receive Our Free 7-Day Keto Meal Plans + Weekly Recipes
Rub both sides of the filet mignon with olive oil and season generously with salt and pepper.

Wrap a slice of bacon around each filet and secure with a toothpick.

Heat the pan, add olive oil and sear each side of the filet for 1 - 2 minutes until you get a nice brown crust. Just let it sear without moving it.

Remove from the stove and put the pan in a preheated 420F oven for 5-8 minutes, depending on the steak thickness and how cooked you want it to be.

While waiting for the steak to cook in the oven, we prepare the mushroom. In another pan, melt butter and sauté mushroom with garlic for 2 minutes. When they are tender, reserve to serve with the filet mignon.

Once steak is ready, remove from oven and serve with mushroom sauce on top.
Macros (per serving): Calories: 538– Fat: 46.7 g – Net carbs: 0.8 g (total carbs: 0.9 g, fiber: 0.1 g) – Protein: 26.6 g