Today we'd like to introduce you to our friend Kim Fletcher. Kim is from Australia. She has been on keto for 17 months and has lost over 50kg (110lbs). In this article, she will share a lot of great tips how she was able to achieve this amazing result.
If you have a success story to share with our community, please send us a message on our contact page and let us know about it. We'd love to read your success story!
If you're new to the ketogenic diet and looking to get started, feel free to check our keto guide and meal plan!
Here's Kim's full story:
---
Please tell us your story:
I started keto as I had just been diagnosed with a rare muscle disease and heard it was great for inflammation and all sorts of health conditions. I started noticing a difference in my health around the 3 months mark less pain and other health conditions started to improve. I lost over 110 lbs. I found that keeping keto simple was the key to my weight loss sticking to 20 grams of carbs or less a day and having healthy fats incorporated into my meals. My usual day of eating is green veg meat and healthy fats. It's definitely a life-changing journey that anyone should try and once you try you would have wish you started sooner. I'm now feeling so much healthier I'll be keto for life.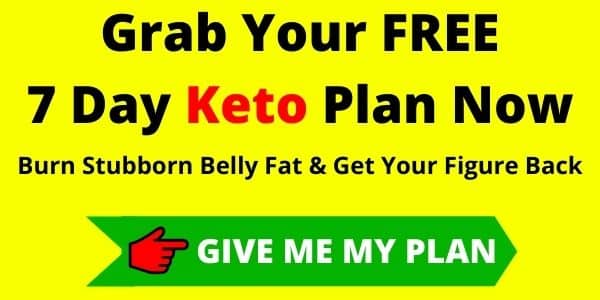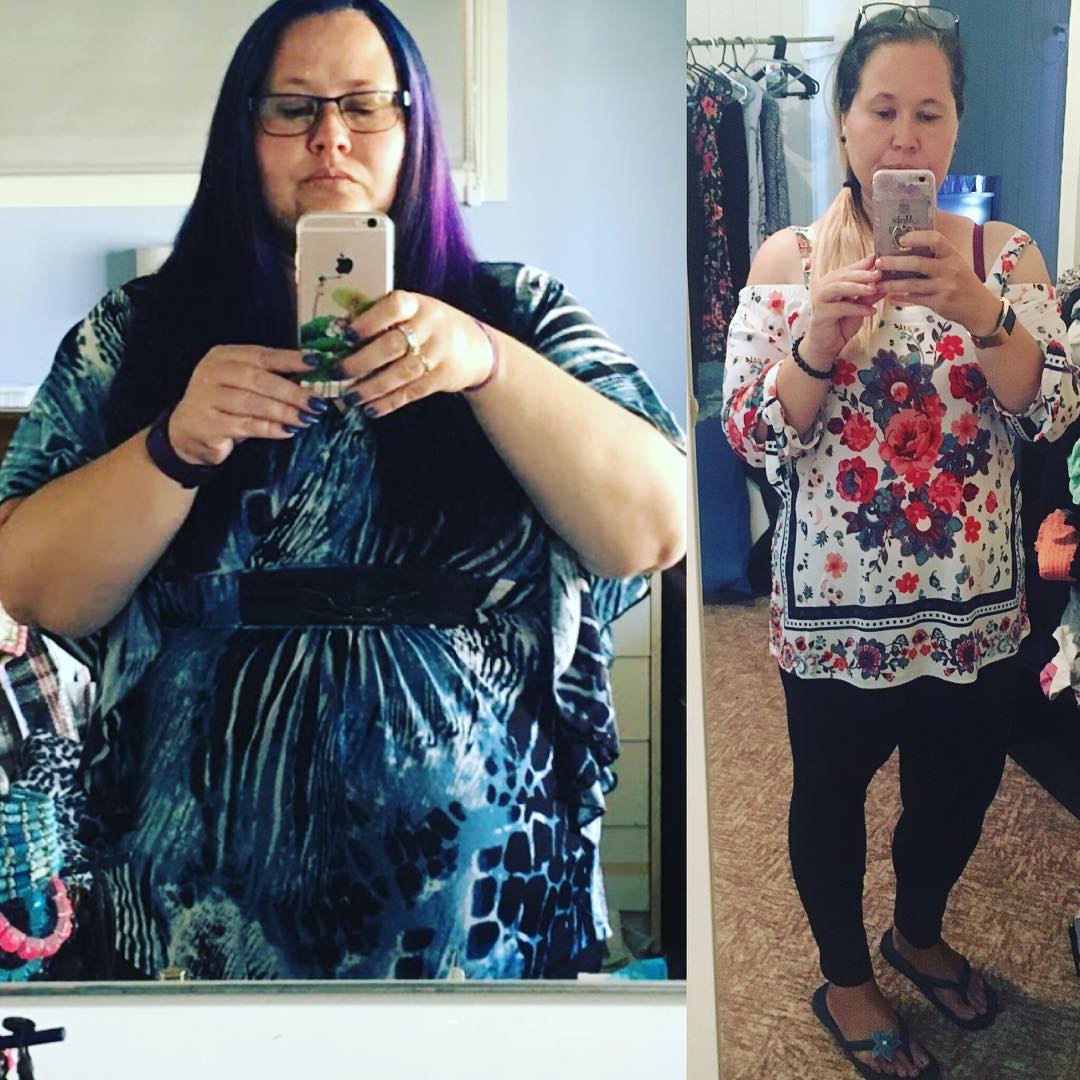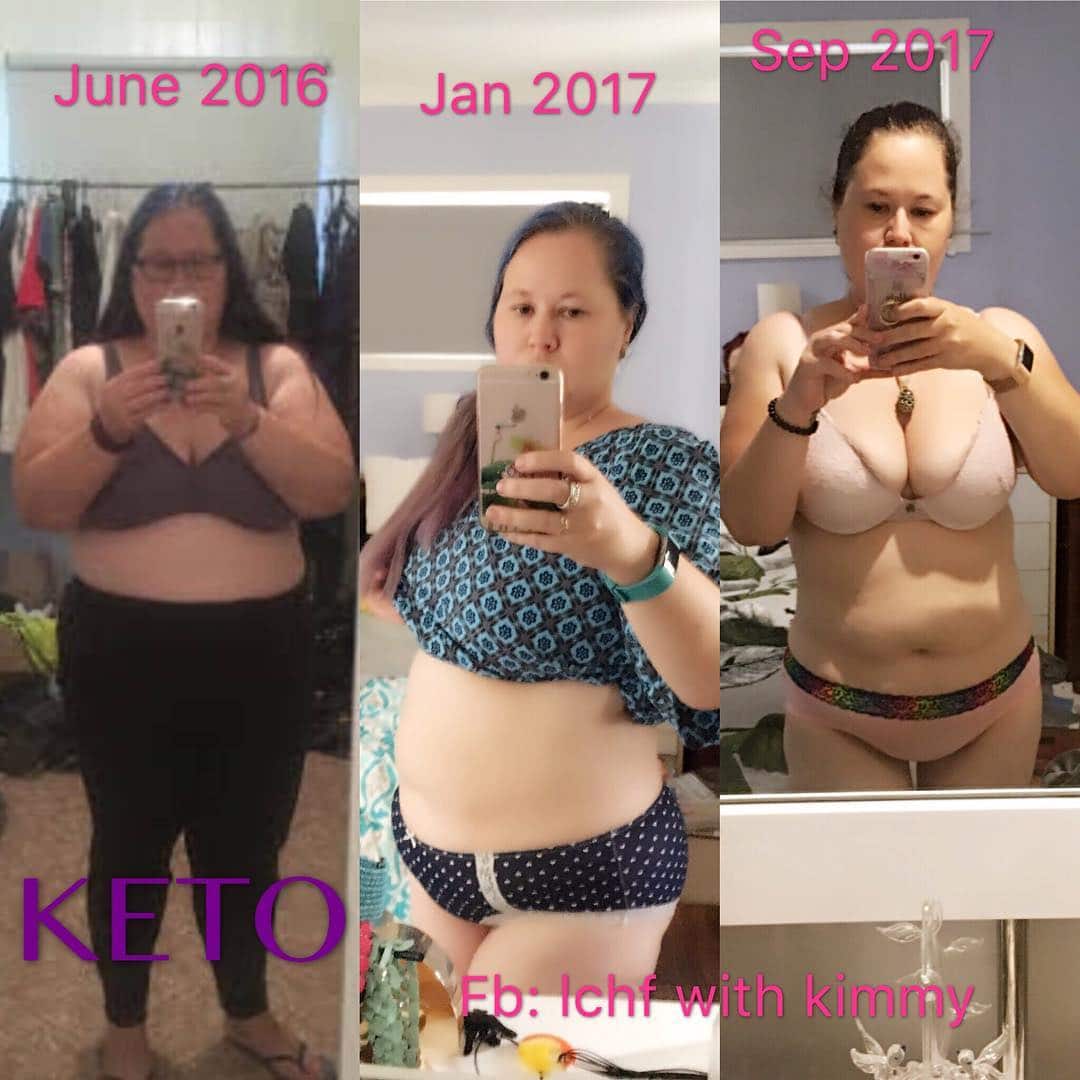 How has your life changed since going keto?
My life has changed drastically for me. Keto has improved nearly all my health issues.
What did you personally do in your first 10 days of keto?
The first 10 days were the hardest for me as I was such a sugar and carb addict so going straight onto 20 grams of carbs a day my body was withdrawing heaps but I stuck with it and made sure I kept my electrolytes water and fats up.
Do you count and track macros strictly?
I did in the beginning but now being on keto for so long I know what I'm allowed and how much I'm allowed.
Do you exercise? If yes, what's your workout routine like?
Due to my medical condition, I cant do too much exercise at the moment I'm doing short walks.
Have you ever encountered a plateau? If so, how did you get over it?
Yes, I've had a few on my journey the longest being 5 weeks. I just kept patient and kept on doing what I'm doing and it eventually passed.
What is your WHY (your drive/motivation) to keep on track and stay focused?
Getting so ill has made me realize you have to look after your body and keto has improved my health so much it drives me to keep going I want to keep happy and healthy and I wasn't that prior to keto
What are your favorite ingredients to prepare keto meals?
My favorite ingredients are coconut oil, olive oil, cacao,Stevia, cream, cauliflower and cheese. You can do so much with these ingredients.
What are your favorite keto meals/recipes? and/or What does your meal plan look like?
I love cauliflower fried rice. You can do so much with cauliflower. I wasn't aware of this before keto. Bunless burgers and taco salads are my favourite.
Is there any book or resources that you would recommend to our readers?
I just bought the Pete Evans Low Carb Healthy Fat book. I'm finding it wonderful with easy recipes.
Finally, What advice would you give someone who is just starting out on keto?
It's the best decision you're ever going to make. Your body and mind will love you for it. Keep meals simple. Drink lots of water and make sure you're getting your electrolytes in. And enjoy this new healthy lifestyle.
---
We'd like to thank Kim again for taking the time to share with us her tips and inspiration. You can follow Kim on Instagram at @kimslchf for her daily tips or find her on Facebook at Lchf with Kimmy. She is all in with keto diet and we're sure you can learn a lot of things from her.