Bacon Wrapped Stuffed Jalapenos with Cream Cheese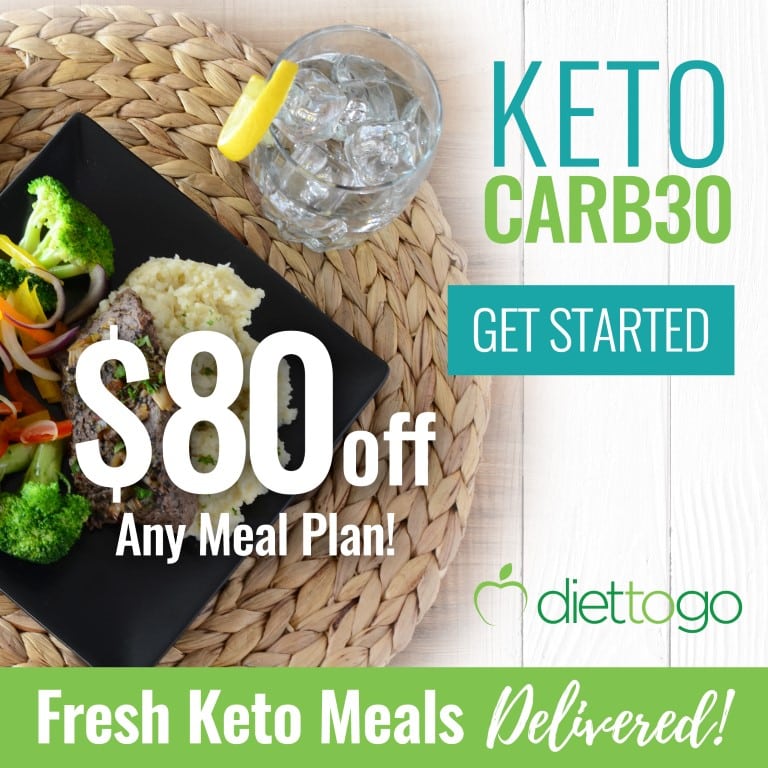 Jalapenos are one of the star ingredients in Mexican cuisine. Just like many people, we love them so much. If you like spicy food, this Bacon Stuffed Jalapenos recipe is perfect for you.
The jalapenos will be filled with cream cheese and ground beef then wrapped in succulent bacon slices.
This is a great keto snack to bring to a party and share with your friends. It is spicy, crispy, creamy and best of all, it has bacon! Who doesn't love bacon?
Feel free to save this recipe by pinning this picture to your Pinterest board for later use!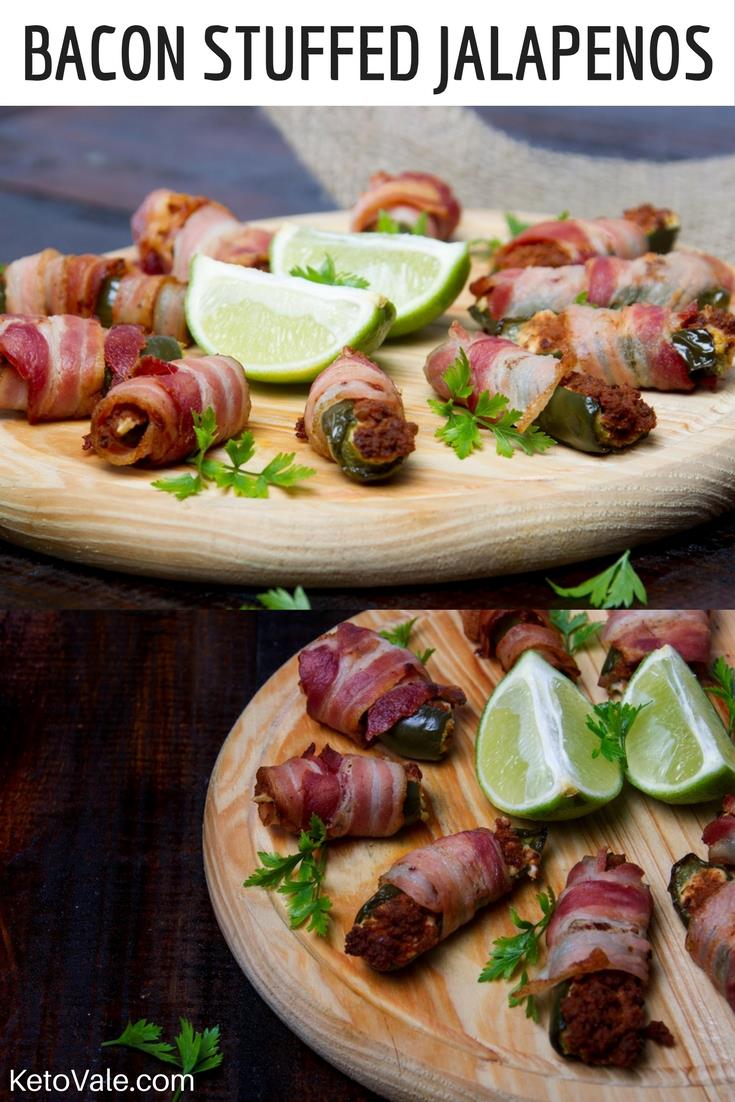 Related:
Receive Our Free 7-Day Keto Meal Plan + Weekly Recipes
Bacon Stuffed Jalapenos
Ingredients
6

large jalapeno

3

oz

Ground beef

1

tbsp

olive oil

2

tbsp

cream cheese

6

bacon slices

halved

salt and pepper to taste
Instructions
Rinse the jalapenos with water and slice them lengthwise to make two portions. Scoop out the seeds. Allow to dry and reserve.

Add olive oil onto a hot frying pan. Sear the ground beef. Pepper and salt the meat to taste. When the meat is brown and cooked, transfer to a dish and set aside.

Stuff the inside of the half jalapeno pieces with a small teaspoonful of cream cheese. Evenly spread to cover the interior.

Top the cheese-stuffed jalapenos with a scant tablespoonful of the cooked ground beef.

Wrap a half bacon slice around the jalapenos.

Arranged all the jalapenos neatly on a baking sheet. Leave in the preheated oven (set at 375°F) for 15 minutes. Crisp and brown the bacon before removing from the oven. Transfer to a serving dish with sour cream sauce on the side. Best eaten warm.
Notes
This whole recipe makes 6 servings (12 pieces). Each serving is 2 pieces. Here's the nutritional information per serving: Macros (per serving): Calories: 210 – Fat: 19.3g – Net carbs: 0.9g (total carbs: 1.3g, dietary fiber: 0.4g) – Protein: 7.8g