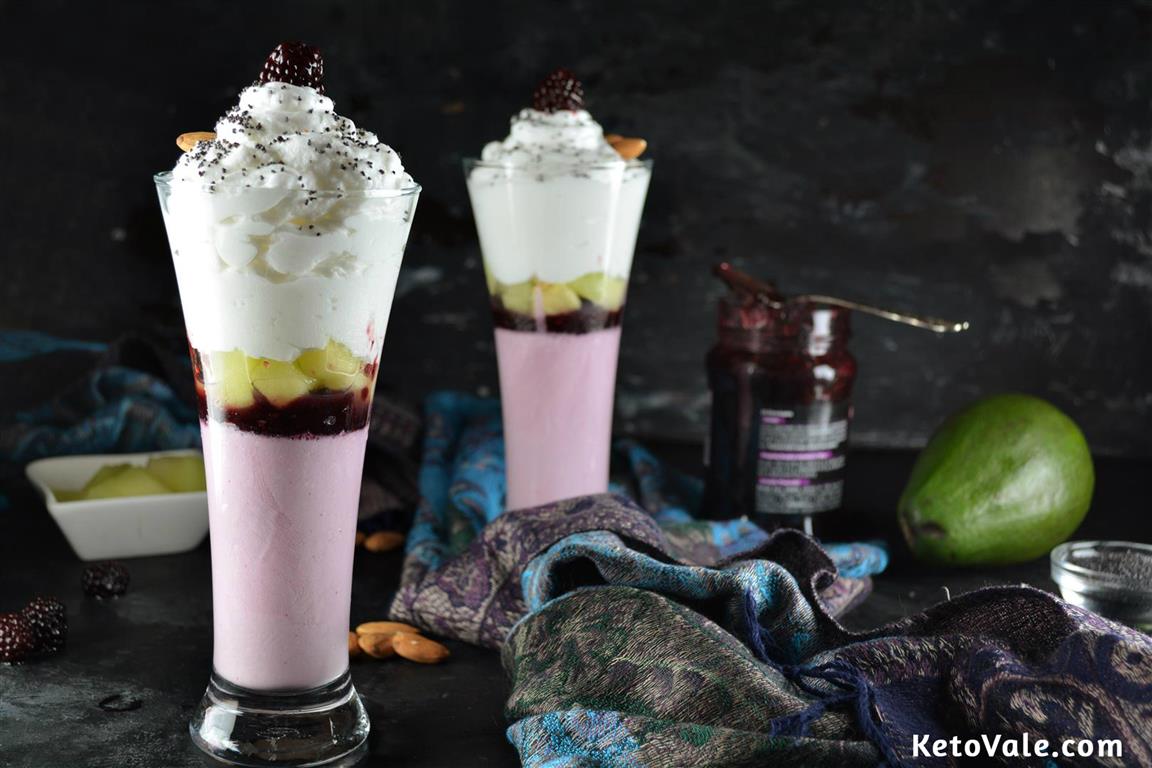 Avocado Frozen Yogurt Low Carb Dessert
This delicious Keto frozen yogurt with avocado is perfect for those sugar cravings you get from time to time. With only 4.8 grams of net carbs, it's a perfect snack or everyday dessert. Avocado is a valuable source of 20 different vitamins and minerals. They contain more potassium than bananas which helps reduce blood pressure, prevents heart attack, and kidney failure. Avocados are also a great source of oleic acid which reduces inflammation and the risk of cancer.
Receive Our Free 7-Day Keto Meal Plans + Weekly Recipes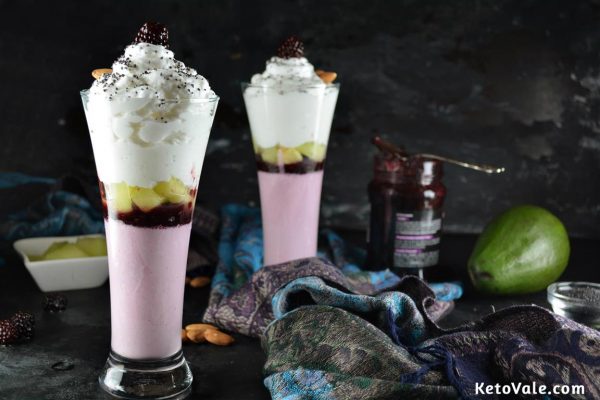 In a large mixing bowl, combine two cups of whipping cream with Greek yogurt, stevia, cherry extract, and arrowroot powder. Using an electric mixer fitted with a whisking attachment, beat well on high speed, for 2-3 minutes. Transfer to serving glasses and freeze for 30-40 minutes.

Combine gelatin with one cup of water. Bring it to a boil and give it a good stir. Cook until gelatin completely dissolves. Remove from the heat and cool to a room temperature.

Slice avocado in half and peel. Cut into chunks and set aside.

Remove the frozen yogurt from the refrigerator. Top with two tablespoons of gelatin and avocado chunks. Add the remaining whipping cream and freeze for 15 minutes.
Nutrition information per serving: Kcal: 285, Protein: 13g, Total Carb: 4.9g, Net Carbs: 4.8g Fats: 24.2g
Greek yogurt and whipping cream have a neutral taste and can easily be combined with different flavors and aromas for the best frozen yogurt you've had. Just a few drops of your favorite sugar-free fruit extract can improve the jello topping aroma. Experiment for a while until you find a perfect combination. Have fun!