One of the easiest and most nutritious drinks you can make for your keto diet is a smoothie because of the ease in the preparation process and the variety you can have.
Today we are sharing with you a light keto smoothie recipe with blueberries and collagen.
This smoothie is a good option for a quick breakfast or midday snack. You can also drink it as a delicious dessert. It only takes five minutes to prepare.
The special must-have ingredient in this smoothie is the keto collagen powder.
It is a keto-friendly protein powder that is necessary for your body to restore its collagen levels and nourish your skin and hair from the inside out.
As we age, our bodies lose the ability to produce collagen, which is why the skin becomes drier and rougher. It's crucial to give the body what it needs to maintain its vitality and optimal health.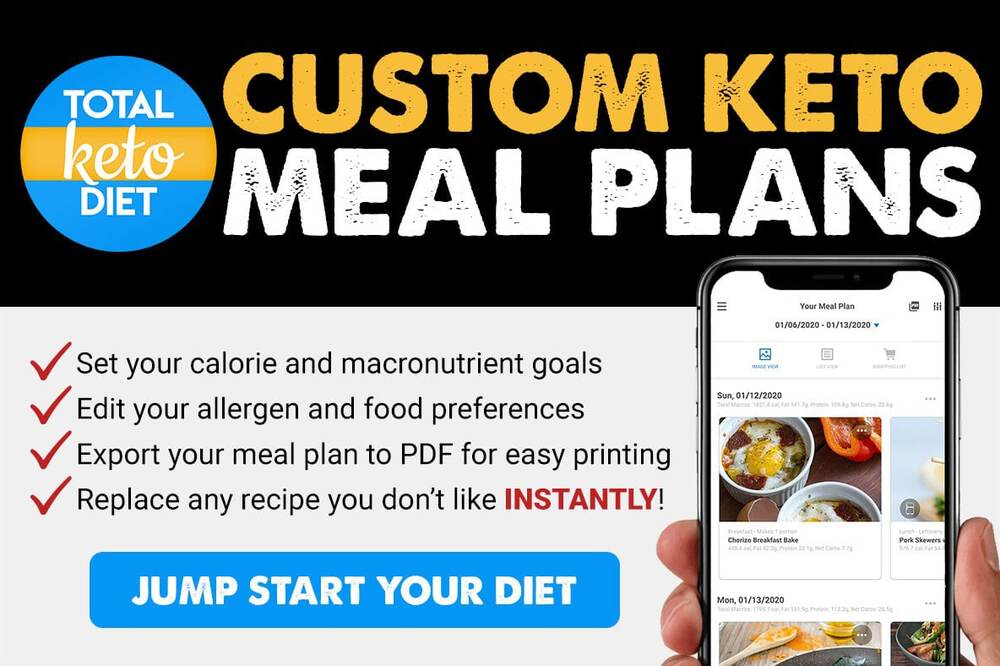 Collagen also helps repair and replenish the lining of your gastrointestinal tract. This can help keep infections out and prevent leaky gut syndrome, which occurs when harmful pathogens leak through your GI lining and into your bloodstream, causing inflammation and various side effects.
Not all collagen powders are the same. Some are sourced from bovine that is conventionally raised, which may contain antibiotics, hormones, and other unwanted chemicals or preservatives.
Collagen that comes from pasture-raised sources ensures that you're getting high-quality without added chemicals. Bovine collagen also contains types I and III of collagen for a more complete source whereas marine collagen only contains type I.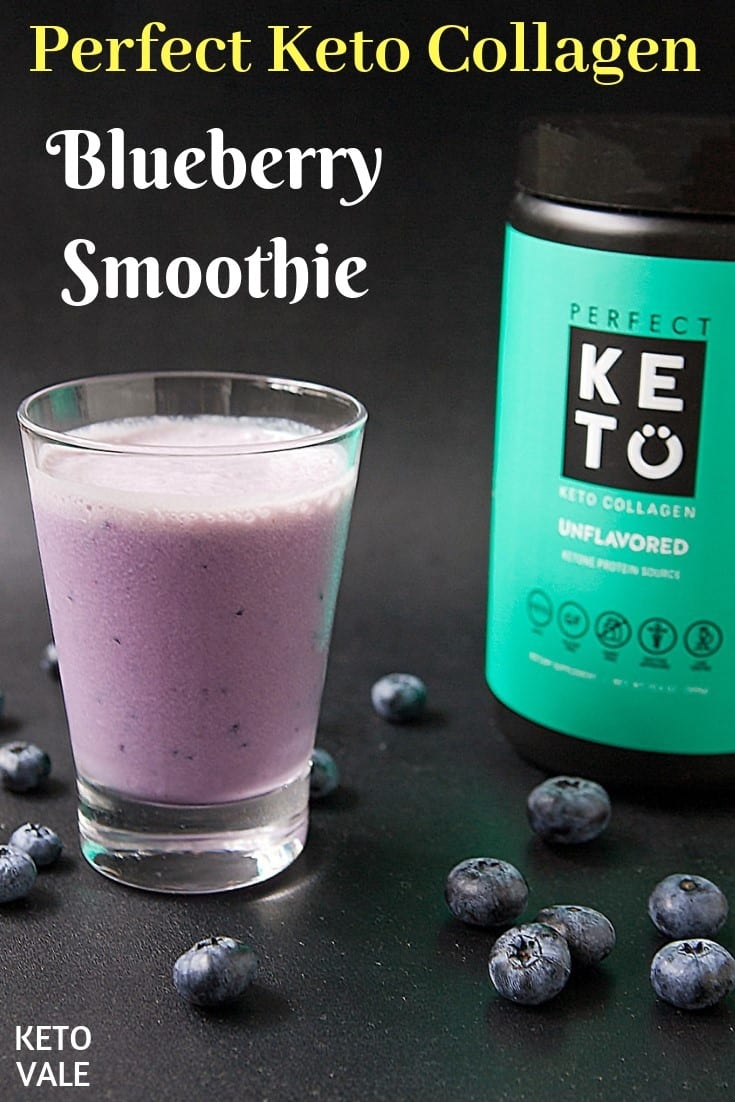 Other ingredients in this recipe include blueberries (can be fresh or frozen), almond milk and erythritol for sweetening as needed. Add some ice cubes to make the drink fresh.
Experiment with other flavors. For example, you can add mint for freshness or put cocoa powder in to make it chocolatey. Bon Appetit!
---
Let's Do It!
In a blender, add blueberries, almond milk, vanilla extract, erythritol, and keto collagen (we use Perfect Keto's Unflavored Collagen). Blend for one minute.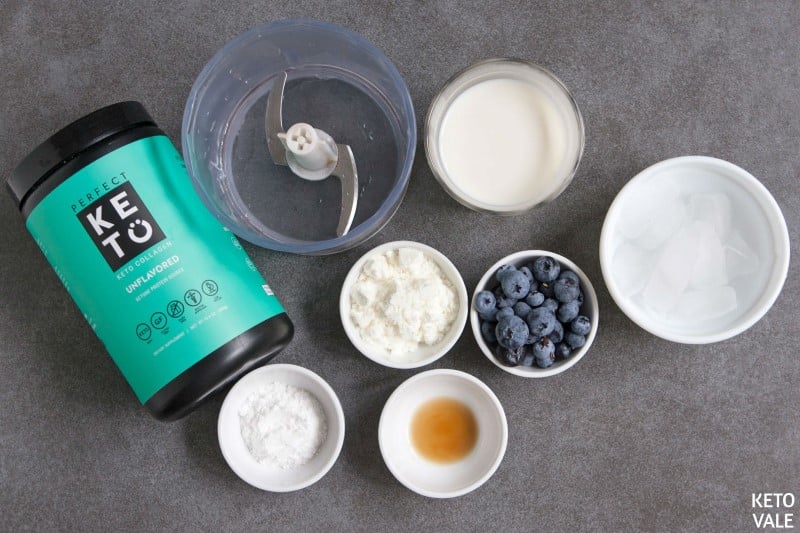 Add a few ice cubes in and blend until smooth. Transfer to a glass and serve!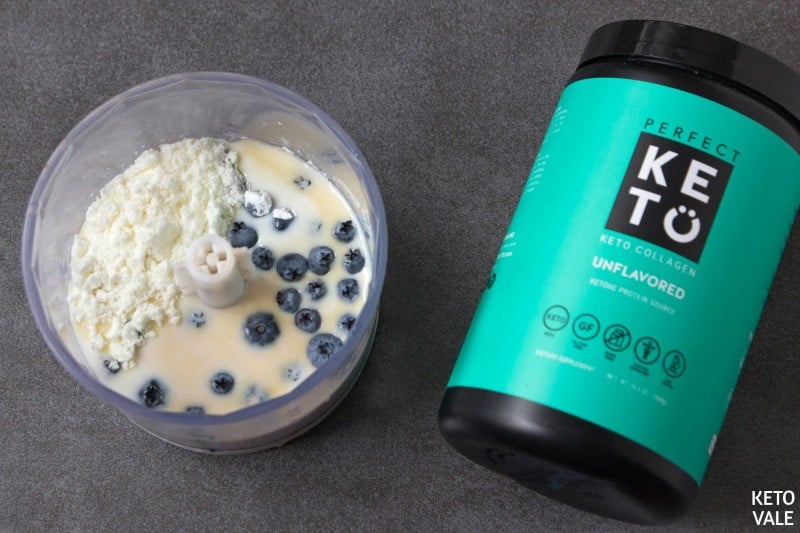 Save this recipe by pinning this picture to your Pinterest board for later use!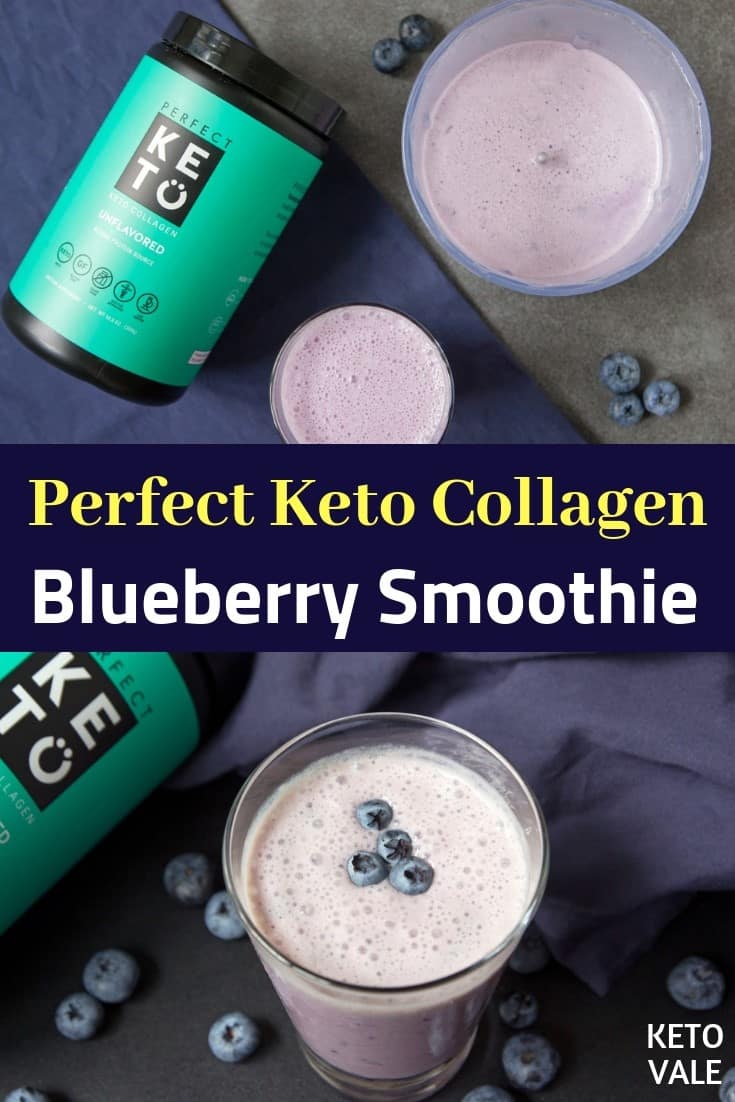 Keto Blueberry Smoothie with Collagen
This keto smoothie with blueberries and collagen is a quick and healthy choice for breakfast, a midday snack or dessert.
Instructions
Blend almond milk, blueberries, erythritol, Perfect Keto Unflavored Keto Collagen and vanilla extract for one minute.

Add ice cubes and blend until completely smooth.

Pour into the glass and serve!
Notes
You can use other types of berries for this recipe.
Nutrition/Macros
Nutrition Facts
Keto Blueberry Smoothie with Collagen
Amount Per Serving
Calories 112
Calories from Fat 36
% Daily Value*
Fat 4g6%
Sodium 254mg11%
Carbohydrates 6g2%
Protein 12g24%
Vitamin C 3.5mg4%
Calcium 200mg20%
* Percent Daily Values are based on a 2000 calorie diet.
Pin To Save This Recipe
Related: