Some people on the keto diet cannot eat cheese. This makes it hard to optimize the keto diet as many dishes contain dairy. If you're trying to cut back on dairy, then we suggest finding recipes that include low-lactose cheeses that are easier to digest.
Our keto spinach ricotta pizza features ricotta cheese, which is a high-moisture, unpressed cheese that contains approximately 4% lactose (1). This makes ricotta a good option to include in your keto diet if you have trouble with other cheeses, such as cheddar.
Our keto spinach ricotta pizza crust calls for almond flour, mozzarella cheese, cream cheese and spices. If you're sensitive to dairy, then try reducing the amount of cheese and adding an egg as a binding agent.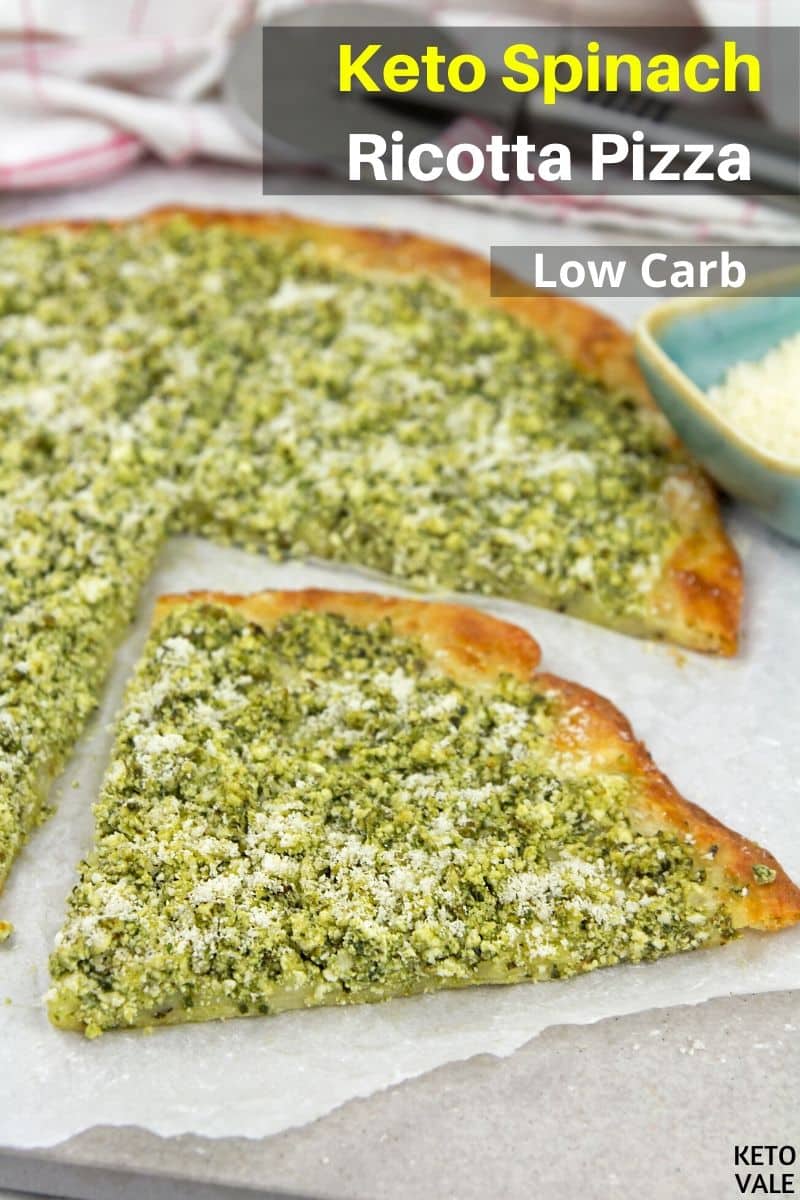 Almond flour is a great low-carb, gluten-free flour to bake with. It contains healthy fats, fiber, and protein to help keep you full. The oregano and basil contribute vitamins and antioxidant properties to the crust while keeping the flavor savory.
For our toppings, we recommend using spinach pesto, which contains healthy fats from olive oil and pine nuts. It's also a great way to add some color and vitamins to the crust.
Research shows that spinach is high in polyphenols that are linked to a reduced risk of oxidative stress-induced diseases, such as high cholesterol (2). Spinach is also a great source of vitamin K, which is needed to help keep your heart and bones healthy.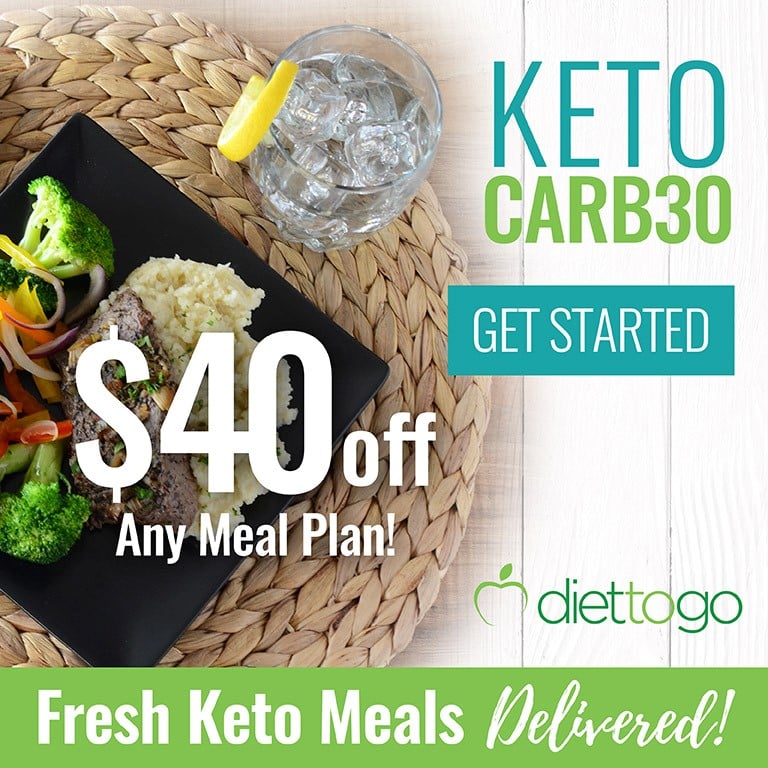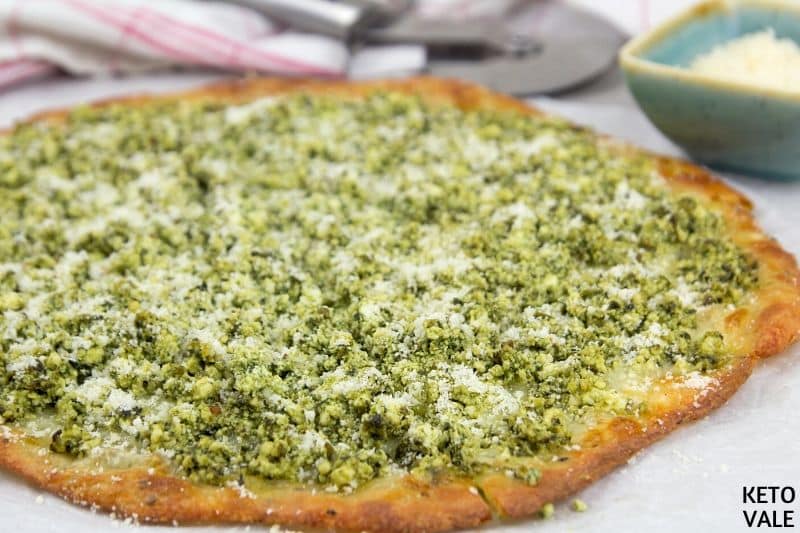 Serve this dish for breakfast, lunch, or dinner. It provides a nutrient-dense meal, no matter when you eat it! The best part is that it only takes 15 minutes to make, which means you won't have to spend all day in the kitchen when all you want is food now!
Serve as-is or with a side salad (for lunch) or an egg and tomato slices for breakfast.

---
Let's Do It!
Mix the ricotta and spinach pesto in a bowl. Stir until smooth. Season with salt and pepper.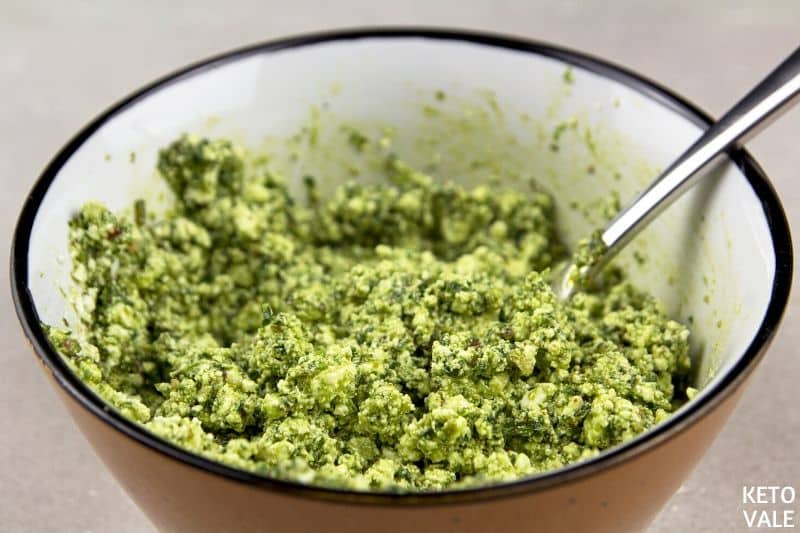 Add the cream cheese and mozzarella to a bowl and microwave for 50 seconds. Remove from the microwave and stir so it doesn't burn. Put back in the microwave and heat until melted.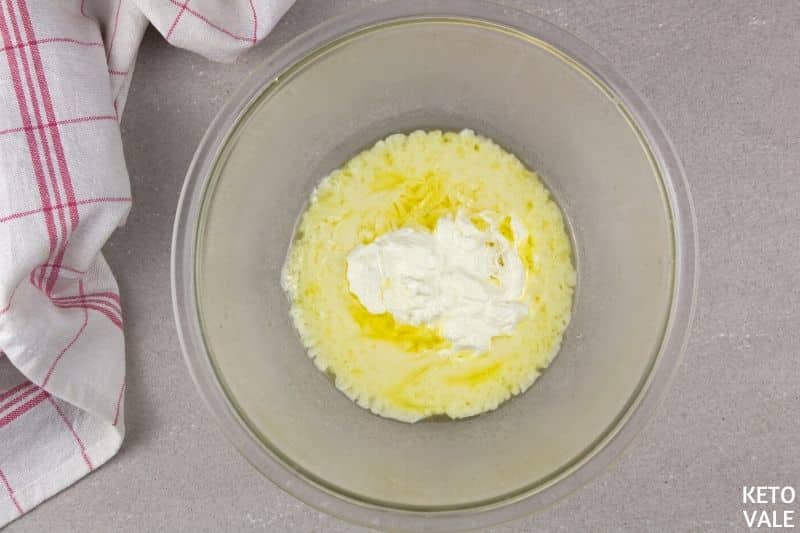 Add the almond flour and spices to the cheese mixture.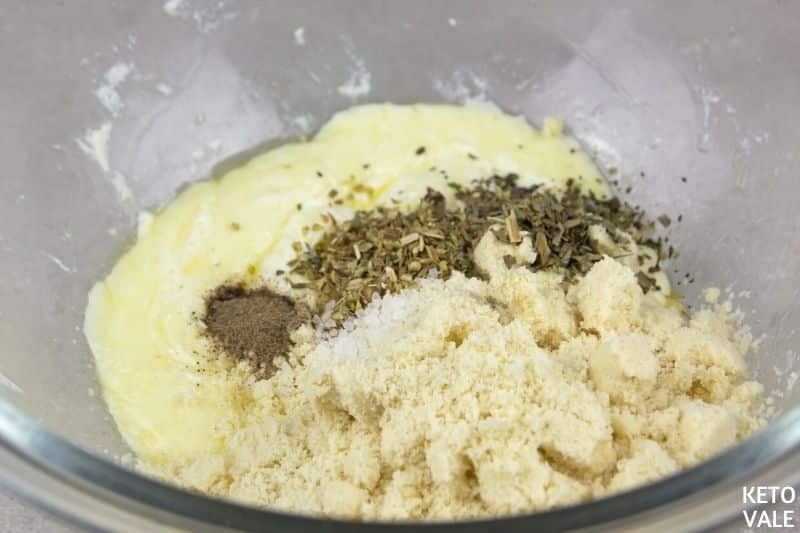 Knead the dough and then roll out into a circle or oval between two pieces of parchment paper.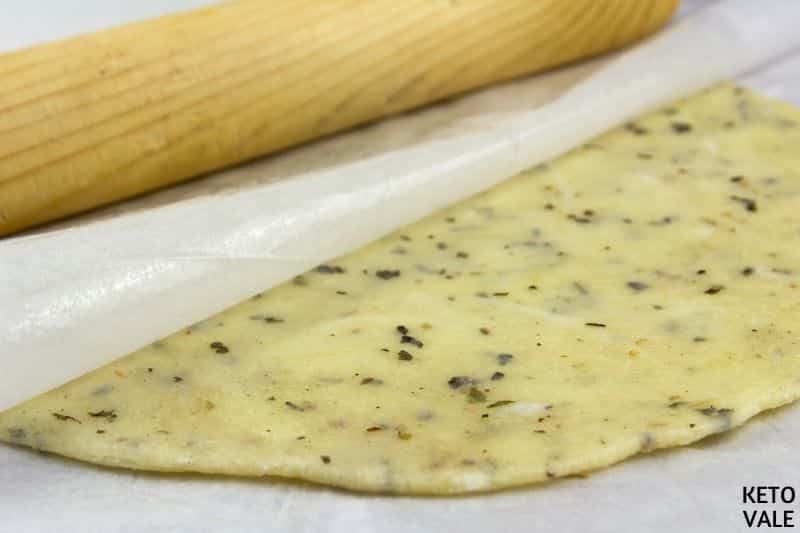 Place the pizza crust on a baking tray with a silicone mat or parchment paper. Sprinkle with mozzarella cheese.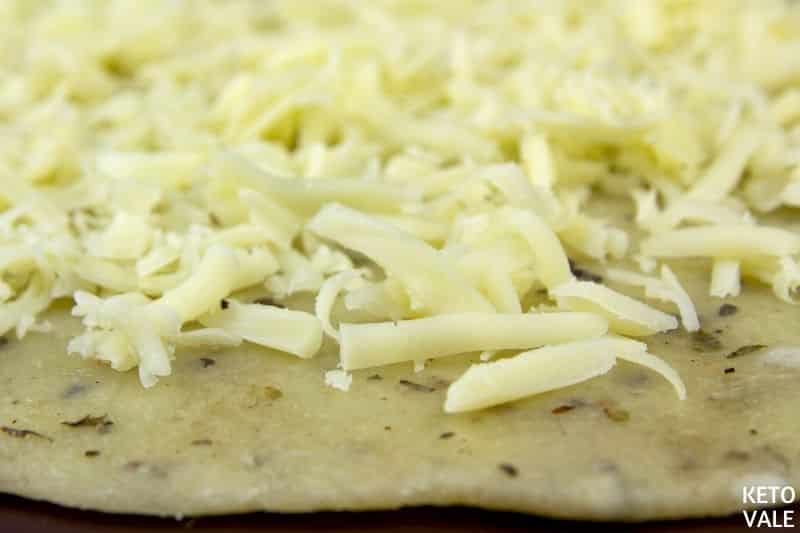 Top with the ricotta and spinach mixture.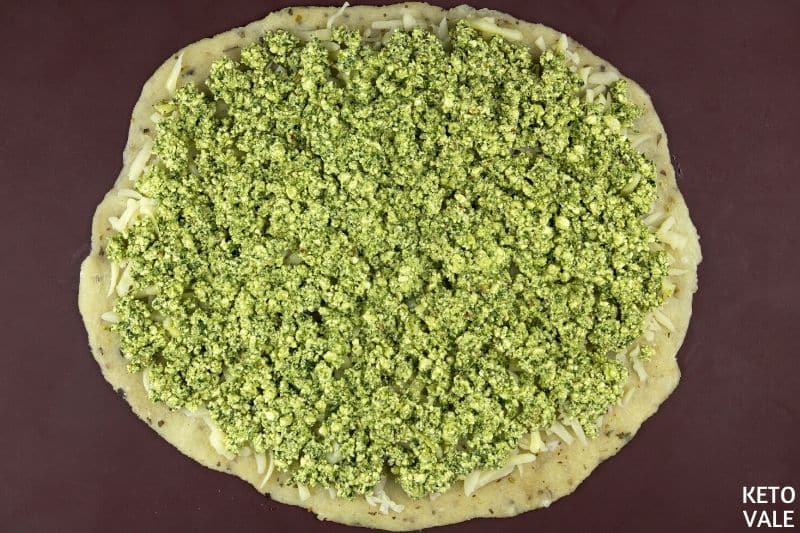 Bake for 12 minutes at 400 degrees. Sprinkle with Parmesan and serve hot!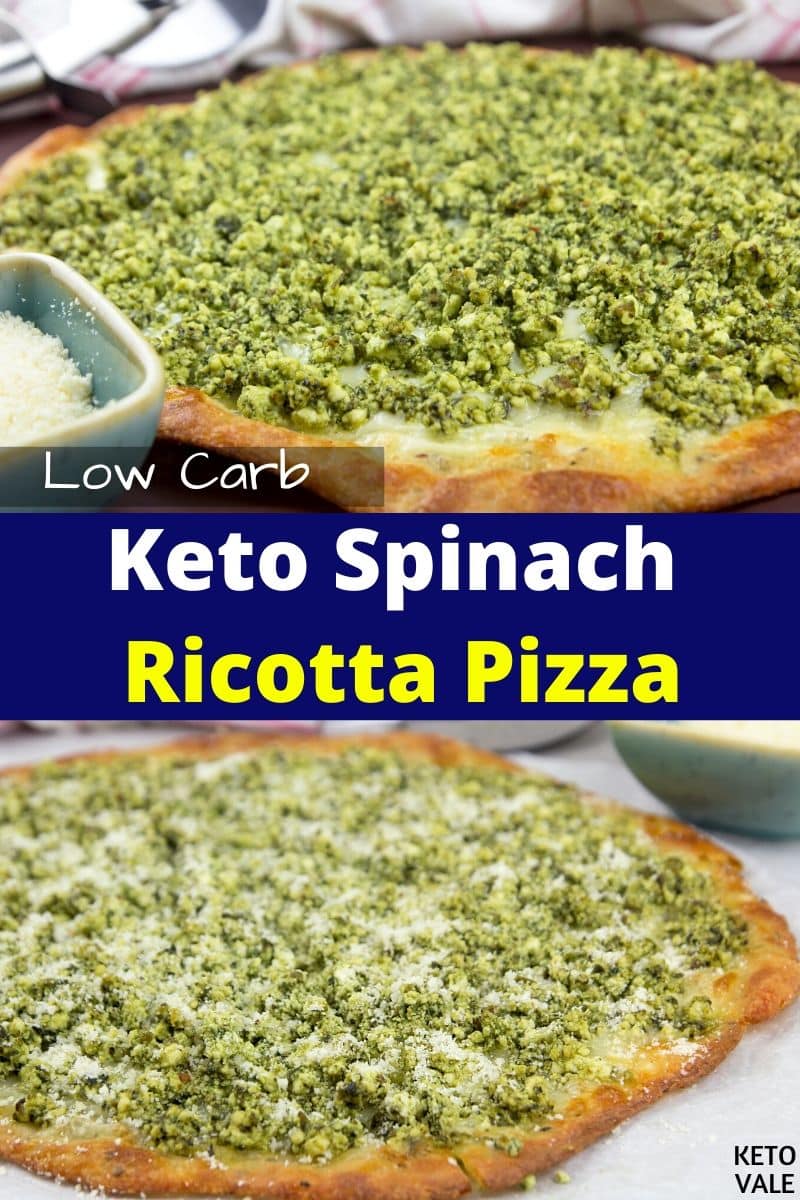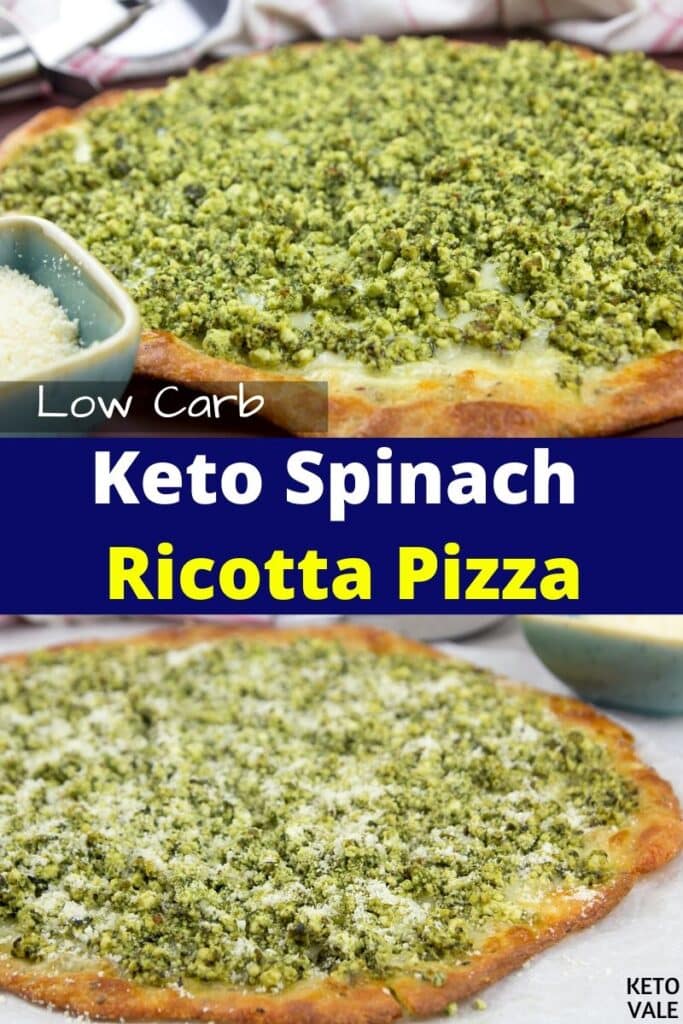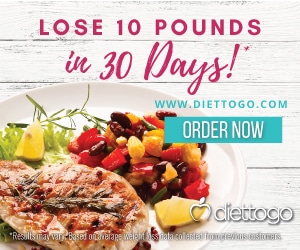 More Keto Pizza Recipes You Can Try:
Keto Spinach Ricotta Pizza
Add this low-carb spinach ricotta pizza recipe to your keto menu this week, it is tasty, super easy to make and full of healthy fat, fiber and protein.
Ingredients
Crust:
1

cup

Mozzarella

shredded

1/3

cup

almond flour

1

tbsp

cream cheese

½

tsp

dry oregano

½

tsp

dry basil

¼

tsp

black pepper

pinch

salt
Topping:
1

cup

ricotta

3

tbsp

spinach pesto

½

cup

Mozzarella

shredded

salt and pepper

to taste

1

tbsp

Parmesan

grated
Instructions
Preheat the oven to 400F.

In a bowl, mix ricotta with keto spinach pesto. Stir well until smooth and season with salt and pepper to taste.

Microwave the cream cheese and mozzarella in a bowl together for 50 seconds. Take out and stir the mixture so as not to burn it. Put back in the microwave and repeat until fully melted.

Add in the almond flour and the spices into the mixture. Knead to consistency.

Roll the dough out into a circle or oval shape between two sheets of parchment paper.

Transfer the "pizza" crust to a baking tray lined with parchment paper or a silicone mat.

Sprinkle the dough with shredded mozzarella and top with the ricotta-spinach mixture.

Bake at 400°F for 12-15 minutes. Baking time depends upon the thickness and size of the dough.

When ready, sprinkle with Parmesan. Slice with a sharp knife or pizza cutter and enjoy!
Nutrition/Macros
Nutrition Facts
Keto Spinach Ricotta Pizza
Amount Per Serving
Calories 347
Calories from Fat 252
% Daily Value*
Fat 28g43%
Cholesterol 70mg23%
Sodium 452mg19%
Potassium 96mg3%
Carbohydrates 6g2%
Protein 19g38%
Vitamin A 846IU17%
Calcium 395mg40%
Iron 1mg6%
* Percent Daily Values are based on a 2000 calorie diet.
Pin To Save This Recipe