Sushi is the most recognized dish of Japanese cuisine. It is available in almost every city you visit. If you have been missing sushi, then this low carb sushi recipe is for you.
Sushi is normally prepared with vinegared rice and combined with seafood and vegetables. However, rice is off-limits on the keto diet because it is so high in carbs. This has left many keto dieters with a hole in their heart since they can no longer eat it!
Additionally, most sushi dishes are best when dipped in soy sauce. Consuming a little bit of soy sauce is fine on the keto diet. But if you're sensitive to gluten or wheat, then you may want to use a wheat-free sauce, such as tamari.
It's also important to find a brand without added sugars to keep your carbs to a minimum. This can be hard to do, which is why we recommend a homemade sauce using keto-friendly ingredients.
For our keto version, we use riced cauliflower as a substitute for regular rice. We will mix riced cauliflower with vinegar and cream cheese to mimic the regular vinegared rice consistency.
For the filling, we have cucumber, avocado, egg and fresh salmon. You can use smoked salmon if you can find it at your local fish market. You can also choose your own choice of seafood such as tuna or shrimp.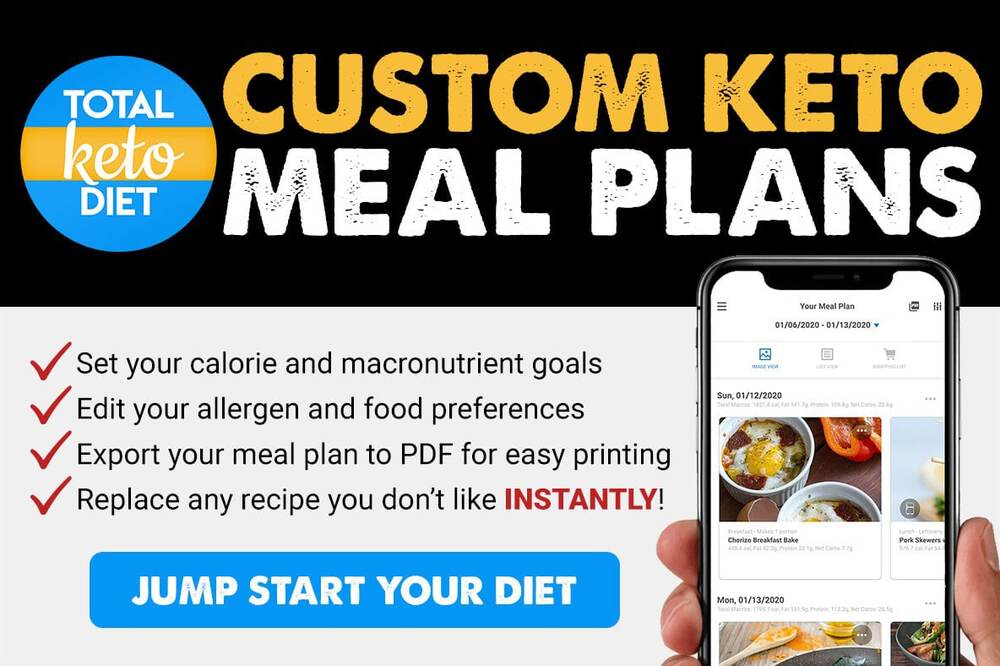 For the sauce, we prepare our sushi dip with low carb soy sauce, ginger and lemon juice. If you follow strict keto, then we suggest using coconut aminos.
---
Let's Do It!
Prepare the sushi rice: Wash the cauliflower, remove the leaves, and cut into small pieces. With a food processor, grate the cauliflower until it gets pieces similar size to rice. Then, place in the microwave and cook for one minute until it's soft.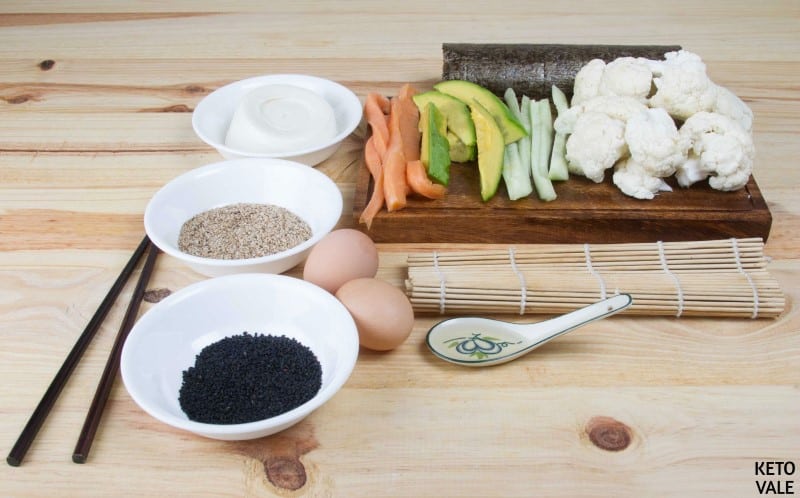 In a mixing bowl, combine rice vinegar, salt, cooked cauliflower rice and cream cheese as well as a little bit of sweetener (optional). Mix everything until well blended.
The cream cheese will give the mixture the sticky consistency you want, just like steamed rice. For better results, refrigerate for half an hour until the mixture takes a firmer consistency (optional).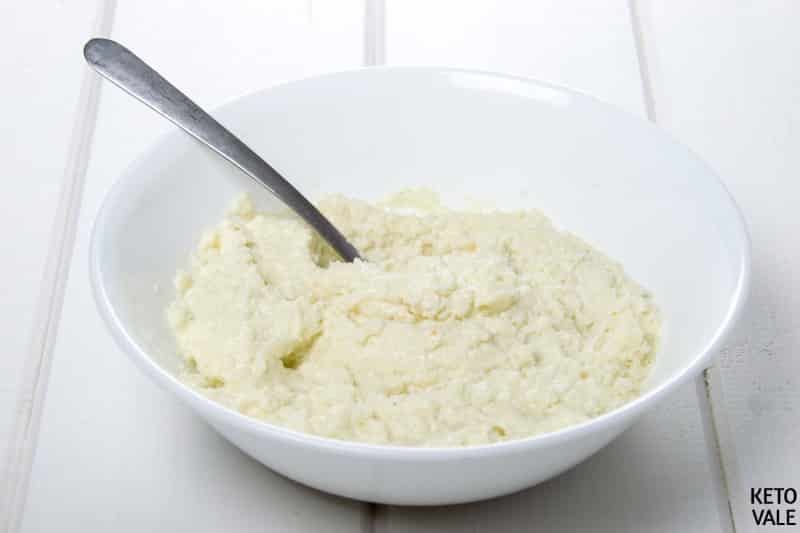 Prepare the fillings: Peel cucumber and avocado and cut into thin strips. Also, cut the salmon into thin strips.
Prepare the fried eggs: Break and scramble the eggs with a slight hint of salt. Prepare a thin omelet in a non-stick pan.
Allow it to brown on both sides, remove from the pan, and allow it to cool down to room temperature. Then cut into thin slices with a sharp knife.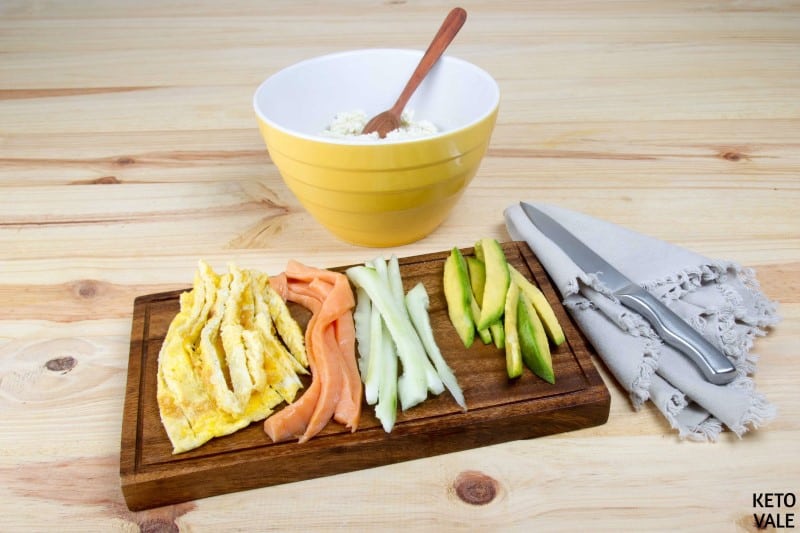 Divide the fillings into two parts.
Making Two Different Types of Sushi
In this recipe, we'll show you how to make two styles of sushi: regular sushi rolls (Maki) and the Inverted Rolls (Uramaki or Inside Out Sushi Rolls). If this is too complex, simply stick to the simpler instruction for the regular rolls in the recipe box below.
Once the rice is ready, split into two equal portions to prepare the sushi rolls.
Assemble Sushi Rolls (Maki)
Place the nori sheet above the sushi mat, leaving the bright side below. Spread the sushi rice over the nori softly to avoid breaking it. Place the fillings right at the end where you will start to roll.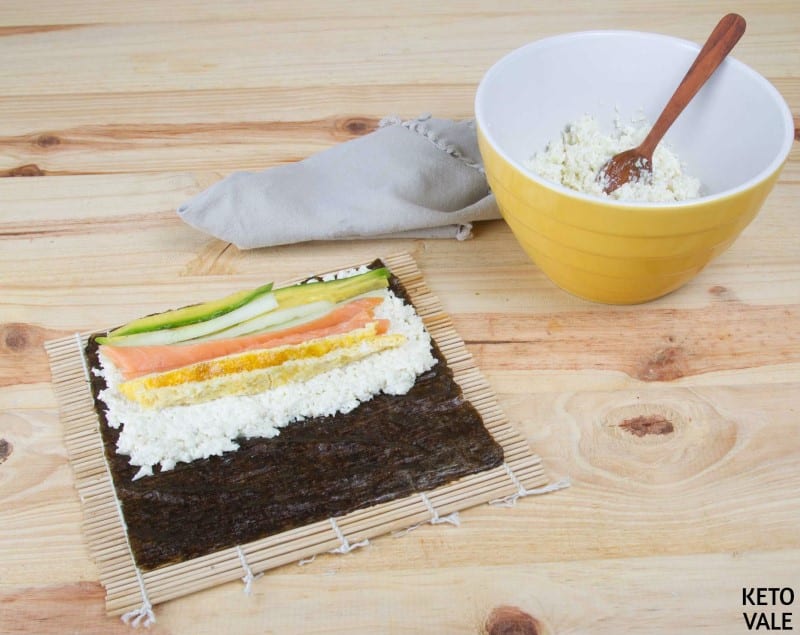 Carefully roll and press until getting to the end of the rice.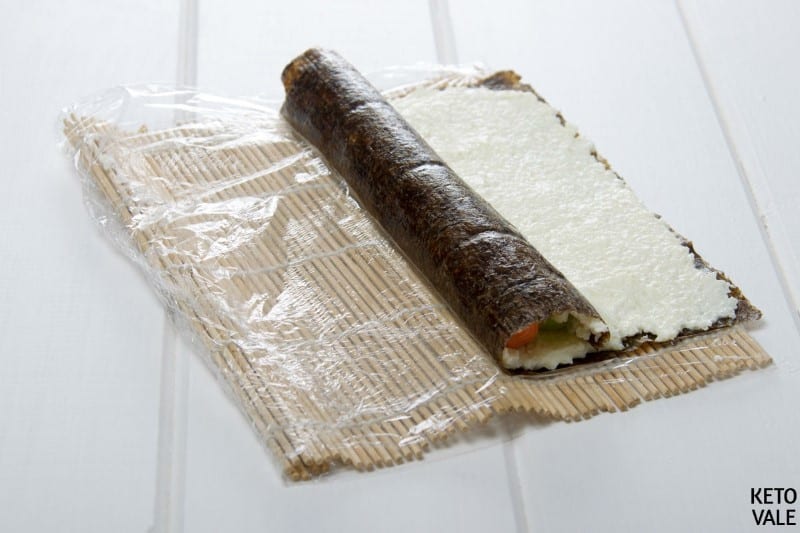 Cut the remaining nori off (if any) to make it look presentable.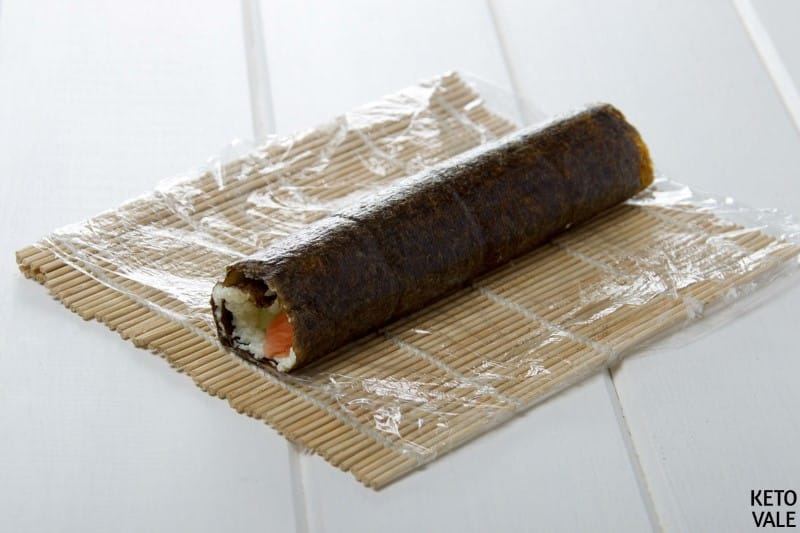 Assemble Uramaki (Inverted Rolls or Inside Out Sushi Rolls)
Cut a piece of transparent film (plastic wrap) the size of the sushi mat and cover the mat with it (this is to keep the roll easily unstick and keep the mat clean).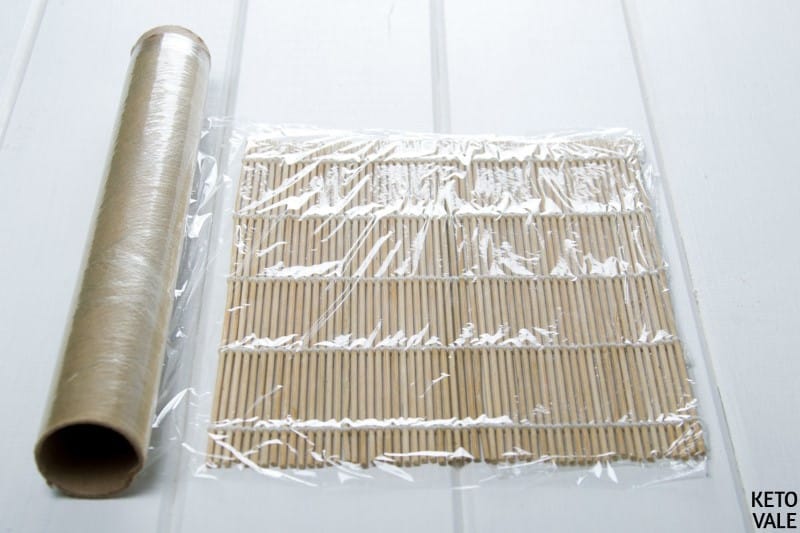 Add the rest of the rice and spread evenly. Use your hands or the flat side of the knife to softly flatten it (the rice will stay on the plastic film).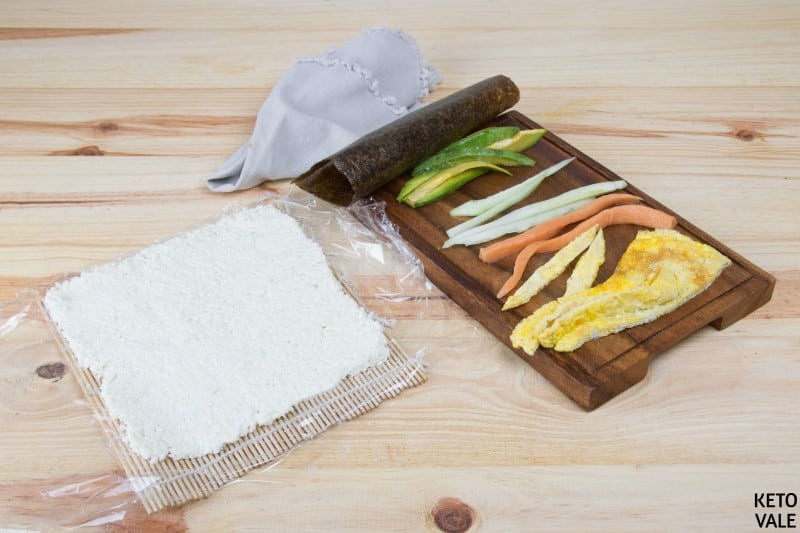 Place the Nori sheet over the rice longitudinally. Right at the center, spread the remaining salmon, cucumber, avocado and egg fillings. Finally, roll in such a way that it gets real closed. Press the plastic film tight.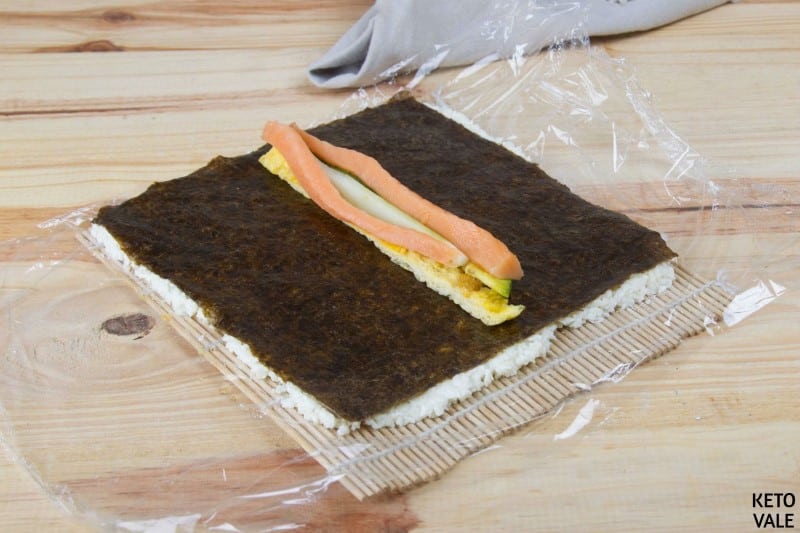 Refrigerate the rolls for half an hour to cut them more easily (this is an optional step).
Lastly, with a very sharp knife cut each roll, with a thickness of approximately 2 cm.
Place the white sesame seeds on a flat dish. Take each Uramaki roll and carefully place on the dish to get it covered with seeds. Additionally, you can sprinkle some black sesame seeds over them too.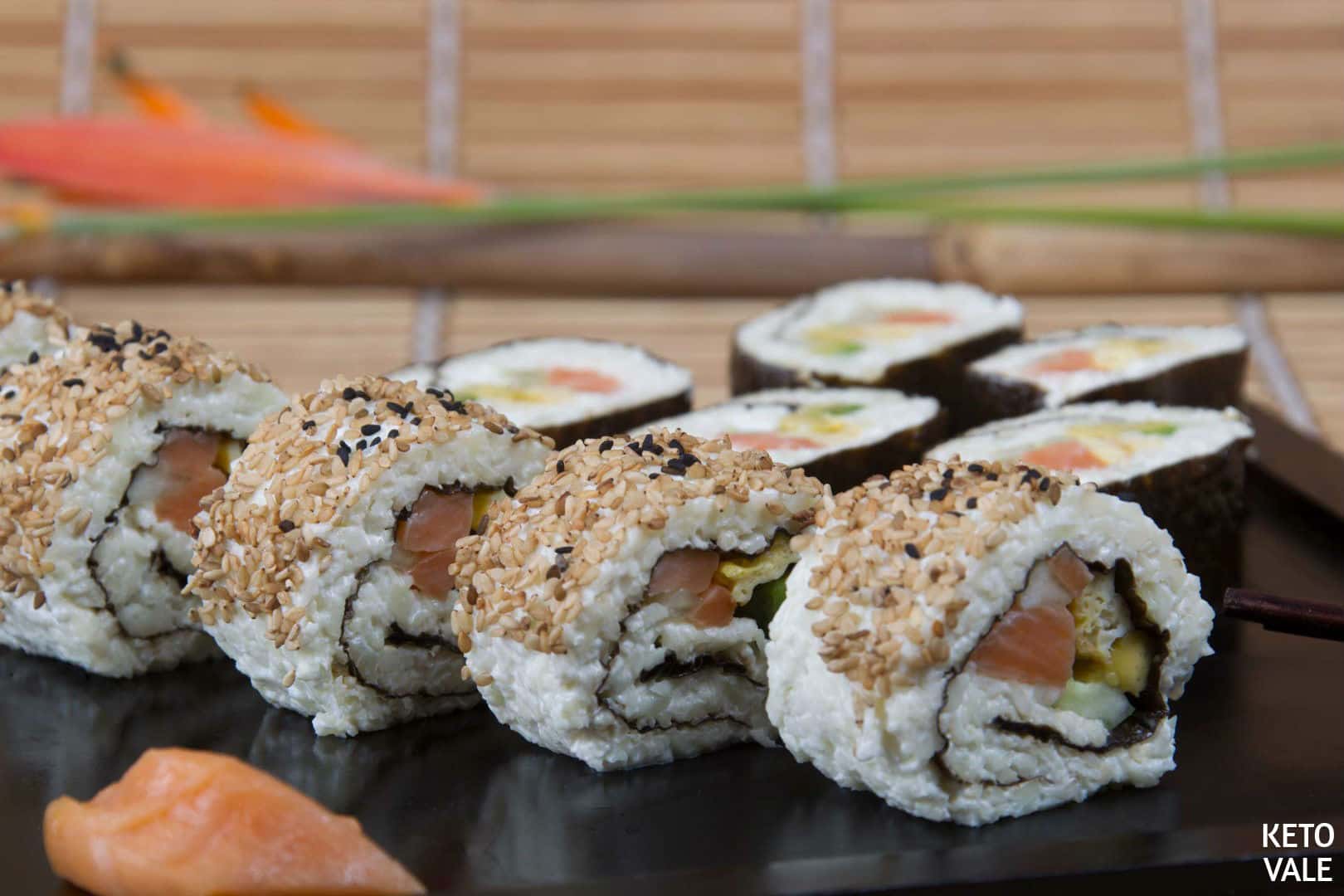 To prepare the dip (optional): add soy sauce (or coconut aminos if doing strict keto), lemon juice, and ginger to a small pot. Bring to the boil to get a darker and intense color. Pour the sauce into a small sauce dish and serve with sushi.
Save this recipe by pinning this picture to your Pinterest board for later use!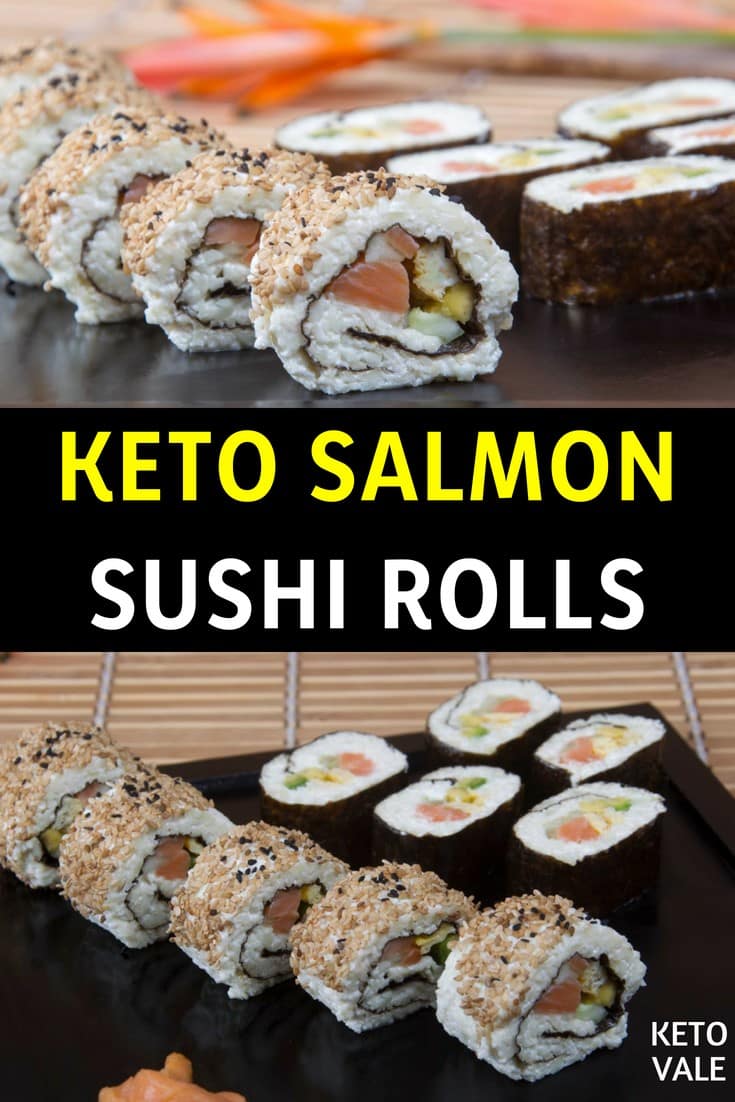 Related:
Keto Salmon Sushi Rolls
If you've been missing sushi on a keto diet, then this low carb salmon sushi recipe is for you.
Ingredients
Instructions
Making Vinegared Sushi Rice
Wash and cut the cauliflower into small pieces to prepare the cauliflower rice. You can use a knife or a food processor (better choice) to process until obtaining the rice-like pieces.

Place the riced cauliflower in a closed container and cook it in the microwave for three minutes. Allow them to cool down. You can also steam or cook the cauliflower in a frying pan.

In a mixing bowl, add rice vinegar, sweetener and salt. Add cauliflower rice and cream cheese in. Stir everything well with a wooden spoon until obtaining a homogeneous dough.
Prepare sushi fillings and Assemble
Peel off the avocado and cucumber skins. Slice into slivers. Slice the salmon into thin slivers too. Scramble the egg with a pinch of salt, fry it in a pan, then cut into thin strips.

Prep a sushi roller with transparent plastic on both sides to avoid sticking the mixture onto the roller.

Place the sushi mat roller on a flat surface. Lay a rectangular nori sheet on top.

Split the rice mixture into two parts for the two Nori sheets. Scoop out one part and spread this mixture uniformly over the nori sheet.

Arrange the strips of avocado, salmon, egg, and cucumber on one short edge of the sheet. Make sure that the roller can be reeled in that direction.

With extra care, roll the filled side up to the other edge of the sheet. Repeat the procedure with the other sheets and remaining mixture.

Ideally, chill in the fridge for half an hour before cutting the roll. If desired, simply slice the roll without refrigerating. Slice all sushi rolls into bite-size pieces. This should make four servings.
Sushi Dip (optional)
Start making the dip by pouring the lemon juice and coconut aminos in a small pot. Toss in the ginger. Let it boil until the sauce darkens and intensifies in color. Transfer to a small dish and place aside the sushi. Enjoy!
Notes
This recipe makes
four
servings. The nutritional information is per serving (excluding the dipping sauce).
Nutrition/Macros
Nutrition Facts
Keto Salmon Sushi Rolls
Amount Per Serving
Calories 306
Calories from Fat 207
% Daily Value*
Fat 23g35%
Cholesterol 140mg47%
Sodium 495mg21%
Potassium 764mg22%
Carbohydrates 12g4%
Protein 15g30%
Vitamin A 745IU15%
Vitamin C 61.6mg75%
Calcium 134mg13%
Iron 2.2mg12%
* Percent Daily Values are based on a 2000 calorie diet.
Pin To Save This Recipe