Coconut aminos is often used in place of soy sauce because it's gluten-free and contains no soy, which makes it an excellent condiment for anyone on a low-carb diet. And since it's derived from coconut, we can all expect that it has numerous health benefits.

Coconut aminos is relatively low in calories and carbs. It fits into virtually any diet, such as Paleo, vegan, low-carb, kosher, and keto.

Most people use coconut aminos in place of soy sauce when cooking Asian cuisine, but you can add it to almost anything you make! It has a sweet and salty flavor that enhances any dish.

Here's everything you need to know about coconut aminos and how to use it on a low carbohydrate diet.
What is Coconut Aminos?
Coconut aminos is a liquid condiment that is very similar to soy sauce, except it's made from the 'sap" of coconuts, or the coconut-blossom nectar.

It has a dark, rich, sweet, and salty flavor, and the texture is almost identical to real soy sauce, but without gluten, soy, or MSG.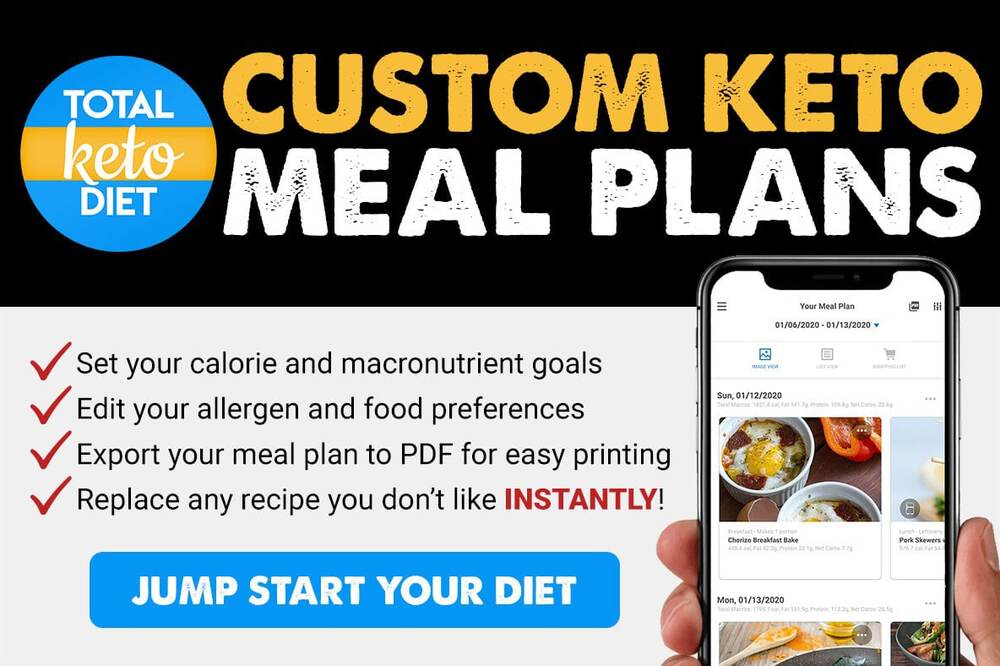 The product was first manufactured in the Philippines and later brought to the United States by a company known as Coconut Secret. The condiment contains a wide variety of amino acids, which are substances that are required to build protein.

Coconut aminos is made by tapping the coconut-blossom nectar from the coconut and fermenting it with sea salt. The unopened blossoms of the coconut tree are tapped into much like you would tap a tree for its sap to make maple syrup.

Coconut aminos is lower in calories and carbs than regular soy sauce. It also does not contain gluten, wheat, soy, or MSG. This makes it an ideal condiment to use in place of soy sauce on a low-carb diet.

The following is a breakdown of a one-teaspoon serving of Coconut Secret's raw coconut aminos:

5 calories
0 grams of fat
1 gram of carbs
0 grams of protein
According to Coconut Secret, coconut aminos has a low glycemic index and contains 17 different amino acids. It also contains a wide variety of vitamins and minerals and has a neutral pH, which means that it helps reduce inflammation in the body and prevents acidity.

Coconut Secret states that their coconut aminos product contains as many as 14 times the amount of amino acids as soy. They state that their product is naturally aged with sea salt that is gathered from the islands of the Philippine Coast, and it only contains 90 mg of sodium per teaspoon.

Because it is made using the sap of coconut, coconut aminos has a slightly sweet and salty flavor. However, it only contains one gram of natural sugar per tablespoon serving.

As a condiment, most people don't use more than this when they're cooking, which means that you can safely use it in moderation on a ketogenic diet.
Health Benefits of Coconut Aminos
Unfortunately, not many studies have been done directly on the health benefits of coconut aminos, but many studies have proven the health benefits of coconut in general.

Here are some possible benefits of coconut aminos:

#1. It's healthier than soy sauce

The best thing that coconut aminos has going for it is that it's a healthy replacement for soy sauce because it does not contain MSG, soy, or gluten. It also contains fewer grams of sodium per serving.

#2. Coconuts have numerous proven health benefits

Research shows that the coconut tree has numerous health benefits. It has been shown to possess antihelminthic, analgesic, antinociceptive, antiarthritic, antioxidant, anti-inflammatory, antifungal, antidiarrheal, antimicrobial, antitumor, antibacterial, antipyretic, and hypoglycemic activities (1).  

Further research shows that the coconut tree may also have antihypertensive, antioxidant, hepatoprotective, cardioprotective, antiseizure, cytotoxicity, vasodilation, nephroprotective, and anti-osteoporosis effects (2, 3, 4, 5).

However, this data is based on the components of a fresh coconut tree and not necessarily its sap.

#3. It's a good source of healthy bacteria

Fermented foods are beneficial because they provide a variety of good bacteria and yeast that promotes digestive health.
Coconut aminos is a fermented food, which means that it may have some health benefits in terms of digestive and immune care by boosting the amount of "good" bacteria in your gut.

#4. Coconuts contain healthy fats

Coconuts are also a good source of healthy fats known as medium chain triglycerides (MCTs).

These are especially beneficial for ketogenic dieters because they turn to ketones quickly in the body to produce instant energy and brain fuel. However, coconut aminos may not contain this beneficial type of fat.

You can read about the proven health benefits of MCTs and how to choose the best products here.

#5. It's a great source of amino acids

Coconut aminos are a great source of amino acids, which are the building blocks of protein. You need them to help build lean muscle.

#6. They do not contain phytoestrogens
Coconut aminos does not contain phytoestrogens like soy sauce does. This is harmful because phytoestrogens mimic the behavior of estrogen in the body, which can cause a hormone imbalance.

Having too much estrogen in the body is known as estrogen dominance. It may contribute to weight gain, mood swings, and digestive issues.
Replacing soy sauce with coconut aminos is a good way to remove phytoestrogen and other endocrine disruptors from your diet.
How To Use Coconut Aminos
You can use coconut aminos just like you would use regular soy sauce. It goes great in soups, stews, sauces, stir-fry dishes, and marinades. You can also use it to dip your meats in.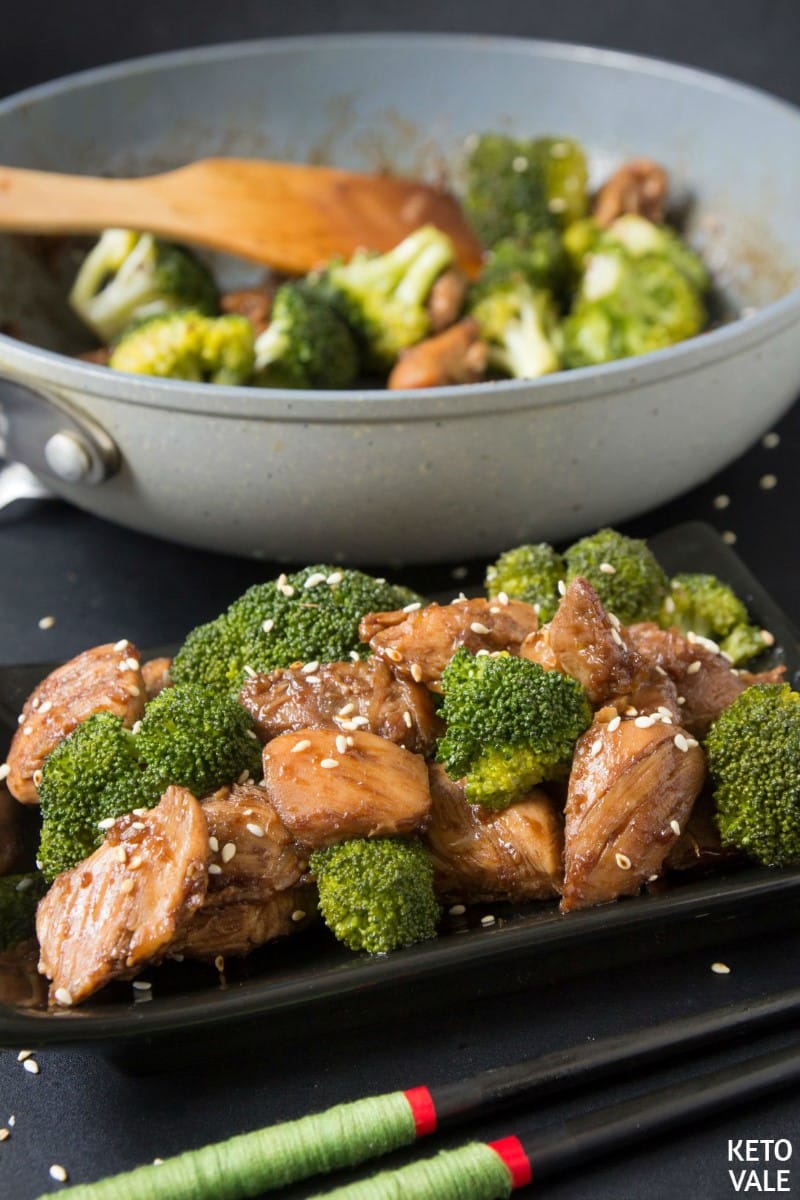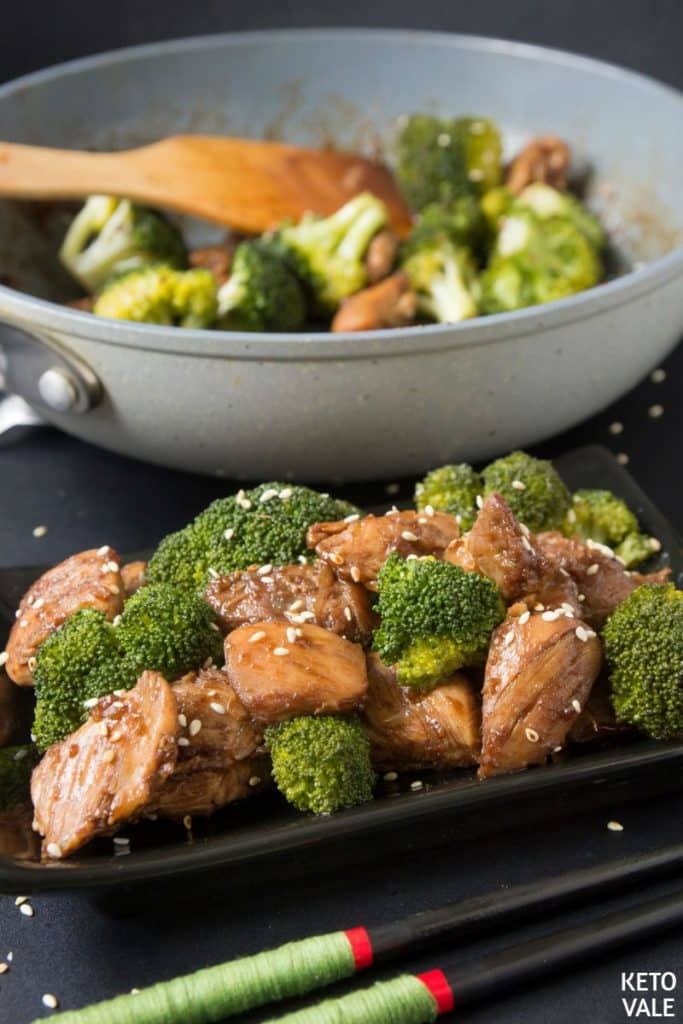 Here are some recipes you can use coconut aminos in:
Coconut Aminos Alternatives
If you're allergic to coconut aminos or can't use it for some reason, then you can use soy sauce in its place.

If you're on a strict keto plan, soy sauce might not be an optimal option.

You may also want to look for a brand of soy sauce that does not contain gluten. This is called tamari sauce.

Fish sauce is also a good alternative to coconut aminos. Just be sure to buy a brand that does not contain added sugars.

If you're looking for something to use as a low-carb marinade, then try experimenting with ghee, coconut oil, olive oil, grass-fed butter and different spices.
Best Coconut Aminos To Buy
When you're looking for a good coconut aminos product, be sure to find one that includes organic coconut sap and sea salt only. Avoid added preservatives and sugars that contribute to the carbs and sugar content of the product.

Here is a list of our top three coconut amino brands to buy:

#1. Coconut Secrets

Coconut Secrets is the original coconut aminos company and they make a great product! Their coconut aminos is USDA organic, gluten-free, soy-free, and vegan. It contains no MSG and has 70% less sodium than soy sauce.

It has a glycemic index of 35, which makes it suitable to use on a low-carb or diabetic-friendly diet. The only ingredients are organic coconut tree sap and sun-dried, mineral rich sea salt.

Where to buy: Shop now!

#2. Bragg's Coconut Aminos

Bragg is a reputable company that is best known for their apple cider vinegar, but they also make coconut aminos. Bragg's coconut amino is made in a dedicated gluten-free allergy-friendly facility.

Ingredients include organic coconut tree sap from non-GMO coconut trees, distilled water, sea salt, and organic apple cider vinegar.

We like the addition of apple cider vinegar to this product because you get double the health benefits You can read about the benefits of apple cider vinegar here.

Where to buy: Shop now!

#3. Big Tree Farms Coconut Aminos

Big Tree Farms makes a brand of coconut aminos that is entirely organic. It also lists all the amino acids found in its product right on its bottle so you can see exactly what you're getting.

According to the website, this product is soy-free, gluten-free and certified fair trade USDA organic. It's also non-GMO and is harvested by organic farmers in Indonesia.

Ingredients include organic coconut sap and sea salt. That's it!

Where to buy: Shop now!
---
Conclusion
Coconut aminos is a great replacement for traditional soy sauce because it contains no MSG, gluten, or soy. It's made by tapping into the coconut and fermenting its sap with sea salt.

Coconut aminos has a sweet and salty flavor that goes great in any dish. We recommend using it in stir-fries, soups, stews, and as a marinade. It's low in carbs and calories than other sauces, which makes it a perfect addition to the ketogenic food list.

When picking out a brand of coconut aminos, make sure you get one that only contains coconut sap and sea salt. Avoid other refined sweeteners and preservatives as this will contribute to the calorie and carb count.
Enjoy this post? Share to save for later!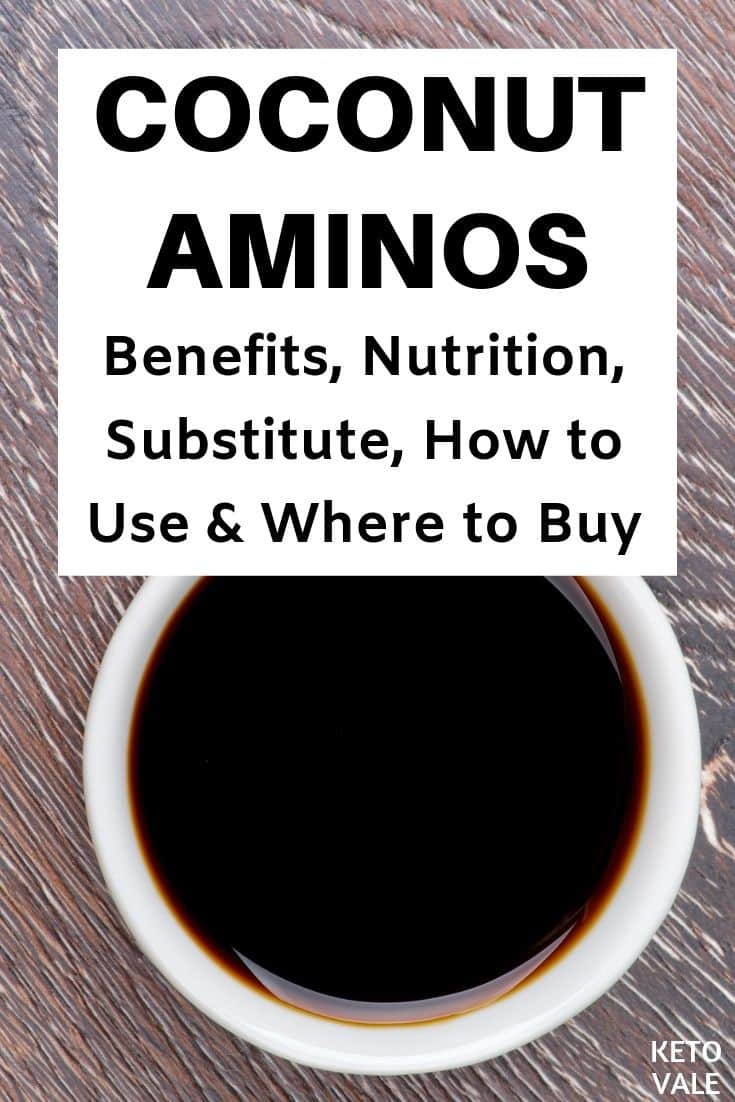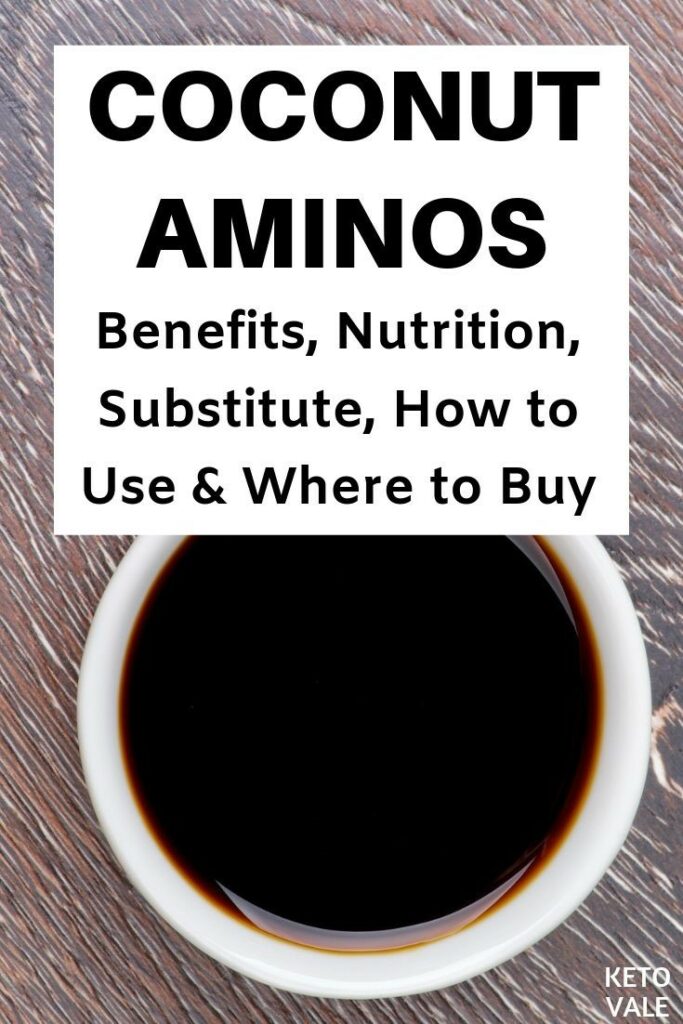 Photo credit: zhekos_/ depositphotos.com