If you're following a low carb or keto diet, it can be challenging to find suitable options when dining out. Known for their hot and ready pizzas, keto at Little Caesars can be a challenge.
Luckily, there are some other low carb options on the menu. Their oven-baked chicken wings have minimal carbs. Some stores also offer salad. Skip the croutons and be picky about the dressing.
We can't stress enough that it's always best to stick to your ketogenic meal plan and eat at home if you're serious about your low-carb diet.
However, if you find yourself in a pinch and Little Caesars is your only option, then you can use these tips to get you through a meal without ruining your low-carb diet.
Tips For Ordering Low Carb at Little Caesars Pizza
There is a big difference between eating low-carb and eating strictly ketogenic. Unfortunately, eating at Little Caesars won't cut it if you need to maintain a strict keto diet. This is because the ingredients are subpar and contain lots of hidden sugars and harmful ingredients.
We noticed that while Little Caesars provides nutritional information for their dishes, they don't mention ingredients. For this reason, you might be able to find something that meets your macronutrient requirements but the food will probably be cooked in inflammatory vegetable oil.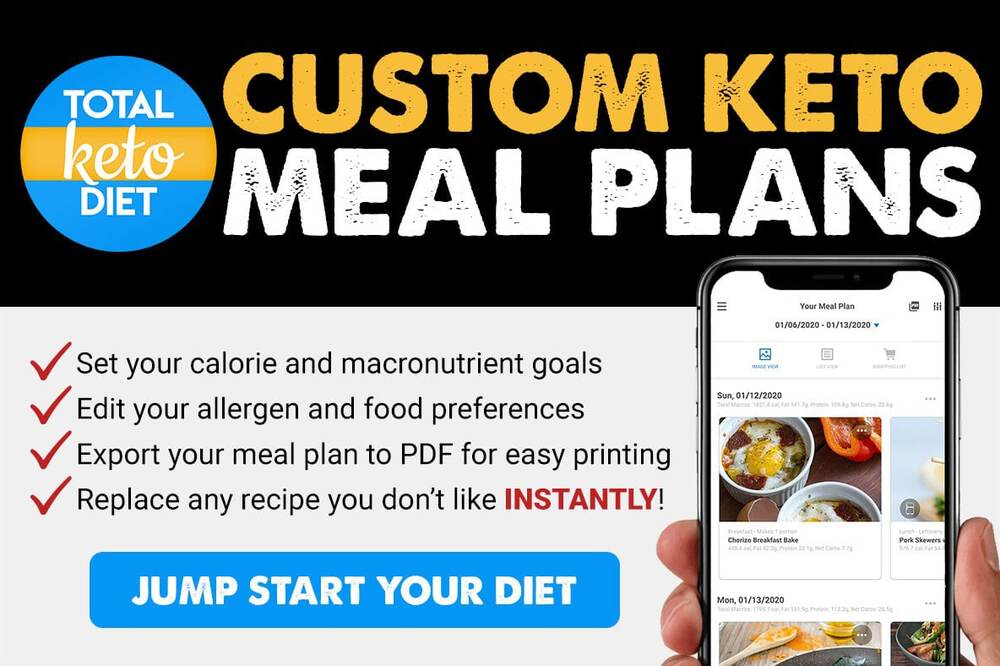 We also don't like how salty processed meats tend to be. There is no replacement for eating at home using freshly prepared ketogenic ingredients.
Lowest Carb Items
Here is a list of the lowest carb items at Little Caesars, based on the nutrition information per serving:

Crazy sauce (one cup contains 5 grams of net carbs)
Oven roasted Caesar wings (one wing contains 3 grams carbs)
Buffalo wings (one wing contains 3 grams carbs)
Butter garlic flavor (0 grams carbs)
Antipasto salad (6 grams net carbs)
Bacon (0 grams carbs)
Beef and banana peppers (1 gram of carbs each per serving)
Pepperoni (2 grams of carbs
Sausage, ham, and anadian bacon (3 grams carbs each per serving)
However, if you find yourself at work or social function and feel obligated to eat a little something at Little Caesars, keep your portions small and follow these tips!

#1. Try the oven-roasted traditional wings

No rule says you have to eat pizza at a pizza restaurant. Little Caesars offers oven-roasted traditional wings, which is a great low-carb option because they aren't breaded.

According to their website, an eight-piece order of the oven-roasted traditional wings contains 510 calories, 35 grams of fat, 3 grams of carbs, and 47 grams of protein. You might want to double check and make sure that these aren't breaded, but they appear to be safe!

Also, be sure to hold any sauce that comes on them. That should help you keep the carb count down. You'll need to eat these plain and avoid the temptation to dip them in any sauce. If you must use a dip, try the garlic butter dip. The Little Caesars website indicates that it has no carbs or protein and 42 grams of fat, which is perfect for a high-fat ketogenic diet.

Little Caesars also offers a few other options for their wings, but the traditional preparation appears to be the best for keeping carbs down and limiting your intake of added sauces.

For example, they have garlic parmesan wings, buffalo wings, and BBQ wings. The BBQ wings are highest in carbs at 32 grams per eight-piece order while the buffalo wings contain 3 grams of carbs per eight-piece order and the garlic parmesan have 7 grams of carbs.

#2. Create your own pizza and focus on toppings

Little Caesars allows you to create your own pizza. This is a nice option because it lets you add the toppings you want. We recommend adding extra sausage, bacon, ham, cheese, beef or pepperoni and sticking to a thin crust pizza. This will make it easier for you to scrape the toppings off the pizza and avoid eating the crust. Pizza should, however, be your very last option, even if you scrape the toppings off.

Thick, doughy crust tends to swallow your toppings up and it's harder to scrape them off. Thin crusts are usually crispier and the toppings come off easier. You might want to grab a fork and plate as the scraping can get messy, but it's worth it to avoid eating all those extra carbs. Avoid getting a flavored crust except for garlic butter as you won't be eating it anyway and some of the sugary flavorings can mix in with your toppings.

Here's a list of the low-carb toppings you can get on your pizza at Little Caesars:

Pepperoni
Bacon
Beef
Sausage
Ham
Canadian bacon
Green pepper
Onion
Fresh mushrooms
Black olives
Jalapeno peppers
Extra cheese
Mild banana peppers
#3. Ask for a salad
Little Caesars used to offer a side salad that you could get with your pizza. This would be a great "base" to scrape your pizza toppings onto.
However, per the nutrition information and website, it does not appear that Little Caesar's offers salads anymore. You can always ask about ordering a side salad (minus any croutons) and then get a side of ranch as your dressing.
If there are no salads available, then try piling on the low-carb veggies. This is a great way to keep calories down and load up on fiber, antioxidants, and vitamins and minerals.
Little Caesar's doesn't offer many fresh veggies, but here are a few you can ask for:
Onions
Fresh mushrooms (not canned)
Green peppers
Olives
Banana peppers
What To Order at Little Caesars
The menu at Little Caesars is pretty simple. You can get your choice of different pizzas or wings. We've divided the menu options at Little Caesars into one of two categories: items you can eat and items you should avoid.
First up is the list of foods you can eat. Be sure to follow our directions to keep these dishes as low-carb as possible.
Pizza
For all pizzas, scrape the toppings off and do not eat the crust:

Pepperoni
Cheese
Meat lovers
Sausage
Three meat treat
Five meat feast
Ultimate supreme
Hula Hawaiian (hold the pineapple)
Quattro
Create your own pizza with meat, cheese, green peppers, onions and fresh mushrooms
Wings
Traditional oven-roasted wings
Garlic parmesan wings (go easy on the sauce)
Buffalo caesar wings (again, easy on the sauce or dry rub)
Tip: Little Caesars has a crazy sauce that's made of a tomato blend with herbs and spices. There are five grams of net carbs per one cup serving. Ask for this on your pizza instead of traditional sauce!

The only other sauce that you can safely enjoy at Little Caesars is their garlic butter dip. You can ask to have your pizza or wings topped with this instead of traditional seasonings and rubs that might contain sugar.
Foods To Avoid at Little Caesars
As you can imagine, there are plenty of foods that you can't eat at Little Caesars on a low-carb diet. It's important not to eat any crust if you decide to order a pizza and eat the toppings only. You'll also need to stay away from all breads and desserts as well as dips to keep your carb and sugar intake down.

Here is a list of foods you need to stay away from if you want to keep the carbs intake low:

All pizza crusts
Bread sticks
All Caesar dips (garlic butter is the only exception!)
Cinnamon crazy bites
Italian cheese bread
BBQ Caesar wings (get traditional oven-roasted instead)
All soda
Crazy bread
Conclusion
If you find yourself in a situation where eating Little Caesars is unavoidable, then we recommend ordering a meat-based pizza and eating the toppings only.
You can create your own pizza and add lots of meat and low-carb veggies. Just be sure to get a thin crust, which is easier to toss out than a thick, doughy crust.

Little Caesars also has wings that are oven-roasted instead of breaded. Go with their traditional oven-roasted wings and dip them in crazy sauce or garlic butter sauce.
Enjoy this post? Share to save for later!