Hardee's is a fast food restaurant that used to make these killer cinnamon rolls back in the day before expanding their menu. They were soft, delicious, and plump. The best part was the frosting that came on top of them!

Hardee's got away from these rolls for a while, but rumor has it that their cinnamon raisin scratch-made rolls are back. Unfortunately, these rolls are definitely off-limits to you now if you're on a ketogenic or low-carb diet.

The good news is that Hardee's has done a decent job of offering more than just cinnamon rolls on its menu in recent years. While they still carry the typical fried foods that you'll find at most fast food restaurants, Hardee's also has burgers, plenty of sandwiches, and a dedicated low-carb section. They even serve breakfast all day.

We never recommend making fast food your first choice for a meal, but if you're out and about without a snack or meal, then Hardee's can fill in once a month or so. Here's how to order low-carb at Hardee's.
Tips For Ordering at Hardee's
Hardee's is open daily from about 6 AM until around 10 PM or 11 PM. They've always been known for being a breakfast place since they became a popular franchise back in the 1970s and it looks like they want to continue to keep it that way. This is good news for you because most people tend to run out of the house without breakfast and Hardee's can fill in if you need a low-carb breakfast sandwich.

Keep in mind that eating at home is always best for you, especially if you're on a ketogenic diet. This is because eating at home allows you to pick out your ingredients. The meats at Hardee's and most restaurants usually aren't organic or antibiotic-free. You can easily buy all the ingredients you need for a breakfast sandwich at the grocery store and make it at home without all the added sugars, and cheap oils.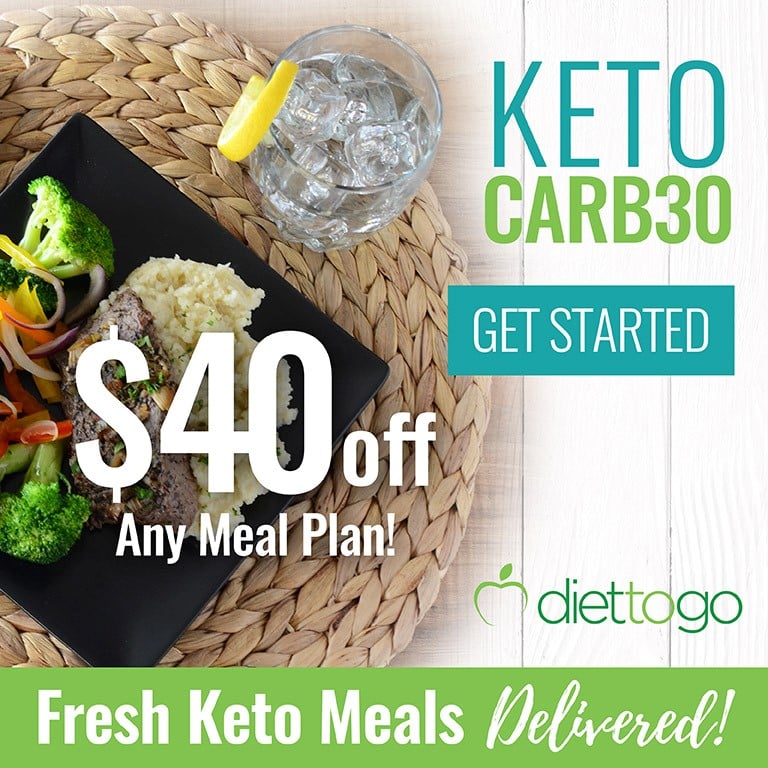 We recommend going with organic, grass-fed beef raised without antibiotics or hormones anytime you eat a burger, and this is something you might not find at most restaurants. Take it a step further by purchasing pasture-raised eggs, antibiotic and hormone free cheeses, and bacon that doesn't contain added sugar or nitrates.

Eating at Hardee's or any fast food restaurant once a month or so won't hurt you too badly. Just make sure you never rely on fast food as your meal of choice and only hit the drive-through for an emergency only.
Dishes that are lowest in carbs
Here are the top items that are lowest in carbs at Hardee's, based on the website's nutrition information:
Low Carb It- ⅓ pound Low Carb thickburger (0 grams of carbs as long as you hold the ketchup)
Trim It- Frisco Breakfast sandwich (2 grams carbs as hold as you hold the bun)
Veg It- egg and cheese biscuit (2 grams carbs if you hold the biscuit)
Side salad (5 grams net carbs)
There are lots of opportunities to accidentally order something that contains hidden carbs, so make sure you follow these tips to keep your diet on track.

#1. Look up the nutritional information of your food

Counting macronutrients is just something that ketogenic dieters need to do. That's because you need to eat a diet of around 70 percent fat, 25 percent protein and 5 percent carbs to stay in ketosis.

If you're not in ketosis, then you're not using fat as fuel. And that's the whole point of the ketogenic diet. Because of this, it helps for you to check out the nutritional information on the Hardee's website before making a decision.

Start by visiting the Hardee's menu. Click on your food of choice and customize it so that it matches your needs. You'll be able to compare your modified version with the calories in the original dish.

For example, a ⅓ pound bacon cheese thickburger normally contains 850 calories, 54 grams of fat, 54 grams of carbs (51 grams net carbs), 3 grams of fiber, 12 grams of sugar, and 42 grams of protein. But if you hold the bun and mayonnaise, your new macronutrient profile reads as follows: 400 calories, 27 grams of fat, 6 grams of carbs (5 grams net carbs), 1 gram of fiber, 3 grams of sugar and 35 grams of protein.

This is a great tool to use if you need to stay within a certain carb or fat ratio for the day and are worried that Hardee's will put you over. Use the nutritional calculator to modify your meal until you get the numbers you need to stay in ketosis.

#2. Ask to "low-carb" it

Hardee's must be hip to the fact that carbs are bad for you. Because of this, they have made it easier for you to order a low-carb meal. All you have to do is ask to "low-carb" it. Doing so will indicate that you want your sandwich or burger wrapped in a lettuce wrap instead of a bun.

While it appears you can use this option with anything you order at Hardee's, they specifically list two low-carb meal options on their website. The first is a charbroiled chicken club sandwich and the next is a ⅓ pound low-carb thickburger.

Both of these sandwiches come with mayo, which you'll want to avoid as most store-bought brands of mayo that restaurants use contain vegetable oil and sugar. If you want to make your own mayo at home, use our keto-friendly recipe here. Also, the burger comes with ketchup, so you'll need to hold that too as it contains added sugars.

If you visit Hardee's and don't want either of these sandwiches, then ask to "low-carb" any sandwich of your choice. They should be able to accommodate this request.

Hardee's also has a "trim-it" option where you can get a sandwich or burger as a lettuce wrap and without bacon and cheese or other toppings that add to calories. This would be a good option if you aren't super hungry and all you need is a snack. It appears that their "trim-it" breakfast sandwiches still come with the bread, so you'll need to ask for them to hold it.

#3. Go with breakfast

Hardee's serves breakfast all day and they have a gluten-sensitive low-carb breakfast bowl that we've got our eyes on. It features folded eggs with a sausage patty and Swiss cheese piled on top of a loaded omelet and topped with cheddar cheese and bacon bits in an easy-to-eat bowl. The meal contains 660 calories, 52 grams of fat, 10 grams of carbs (8 grams net carbs), 2 grams of fiber, 2 grams of sugar, and 38 grams of protein.

We're not sure what's in the loaded omelet, but there appears to be some type of sauce by the looks of the picture on the website. You may want to cover your bases and ask to hold any sauce that comes in the omelet. If they can't do that because it comes premade, then order something else just to be on the safe side.

You can also get a breakfast sandwich and ask to hold the bun. This would be a good way to go any time of the day as eggs, bacon, and meat are always guaranteed to be low-carb. Breakfast sandwiches are also less likely to contain sauce than burgers, so you won't have to do as much customizing.

One thing to keep in mind is that Hardee's uses "folded" eggs. We aren't sure what this means as Hardee's doesn't include ingredients in their nutritional information, but we're sure it contains some type of preservative to keep the eggs in patty form.

This makes the eggs easier to eat, especially without a bun, but it's not something you want to indulge in often. If you end up ordering breakfast, be sure to hold the hash browns and any tempting starchy sides that come with it, such as their scratch-made biscuits.
What To Order At Hardee's
Despite focusing a lot of its attention on breakfast, Hardee's offers a few different burger options. They even have a side salad that you can get with your burger to add some fiber, vitamins, and antioxidants into your meal. Plus, a side salad is a much healthier alternative to French fries or onion rings.

We've looked over the entire menu at Hardee's and come up with a list of foods you can safely eat on a low-carb or ketogenic diet. Be sure to follow these recommendations closely to avoid hidden sugars or bad ingredients.

Breakfast
For all breakfast sandwiches, hold the bread or biscuit; add cheese or bacon if you need more calories:

Smoked sausage biscuit
Bacon, egg, and cheese biscuit
Loaded omelet biscuit (hold any sauce that comes in the omelet)
Country ham biscuit
Monster biscuit
Sausage biscuit
Smoked sausage biscuit with egg and cheese
Sausage and egg biscuit
Honey butter sausage biscuit (hold the honey butter)
Frisco breakfast sandwich
Loaded breakfast burrito (hold the zesty salsa and eat the insides of the burrito only)
Hardee breakfast platter with bacon (hold the biscuits and gravy and hash rounds)
Sunrise croissant
Charbroiled burgers
For all burgers, ask for no bun and sauce or get a lettuce wrap instead; order a side salad without dressing in place of French fries or onion rings:

⅓ pound cheeseburger (hold the ketchup)
⅓ pound original thickburger (hold the ketchup and mayo)
⅓ pound mushroom and Swiss burger
⅓ pound bacon cheese thickburger (hold the mayo)
Frisco thickburger (hold the mayo)
⅔ pound monster thickburger (hold the mayo)
¼ pound cheeseburger (hold the ketchup)
¼ pound thickburger (hold the ketchup and mayo)
Hardee's double cheeseburger (hold the ketchup)
Double charbroiled slider (hold the ketchup)
Single charbroiled slider (hold the ketchup)
*For strict keto, avoid most store-bought mayo products because of the added sugar and vegetable oil.

Chicken and more
For all chicken sandwiches, hold the bun and sauce or ask for a lettuce wrap; get a side salad without dressing in place of French fries and onion rings:

Charbroiled chicken club sandwich (no mayo)
Charbroiled BBQ chicken sandwich (hold the BBQ sauce)
Big hot ham and cheese
Burritos
For all burritos, toss the burrito shell and eat the insides only:

Chicken or beef soft taco (hold the sauce and ask for more cheese if needed)
Beef taco salad (hold the salsa and don't eat the taco shell)
Chicken taco salad (hold the salsa and don't eat the taco shell)
Sides
Side salad (no dressing)
Unsweetened iced tea
Black coffee
Bottled water
Foods To Avoid at Hardee's
Some foods are Hardee's just aren't worth trying to customize. They either contain fried meat or come with too many carbs. We recommend sticking with one of the low-carb options listed above and staying away from the following foods.

Breakfast:

Biscuit N' gravy
Country fried steak biscuit
Chicken biscuit
Pork chop N' gravy biscuit
Cinnamon N' raisin biscuit
Honey butter chicken biscuit
Honey butter bacon biscuit (you could order this without the bun and honey butter, or you could just order a side of bacon)
Hash rounds
Froot loops mini donuts
All made from scratch biscuits
Chicken and more:

All chicken tenders
The big chicken fillet sandwich
Spicy chicken sandwich
Jumbo chili dog (you could order this without the bun and chili, but we recommend staying away from hot dogs as they are highly processed and sticking with grilled chicken or a burger instead)
Hardee's hot chicken sandwich
Veg-it thickburger
Burritos (these burritos contain beans, rice, and salsa; you're better off ordering a plain chicken or beef taco and eating the insides only):

Beef grilled burrito
Chicken grilled burrito
Steak quesadilla
Cheese quesadilla
Chicken quesadilla
All nachos
Red burrito chicken or steak bowl
Chips and salsa
All star meals (we recommend staying away from all star meals as they include a drink, a cookie, and French fries; order two low-carb sandwiches if you're really hungry instead and don't tempt yourself with food you can't eat):

Hand breaded chicken tender all star meal
Double cheeseburger and spicy chicken sandwich all star meal
Double cheeseburger and hot dog all star meal
2 hot ham and cheese, fry, cookie, drink
Two double sliders, drink, fry, cookie
Triple cheeseburger, spicy chicken sandwich, fry, cookie, drink
Sides:

French fries
Crispy curls
Beer-battered onion rings
All dipping sauces
Chocolate chip cookies
Apple turnover
All sweetened drinks and milkshakes
All soda and diet soda
Conclusion
Eating at Hardee's isn't as terrible for you as it once was. Their menu contains a good amount of burgers and other sandwiches that you can get minus the bread. But remember it's always best to cook your own foods at home using high-quality ingredients and following a keto plan.

Like most fast food restaurants, Hardee's uses conventionally grown meat and cheeses. The ingredients aren't listed on their website, but we assume that the bacon contains sugar and nitrates. The burgers are likely cooked in vegetable oil, which is something you could avoid if you cooked at home.

If you're in a pinch and Hardee's is the only thing on the way to work, then consider going with a breakfast sandwich. If it's lunch or a snack you need, then try one of their biscuit sandwiches minus the biscuit or a bunless burger without any sauce.

Order a side salad without dressing in place of French fries or onion rings, and be careful about adding sauce to your burgers. Hold the mayo and ketchup as these likely contain added sugars. Ask for extra cheese if you need a bit of a flavor enhancer. And whatever you do, stay away from the scratch-made honey biscuits!

For a list of foods to eat and avoid on keto, check this here!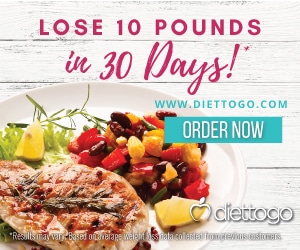 Enjoy this post? Share to save for later!