With the addition of burgers to their menu, low-carb dieters have a chance to eat something at Dairy Queen when their friends feel like making an ice cream run.
The biggest challenge you'll face at Dairy Queen is not giving into temptations. They offer delicious-looking ice cream, cakes, milkshakes, and all kinds of treats.
However, if you forgot your lunch at home or just need a snack and no other food options are available, then use this guide to help you make a smart choice at Dairy Queen.
Tips For Ordering at Dairy Queen
Dairy Queen has come a long way since it first began as a soft-serve ice cream store back in 1940.
Some locations still only sell ice cream and those locations are usually only open during the warm summer months. Other locations have expanded their menu to include hot foods and these stores are open all year long.

Although you will still need to stay away from the typical no-no's such as French fries, chicken strips, and ice cream sundaes, Dairy Queen now also offers grilled chicken sandwiches, bacon cheeseburgers, and even salads.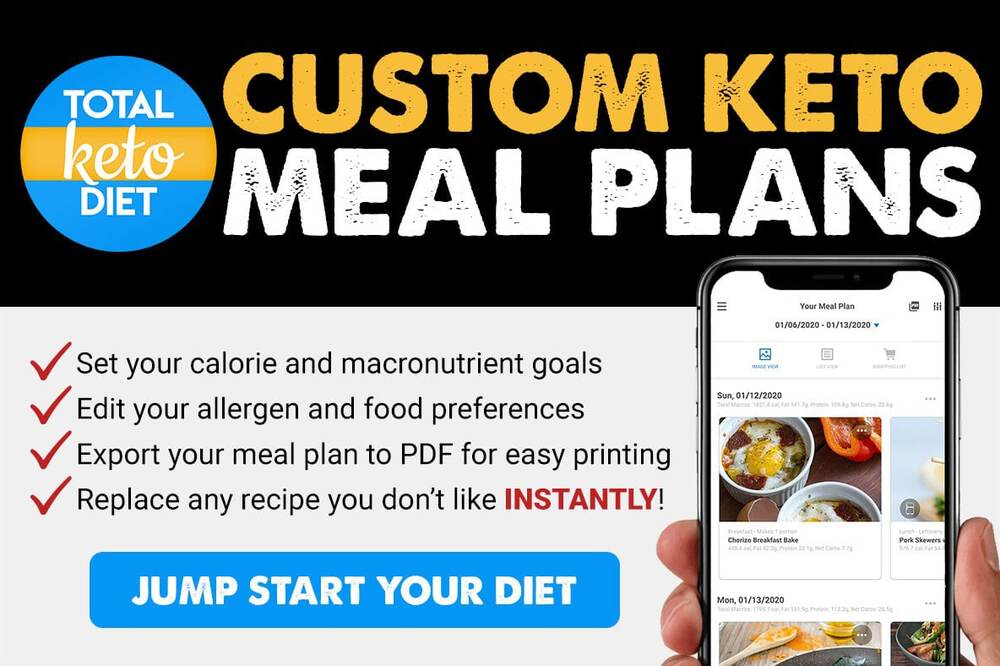 We're not saying that you should seek out a Dairy Queen and try to eat there as often as possible, but it's nice to know you have options.

Despite the improvements in the Dairy Queen menu over the years, nothing can take the place of eating at home using high-quality ingredients that you buy at the grocery store.

You can make your own bunless burger at home using grass-fed beef, sugar, and nitrate free bacon, ketogenic mayonnaise, organic cheese, and a lettuce wrap.
However, if you forget your lunch one day, then you can hit the drive-through at Dairy Queen in an emergency. Follow these tips for keeping it low-carb at Dairy Queen:
#1. Stay away from the combo meals.
Sure, the price is right anytime you order a combo meal, but you can't eat the French fries or blizzard that comes with these meals anyway so you'll just be throwing these out.
Do yourself a favor and don't even tempt yourself with food that you can't eat just because it's a good deal or comes as part of your combo. Stick with a single burger, salad, or sandwich and hold all the unhealthy extras.
#2. Use the drive-through if you can.

Some Dairy Queens allow you to come inside and order your food while others only have a drive-through. Using the drive-through means that you won't have to see all of the ice cream and cake options that they offer.
If you go inside the store, you'll be more tempted to indulge in something you shouldn't simply because it's right there in front of you and it looks delicious.
This is a good tip if you are new to the ketogenic diet and still have a bit of a sweet tooth. Don't worry. Your sweet tooth should go away the longer you're on the diet because you'll learn how to control cravings using a healthy diet.
If you're still tempted, then you can check out some of our keto-friendly dessert recipes on our website that still taste good but won't kick you out of ketosis.
#3. Go with a salad.
Even if you decide to go with a bunless burger, you should get a side salad to go with it. Salads make a great substitute for French fries or onion rings at any restaurant.
Plus, you'll be getting extra vitamins, fiber, and antioxidants into your diet and this is something many people on the ketogenic diet need more of.
Dairy Queen offers a plain side salad with lettuce, diced tomatoes, carrots, and cabbage or a chicken BLT salad with crispy or grilled chicken (always go with grilled chicken), bacon, cheese, red cabbage, and shredded carrots.
Anytime you get a salad, make sure you hold the dressing. Ask if they have oil and vinegar or even a few slices of lemon that you can squeeze over your salad. You can always get extra cheese and bacon if you need more toppings.
Other good options at Dairy Queen include the following:
A bunless and sauceless burger
An Artisan-style sandwich with grilled meat minus the bun and sauce
Grilled chicken sandwich minus the bun and sauce
Dairy Queen also offers a hot dog and chili dog, but we recommend staying away from these as the meat is highly processed and full of preservatives. Bacon is also highly processed.
You can get better cuts of hot dog meat and bacon at the grocery store that don't contain added preservatives, nitrates, or sugar.
#4. Check the nutrition information.
Not all restaurants offer up the nutritional information for their foods on their website, but Dairy Queen does. They even offer both the nutritional breakdown as well as the ingredients.
Most restaurants will tell you how many calories are in a dish, but they won't tell you what's in it. Ingredients are just as important as the nutritional breakdown.

This is because a meal might fit your macronutrient needs, but the nutritional label won't tell you how many preservatives you're ingesting. Therefore, it's important that you know both.

Utilize this information on the Dairy Queen website to get a better idea about what you're eating and compare it to the labels of the foods you eat at home.
#5. Search elsewhere for keto ice cream or make your own at home.

If the mood for ice cream strikes, then we suggest you search elsewhere for keto ice cream. Dairy Queen won't have anything even remotely close that you can eat on a keto diet.
By the way, did you know there are many low-carb ice cream brands available in the market for keto-dieters already? You might even be able to find some at your local grocery store.
You can also make your own ice cream at home by using one of our recipes below:

#6. Go with the rotisserie-style chicken bites.
Dairy Queen recently introduced rotisserie-style chicken bites to their menu. These do not appear to be breaded. However, you'll want to ask when you order them to make sure.
The rotisserie-style chicken bites come with ranch dipping sauce, fries, and a soft drink. You'll want to hold the fries and soft drink. The ranch is safe to use in moderation.
You can choose from a 6 or 8 piece order of the chicken bites. You can also ask to have the chicken bites added to a side salad with ranch dressing.
What To Order At Dairy Queen
We have to admit that Dairy Queen offers some better low-carb options than say a fried chicken joint would, but you'll still need to customize your order to keep the carbs down and avoid hidden sugars.
Here is a list of foods that you can order at Dairy Queen to keep it low carb:
Chicken
Rotisserie-style chicken bites with ranch dipping sauce (hold the fries and soft drink or throw these away)
Burgers
For all burgers, hold the bun and sauce and get a side salad without dressing in place of fries or onion rings:
Bacon cheese grillburger (no mayo)
Flamethrower grillburger (no flamethrower sauce)
Cheese grillburger (no ketchup or mayo)
Cheeseburger, double cheeseburger and triple cheeseburger (no ketchup)
Kansas City BBQ bacon cheeseburger (no BBQ sauce)
Deluxe cheeseburger (no ketchup or mayo)
⅓ pound double cheeseburger (no ketchup)
Sandwiches
For all sandwiches, hold the bun and sauce and get a side salad without dressing in place of fries or onion rings:
Chicken bacon ranch sandwich (hold the ranch dressing)
Turkey BLT (no mayo)
Kansas City BBQ pulled pork sandwich (no BBQ sauce)
Grilled chicken sandwich (no mayo)
Salads
For all salads, hold the dressing or ask for oil and vinegar instead; if they don't have vinegar, then ask for a few slices of lemon and squeeze the juice over the salad:
Side salad
Chicken BLT salad
Snack melts
For all snack melts, you'll need to eat the insides of the tortilla only and ask to hold the sauce:
Buffalo chicken snack melt (hold the buffalo sauce and ranch dressing; toss the tortilla shell)
Chicken BBQ snack melt (hold the BBQ sauce and toss the tortilla shell)
You can even ask if they have raw nuts or berries that they can serve up as a low-carb healthy treat. It's all about finding creative ways to satisfy your nutritional needs!
Foods To Avoid at Dairy Queen to Stay Low-Carb
Dairy Queen has its fair share of foods that you will need to avoid on a low-carb diet. Most of them are off-limits because they are breaded and fried.
You'll also need to stay away from all treats. This includes ice cream, cakes, milkshakes, and all sweetened beverages. We also recommend staying clear of combo deals that include food you don't need or can't eat.

Crispy chicken sandwich (get a grilled chicken sandwich instead and hold the bun and sauce; get a side salad in place of fries)
Chicken strips
Crispy chicken salad (get a grilled chicken salad instead and hold the dressing)
Chili cheese dog (we recommend going with a bunless sandwich or burger instead; if you get a chili dog, go with a plain hot dog and hold the bun and chili sauce)
Fries
Onion rings
Cheese curds
All desserts, ice cream, cakes, milkshakes, and cookies
Pretzel sticks
---
Conclusion
We recommend going with a bunless and sauceless burger or grilled chicken sandwich at Dairy Queen. They have a pulled pork sandwich that you can order without the BBQ sauce. Always get a side salad to go with your burger or sandwich in place of fries or onion rings and be sure to hold the dressing.

You can also get a chicken BLT salad that comes with cheese, grilled chicken, and bacon. Just be sure to avoid the temptation to order a combo or a five dollar deal where you get more food than you need.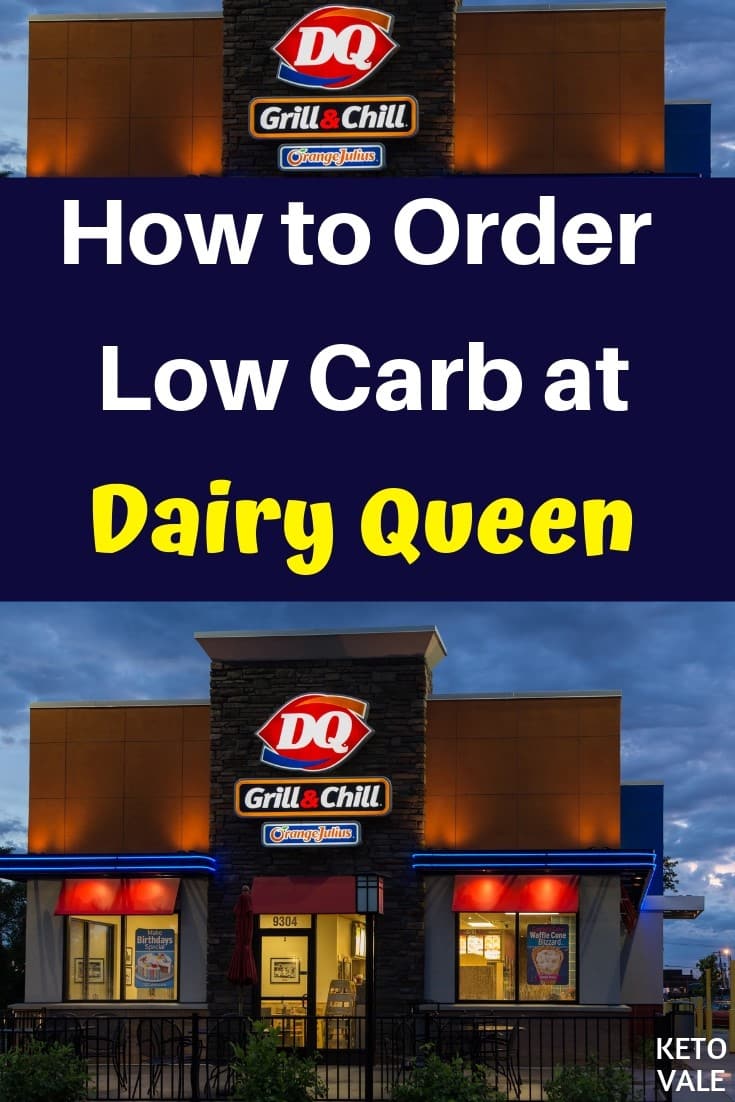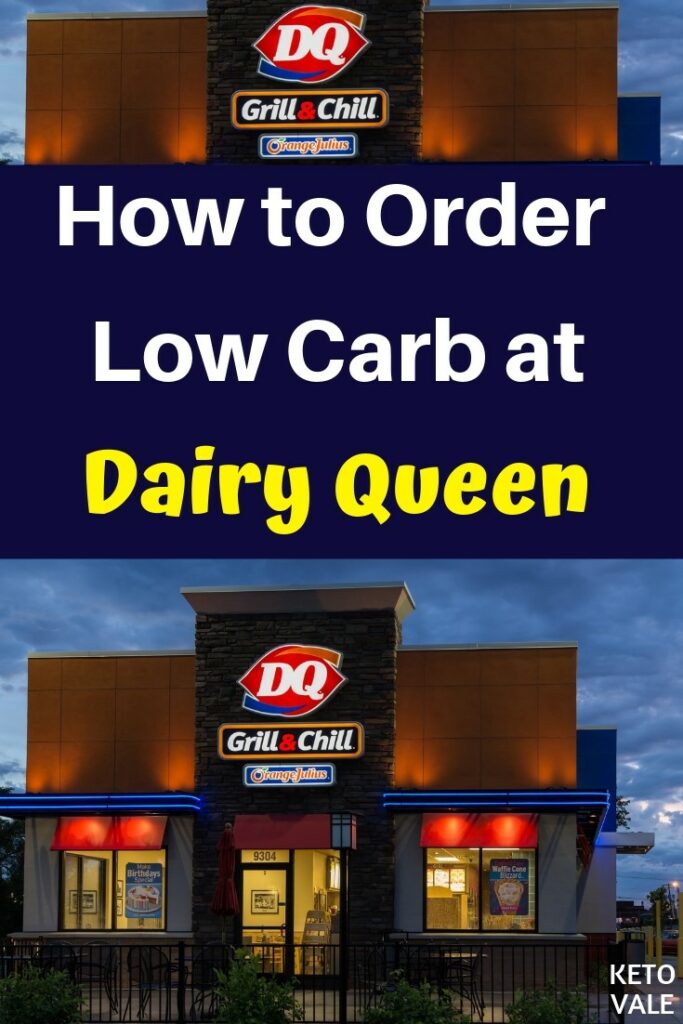 Photo credit: wolterke/Depositphotos.com