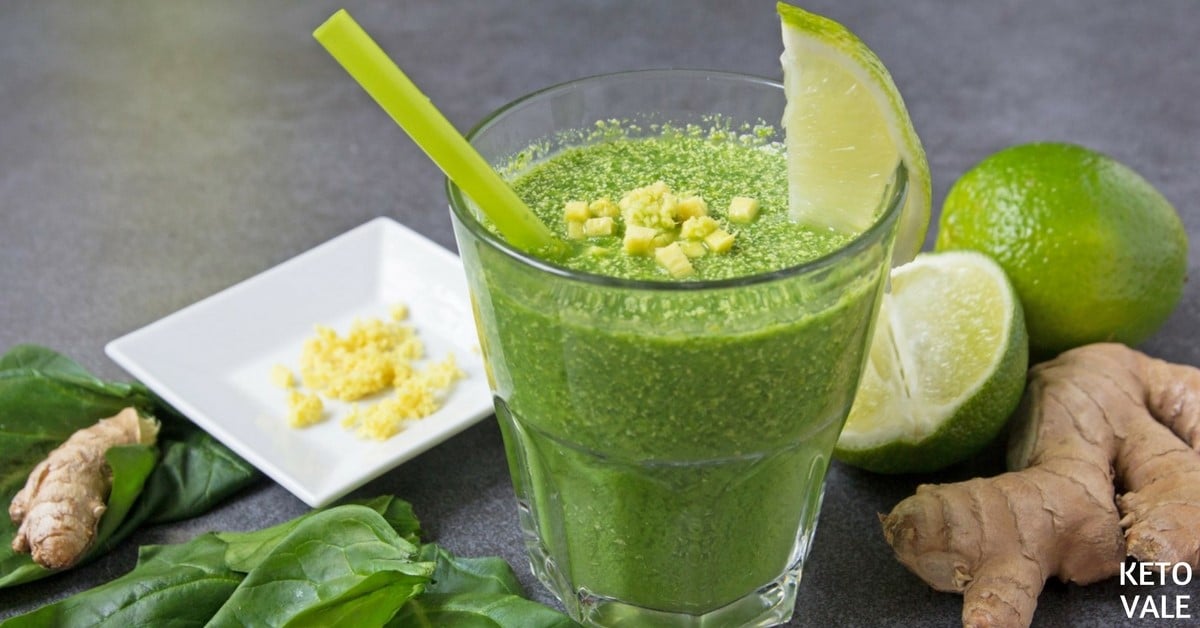 Keto Dairy-Free Ginger Green Smoothie
Fresh ginger is a great way to spice up a green smoothie and works best with citrus fruits like lemon and lime.
Ginger has a variety of health benefits and has been used medicinally for centuries. Ginger is widely known for its immune-boosting and stomach-settling abilities. It is effective in treating nausea from motion and morning sickness (1, 2, 3, 4).
Some studies suggest that ginger can help relieve intestinal gas and speed up digestion. Ginger also helps lower total cholesterol and blood triglycerides and reduce menstrual pain. It might help prevent cancer as well! (5, 6, 7, 8, 9, 10, 11, 12).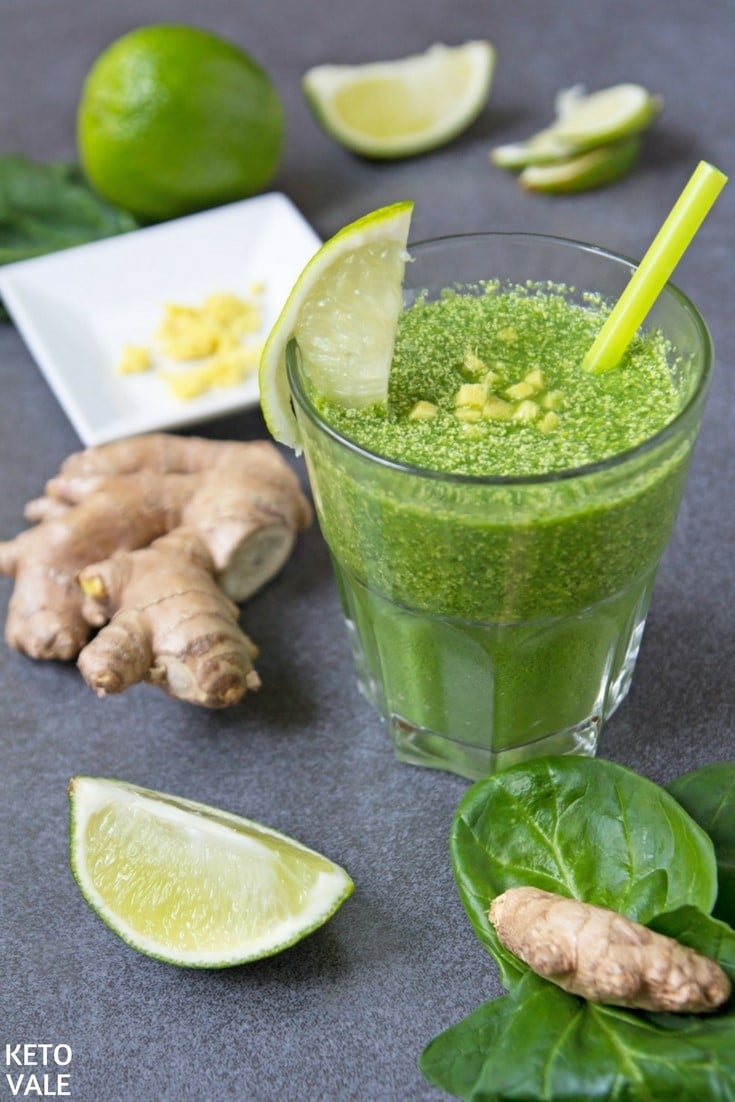 Always choose fresh ginger. The root should be firm, smooth and free of mold but, of course, it's better to choose organic ginger, if possible.
By the way, the best place to store ginger is your refrigerator. This anti-inflammatory, immune-boosting smoothie is perfect for breakfast or a snack.
Watch how we prepare this here:
Note: This drink is good as is, but it can also be adapted to include a scoop of collagen or low carb protein powder for a meal replacement as well as getting the benefits of collagen.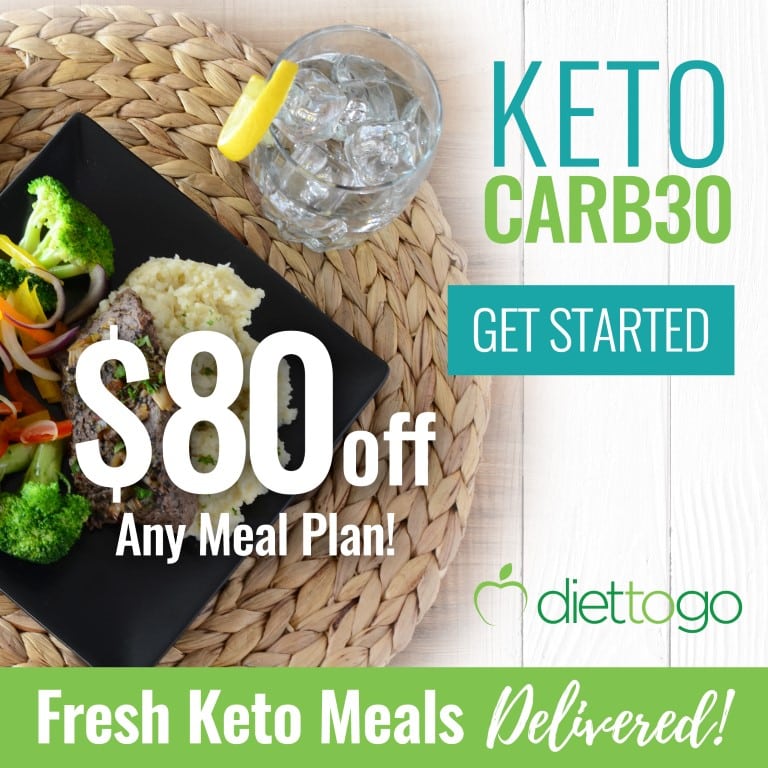 To enhance the taste, you can add 1 teaspoon of Monk Fruit Erythritol Blend. It will give you the awesome sweetness without the bitter chemical aftertaste.
This recipe is dairy free because we don't use any milk products. If you want a dairy option, simply replace coconut cream with heavy cream.
This health-changing smoothie combines all the benefits of coconut and ginger and should be on your go-to smoothie list.
Save this recipe by pinning this picture to your Pinterest board for later use!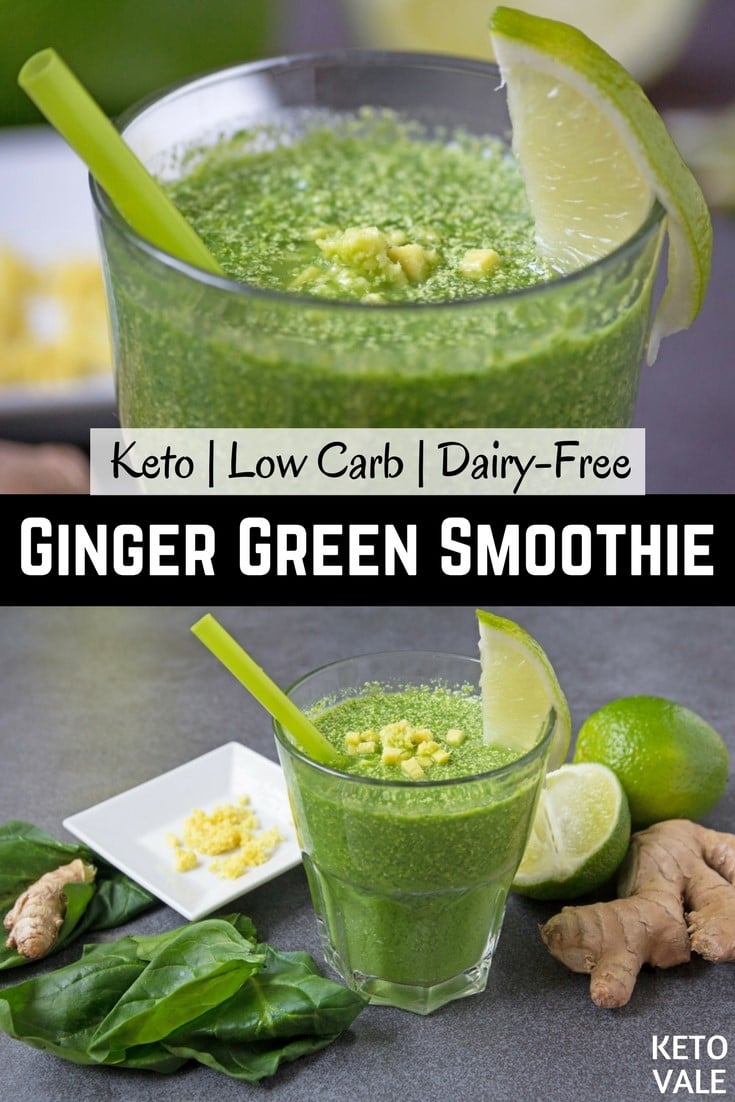 Related:
Receive Our Free 7-Day Keto Meal Plan + Weekly Recipes
Keto Ginger Green Smoothie
Instructions
Blend all of the ingredients thoroughly and wait until the mixture is smooth and creamy. Transfer to a cup and serve with grated ginger and lime wedge.

Serve immediately while it is still cool.
Notes
Macros (per serving - not including protein powder): Calories: 150– Fat: 14g – Net carbs: 4.1g (total carbs: 5.1g, fiber: 1g) – Protein: 2.1g