Be smart. Be resolute. Be fit. Be healthy. Enjoy the outburst of vitamins and minerals. Feed your body and brain with energy and power. Try our Blackberry Avocado Spinach Smoothie.

We love making smoothies because they are so easy. There is no way to mess up a smoothie recipe. You just pour all ingredients into a blender and blend!

For many people, smoothies are easier to digest than whole foods because they come in liquid form. This means that your digestive system doesn't have to work as hard to break them down.

Our Blackberry Avocado Spinach smoothie recipe contains lots of bioavailable vitamins and minerals that are easy to absorb.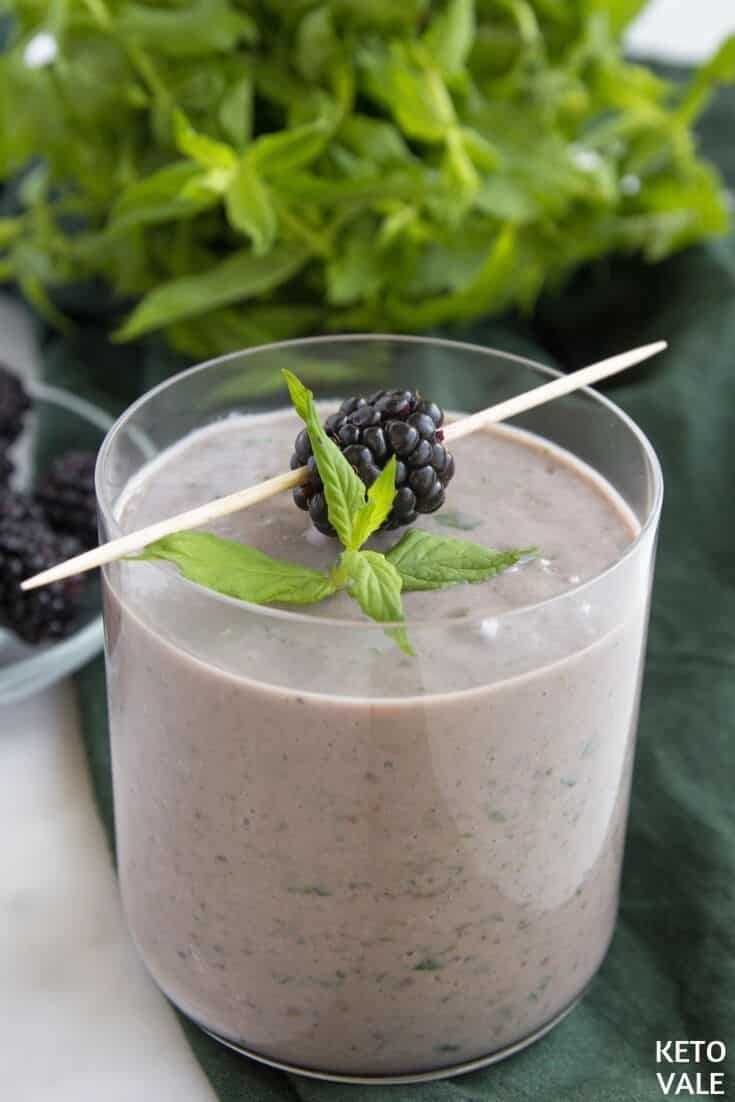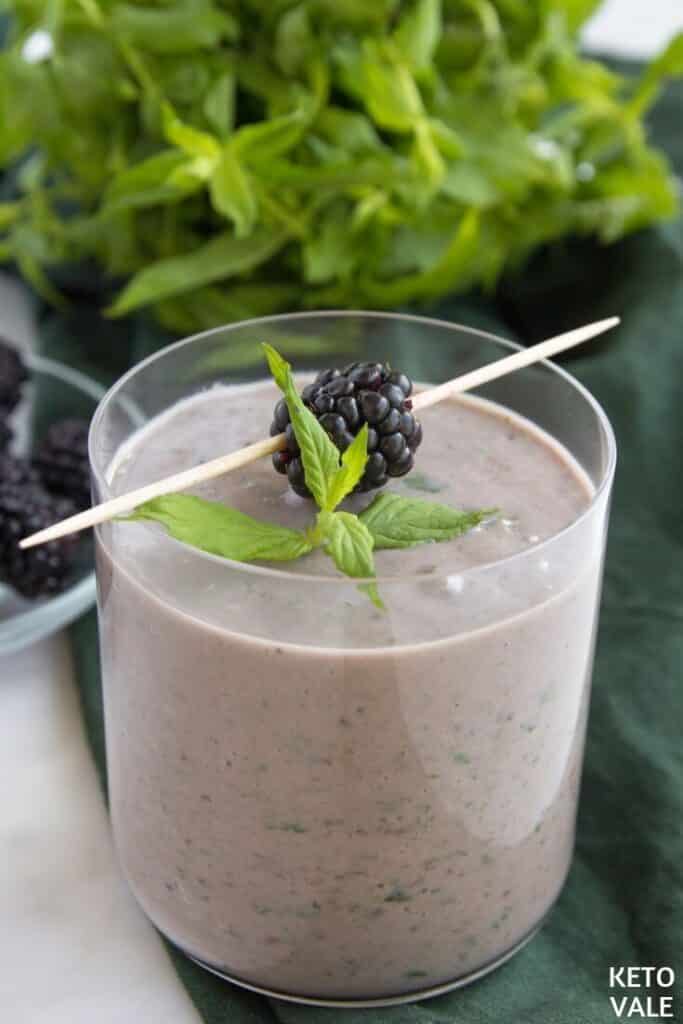 For example, spinach contains a rich source of minerals. It's particularly high in vitamin K1 and carotenoid vitamin A precursors.

Blackberries are packed with Vitamin C, vitamin K, fiber, and antioxidants that helps facilitate immune system functioning and improves brain and skin conditions.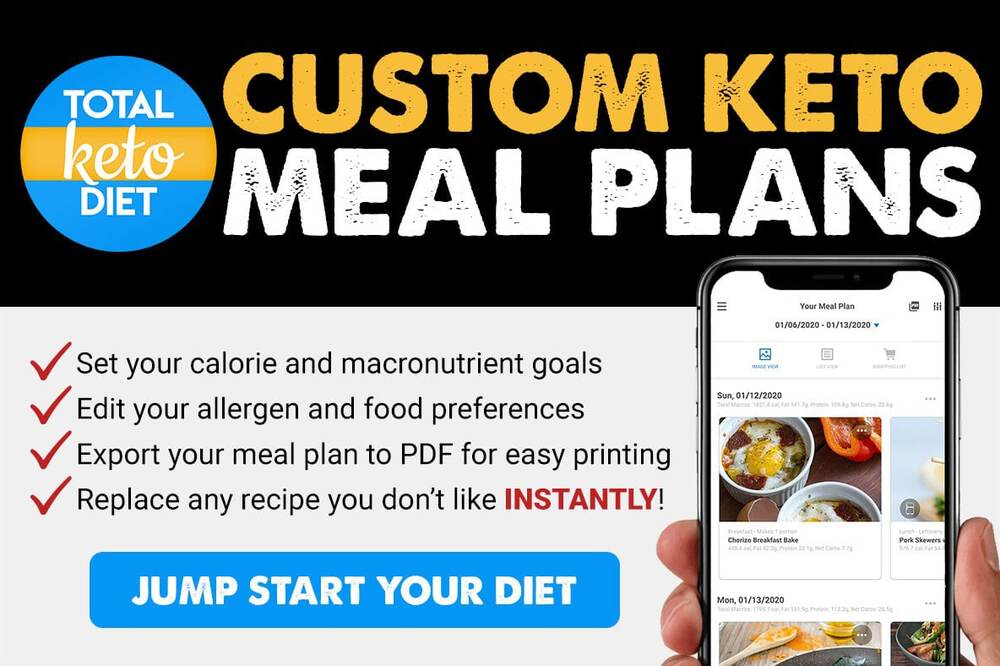 Almond milk contains riboflavin, protein, fiber, vitamins A, D, E, magnesium, calcium, potassium, and heart-healthy monounsaturated fats. It's perfect for high-monounsaturated fat diets that are aimed at weight loss and brain health.

You'll want to make sure that you use homemade almond milk, or at least unsweetened almond milk that does not contain carrageenan.

Chia is an excellent source of omega-3 fatty acids. They are also rich in antioxidants, iron, phosphorus, and calcium, and may be useful for weight loss.

Mint leaves help your weight loss efforts. They also promote digestion, provide relief from fatigue and nausea, stimulate memory retention and mental alertness, prevent cancer, and improve oral health by freshening your breath. This is not a complete list of benefits.

Last but not least, this smoothie is incredibly delicious! You can enjoy it first thing in the morning as breakfast or make it as a mid-morning or mid-afternoon snack in place of caffeine. It's hydrating and provides nutrients that you need to help get through your day.

---
Let's Do It!
In a food processor, add all ingredients in and blend until smooth and homogeneous.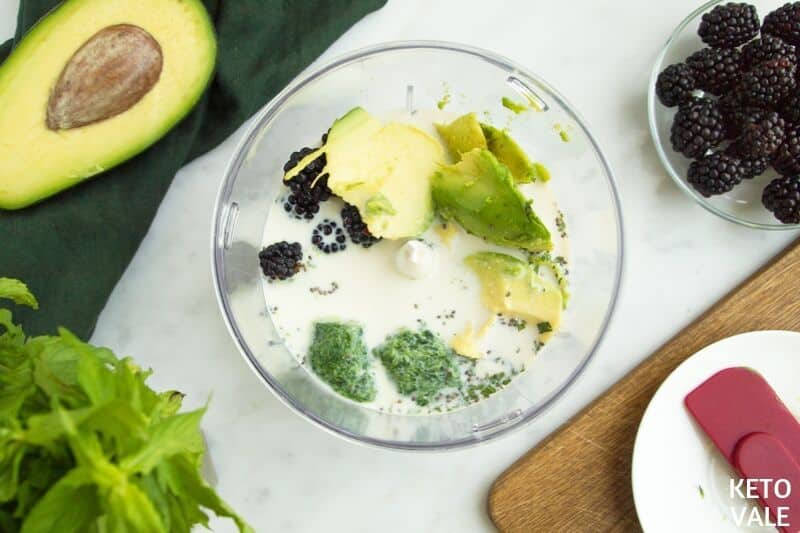 For a thicker smoothie, try adding a few ice cubes to your smoothie. You can also add more avocado if you want to enhance the creaminess. You'll get natural sweetness from the berries, but you can also add a keto-approved sweetener of your choice for more flavor.

Try some pure Madagascar vanilla extract with no sugar added for additional flavor. Serve chilled immediately. This recipe does not hold well in the fridge, so it's best enjoyed fresh.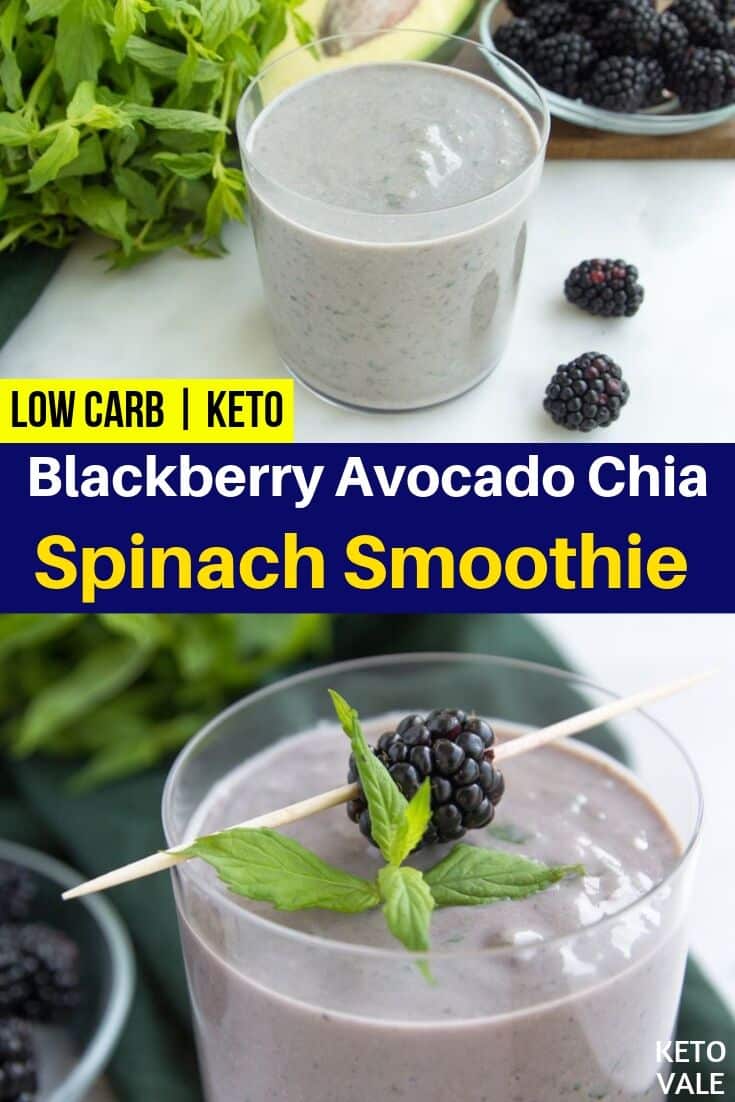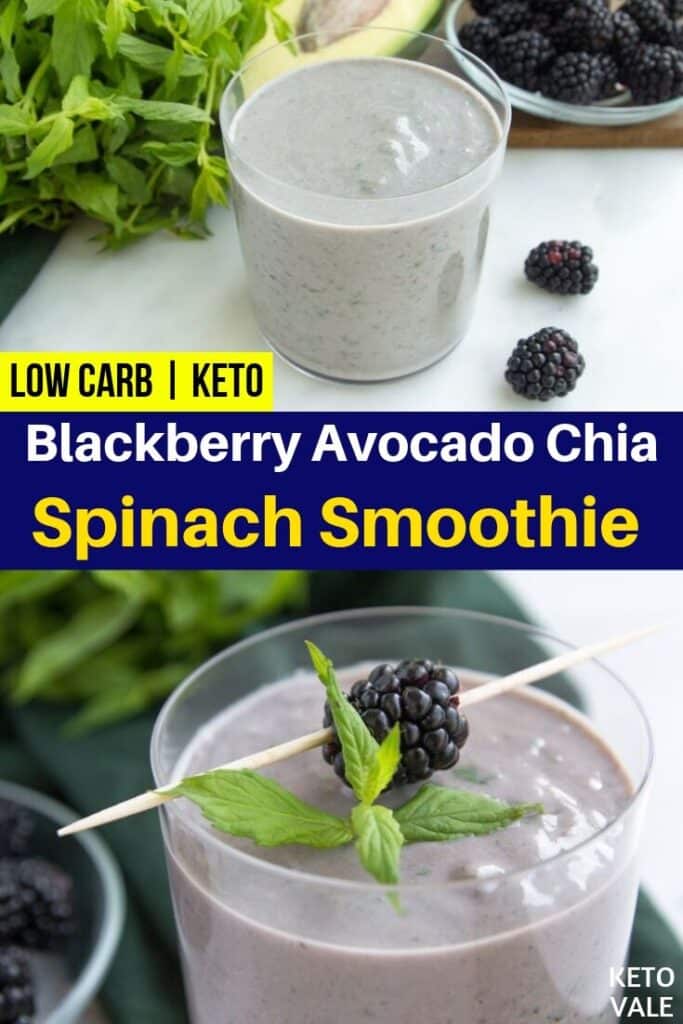 You might also want to try these:
Blackberry Avocado Chia Spinach Smoothie
A keto-friendly smoothie with all nutritious low-carb ingredients that you will love for a perfect snack.
Instructions
Place all ingredients in a food processor and blend until smooth and homogeneous.

Pour into a glass and serve garnished with a mint leaf and a blackberry (optional).
Notes
*This is a fiber rich smoothie, and most of the carbs come from avocado, which means there are only 19-13 = 6g of net carbs.
Nutrition/Macros
Nutrition Facts
Blackberry Avocado Chia Spinach Smoothie
Amount Per Serving
Calories 254
Calories from Fat 180
% Daily Value*
Fat 20g31%
Sodium 402mg17%
Potassium 1020mg29%
Carbohydrates 19g6%
Protein 7g14%
Vitamin A 8411IU168%
Vitamin C 43mg52%
Calcium 444mg44%
Iron 4mg22%
* Percent Daily Values are based on a 2000 calorie diet.
Pin To Save This Recipe