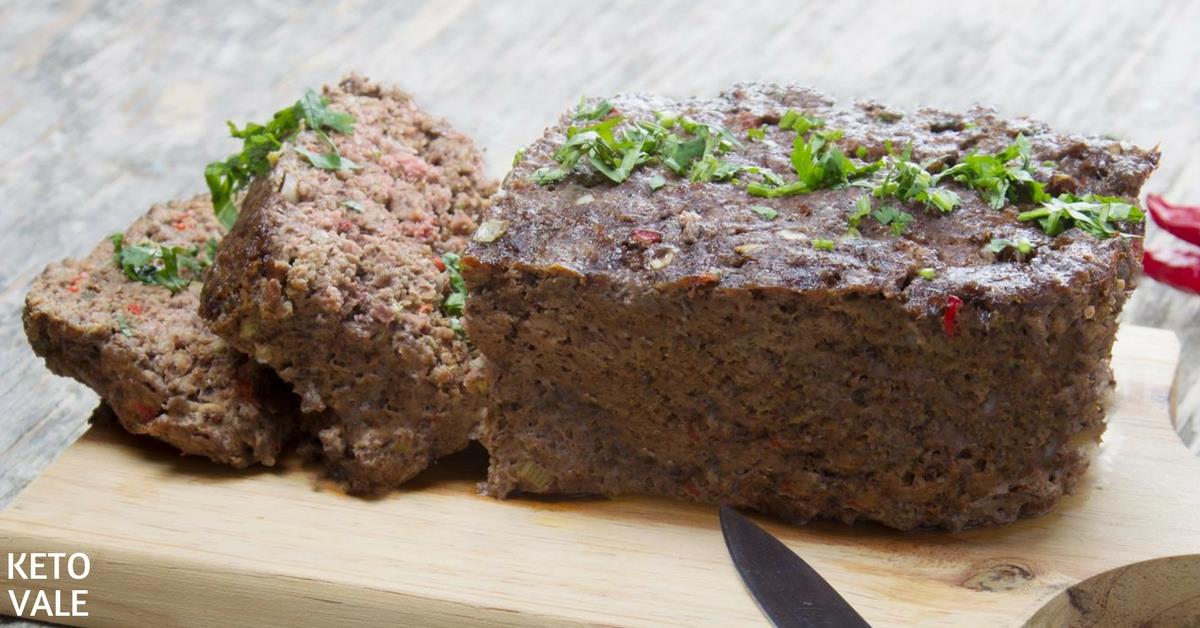 Easy and Delicious Ground Beef Meatloaf
The meatloaf is made mainly with ground meat. It can be turkey, beef, pork, lamb or even chicken. It can even be a combination of these types of meat such as mixing pork and beef together.
Today we are showing you our low carb meatloaf recipe using just ground beef. To add the consistency that is normally acquired by using breadcrumbs, we will be using flaxseed flour instead.
To add more flavors, there are spices and herbs that you can use such as onion, garlic, parsley, salt and pepper. The herbs can be dried or fresh such as thyme, oregano, basil.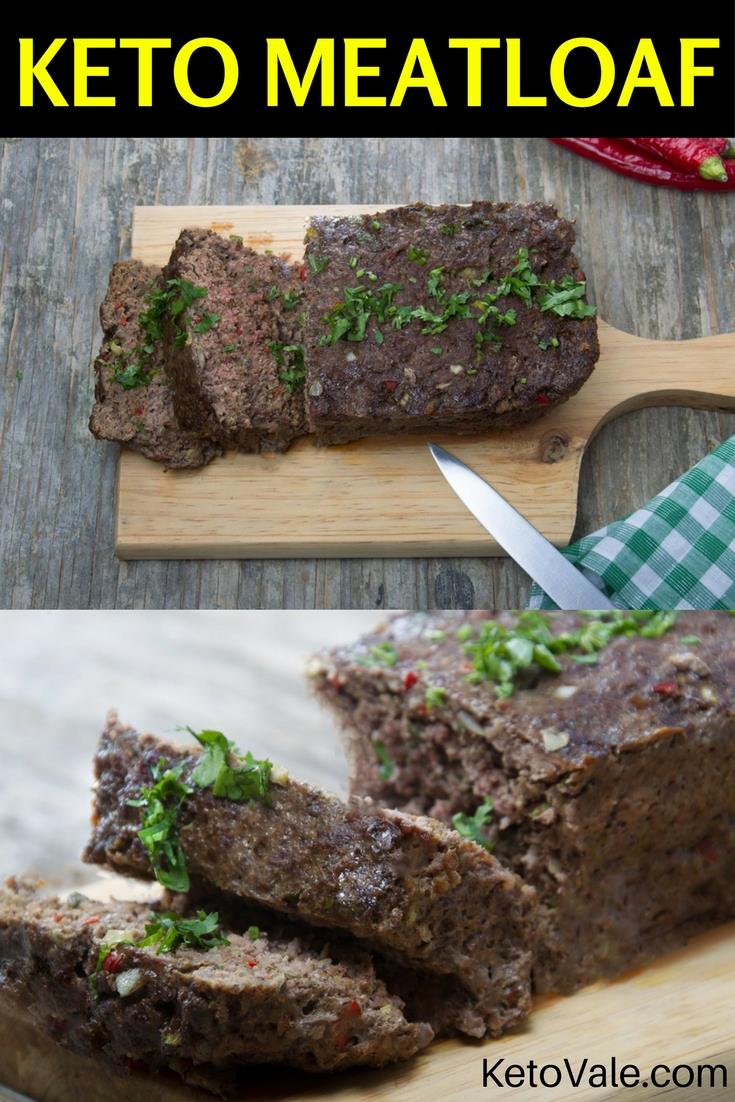 You can serve this keto meatloaf with low carb homemade ketchup or sugar free barbecue sauce and some green vegetable.
This recipe is super easy, just simply combine all the ingredients in a mixing bowl then transfer to a loaf pan and bake until cooked. That's all! It's so delicious, juicy and flavourful that you will want to make it again and again!
Feel free to save this recipe by pinning this picture to your Pinterest board for later use!

Related: Bacon Wrapped Mini Meatloaf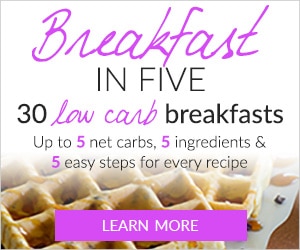 Receive Our Free 7-Day Keto Meal Plan + Weekly Recipes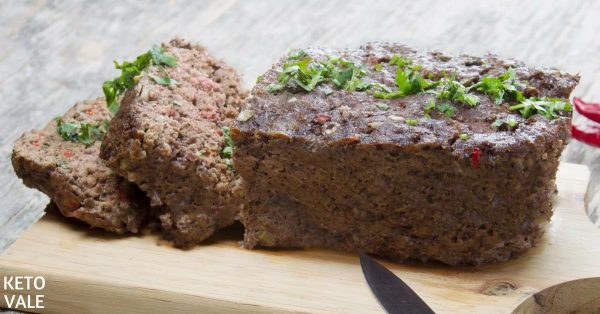 Preheat the oven to 350 ° F.

In a large bowl, add all ingredients in and mix well using your hand or a spoon. Don't overmix.

Transfer the mixture to a buttered loaf pan.

Bake uncovered for 45 minutes or until fully cooked. (Time will vary depending on the loaf thickness.)

Remove from oven and let it rest for 10 minutes before serving.
This meatloaf can be cut into 10 slices. Here's the nutritional information per slice:
Macros (per serving): Calories: 267– Fat: 15.8g – Net carbs: 3.1g (total carbs: 6.7g, dietary fiber: 3.6g) – Protein: 24.7g