Today we are super pumped to share with you another amazing weight loss transformation on keto diet. Introducing Jaime DelliPizzi! Jaime has been on keto for 9 months and she has lost over 145 lbs! Not only that, her life has changed completely! She no longer has knee and back pain.
In this article, you will learn Jaime's story and how she was able to achieve this huge transformation.
If you're new to the keto diet and wondering how it works, feel free to check this keto guide for beginners here and sample meal plans here to learn more about keto.
If you have a success story to share with our community, please get in touch and let us know about it. We'd love to read your story!
Without further ado, here is Jaime's story:
---
Please tell us your story: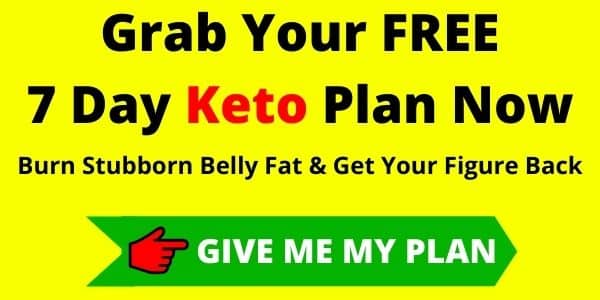 I'm from Medford, NY. I'm 36 years old and 5'4". My starting weight was 397lbs and my current weight is 252lbs. My total weight loss is 145lbs in 9 months (02/2017-11/2017). Goal weight is 165lbs.
I attended a weight loss surgery seminar at Lenox Hill Hospital in Manhattan, NY on 14th Feb 2017. I got so scared from the seminar I promised myself on the drive home that I would change my life forever. I was killing myself with every bite!
I started a Ketogenic diet the next day, limited my carbs, eliminated sugars, bread and starches from my diet. I started walking, then swimming, and now alternate between gym and swimming. I've lost roughly 50lbs every 3 months. I'm now at the 9-month mark and 87lbs away from my goal weight. Here's my before and after photos: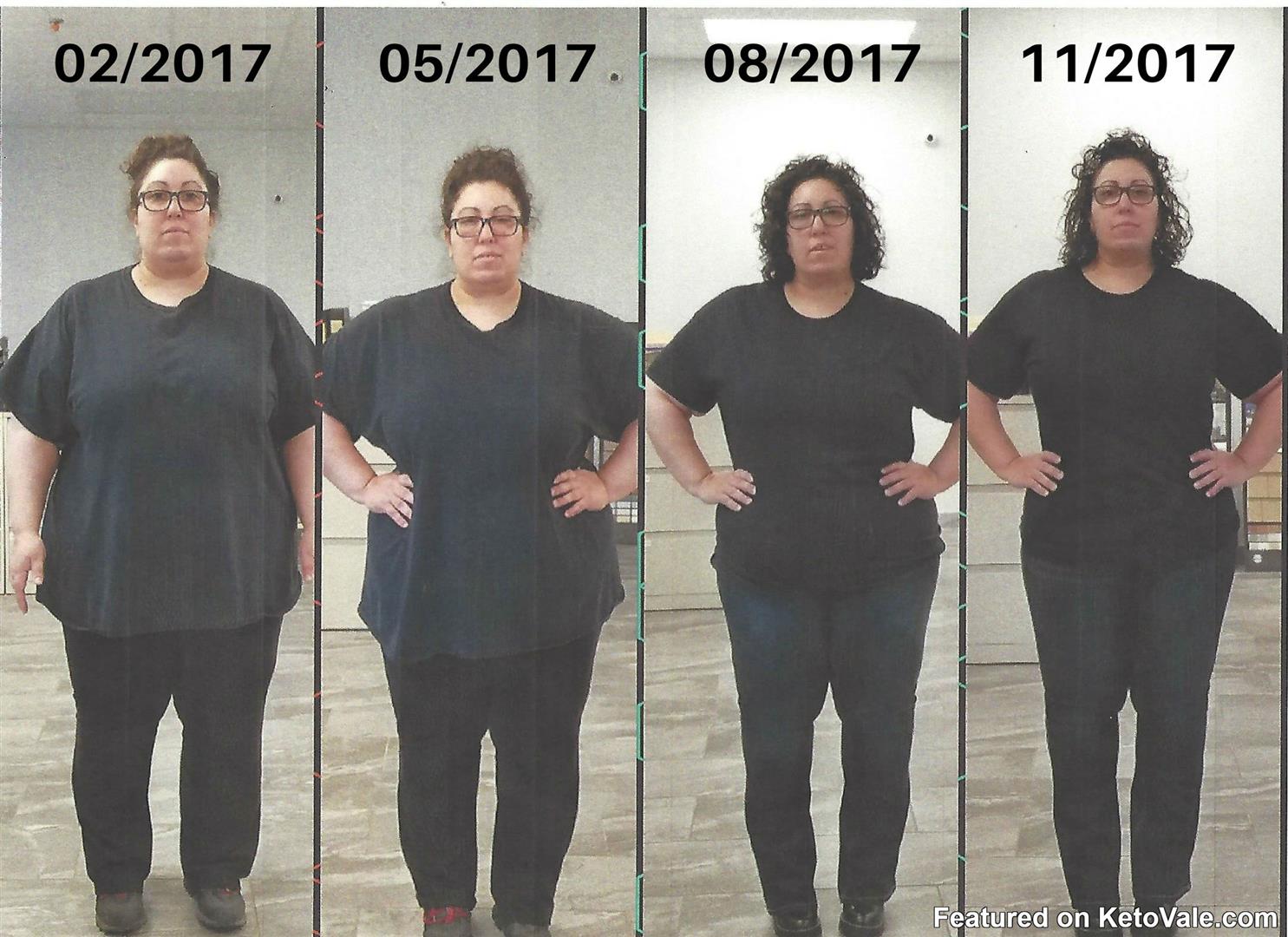 How has your life changed since going keto?
I have no more knee and back pain. I can fit into every chair at my office. I can dine in any booth at any restaurant! I forgot how wonderful shopping for new clothes is! Most importantly, I wish to encourage and inspire my friends and family with my weight loss journey. I have a book in the works that I hope will inspire the world!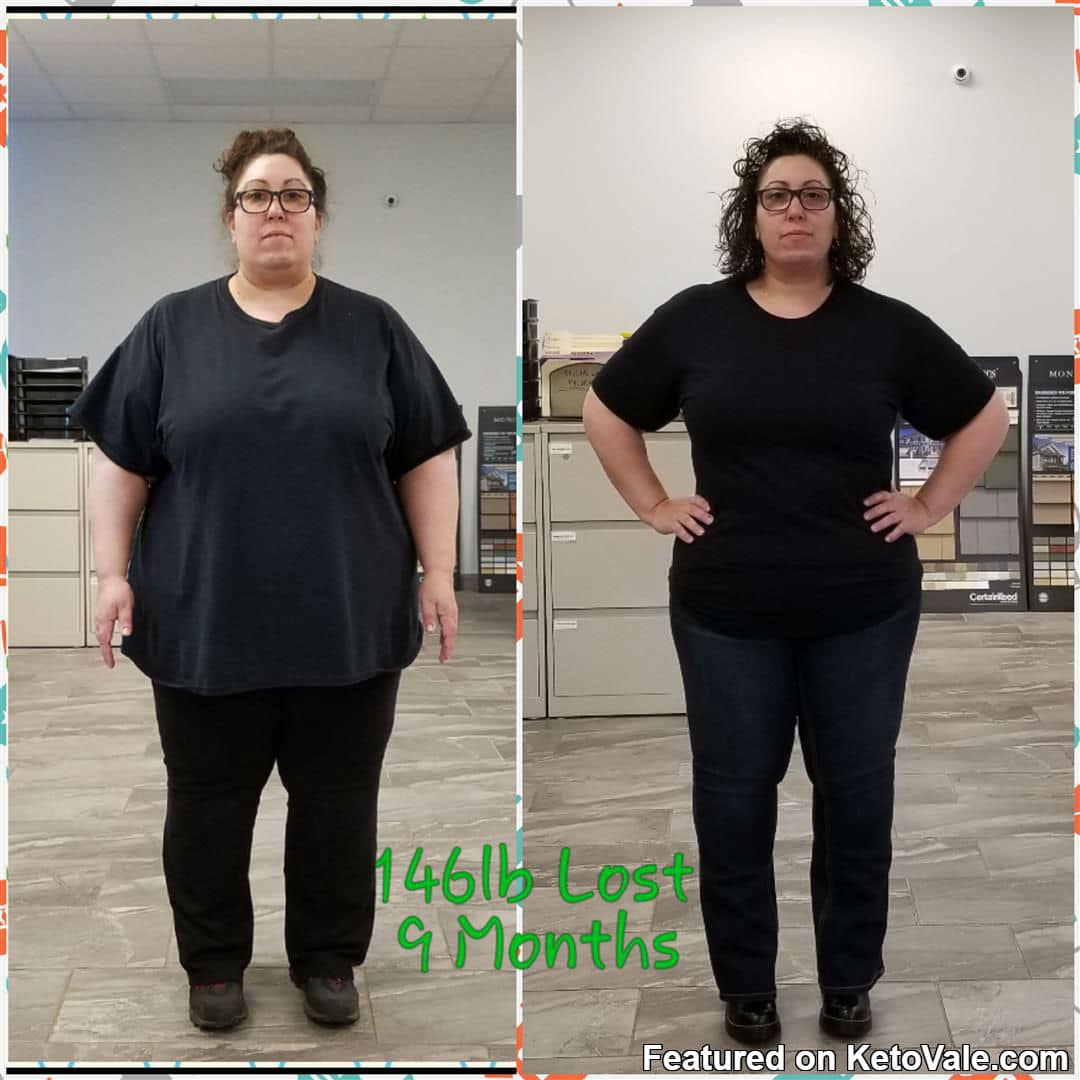 What did you personally do in your first 10 days of keto?
I just kept my carbs under 20 grams, eliminated all bread, sugar, and starches. I drank 1/2 my body weight in ounces of water each day. I made sure I ate a full breakfast, lunch and a small serving at dinner time if I was still hungry.
Do you count and track macros strictly?
Not at all, not even once in the last 9-10 months.
Do you exercise? If yes, what's your workout routine like?
I started walking 4-5 days/week up to 3-4 miles under an hour, then I started swimming 90min/day for 4-5 days/week. Now I go to the gym to lift 30 min before I swim 45 min in the pool, 4-5 days a week.
Have you ever encountered a plateau? If so, how did you get over it?
I have stalled in my weight loss a few times. I just took a closer look at what I was eating to identify what caused the weight loss stall. If I had too much peanut butter, I stalled. If I went out to eat and had too many carbs then I stalled. Not enough exercise would also stall me. I could always adjust my eating and then watch my numbers continue to go down.
What is your WHY (your drive/motivation) to keep on track and stay focused?
I was prediabetic and heading towards Type 2 Diabetes previously at 400+lbs. Every time I think I may go off track I look at previous pictures of myself and I'm reminded why I started this lifestyle in the first place.
What are your favorite ingredients to prepare keto meals?
I love burgers, steak, Brussel sprouts, cauliflower, broccoli, cheese, romaine lettuce. One of my favorite guilt-free meals is tacos, cheeseburgers, mashed cauliflower and broccoli with cheese.
What does your meal plan look like?
I always have protein and vegetable with every meal. I love to prepare tacos, roasted jalapeno poppers wrapped in bacon, filet mignon seared on the stove and then finished in the oven with a salad.
Is there any book or resources that you would recommend to our readers?
I did a ton of research online previous to starting this lifestyle. You can read all the books you want, but everyone is different and if you can't apply what your reading to your own lifestyle then you have a problem.
Just keep it simple, keep it under 20 carbs and eliminate all sugars, starches, and bread. No fake foods and save the low carb products for consumption once you're in maintenance. Chemicals confuse your body and will stall you. Keep it simple!
In one or two sentences, why do you think you are successful in this keto way of eating?
I had to learn discipline and patience with this lifestyle. The weight didn't come on overnight and I didn't lose it overnight. Take it one day at a time and remember, time will pass regardless, may as well be productive.
Finally, What advice would you give someone who is just starting out on keto?
Prep, prep, and prep! Take 1 day a week and prepare your meals ahead of time to avoid impulse eating. Have patience and never give up. You are doing this for you and no one else, be kind to yourself and give it time.