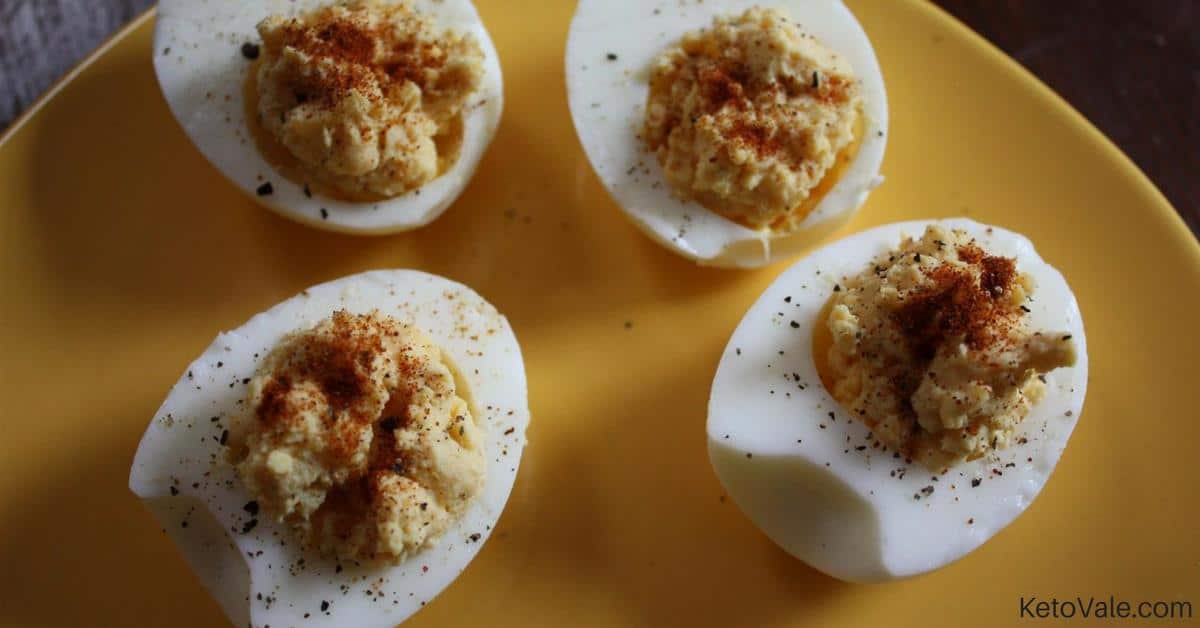 Simple Keto Deviled Eggs
Quick question: What does an evil chicken lay? Answer: deviled eggs! In fact, if you are bored of eating plain old boiled eggs, this deviled egg recipe can be a game changer.
Eggs are one of the staple foods of the keto diet, and deviled eggs are an excellent way to enjoy them. They can be used as an appetizer, breakfast or a regular meal (in which case you might want to make a bigger serving). They can be enjoyed either hot or cold, therefore you can prepare them in advance and refrigerate them for a quick and easy breakfast on the next morning. They're tasty, filling and nutritious – a great way to start your day!
We recommend using freshly ground black pepper, if available, as it is more flavourful.
Mayonnaise is usually very low in carbs, but you need to check the label for the exact carb content. Alternatively, you can make your own mayonnaise.
For a spicier taste, you can add more cayenne pepper, or substitute the paprika in step 5 for cayenne pepper.
Related: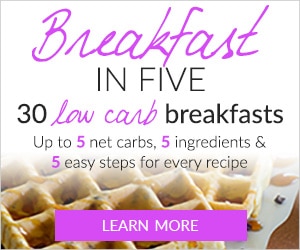 Receive Our Free 7-Day Keto Meal Plans + Weekly Recipes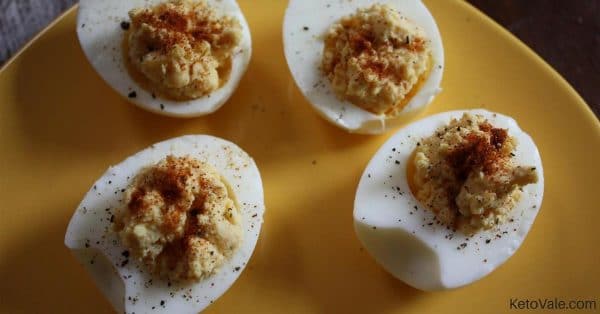 Boil the eggs for 6 or 7 minutes (so that they are hard-boiled).

Peel the eggs and cut them in half lengthwise.

Remove the yolks and put them in a bowl. Add the mayonnaise, the Dijon mustard, the cayenne pepper and salt to taste and mix everything with a fork.

Put the mix into the egg whites and sprinkle with the paprika and the ground black pepper.
Macros (per serving): Calories: 264 kcal – Fat: 23.9 g – Net carbs: 0.9 g (total carbs: 1.1 g, dietary fiber: 0.2 g) – Protein: 11.3 g