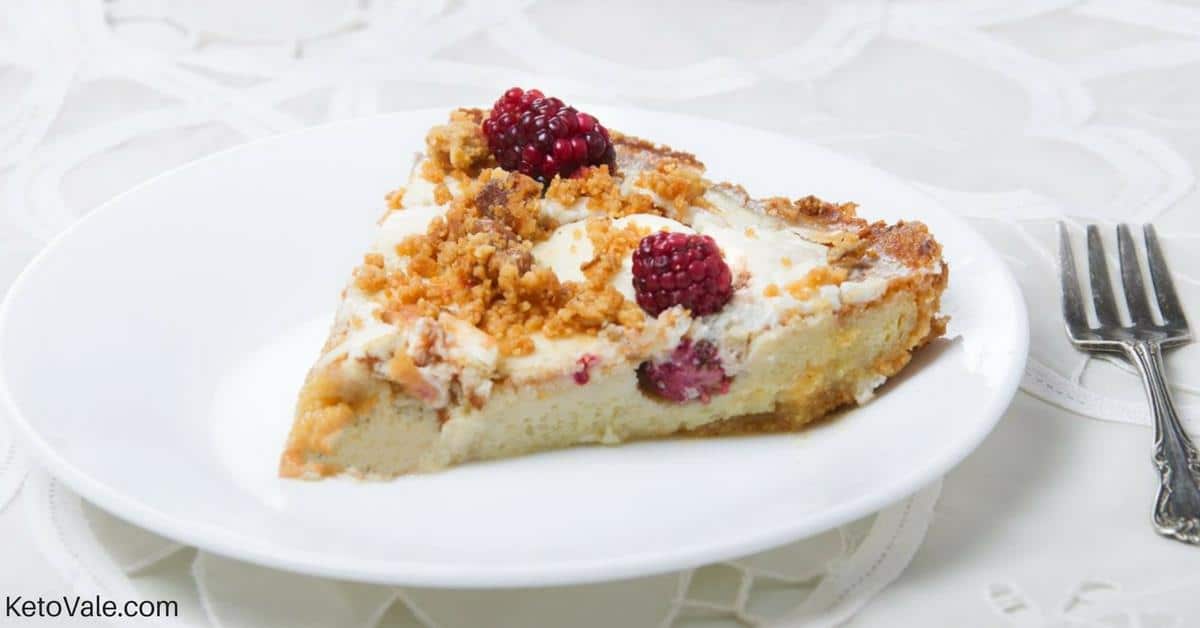 Keto Blackberry Custard Pie
Do you love custard pie? If so, you're in for a treat! Today we're going to show you how we make our low carb blackberry custard pie.
This tartlet is the star of the table! With a crunchy biscuit base and a silky center of pastry cream, a tartlet presents the perfect opportunity to contrast flavors and colors.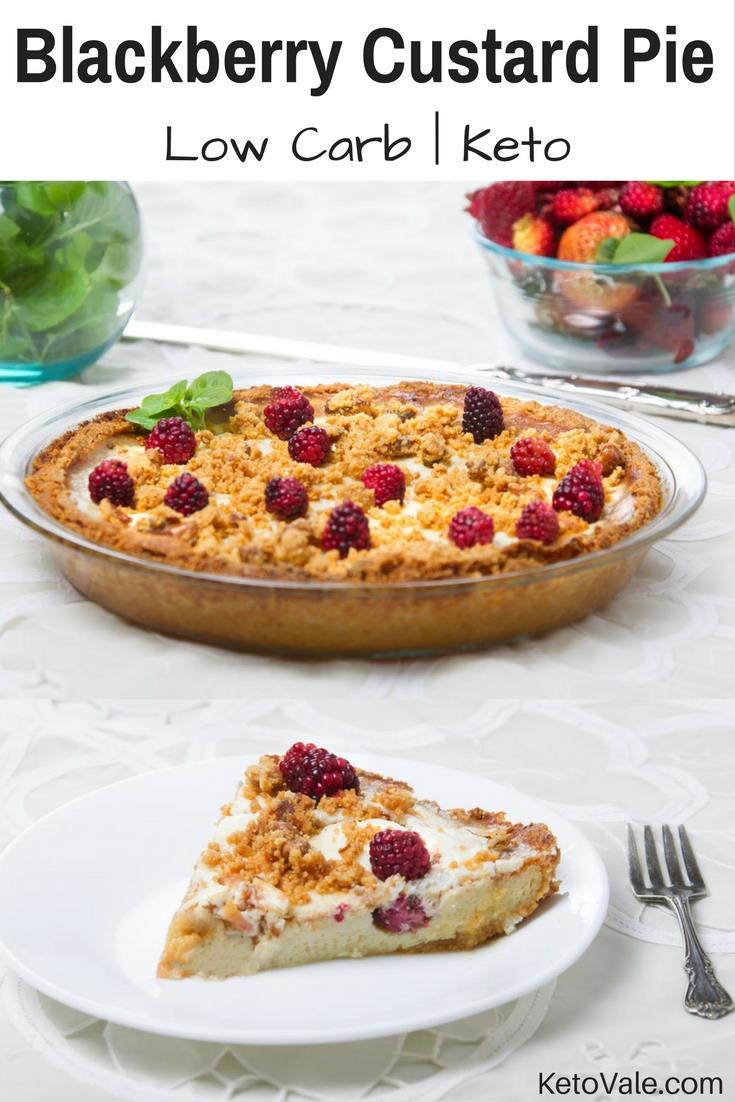 The blackberries with an intense purple complete the paleness of the base. This is one of the richest and refreshing recipes, and also beautiful to put as a centerpiece in any celebration.
Feel free to save this recipe by pinning this picture to your Pinterest board for later use!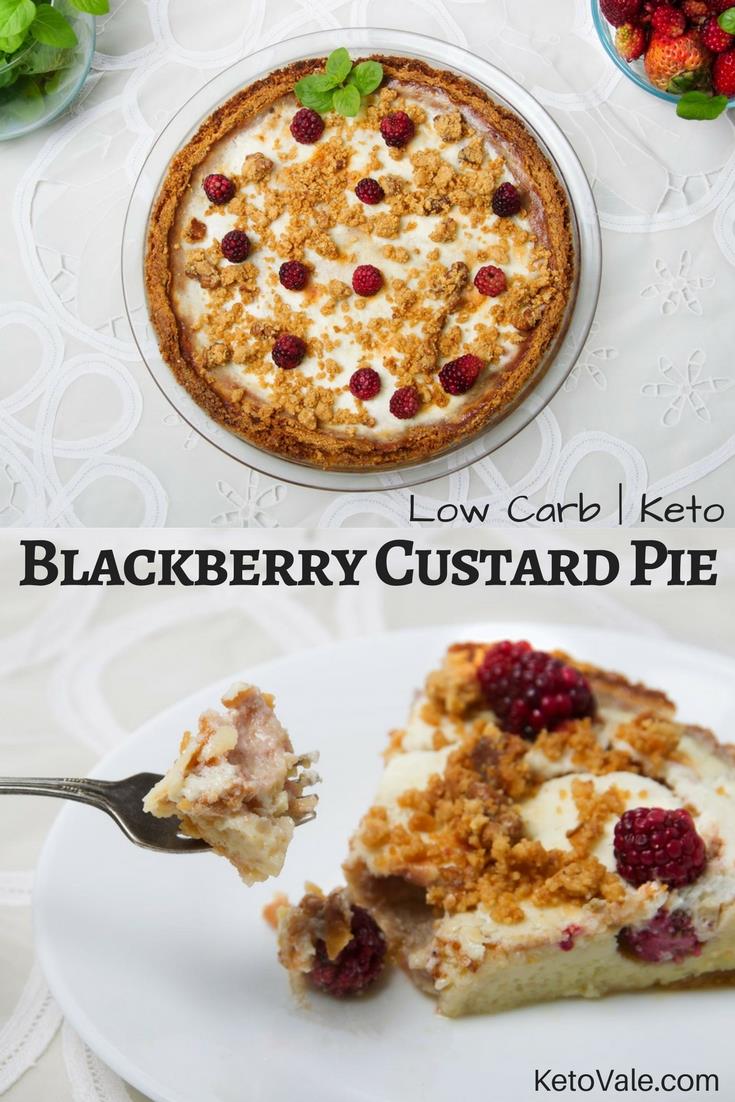 Related: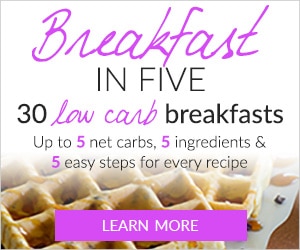 Receive Our Free 7-Day Keto Meal Plan + Weekly Recipes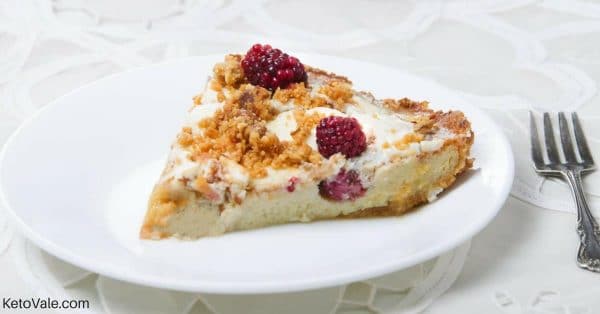 | | |
| --- | --- |
| | |
Preheat the oven at 300F.

Knead the almond flour with butter, salt and the sweetener until obtaining a consistent mixture.

Put the mixture in a demoldable baking dish, crush gently with your fingers to the bottom of the container. Bake at 300F for 10 minutes.

Remove from oven and let stand.
In a small refractory bowl, mix all the ingredients (almond flour, sweetener, salt, butter, chopped pecans) and put aside.
Mix all ingredients (sour cream, sweetener, egg, egg yolks, vanilla extract, and salt) in a blender or in a mixing bowl.

Put the mixture in the almond crust and place whole berries in with care. Do not to break the berries as the acid of the blackberries can damage the mixture.

Bake again for about 30 minutes until the filling inside is mostly set but still jiggles slightly in the middle when shaken.

Remove from oven and spread some blackberries on the top as well as the crumble topping. If you want a well-roasted crumble topping, bake for another 10 minutes. Otherwise, just put it aside to let the pie cool down.

Refrigerate for at least one hour. When the cake and the crumbs are cold, unmold, cut a slice and enjoy!
Macros (per serving): Calories: 206– Fat: 19.1g– Net carbs: 3.3g (total carbs: 5.6g, fiber: 2.3g) – Protein: 5.1g