If you're on a low-carb diet, you're pretty much out of luck when it comes to picking out a snack or a drink at the movie snack bar.

Most cinemas only stock their concession stands with oversized soft pretzels, popcorn, candy, and sugary drinks. It's not ideal if you're trying to watch your carbs.

If you want to snack on anything at all during the movie, you'll probably have to bring your own stash.

We've put together a list of the best keto movie snacks that you can sneak into the movie theater or munch on when you're watching your next movie marathon on Netflix at home.
What's Wrong With Cinema Snacks?
Lots of restaurants and food stands have jumped on the low-carb bandwagon by offering healthier options to the standard starchy dishes. Movie theaters aren't one of them.

Cinemas seem to know that watching movies and eating junk food goes hand and hand. Most people are OK with this, but what about us low-carb eaters?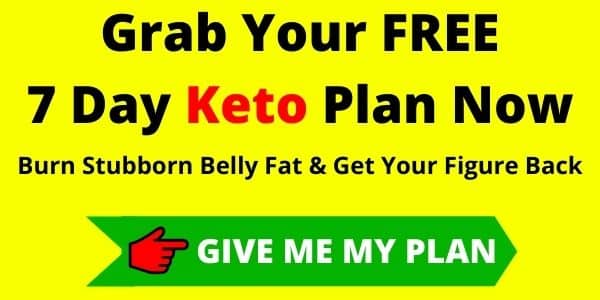 Unless you sneak your own snacks in, you can enjoy a nice cold bottled water and that's about it!

Here is a list of common foods that are sold at cinema concession stands:

Hot dogs
Ice cream
Chips
Popcorn
Nachos
Candy
Pizza
Soda
Soft Pretzels
Some movie theaters even offer beer and wine or have a full bar. It's clear that most people are staying home to watch their favorite movies and cinemas are trying to compete for their business.

If you're on a low-carb diet, then there is not much you can order here while staying within the limits of your keto diet.

Luckily, we've come up with a list of low-carb snacks that you can sneak into your favorite cinema or make at home for movie night.
Best Low-Carb Movie Snacking Ideas
The next time you're at the movies, leave the popcorn and Milk Duds alone and reach for one of these snacks instead.
#1. Mixed Nuts
Mixed nuts are the perfect snack food for any diet, but they are especially great for low-carb dieters.

Nuts are high in healthy fat and fiber to fill you up quickly and low in carbs to keep your waistline trim. Plus, they're easy to sneak into the movies with you and no one will even notice!

Some cinemas may offer mixed nuts at the concession stand, but be careful not to buy the kind that has vegetable oil and added sugars.

We recommend buying raw nuts or a brand of nuts that has coconut oil and sea salt instead. You can even make your own roasted nuts at home and bring them with you to the movies.

#2. Perfect Keto Bar
Prepackaged bars are a great snack to take with you to the movie theater because they are portable and can fit right in your pocket. No one will ever see you bring it in!

The Perfect Keto's protein bar is the perfect low-carb snack to get you through a two-hour movie until it's time for dinner.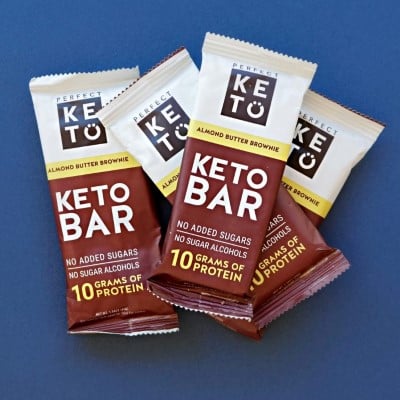 Check out our review about Perfect Keto products here.
#3. String Cheese
String cheese is a great low-carb snack to sneak into a movie! It's portable and delicious.

You can even use any portable cheese snack, such as the Laughing Cow wheels or Babybel circle cheese snacks. You'll want to eat your snack right away as cheese needs to be refrigerated.
#4. Ella's Flats Low-Carb Crackers
These low-carb crackers from Ella's Flats are the perfect crunchy and salty replacement for popcorn at the movies. You can order them online.

They come in three different flavors: hemp, caraway seed, and sesame seeds. Each bag is individually wrapped, so it's easy to sneak into the movies with you.

Ingredients in the sesame seed flavor include pumpkin seeds, sunflower seeds, flaxseed, sesame seeds, psyllium, poppy seeds, black pepper, and pink Himalayan salt.

We had the pleasure of trying some in one of our keto box subscriptions and couldn't believe how tasty they were!

You can order them online here.
#5. Beef Jerky
Instead of indulging in a hot dog, try bringing some beef jerky with you to the movie theater. It's hearty, salty, and great to munch on. Plus, it contains no carbs.

The only problem is that your beef jerky may be a bit, well, smelly. It's not a good idea for a first date! You might want to ask your friends if they mind when you unwrap your stick of beef.

Check out this list of the five best beef jerky brands to bring with you.

You can also make your own jerky by following the instructions here.
#6. Sunflower Seeds or Pistachios
If you like a snack that takes some effort, then consider munching on some nuts and seeds that have shells, such as sunflower seeds or pistachios.

They are salty and crunchy, and you won't even miss the popcorn. Plus, you'll have to unshell them, so your hands will be busy doing something productive instead of reaching into a popcorn bucket!

Just make sure to buy a brand that does not have vegetable oil or added sugars.
#7. Keto Flaxseed Chips
Instead of snacking on potato or corn chips at the movies, try bringing your own keto flaxseed chips. These chips are low-carb and high in good fats.

Here's what you'll need to make them:

1 cup flaxseed meal
1/2 cup water
1 teaspoon onion powder
1 teaspoon garlic powder
1/2 teaspoon paprika
1/2 teaspoon cayenne pepper
To make, combine all ingredients in a large bowl. Press the dough onto a baking sheet with parchment paper and bake in the oven at 400 degrees Fahrenheit for 10 to 15 minutes. When they are slightly warm, cut them with a sharp knife into squares.

These will remain fresh for several days. Make a batch a day before the movie. Throw a bunch into a plastic bag and bring them with you!

You can see the full recipe here.
#8. Pork Rinds
Pork rinds are fried pig skins. They're crunchy, salty, and make a great low-carb snack food. They are high in fat, protein and virtually free of any carbohydrates, which makes it one of the best keto foods.

Be sure to find a brand of pork rinds that does not contain antibiotics or nitrates. You'll also want to stay away from brands with vegetable oil or added sugar.

Pork rinds might be a bit on the smelly side. So don't bring these to a movie on a first date or if you think it will bother the people around you!
#9. Low-Carb Sandwich
If you're feeling brave (and really hungry!), then you might want to sneak in a full-blown low-carb sandwich with you to the movies. Make your sandwich at home using our low-carb bread recipe, wrap it up tightly, and sneak it in your purse or coat pocket!

You can also use lettuce wraps to make a low-carb sandwich with meat and cheese, but this might be harder to wrap up and take with you. Some restaurants will make a lettuce wrap for you so it's easier to sneak in.

If you don't want to sneak in a full sandwich, then consider taking a few slices of cooked bacon with you. Again, this might be one of those smelly snacks that gets you in trouble with the folks around you, but it's worth a try!
#10. Chicken Nuggets
Chicken nuggets are a great high-protein low-carb snack if you make them with low-carb breading, such as coconut or almond flour. Make our baked chicken tender recipe at home and them wrap a few with you as you go to the movies.

You can check out the recipe here.
#11. Keto Nut Butter
Perfect Keto makes a brand of keto nut butter that comes in a resealable pouch. It's squeezable, so you can easily snack on it without any utensils. Throw away the package when you're done.
Perfect Keto Nut Butter is made with almonds, cashews, macadamia, coconut, and MCT oil. It comes in several different flavors, including snickerdoodle, almond butter and jelly, chocolate hazelnut, and macadamia vanilla.
The almond butter and jelly flavor contains 180 calories, 16 grams of fat, 11 grams of carbs (3 grams net carbs), 5 grams of fiber, 3 grams of sugar alcohol, and 3 grams of protein per two-tablespoon serving. There are six servings per container. 
You can buy them here!
---
Conclusion
Going to the movies is one of everyone's favorite things to do. Unfortunately for low-carb dieters, there isn't much in the way of low-carb food to snack on at most cinemas. It will ruin your diet plan.

Your two options are to bring something with you or to suck it up and watch your friends enjoy their popcorn. We recommend bringing keto bars, low-carb chips and crackers, and mixed nuts to snack on during your favorite movie.

You can also use these low-carb suggestions for movie nights at home. Just be sure to stay away from prepackaged snacks that contain vegetable oils and added sugars.
Up next: What Are The Best Keto-friendly Popcorn Substitutes?
Enjoy this post? Share to save for later!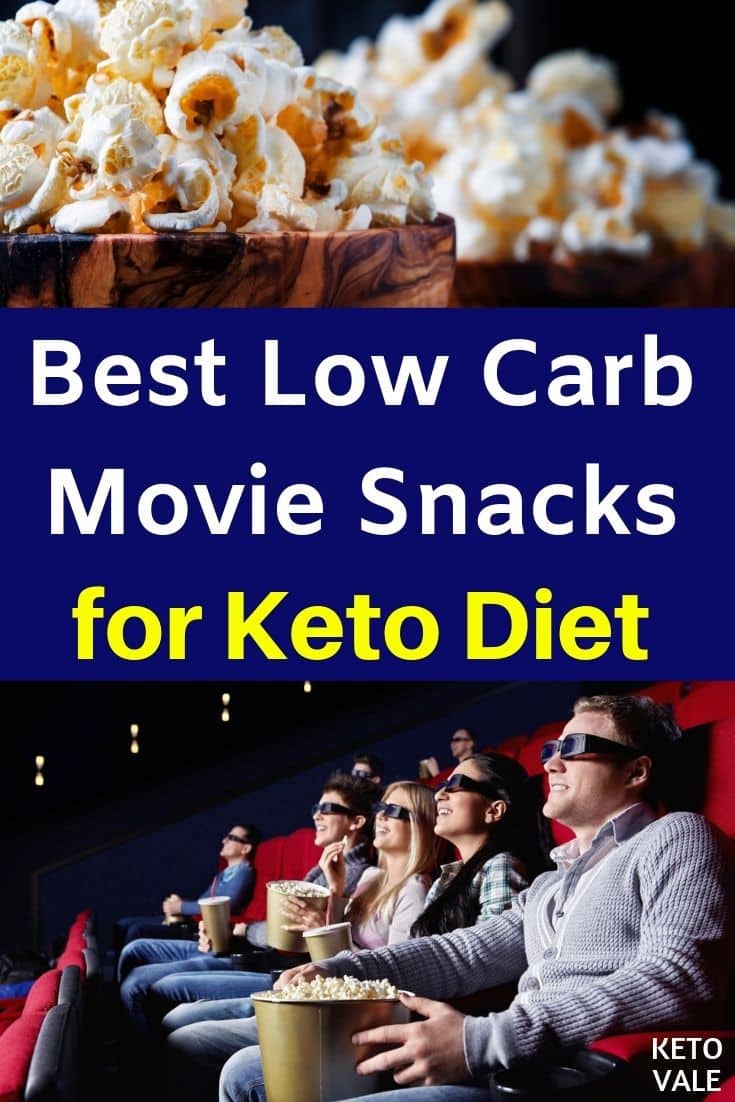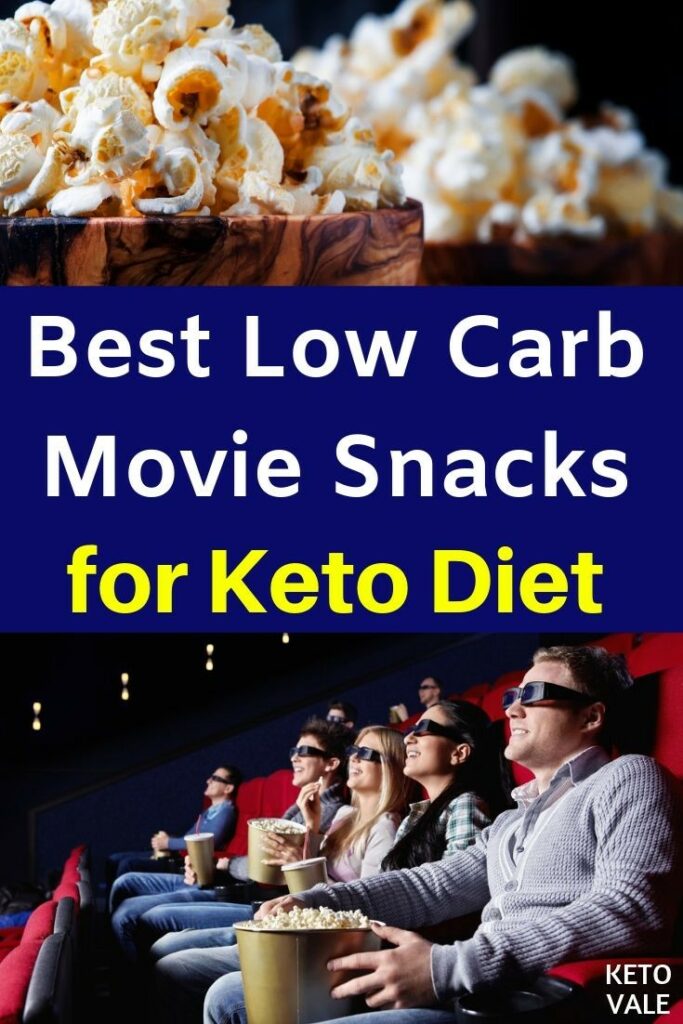 Photo credit: Deklofenak & 5PH / depositphotos.com