Picture this. You're just settling down for the night. It's Friday and you don't have to get up early tomorrow. You grab your significant other, a bowl of popcorn, and plop down on the couch to binge watch your favorite movie or Netflix series.
Sounds good, right?

Snacks are an essential part of many enjoyable activities, but traditional popcorn doesn't fit into a ketogenic diet.
This is because it's made of corn, which is like the worst enemy of low-carb dieters.

It's hard to replace corn, but there are plenty of other popcorn alternatives to snack on if you don't mind using your creative side.
Here are the best low-carb popcorn substitutes that can help support your keto diet without ruining snack time.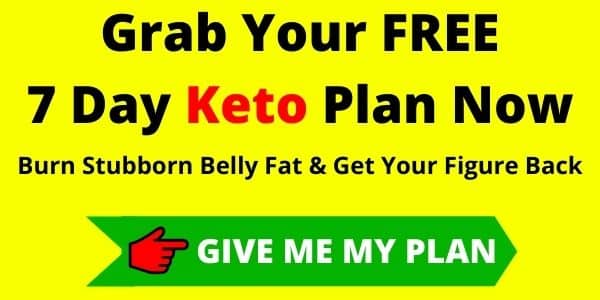 Popcorn Nutrition and Net Carbs
There are a couple of things wrong with popcorn. First, it's too high in carbohydrates to be eaten on a low-carb diet.
Next, corn is highly inflammatory, especially if it's genetically modified corn.

Here is the nutritional breakdown of a 100-gram serving of air-popped popcorn (1):
387 calories
4.5 grams of fat
78 grams of carbs
15 grams of fiber
63 grams of net carbs
13 grams of protein
Vitamins and minerals:

Iron 18% RDV
Vitamin A: 4% RDV
Calcium: 1% RDV
Niacin: 14% RDV
Pantothenic acid: 5% RDV
Riboflavin: 5% RDV
Thiamin: 7% RDV
Vitamin B6: 8% RDV
Vitamin E: 1% RDV
Vitamin K: 2% RDV
Copper: 13% RDV
Magnesium: 36% RDV
Manganese: 56% RDV
Phosphorus: 36% RDV
Potassium: 7% RDV
Zinc: 21% RDV
Best Alternatives To Popcorn On A Low-carb and Keto Diet
As you can see, a 100-gram serving of popcorn contains 63 grams of net carbs. This makes it way too high to eat on a low-carb diet.

Luckily, there are still ways to enjoy snack-time on a low-carb or ketogenic diet without sacrificing taste. You just have to get creative.

It's hard to replicate the taste and texture of corn, but the following snacks should do the trick. Here's our list of the best alternatives to popcorn on the keto diet.

#1. Low-Carb Cheese Puff
Replacing corn with cheese is not a bad way to go. After all, who doesn't love cheese?

You can buy freeze-dried cheese puffs on Amazon or at your local health food store. These make a great low-carb alternative to popcorn because they look similar to the real thing. They even have a nice crunchy texture like popcorn does.

We love the freeze-dried cheese in Keto Farm's snack pack mix along with sprouted nuts and low-carb freeze-dried fruit. You can read our review about them here.

We also like Moon Cheese, which is a brand of cheese-puffs that you can buy on Amazon. It contains 1 gram of carb and 5 grams of fat per serving.

Learn more about Moon Cheese here.

You can make your own low-carb cheese puffs at home by slicing up your favorite cheese into quarter-size pieces and leaving them out to dry for 24 hours. Be sure to cover them with a dish towel.

Once they are dry, pop them in the oven at a low temperature of about 200 degrees Fahrenheit for about 3 minutes until they puff up.

#2. Sunflower Seeds

Need something low-carb to snack on while you're at the movies? Forget the popcorn. Reach for some salted sunflower seeds instead.

Sunflower seeds are an excellent source of vitamin E and fiber, which helps reduce inflammation in the body. Not to mention, they are equally as addicting as popcorn.

A 100-gram serving of sunflower seeds contains (2):

584 calories
51 grams of fat
20 grams of carbs
9 grams of fiber
11 grams of net carbs
21 grams of protein
If you're on a ketogenic diet, you'll want to keep the snacking to a handful to keep your carbs down. All other low-carb dieters can enjoy their snack knowing they made a healthier choice.

#3. Pork Rinds

Can pork rinds replace popcorn? Let's see. They're crunchy, salty, and finger-lickin' good. Sounds like a great replacement to us!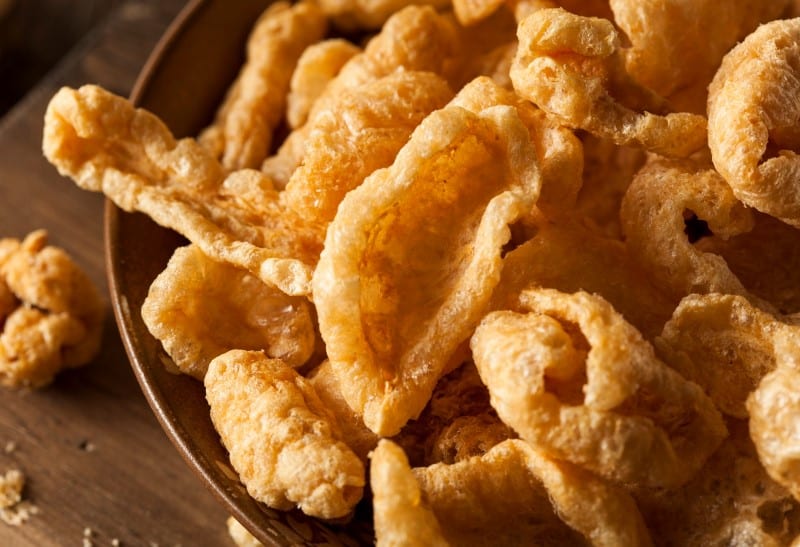 Make sure your pork rinds do not contain added sugar. It also helps to look for a kind that is free from antibiotics, hormones, and nitrates.

A 100-gram serving of pork rinds contains the following (3):

544 calories
31.3 grams of fat
0 grams carbs
61.3 grams of protein
Since pork rinds have a high amount of protein per serving, it's one of the best low-carb high-protein snacks you can have.

#4. Sprouted nuts

Eating nuts is a part of a healthy eating plan. Nuts are a good source of minerals, vitamins, nutrients and antioxidants.

Sprouted nuts are easier to digest than popcorn (and raw nuts) because they have been soaked in water to deactivate problematic compounds. They also have a nice crunch to them to take your mind off popcorn.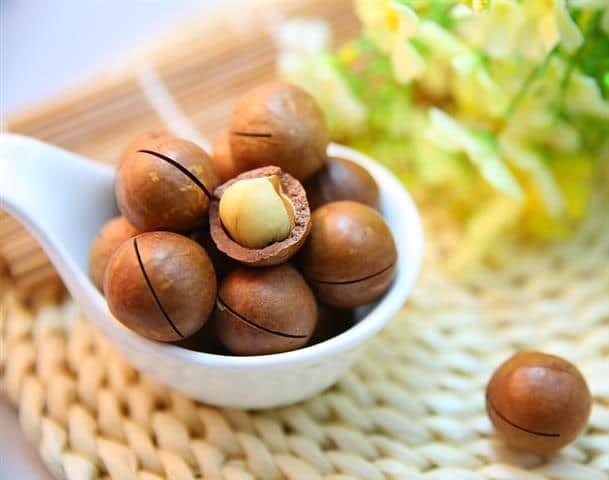 Look for sprouted or "activated" nuts that are low-carb, such as almonds, pecans, pili nuts, and cashews.

You can also make your own sprouted nuts at home by purchasing store-bought nuts and soaking them in salt water overnight. The next day, rinse them off and toss them in coconut oil and sea salt. Bake in the oven until they are crunchy.

#5. Beef Jerky

Jerky is a great source of protein and super low in carb content. Just make sure you look for the products that don't have added sugar and additives. You can also make your own jerky at home using this recipe.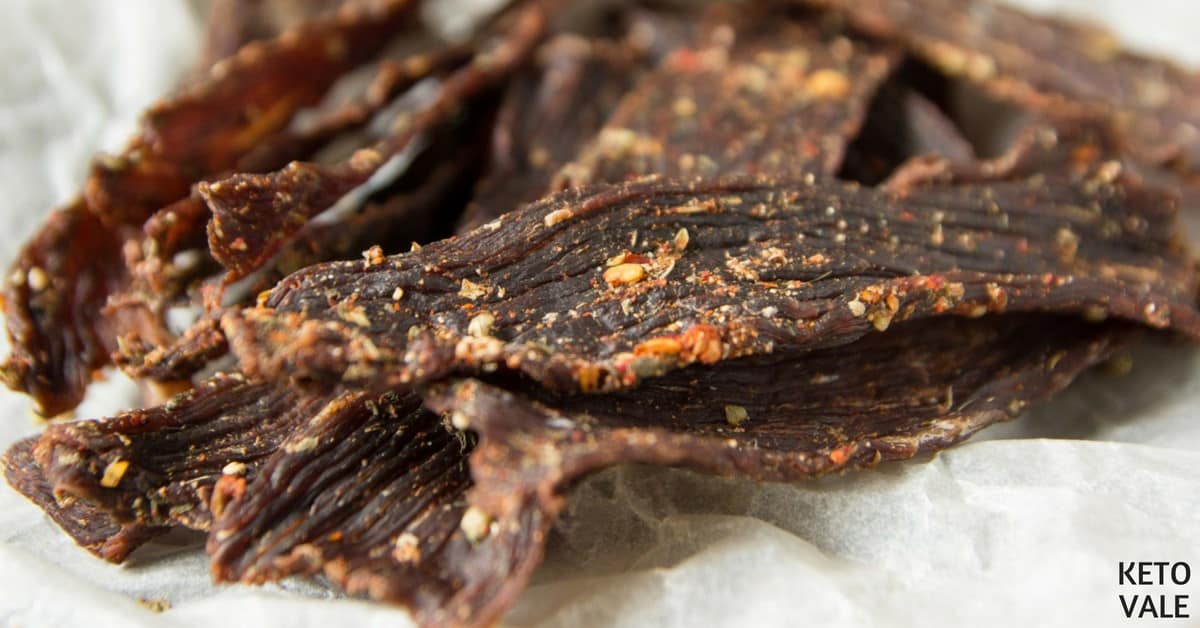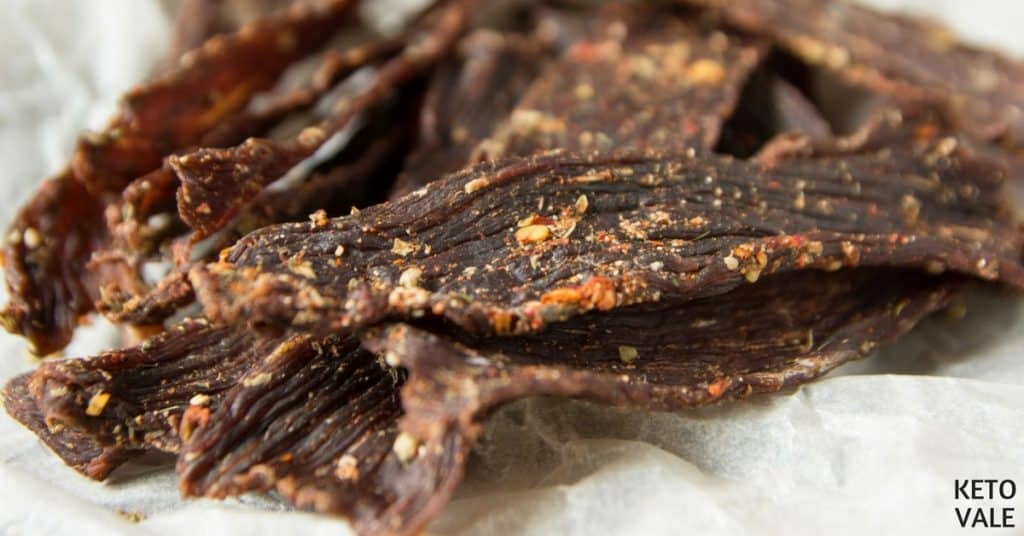 For the best jerky brands to buy, check this list!
---
Conclusion
Traditional popcorn is not a keto-friendly food because it contains corn and is too high in carbohydrates. Luckily, you can replace popcorn with other low-carb foods the next time you're looking for some company during your favorite movie.

Try low-carb cheese puffs, pork rinds, or sunflower seeds the next time you're in the mood for some munching. You could also try sprouted nuts for a crunchy, salty treat that's easy to digest.

Enjoy this post? Share to save for later!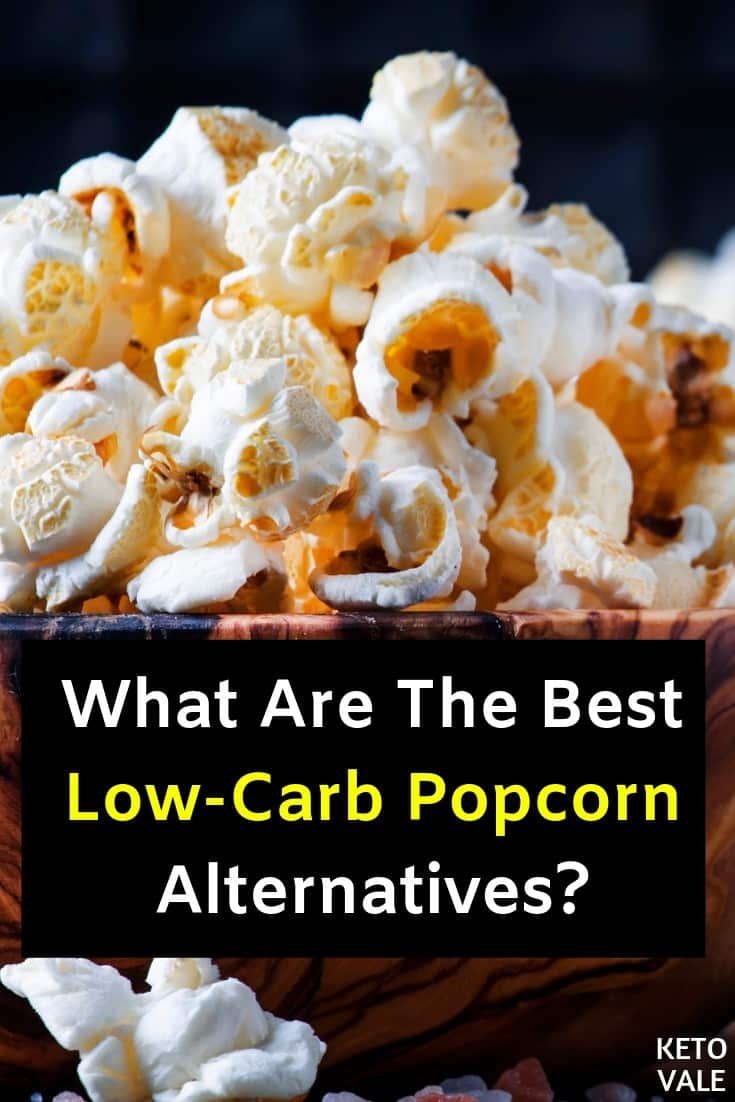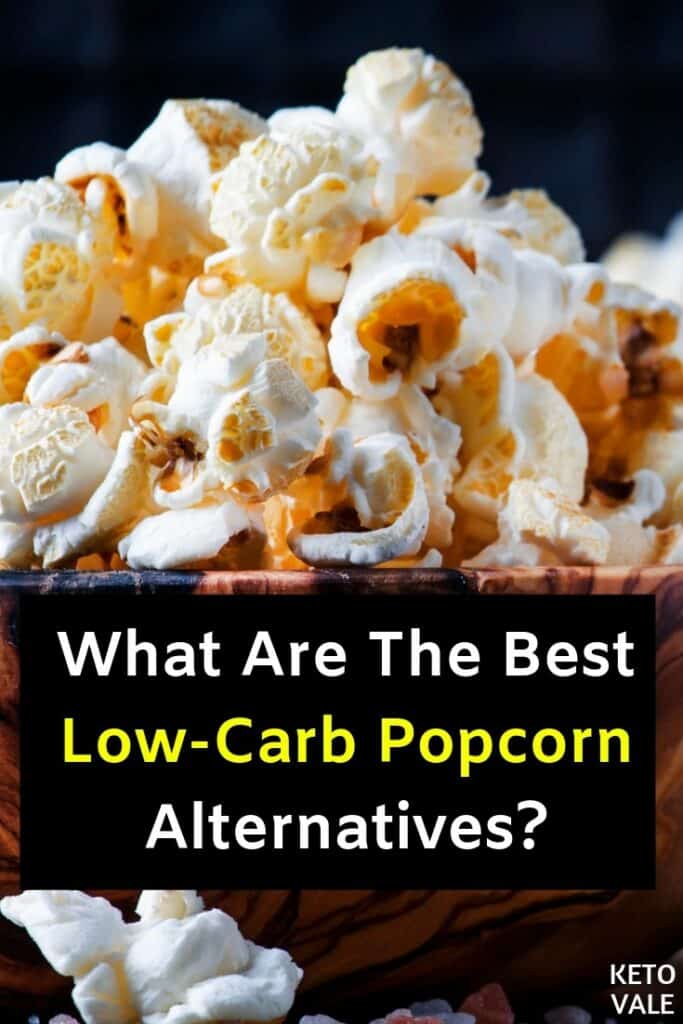 Photo credit: 5PH& bhofack2 / depositphotos.com