It is always a good idea to insert your favourite drink in your diet plans every once in a while. That is why today, we will make a tasty Keto Turmeric Latte that will surely hook you and your non-keto friends.
This drink is quite different from your ordinary cup of latte. It has a more refined taste but using ordinary ingredients only. The base of our latte is the turmeric. Aside from the bright colour, it gives to the drink; it also has a wholesome nutrition profile that adds value to the latte.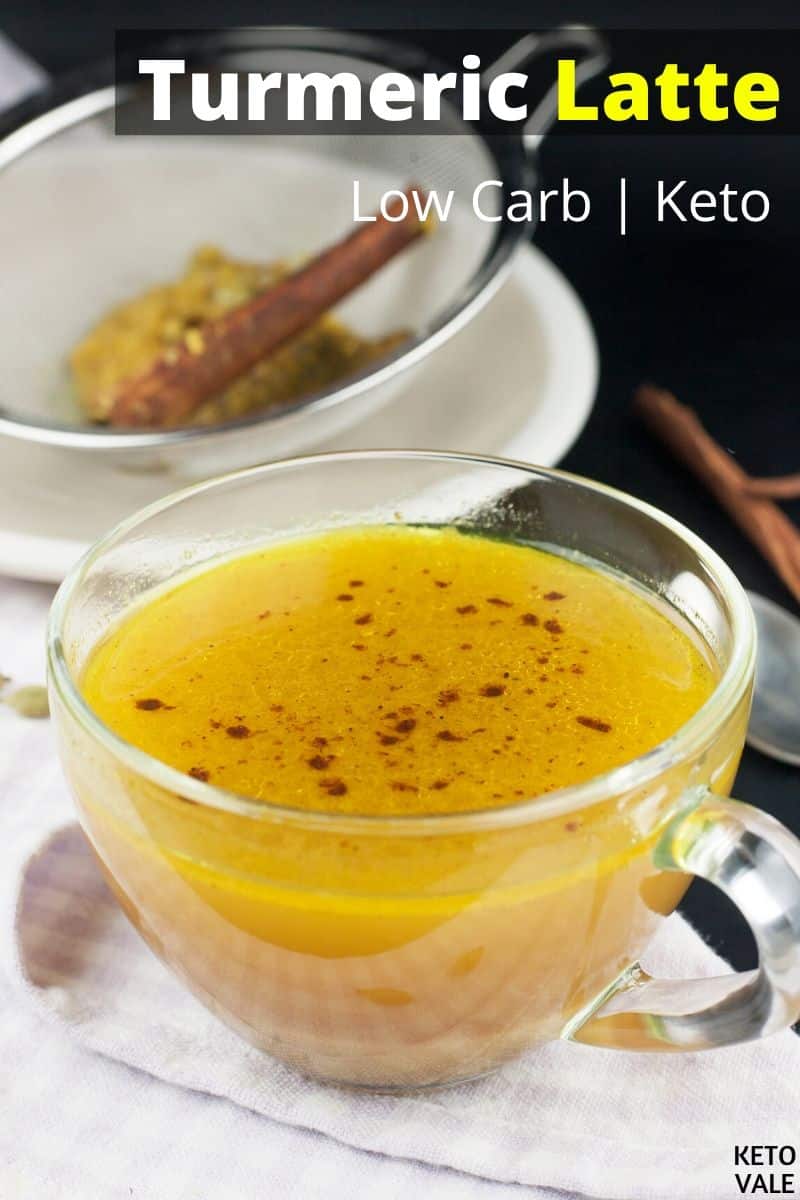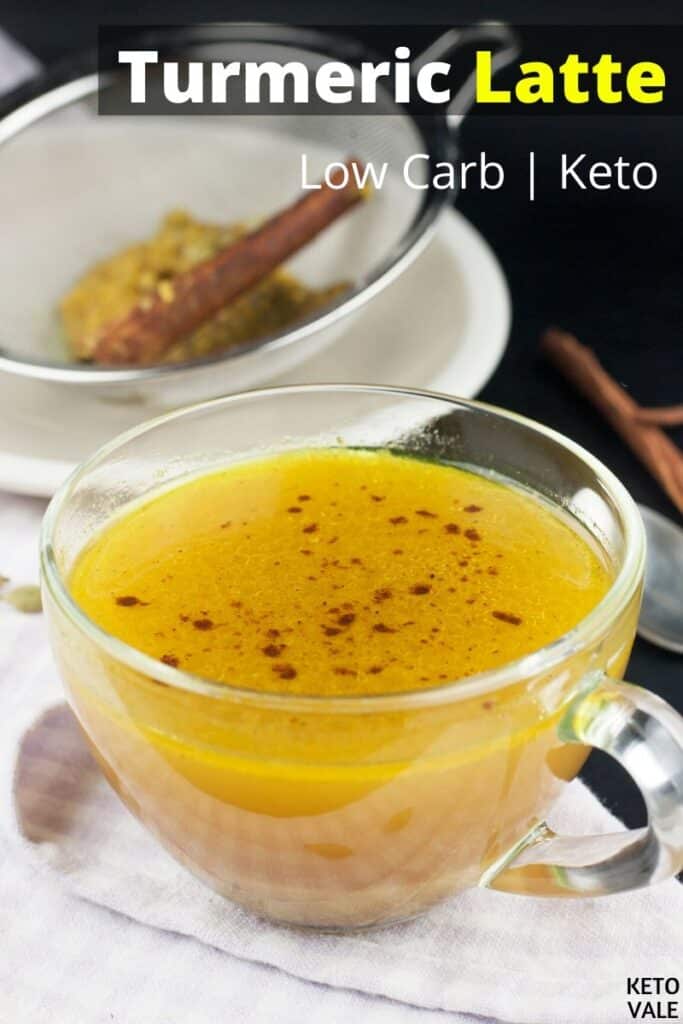 Turmeric is rich in a substance called curcumin that serves as an antioxidant and an anti-inflammatory agent. Turmeric has also been known to fight against degenerative diseases in our brains and some heart risks as well. Some studies revealed that turmeric could help prevent cancer, and somehow cure cancer. 
One more important component in the drink is coconut milk. Coconut milk helps in reducing cholesterol levels in the body and ulcer size. Other benefits of coconut milk include reducing inflammation as well. This liquid has also proven to be good for the skin and digestion. If you don't like coconut milk, you an try other types of nut milk.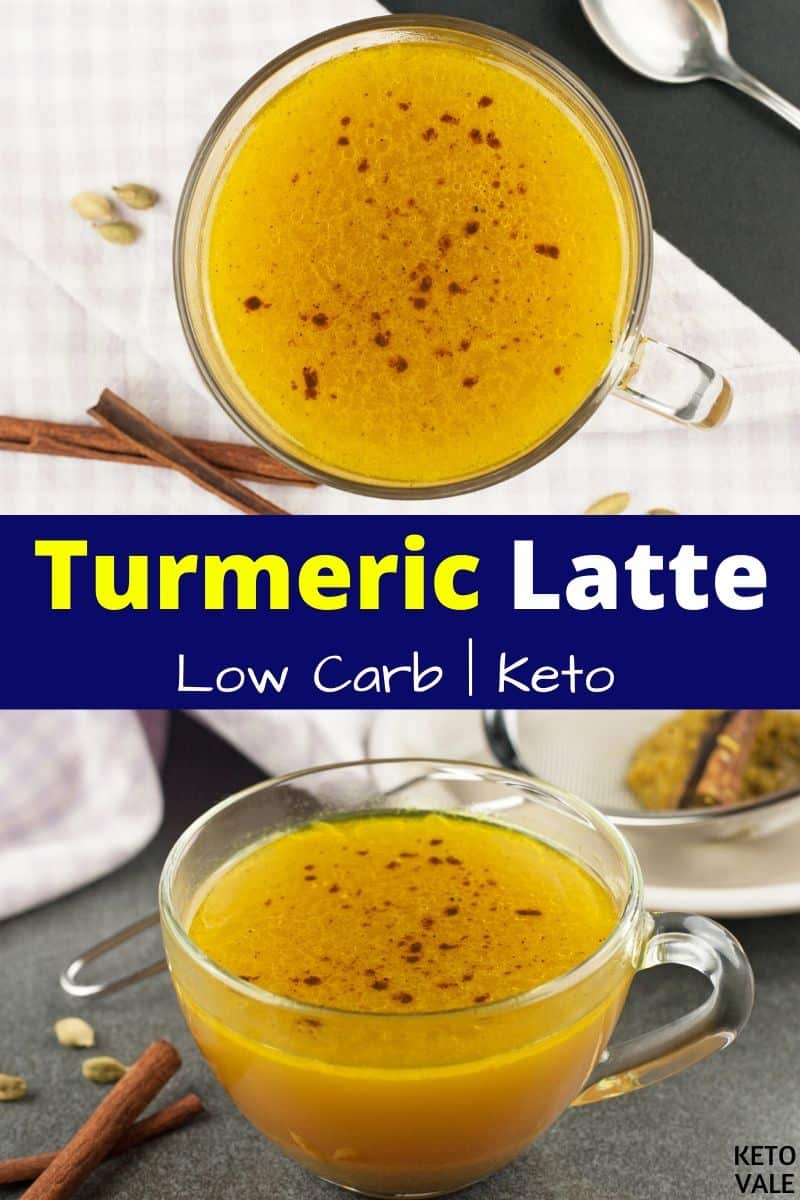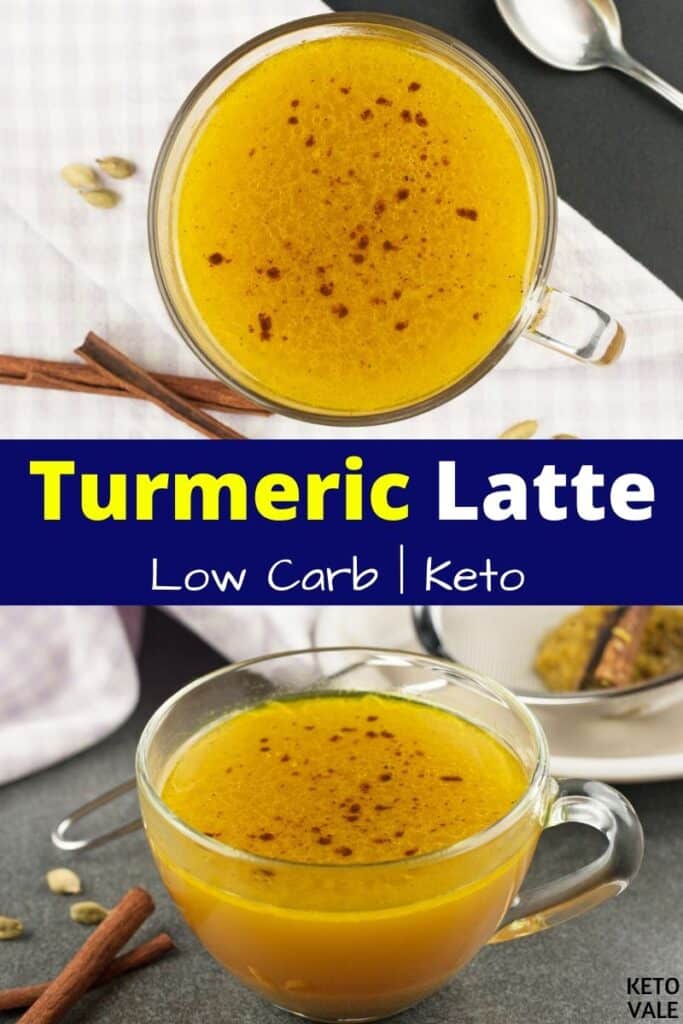 For the taste of the latte, we will use the whole cardamom as this has an equally wide range of benefits such as treating cold and normalizing menstrual and sleep cycle. We will also add some fresh ginger and chilli peppers to the mix to spice up the flavour.
---
Let's Do It!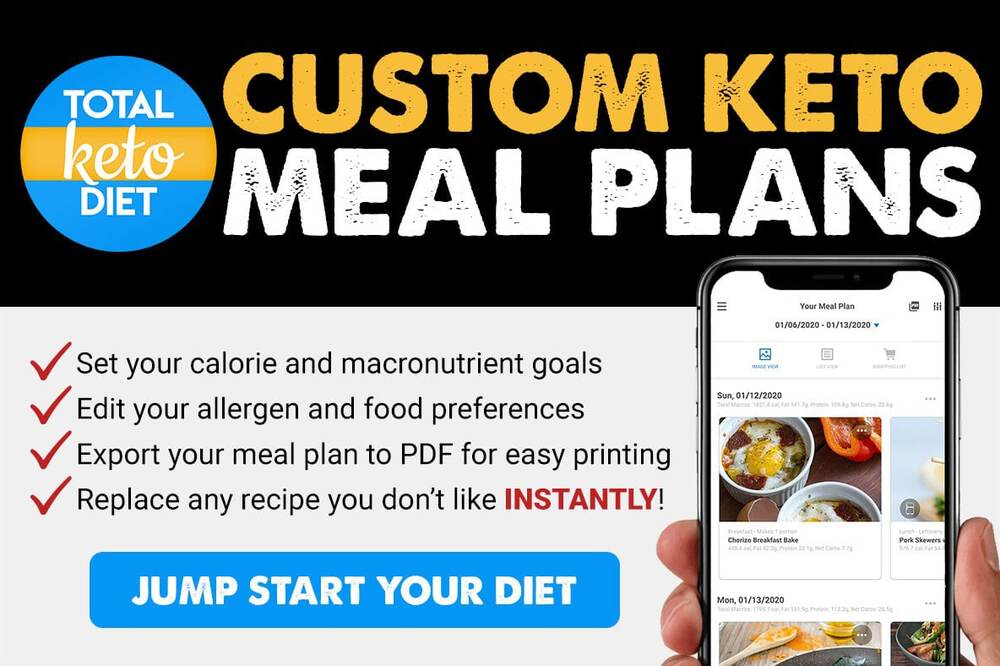 Add the coconut milk in a saucepan and heat. We use the light version of coconut milk. It's not as thick and fatty as the cococnut milk that you normally use for cooking curry or other meat dish. This coconut milk for drinking has been diluted with water.
Pour the other ingredients into the pan.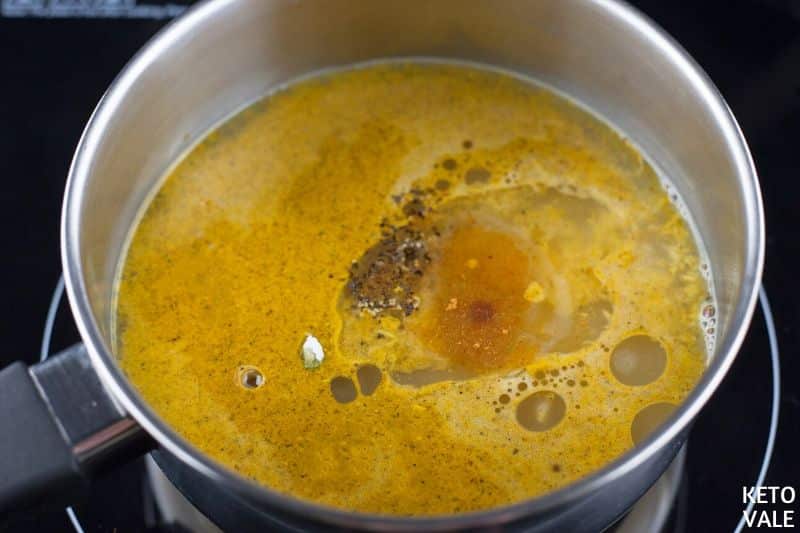 Let it simmer for about 10 to 15 minutes.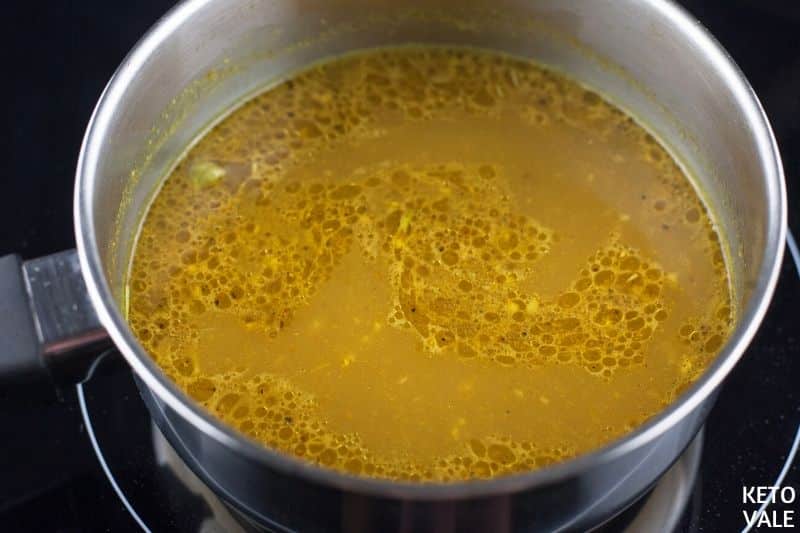 Strain the mixture and pour into your glass.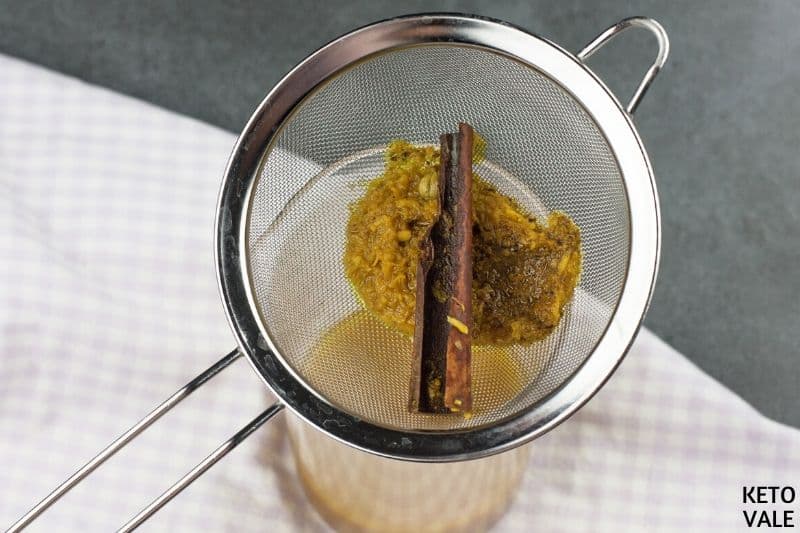 Best served with a pinch of cinnamon.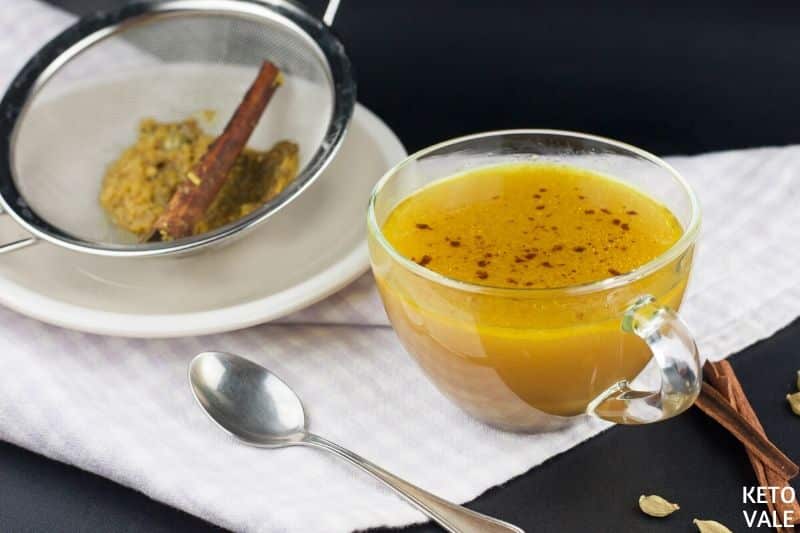 Other keto drinks you can try:
Keto Turmeric Latte
A low-carb and keto-friendly turmeric latte recipe made with coconut milk.
Instructions
Heat coconut milk in a saucepan.

Add remaining ingredients and simmer for 10-15 minutes.

Strain the latte and pour into a glass.

Serve immediately garnished with a pinch of cinnamon (optional).
Notes
*The coconut milk in this recipe is a light version of normal fatty coconut milk for drinking. Most of the carbs from the spices won't count because we strain them out.
Nutrition/Macros
Nutrition Facts
Keto Turmeric Latte
Amount Per Serving
Calories 219
Calories from Fat 198
% Daily Value*
Fat 22g34%
Sodium 89mg4%
Potassium 51mg1%
Carbohydrates 4g1%
Protein 1g2%
Iron 1mg6%
* Percent Daily Values are based on a 2000 calorie diet.
Pin To Save This Recipe