This dessert is beautiful and decorative. It will be a great fit for the Christmas and holiday season or simply just for weekend parties.
It is very easy to prepare but requires a little patience. Basically, you need to prepare three different gelatin layers: red, green and white.
You can choose the color of your preference. We choose red and green to give it a Christmas touch.
This Christmas jelly is the perfect gift or festive dish to bring to a party. You can proudly announce that this dish is sugar-free, which is suitable for anyone looking to lose weight or steady their blood sugar levels.
This dish will be in high demand around the holidays when Christmas treats are abundant. Many people give into temptation during this time and their diet suffers because of it.
Our recipe uses erythritol to sweet the jelly, which travels through the digestive system virtually untouched and therefore does not impact blood sugar levels when used in reasonable amounts.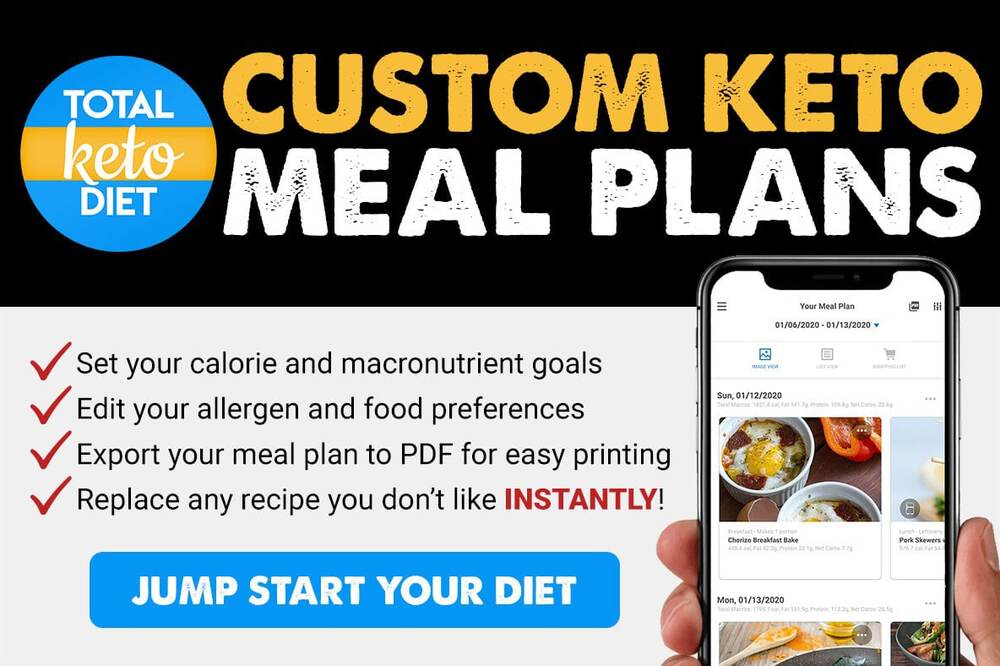 We use gelatin to make this dessert. Some people might use sugar-free Jell-O. If you were to use Jell-O, then you won't need gelatin, artificial flavor, and food coloring.
You can also use a keto-friendly gelatin that comes from grass-fed, pasture-raised sources raised without antibiotics or hormones. If you use packaged Jell-O, then make sure it is unsweetened with no added sugar alcohols.
Feel free to save this recipe by pinning this picture to your Pinterest board for later use!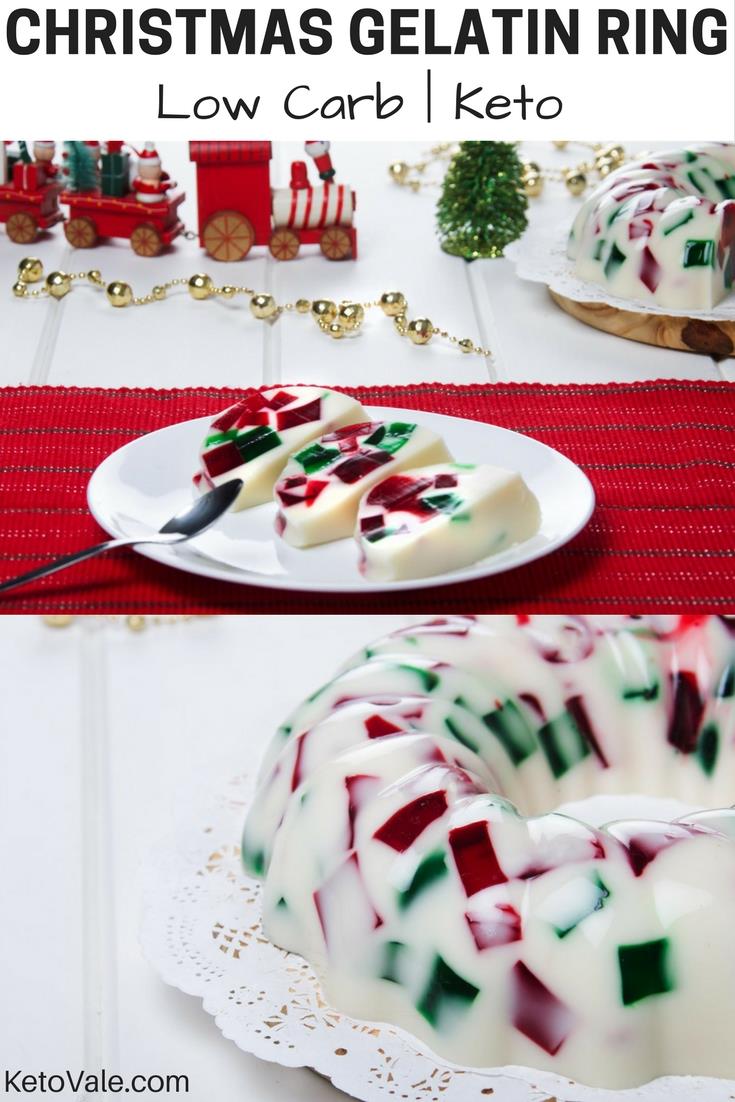 ---
Let's Do It!
Prepare all the jellies. Add three envelopes of gelatin to a bowl. Dissolve the mixture with hot water and the appropriate extracts, sweetener, and food coloring.
When the mixtures cool, add in cold water. Stir and transfer to a rectangular container. Put the jellies in the fridge for 3 hours to firm up.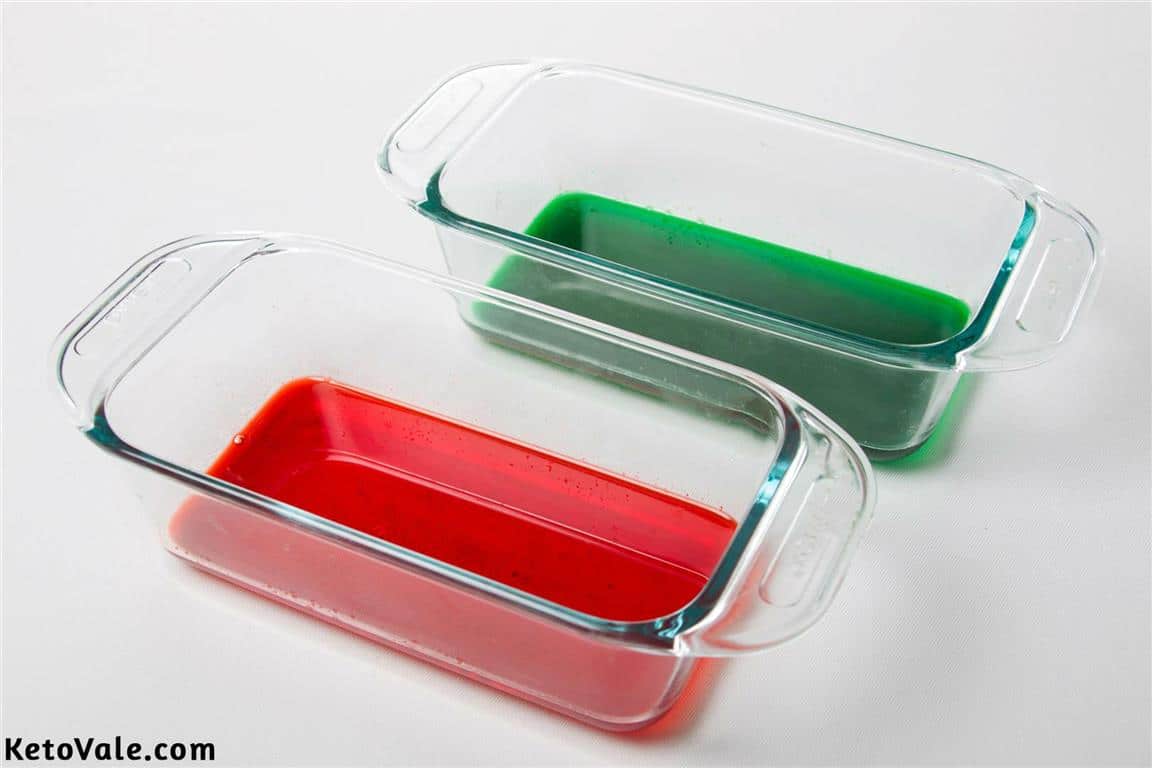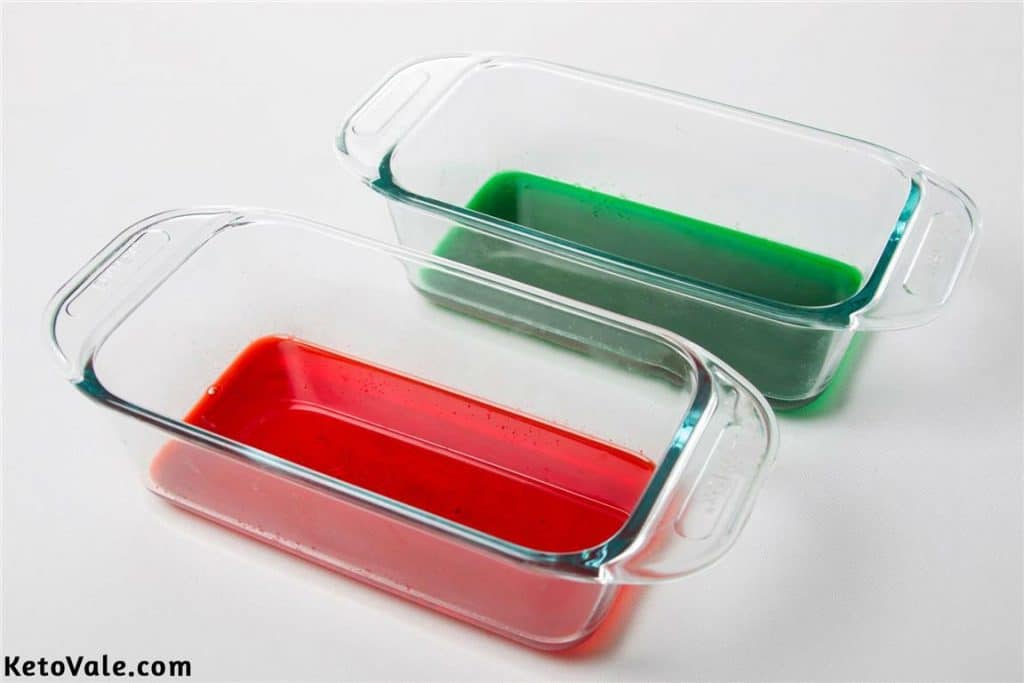 When firm, remove the jellies from the mold and slice into cubes.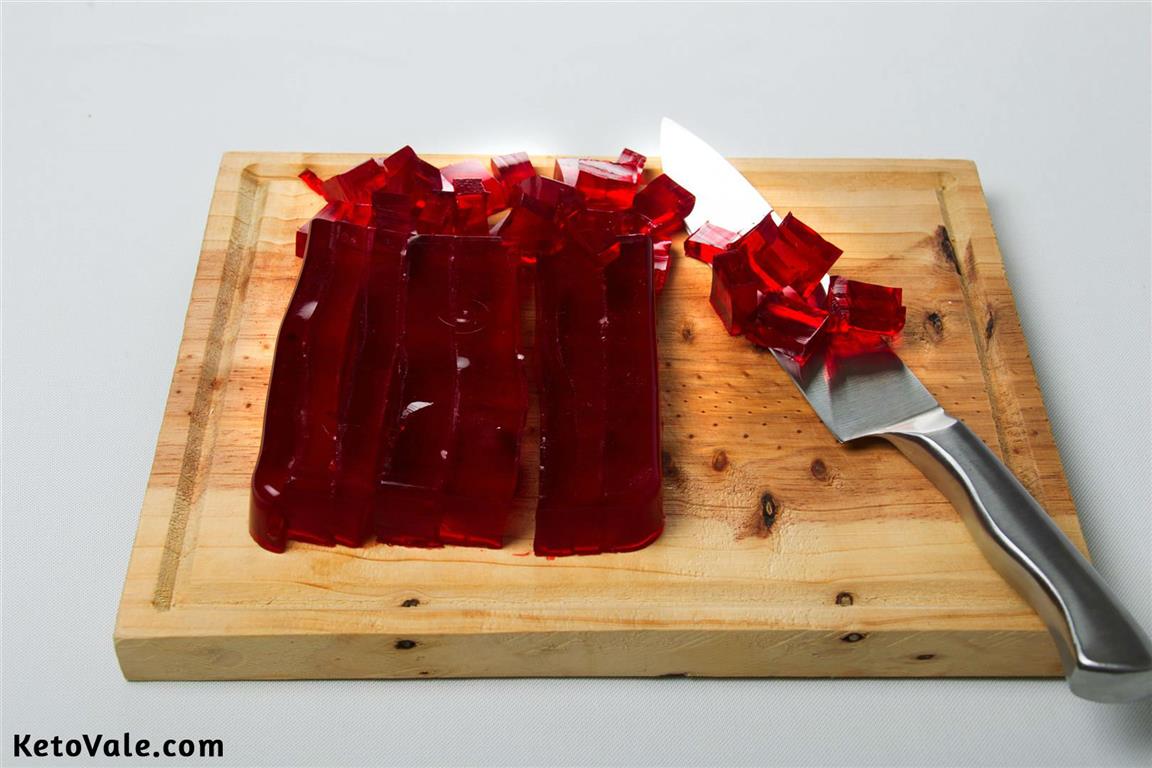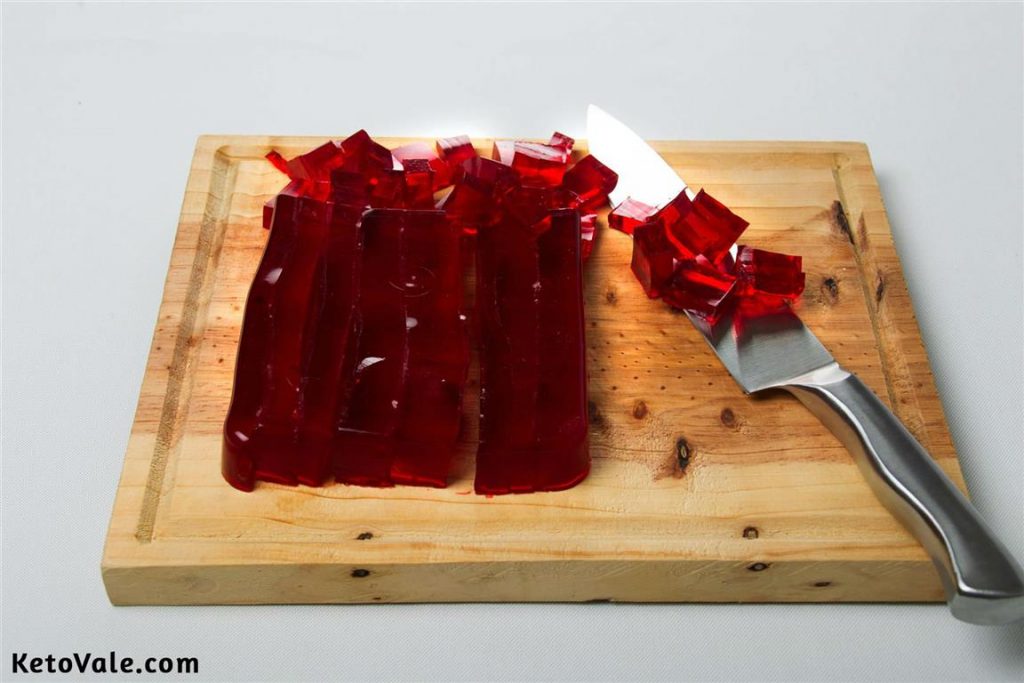 Prepare the jelly cream by boiling water and melting four packs of gelatin in it. Pour heavy cream in and stir.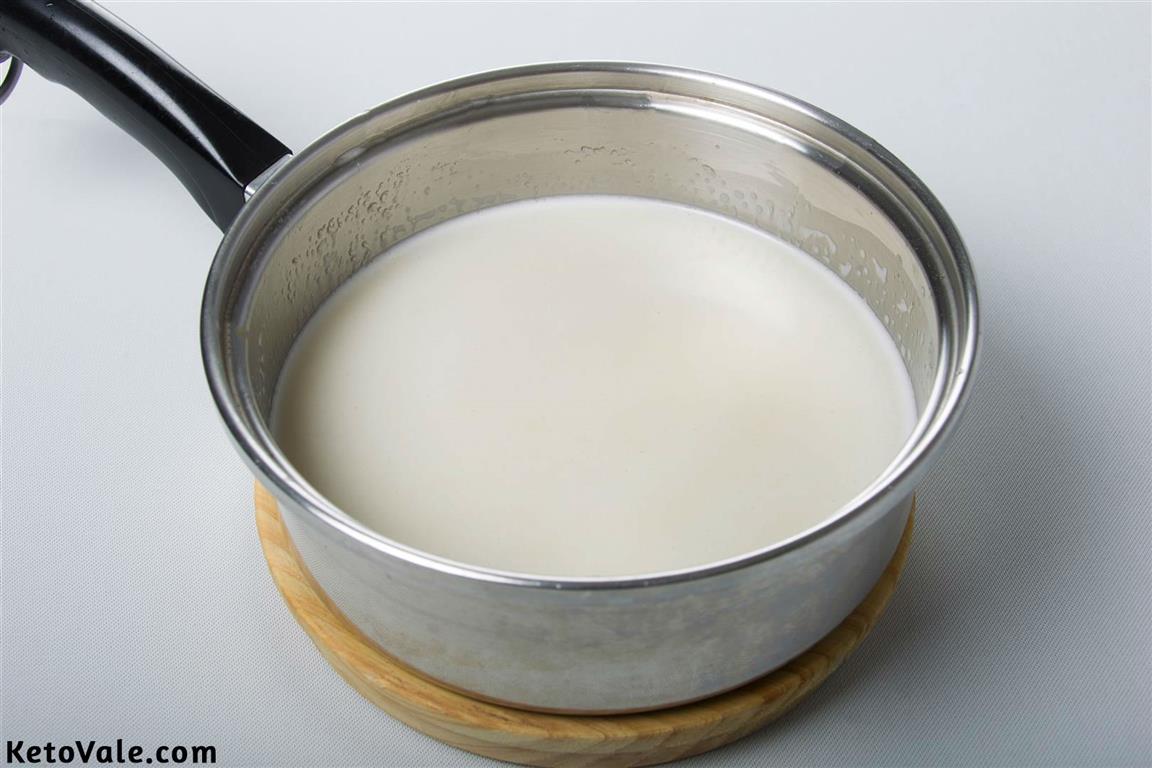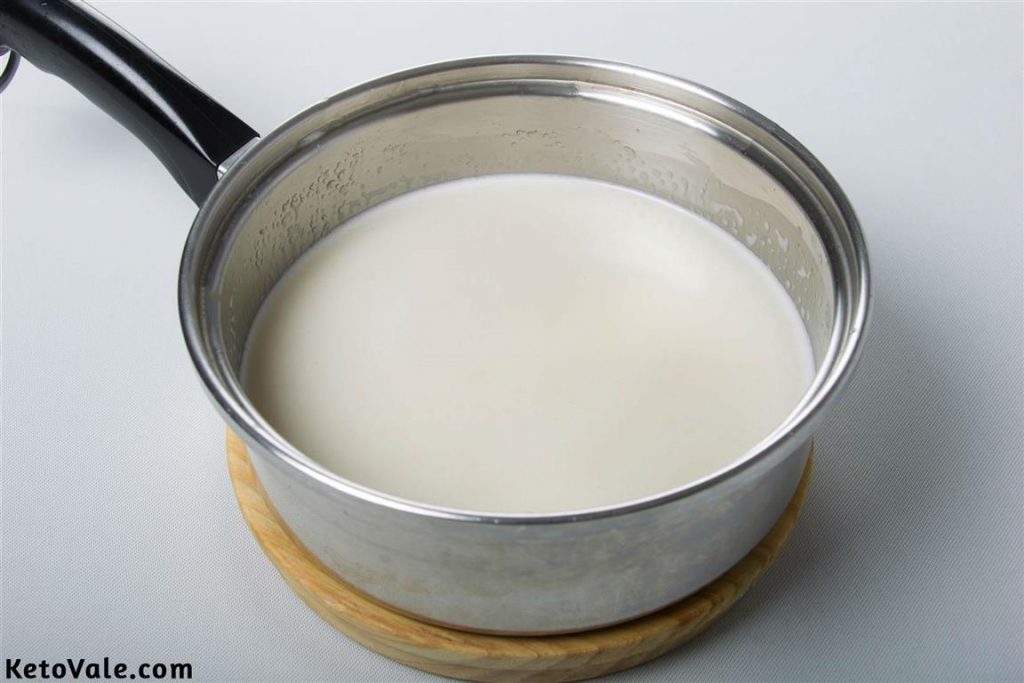 Add the jelly cubes to a Christmas wreath shaped container and pour the cream over top. Put in the fridge for 4 hours.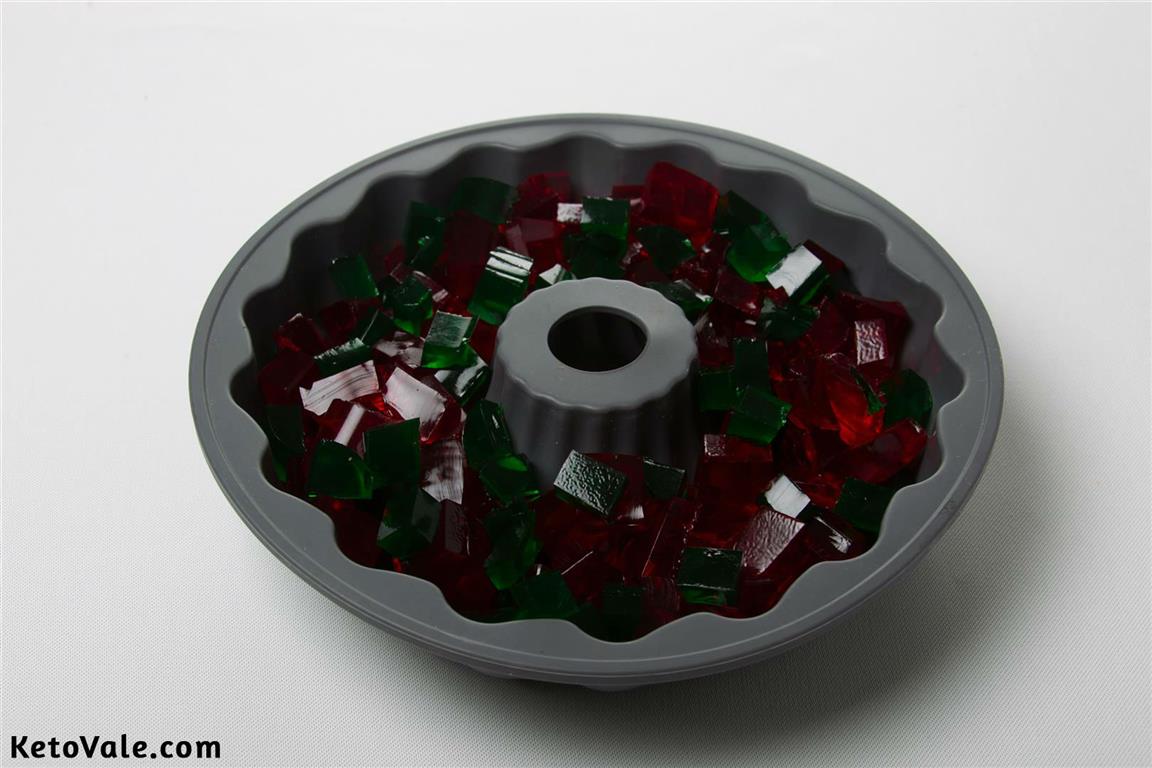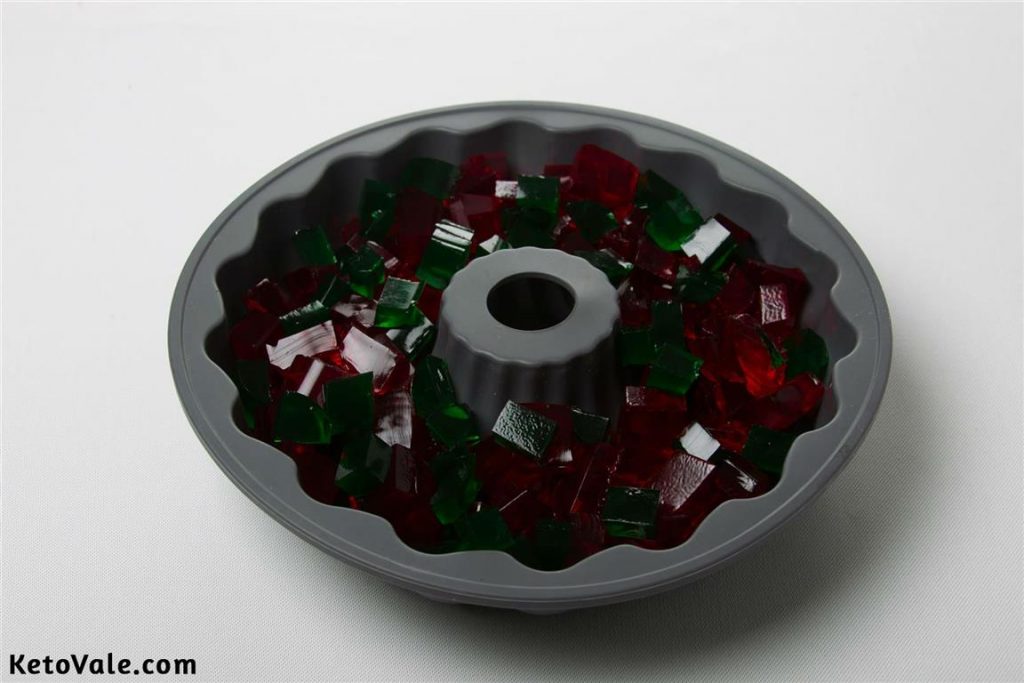 Serve cold and enjoy!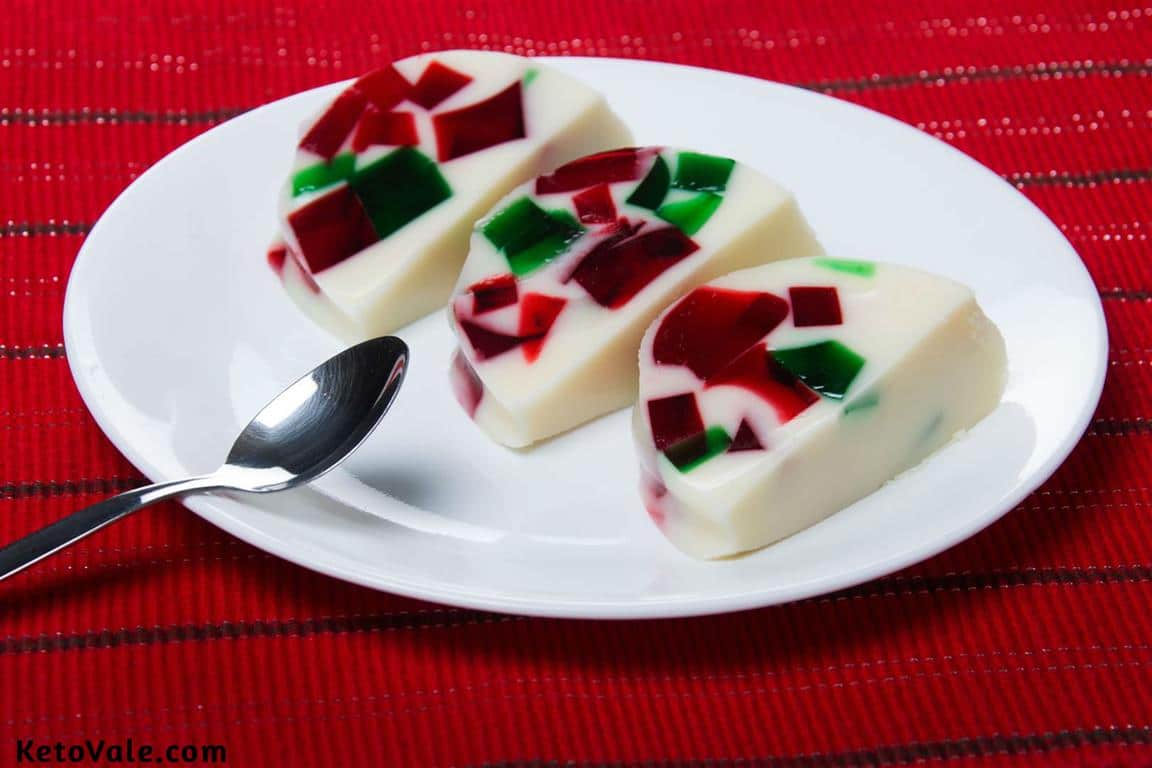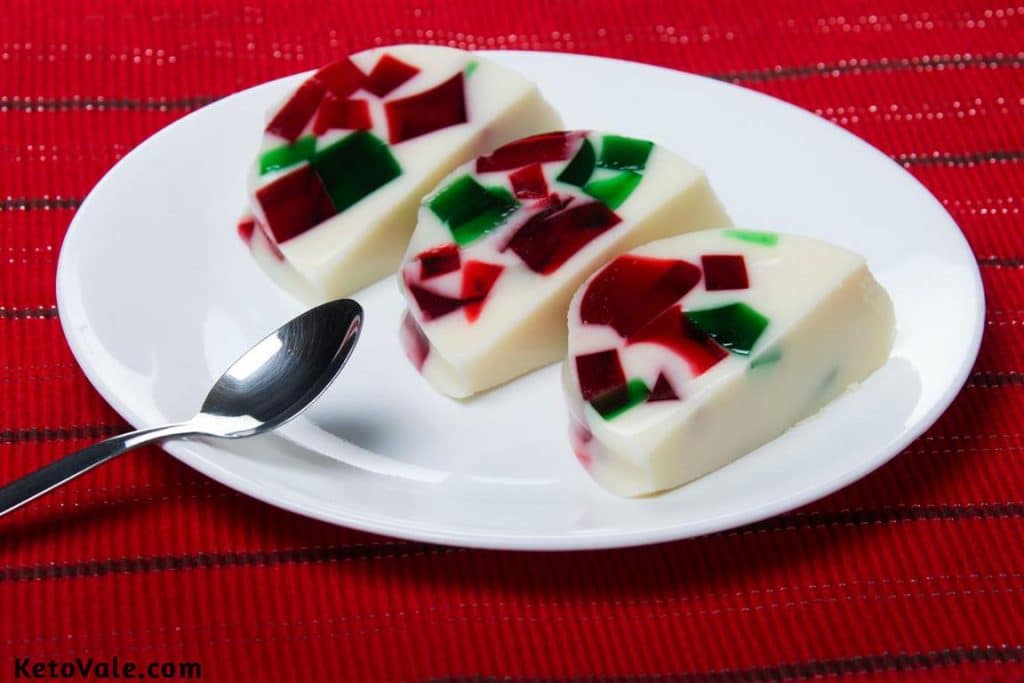 Related:
Christmas Gelatin Ring
A perfect and colorful dessert to make this holiday season of giving or any occasion!
Ingredients
Instructions
To make the strawberry jelly, transfer 3 envelopes of gelatin to a bowl. Dissolve with a half cup of hot water, strawberry extract, sweetener and red food coloring. When the mixture is completely melted, pour in half a cup of cold water. Stir together with a spoon or spatula before transferring to a rectangular container.

To make the lemon jelly, use a separate bowl for another 3 packets of gelatin. Pour half a cup of hot water in the bowl to dissolve the gelatin together with the sweetener, lemon extract, and green food coloring. Same with the strawberry jelly – add a half cup of cold water and mix well. Transfer to another rectangular container.

Chill the jellies in the fridge for 3 hours.

When the jellies are firm enough to be cut, remove from the molds and dice into little cubes. If the jellies are not firm after 4 hours in the fridge, dissolve a spoonful of gelatin in 3 tbsp of water. Add this in the mixture.

Start making the cream jelly by boiling a cup of boiling water and melting 4 packs of gelatin in it. Stir to dissolve entirely. Pour a cup of heavy cream in and stir continuously.

Arrange the jelly cubes in a ring-shaped container. Pour the cream in the mold and fill it up to the brim. Leave in the fridge for another 4 hours.

If ready to serve, simply take out from the mold and slice into wedges. Best eaten cold.
Nutrition/Macros
Nutrition Facts
Christmas Gelatin Ring
Amount Per Serving
Calories 81
Calories from Fat 63
% Daily Value*
Fat 7g11%
Cholesterol 27mg9%
Sodium 17mg1%
Potassium 15mg0%
Carbohydrates 1g0%
Protein 3g6%
Vitamin A 292IU6%
Vitamin C 1mg1%
Calcium 15mg2%
Iron 1mg6%
* Percent Daily Values are based on a 2000 calorie diet.
Pin To Save This Recipe